LEGO® Classic Box
This LEGO® Classic box set comes in a plastic storage bin shaped like a brick (bonus!) and runs about $50 for 790 pieces.
We especially like this colorful addition to our brick collection because it brings into our mix many new brick shades like bright blue, pink, purple, tan, and maroon that our inherited collection from the '80s doesn't include. (Yep, our inherited collection is my childhood collection of LEGO bricks and is the LEGO gift that motivated us to buy LEGO in bulk online). There are 33 brick colors included in the Classic 10698 set.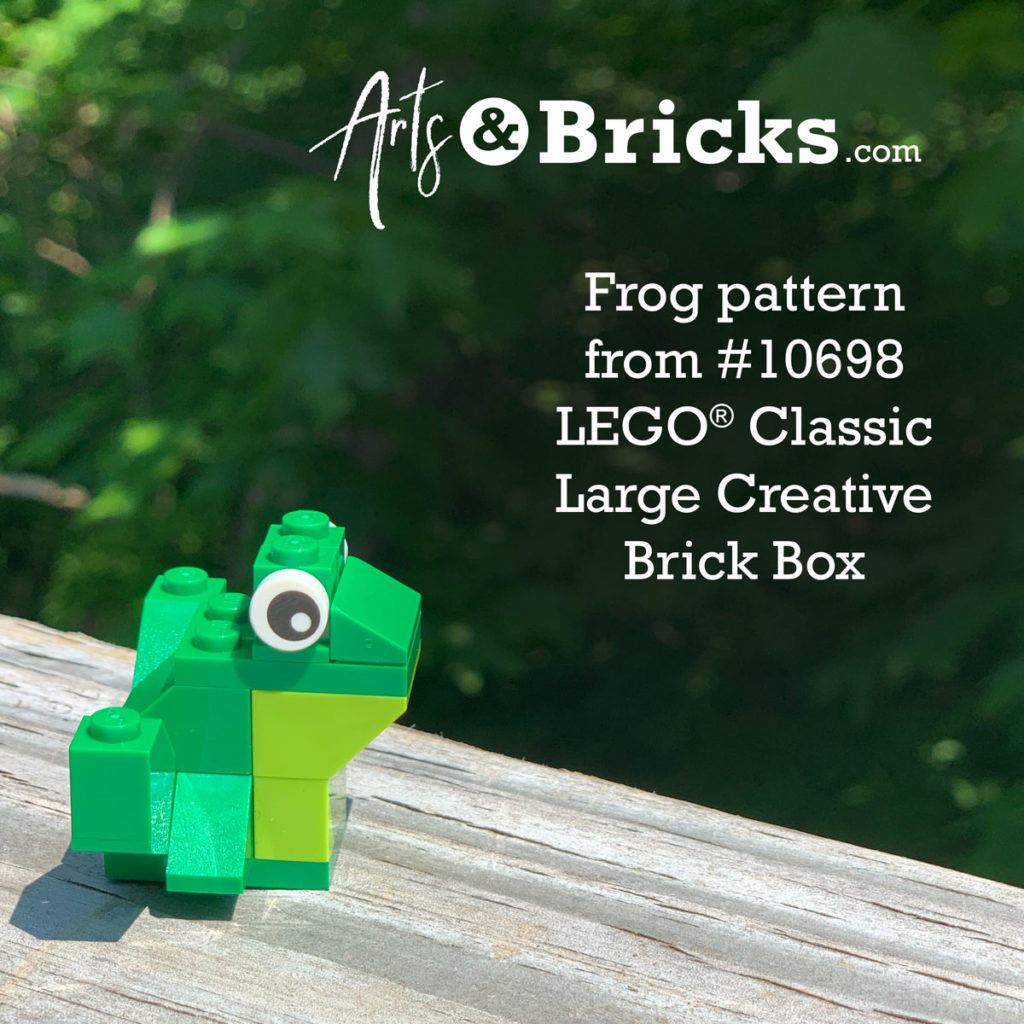 The Creative Brick Box 10698 includes many colorful 2x4s, 2x3s, 2x6s, etc, which greatly increases our basic brick building capabilities, while the included specialty bricks such as doors, windows, upper and lower slanted angles, several round bricks, 2 green baseplates, 6 wheels, and 7 eyepieces opened up NEW creative building options.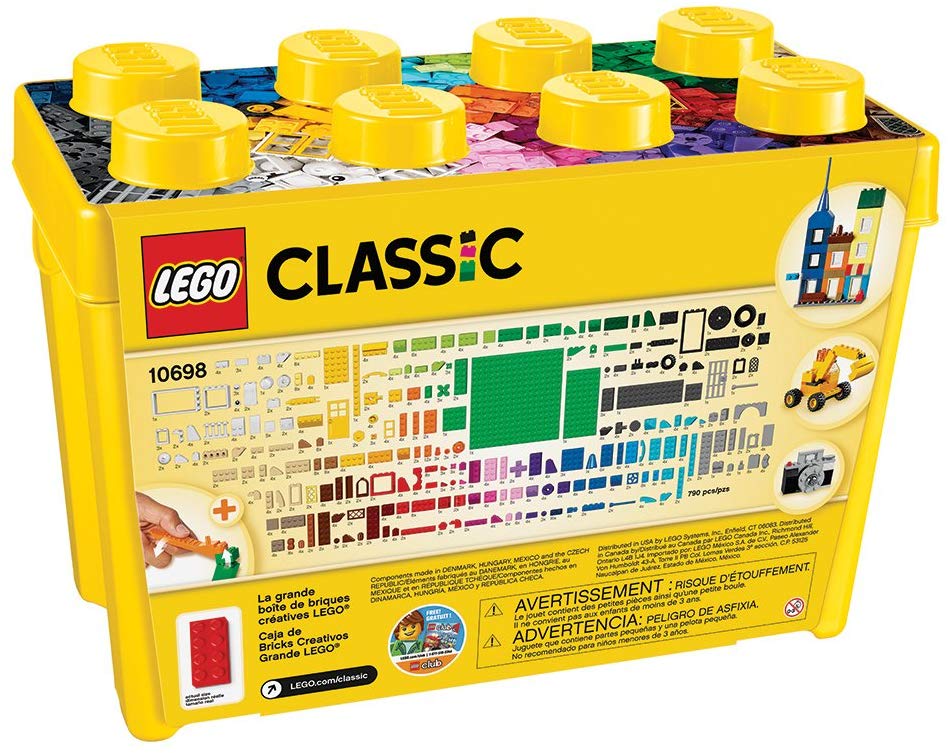 The #10698 box set comes with a printed idea manual, which my son jumped right into reading. At 6, almost 7, he can follow instructions and successfully build on his own. During just my dinner preparation time, he cranked out three new small creations. For reference, here's the Lego 10698 building instructions PDF.
What's especially nice about this set is you can go online for more inspiration and online guides, and there are enough pieces to build your ideas, too.
We especially love this clever idea by blogger, The Paper Mama, to build a plant potter with Classic Lego Bricks.
Design-It-Yourself – MOC Decals
Advertisement - Keep Scrolling
Did you know that here at Arts and Bricks, we turn your child's (or your, we're talking to you AFOL) one-of-a-kind brick-built creations (LEGO MOCs) into a unique vinyl wall and window decor?
You can purchase this brick-built decal or make your own design.
Follow the LEGO Classic Set Manual – Lego 10698 Ideas
Lego.com/classic has 26 ideas for the 10698 LEGO Classic Large Creative box set. The provided guide includes a stork, a blue moped or blue Vespa, and a cute frog.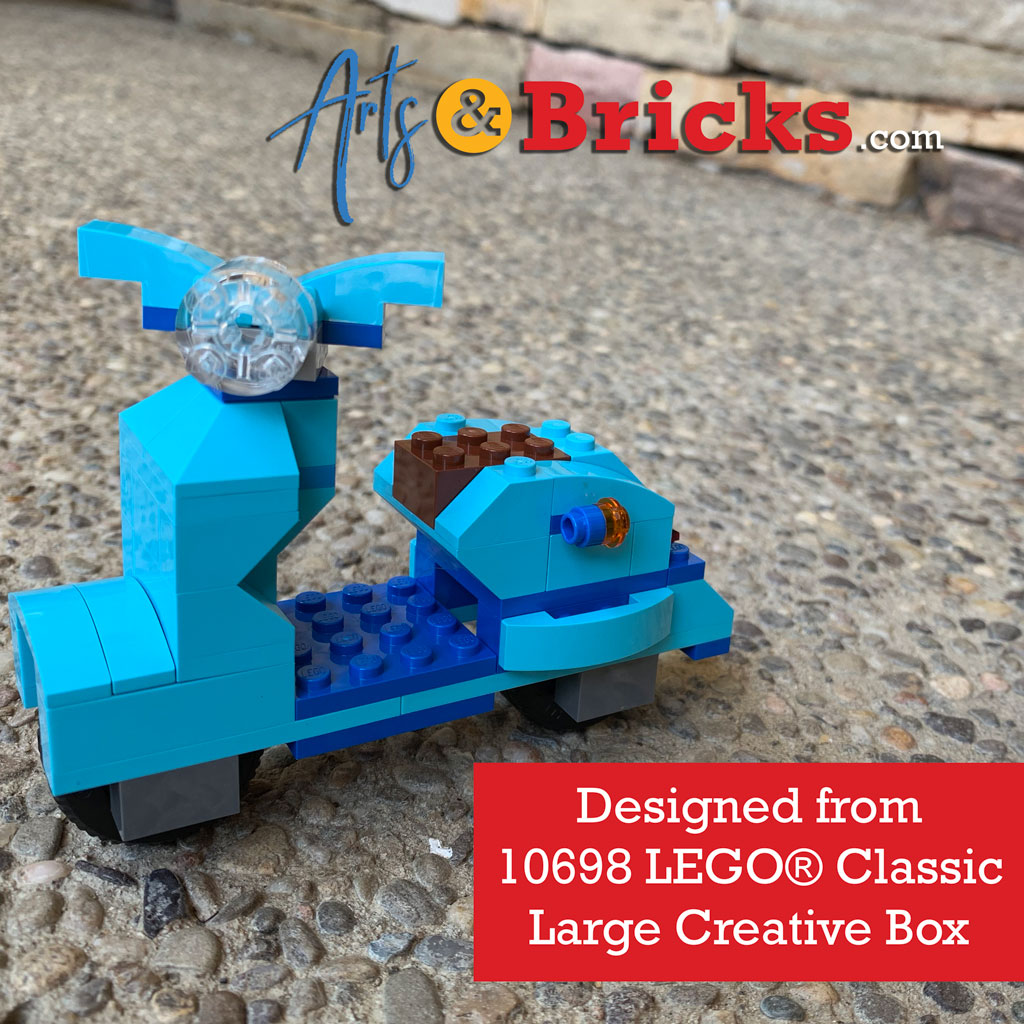 VIDEOS – LEGO 19698 Building Ideas
For inspiration and custom design-build ideas, explore the following videos highlighting examples built strictly with the LEGOS you receive in the 10698 LEGO Classic Large Creative Box.
Holiday Ideas
With this set's almost 800 pieces, the building possibilities are almost endless, but here are three holiday-specific ideas with instructions that you can build with Lego Set 19698, too!
Christmas Build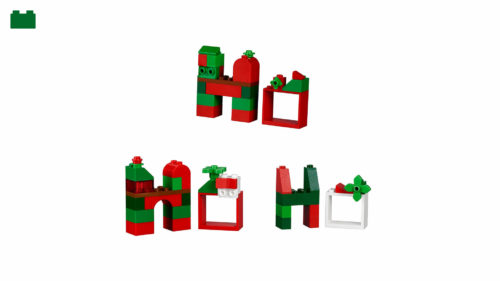 Thanksgiving Build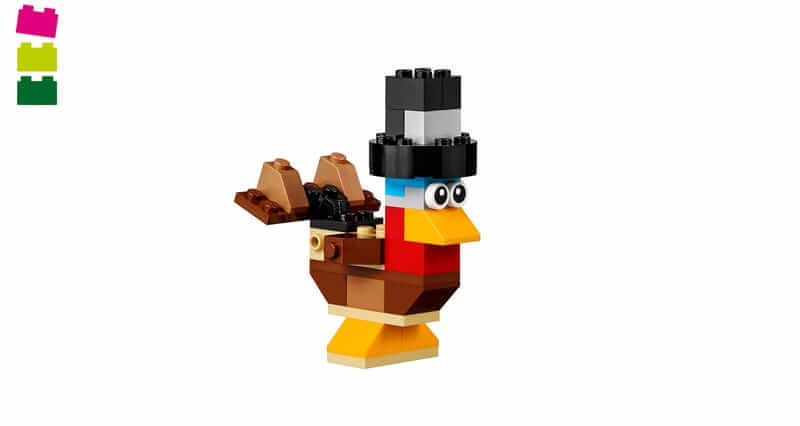 Father's Day Build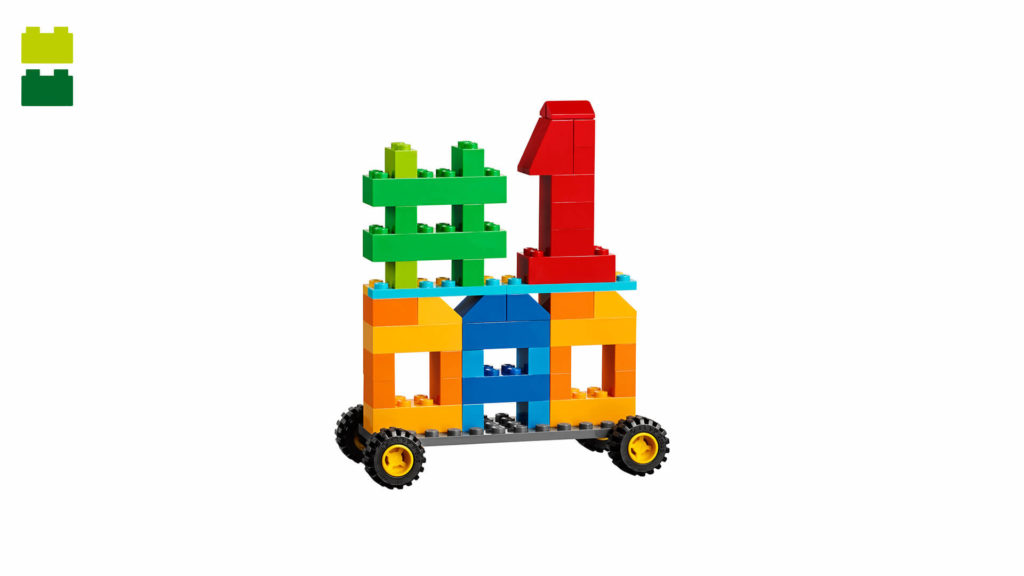 Personalized Name Stickers and LEGO MOC Decals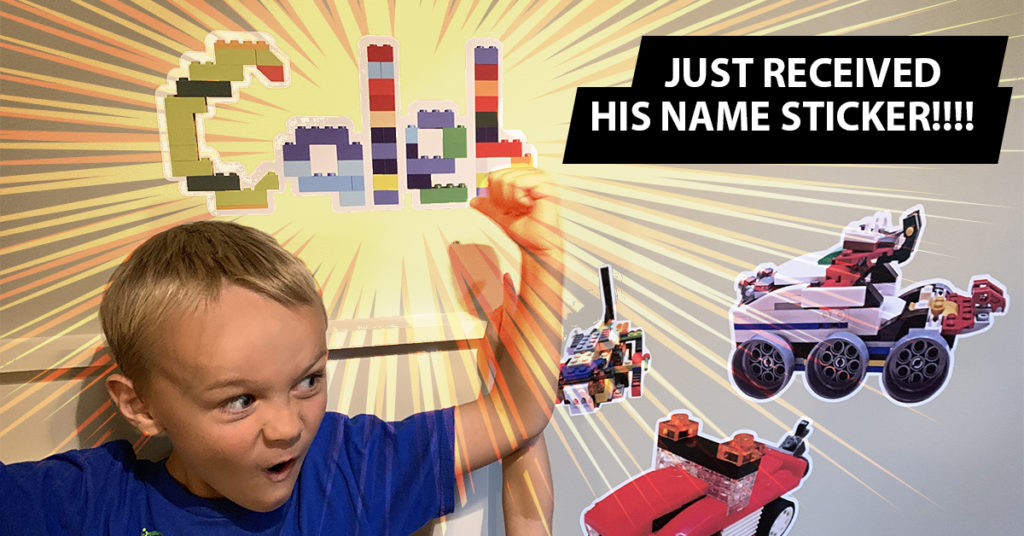 On this blog, we write and share photos of all of our LEGO sets, specifically from a kid's perspective.
👀 Check out the BEST LEGO Sets of the Year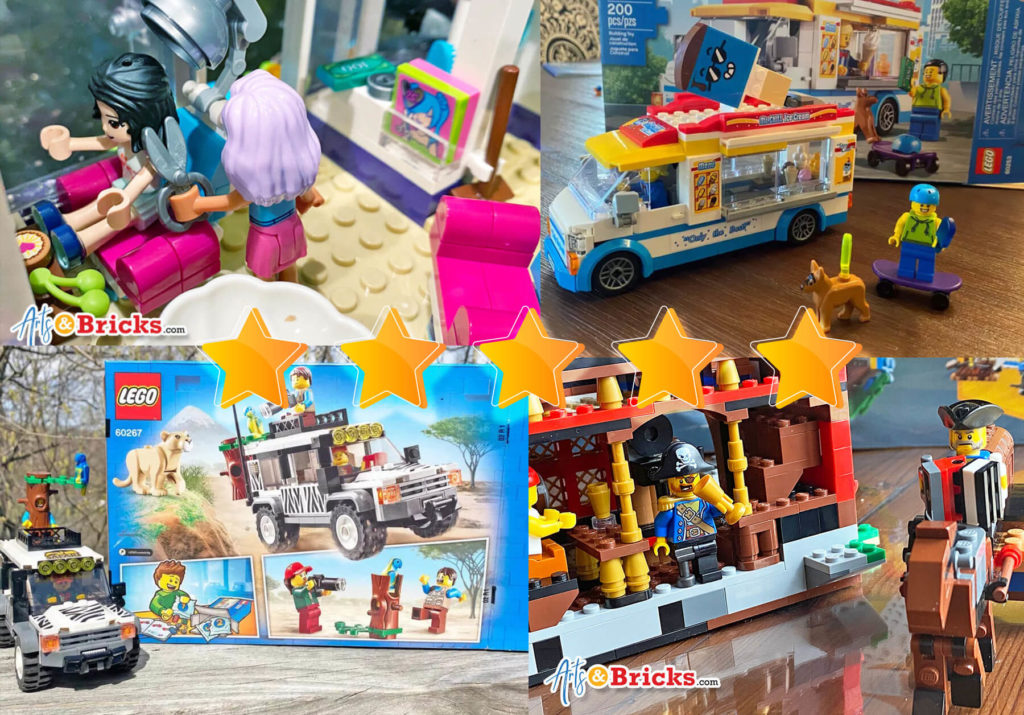 There are dozens, and dozens of great LEGO sets introduced each year. Get a unique perspective on which LEGO set is best for your kiddo by reading our kid reviews of the best LEGO SETS. We'll help you narrow down which LEGO set to purchase.
In 2021, our current favorites are:
Did you build something one-of-a-kind?
Save for Pinterest
Follow us on Pinterest, and don't forget to pin this page for later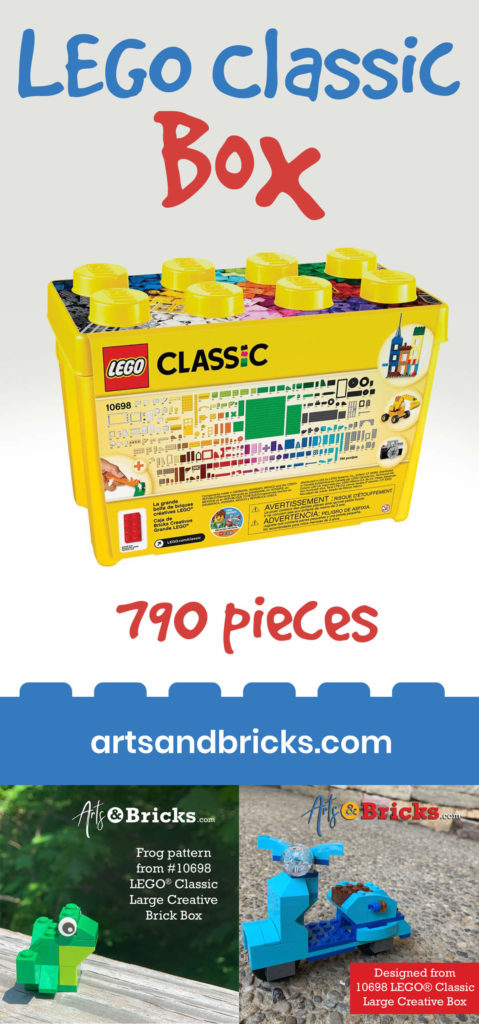 ---
---
PS. This post is not sponsored. We're a LEGO brick-loving family who posts about our favorite builds. Some of the links in this post are affiliate links and if you go through them to make a purchase we will earn a commission. Keep in mind that we link to these companies and their products because of their quality and not because of the commission we receive from your purchases. The decision is yours, and whether or not you decide to buy something is completely up to you.