Introducing the Dig-O-Matic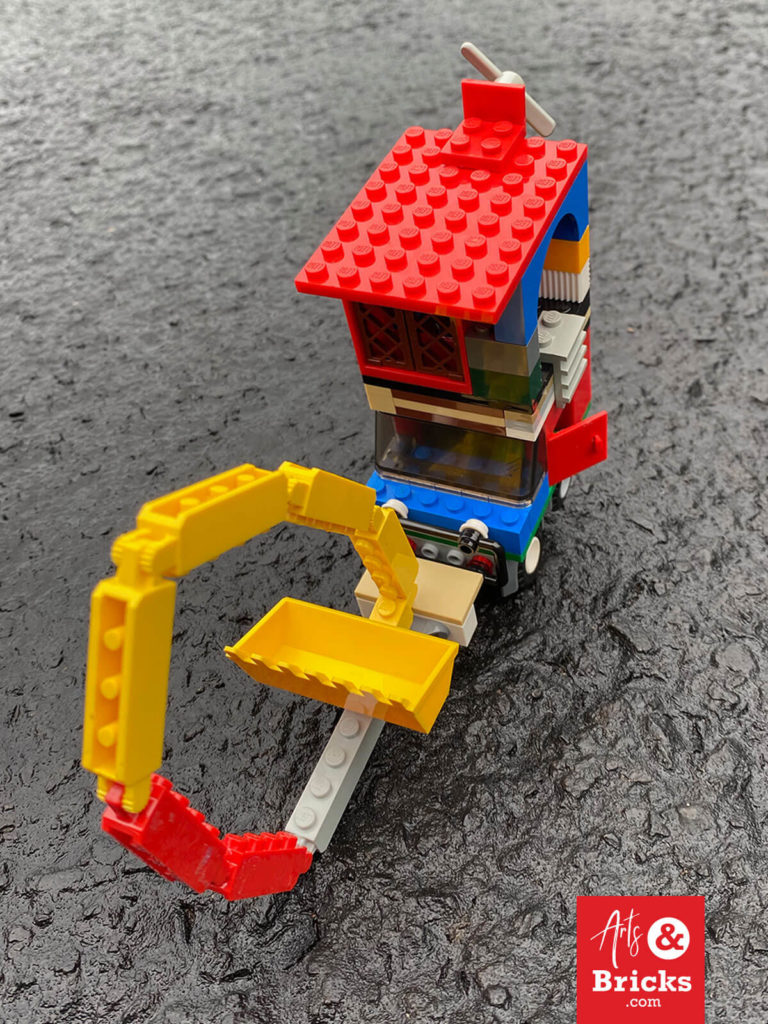 This feat of eight-year-old engineering is most notable for its rollable hinged digger bucket! Its playful functionality is created by connecting eight hinged Lego bricks to the bucket.
Our other favorite additions:
2 Doors -with secret horse/horseshoe decals on the inside!
Propellor – because all vehicles can use an extra boost!
Built-in Storage – with hinged doors
Screened Window Access – kid Minifigures fit inside
Dog Riding Area – open to fresh air
Back Towing Hook – for attaching another car or vehicle
Expanding Bucket Digger – for those hard to reach dig sites
Get Inspired to Build Your Own
Explore, share and save our photos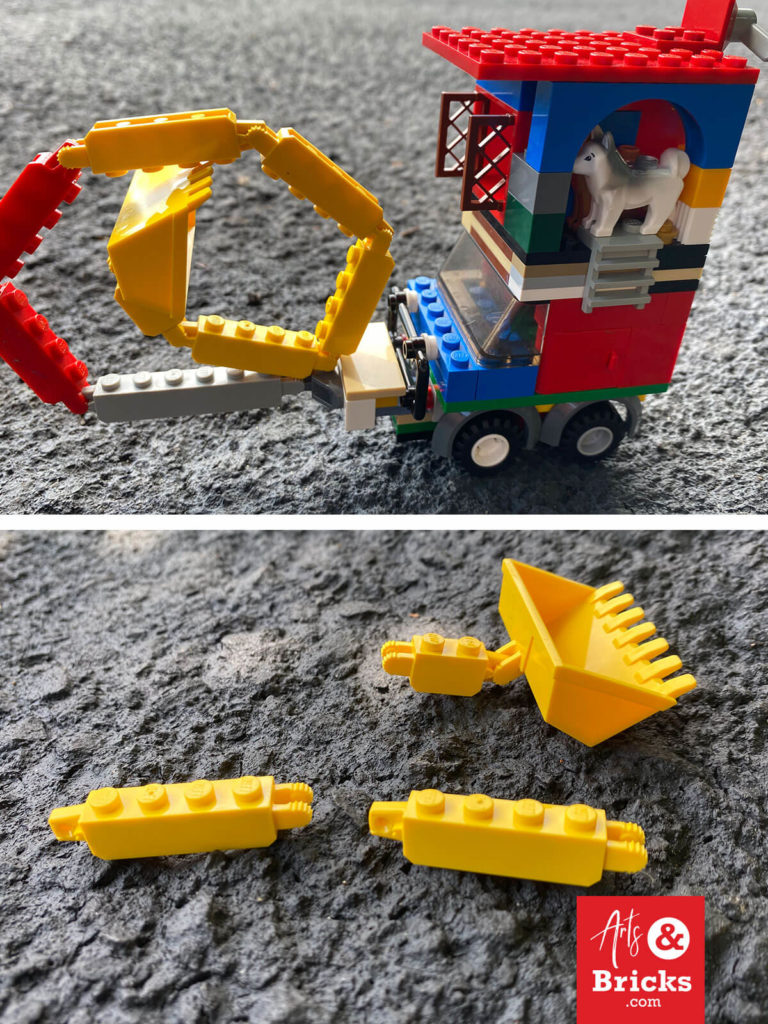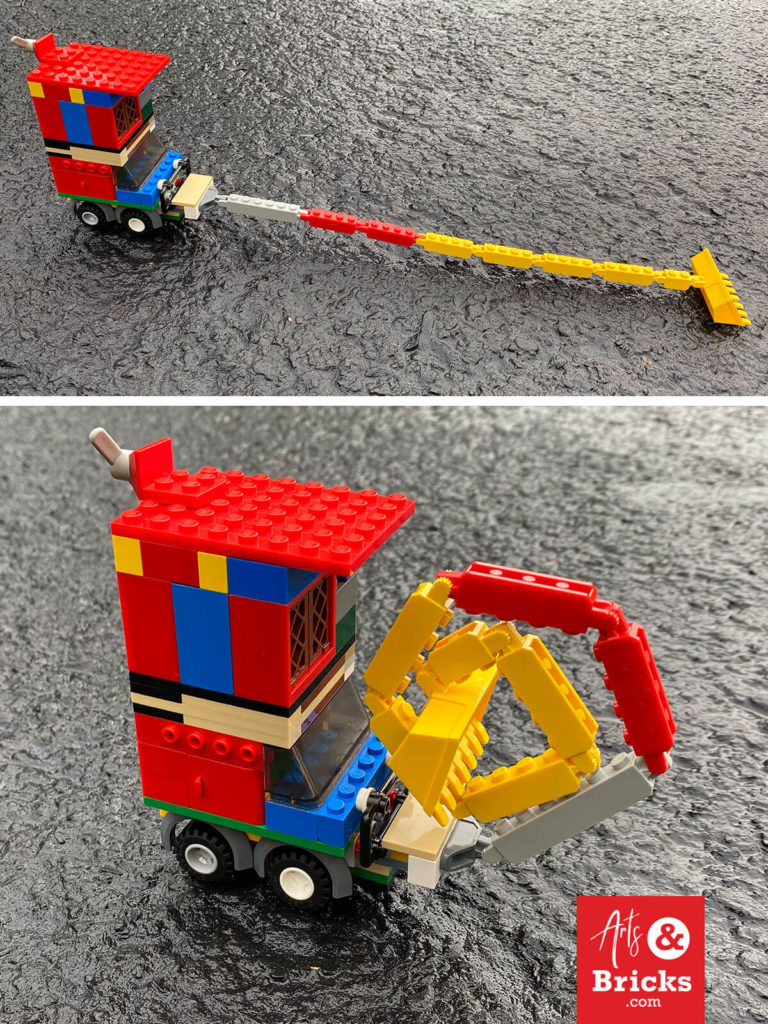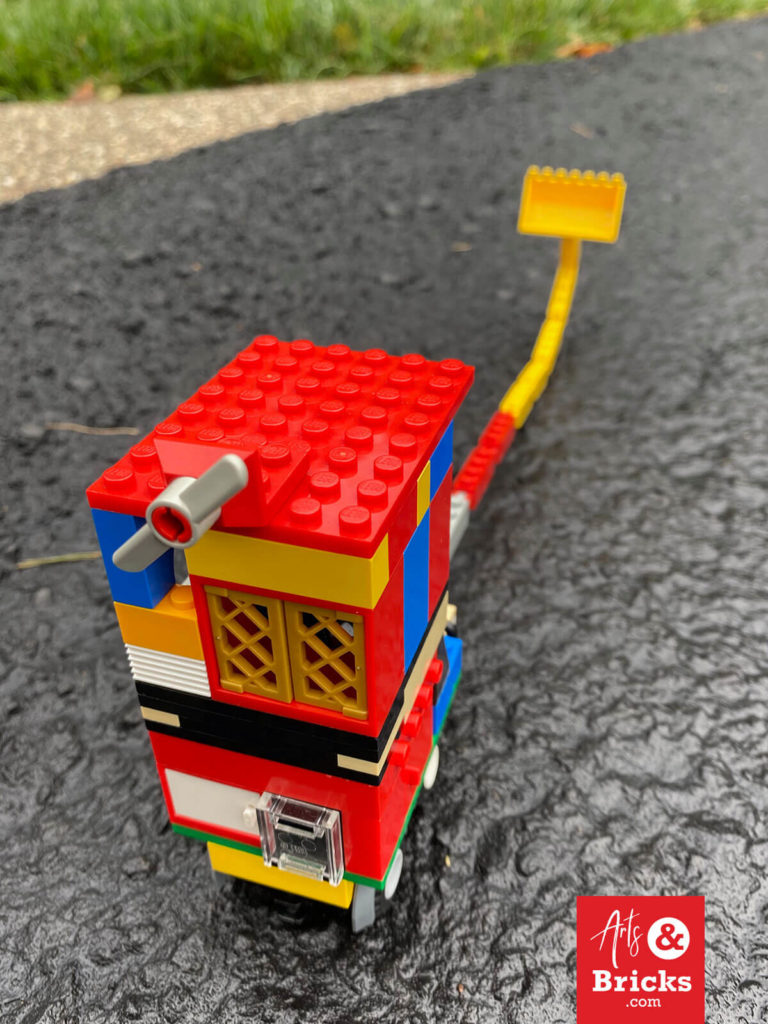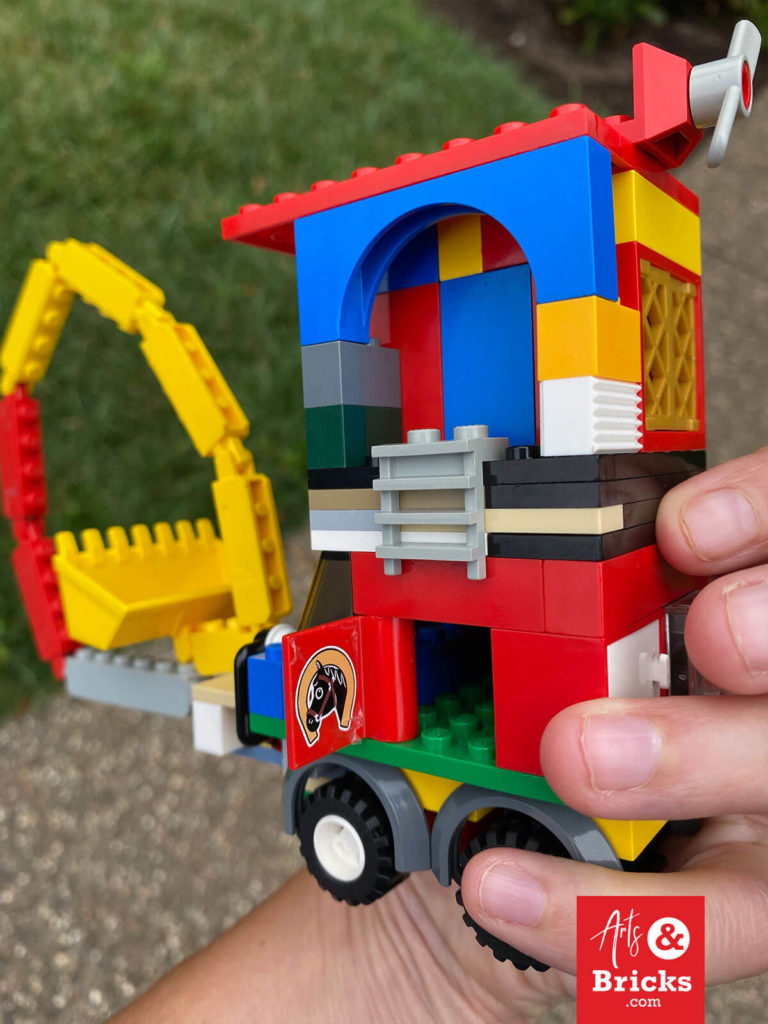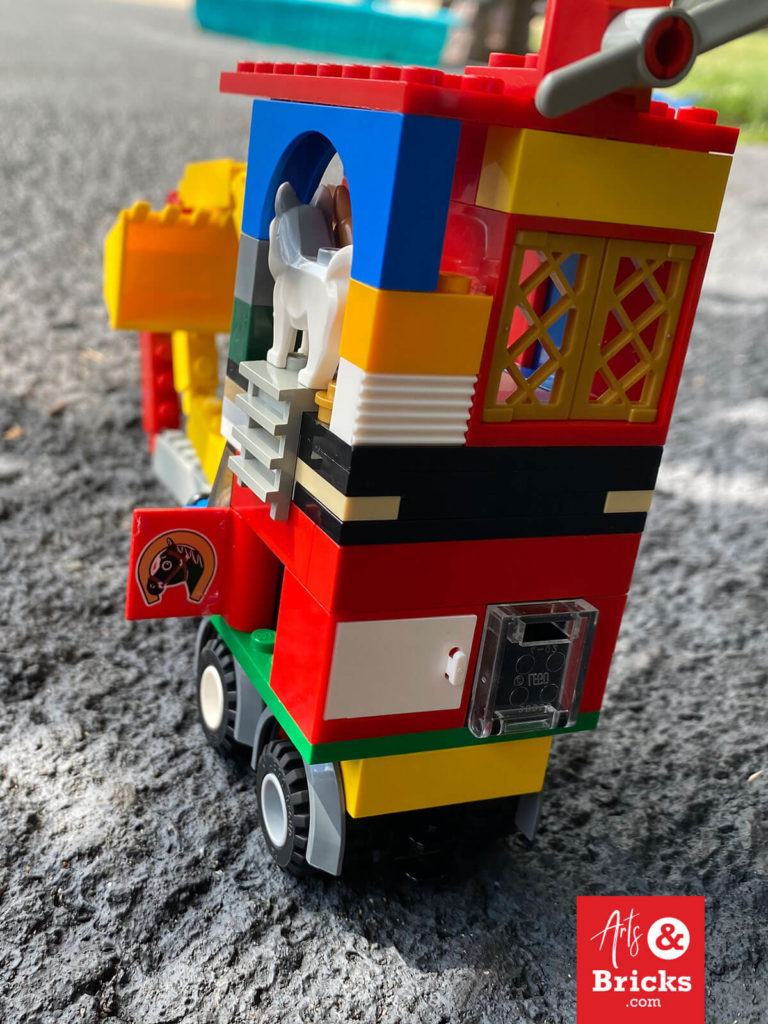 Interested in making your own Dig-O-Matic but afraid you might be missing a few important bricks?
BrickLink is a site where you can purchase individual LEGO bricks such as the Hinged LEGO brick or a Vehicle Digger Bucket with 7 Teeth – both used in the Dig-O-Matic.
Have a Lego-Loving Kid?
You might enjoy our LEGO GIFT IDEA blog post or our brick-built wall stickers and decals. We even have Personalized Name Stickers built from LEGO bricks.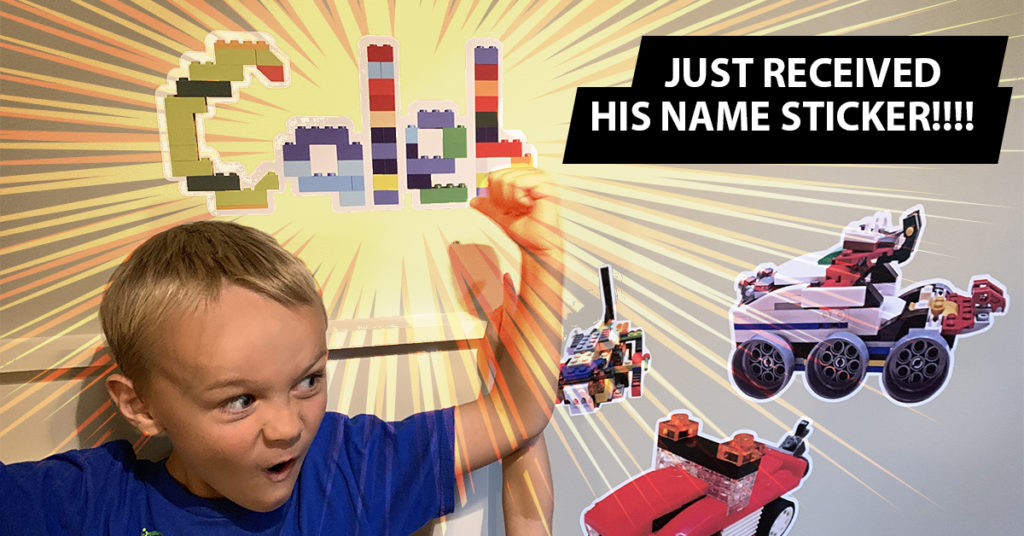 Pin This for Later on Pinterest
Pin our LEGO Dig-O-Matic for inspiration next time your building with your kiddos!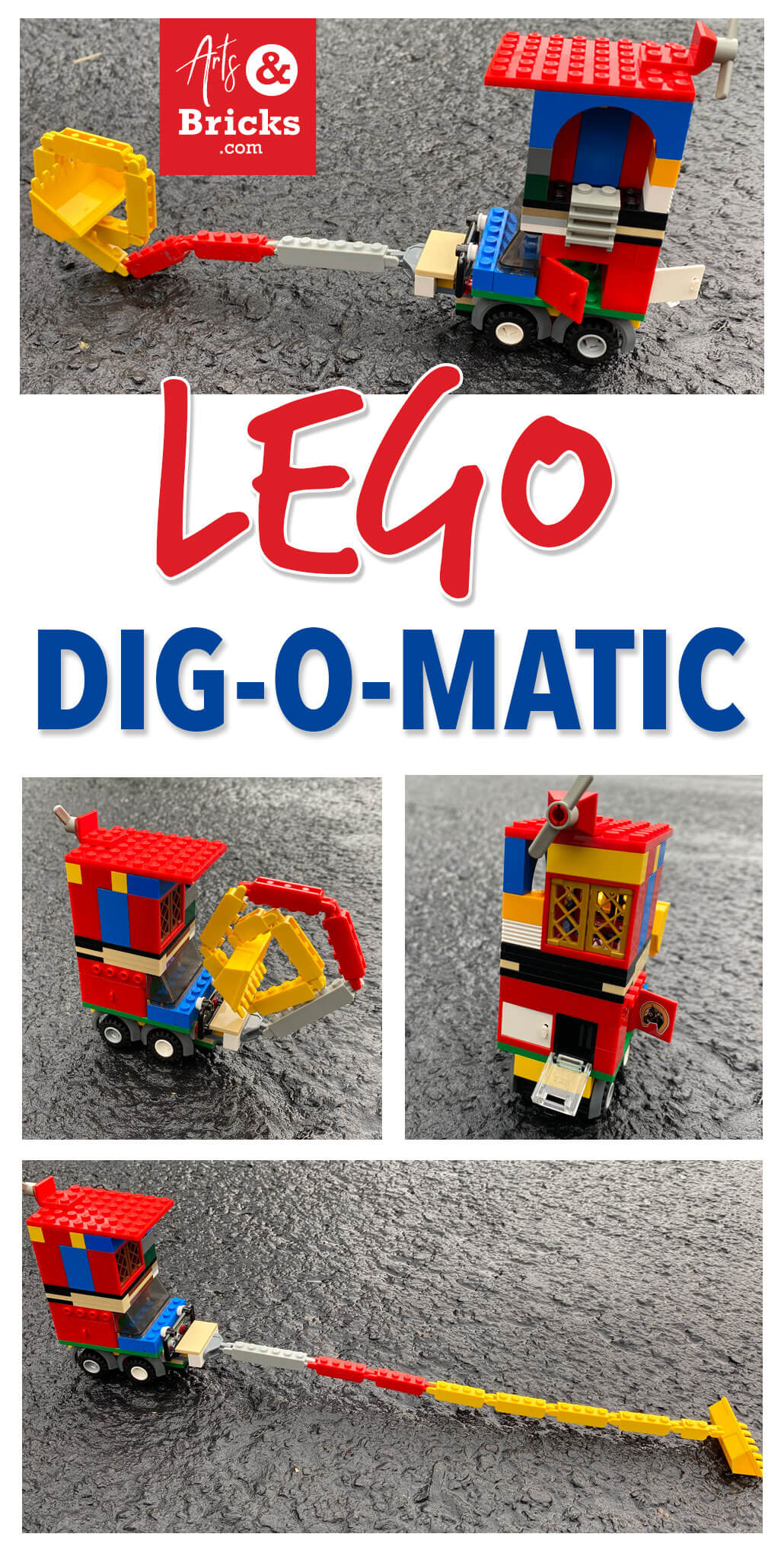 ---
Advertisement - Keep Scrolling
PS. This post is not sponsored. We're a LEGO brick-loving family who posts about our favorite builds. Some of the links in this post are affiliate links and if you go through them to make a purchase we will earn a commission. Keep in mind that we link to these companies and their products because of their quality and not because of the commission we receive from your purchases. The decision is yours, and whether or not you decide to buy something is completely up to you.