This is a LEGO Technic review and building experience by a 10-year-old brick fanatic. The Ford F-150 Raptor LEGO set was received as a LEGO birthday gift.
Getting Started Tip
Don't get frustrated right out the gate if you can't find what you're looking for because there are two #1 bags. Open both #1 bags to get started!
Bags #1: Building begins with parts of the front wheels and the engine.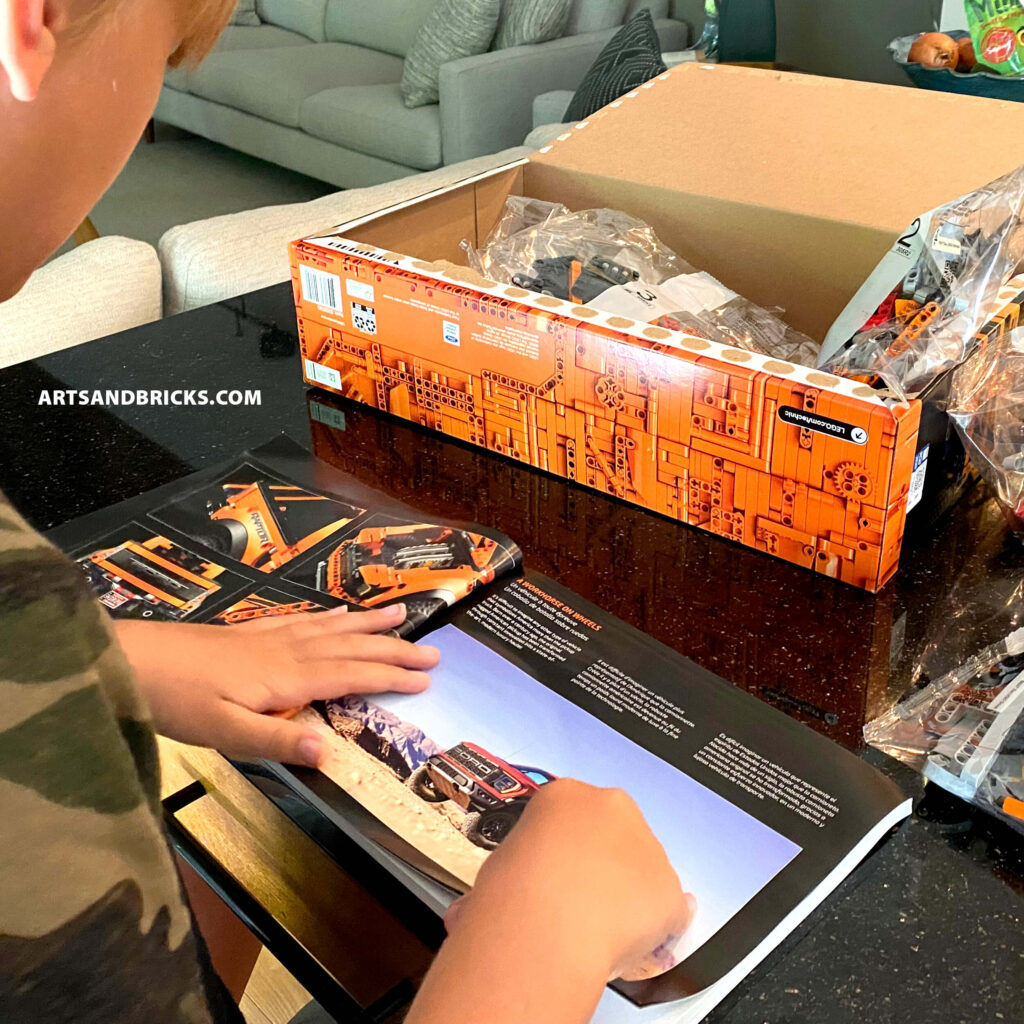 Build Time
My son built the Ford F-150 Raptor over a three-day span. This was a different approach than Dom's Dodge Charger. The Dodge Charger was a straight 10 to 12-hour epic build; my son was so focused that he almost forgot to eat and drink for the day.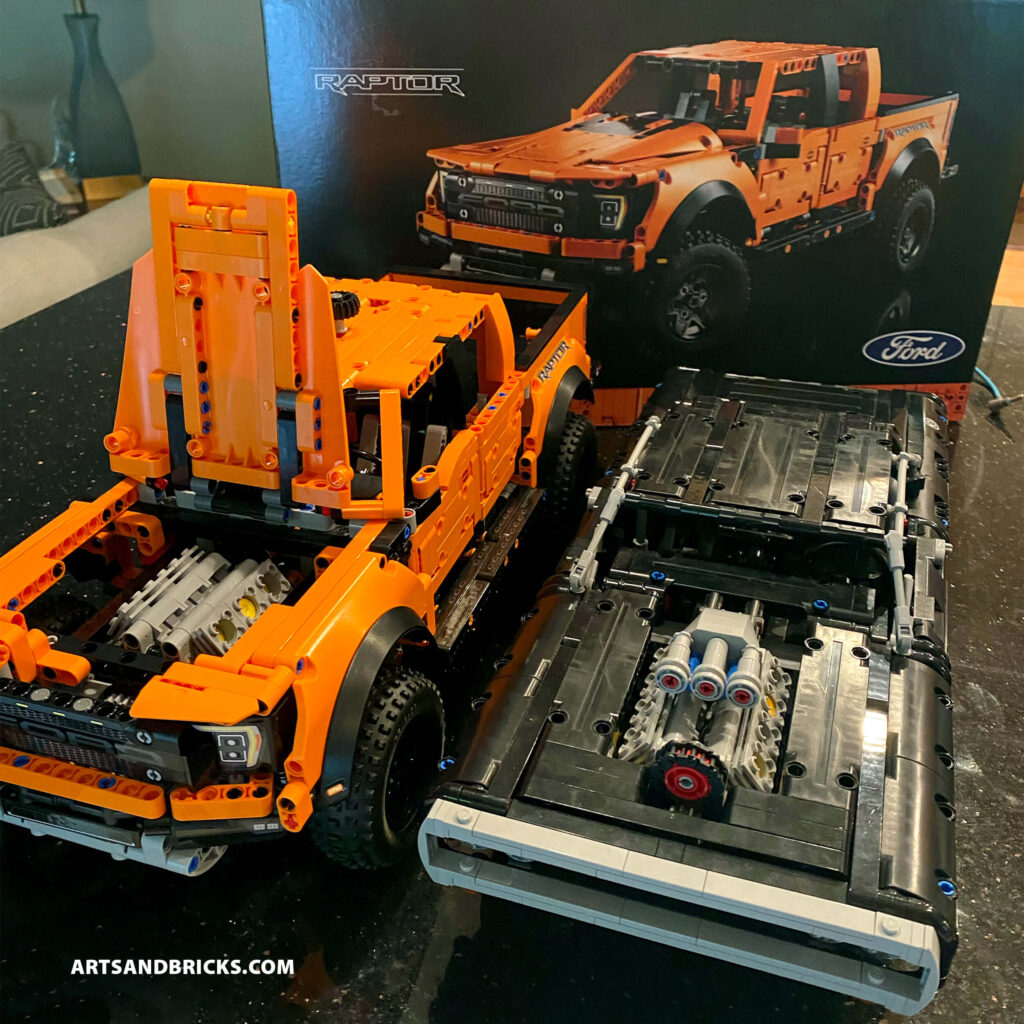 LEGO® Technic™ Ford® F-150 Raptor — Favorite Parts
The black mudguards around the wheels. They don't click in but slide on.
The suspension is excellent!
There's steering, too!
Moving pistons.
He really likes the vibrant orange and black fenders on the orange wheel wells!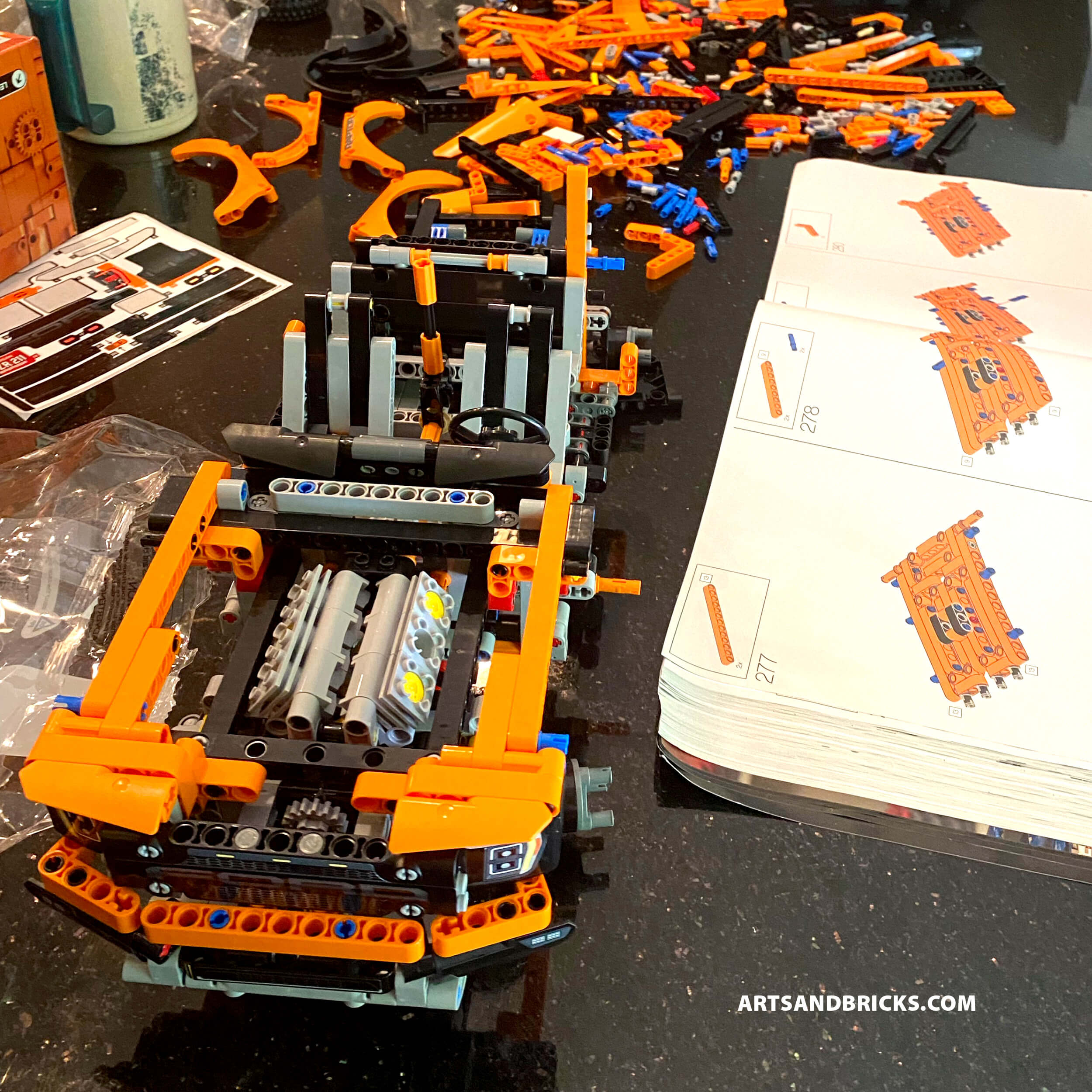 LEGO Play
Advertisement - Keep Scrolling
My son and his cousin built a towing attachment for the Ford Raptor to tow Dom's Dodge Charger. The tow attachment did work; however, the trailer was not strong enough to hold that much weight!
Interesting Fact
My son noticed that all the "marketing" advertisement pictures in the instruction booklet removed the wheel on top of the truck; the wheel is used for steering.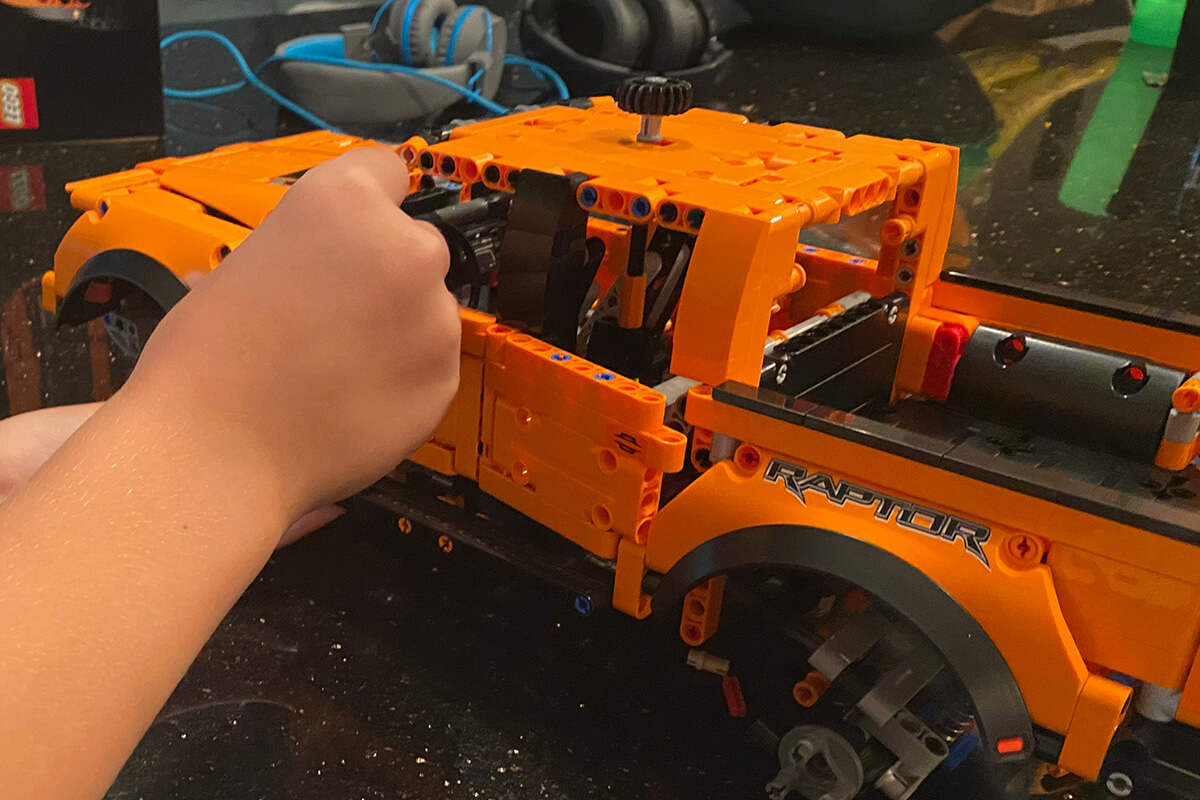 LEGO Set Kid Review
Arts and Brick's gives the LEGO® Technic™ Ford® F-150 Raptor a 5-Star "Excellent" Kid Review. This is an amazing set!
Purchase the LEGO Technic Ford F-150 Raptor on Amazon (affiliate link).
---
PS. This post is not sponsored. We're a LEGO brick-loving family who posts about our favorite builds. Some of the links in this post are affiliate links and if you go through them to make a purchase we will earn a commission. Keep in mind that we link to these companies and their products because of their quality and not because of the commission we receive from your purchases. The decision is yours, and whether or not you decide to buy something is completely up to you.