Kid Review of LEGO Technic Set #42122, for ages 9+
This Technic set was a 10-year-old LEGO birthday gift and is great! It's about half the size of our other BIG LEGO Technic vehicle sets, such as the 1970 Dodge Charger and Ford F-150 Raptor. The smaller vehicle means the Jeep doesn't have a working engine, so there are no pistons to build or moving parts under the hood. This simplicity makes this set a doable build for a younger crowd, maybe starting at age seven. This set has 665 pieces. We had eight LEGO bricks left over, so as my son reports, "673 LEGO bricks came in the set."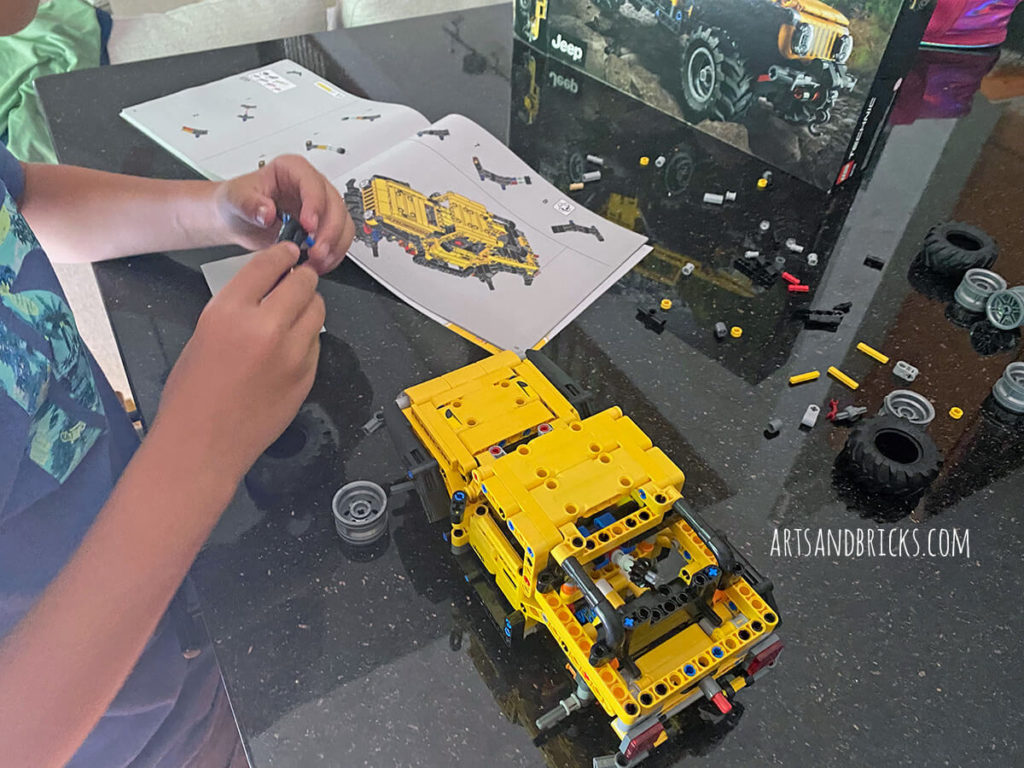 Favorite Features
It has a front tow hook with a string almost a foot long.
Awesome back shocks!
There's a steering gear in the back of the Jeep; it turns the wheels.
The hood lifts up.
Amazing durability and survives rough play! Everything, except the bolt pieces on the wheels, on this Jeep can survive anything.
The roof rack.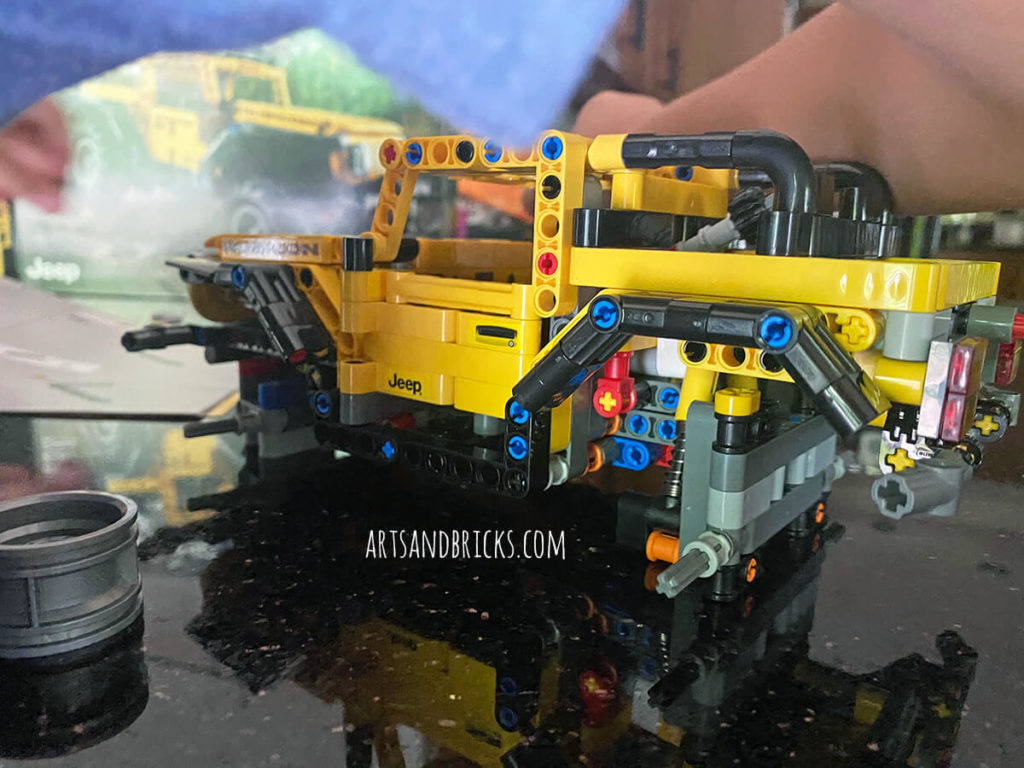 Wishes
My son wished the front tow hook had a gear handle. Right now, you must either pull the hook out manually or use your finger to rotate the geared wheel and then manually wheel it back in.
LEGO Set Review
Arts and Brick's gives the LEGO Technic Jeep Wrangler Set 42122 a 4.5-Star "Excellent" Kid Review. This is a cool set that is fun to build!
Advertisement - Keep Scrolling
Purchase the LEGO Technic Jeep Wrangler #42122 on Amazon (affiliate link).
---
PS. This post is not sponsored. We're a LEGO brick-loving family who posts about our favorite builds. Some of the links in this post are affiliate links and if you go through them to make a purchase we will earn a commission. Keep in mind that we link to these companies and their products because of their quality and not because of the commission we receive from your purchases. The decision is yours, and whether or not you decide to buy something is completely up to you.