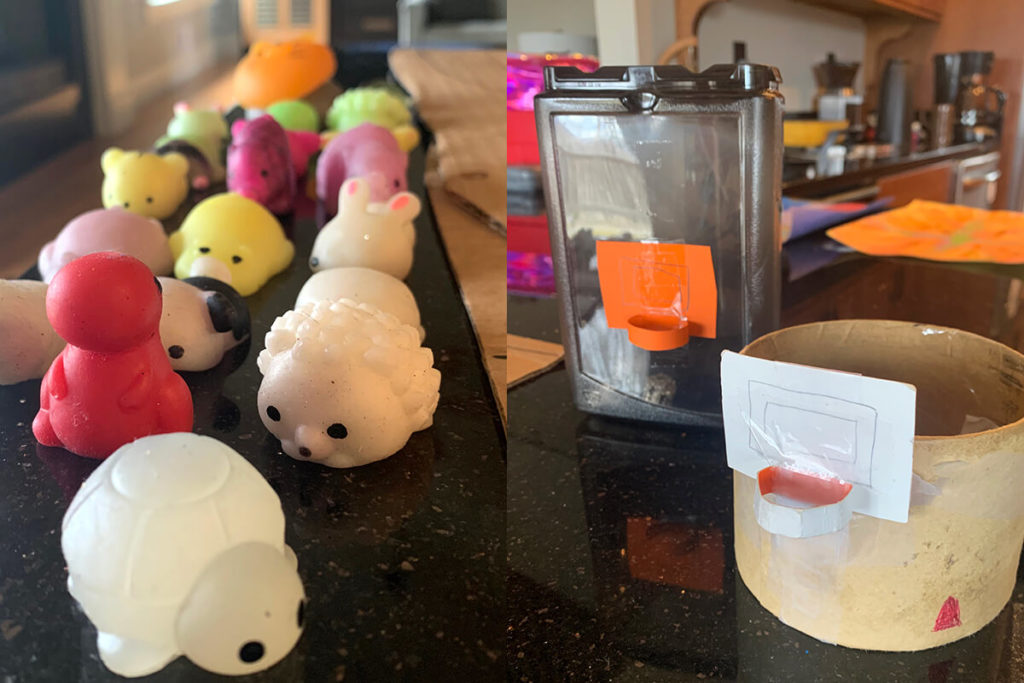 The Obsession
My son's 4th-grade class is OBSESSED with Squishies. Have you heard of these? They're little "squishy" creatures perfect for trading and imaginative play.
These are excellent cheap gifts for stocking stuffers, Easter baskets, Valentine's, and birthday gifts.
So, what does my son play with his Squishies?
Squishy basketball, of course. He makes full courts from cardboard boxes and single hoops attached to cylinders, boxes, and other containers. His favorite ball is created from aluminum foil. Sometimes the rims are made from cardboard, metal, or plastic milk rings; nets are sometimes left off, and other times nets are made from paper or netting from fruit or onion bags.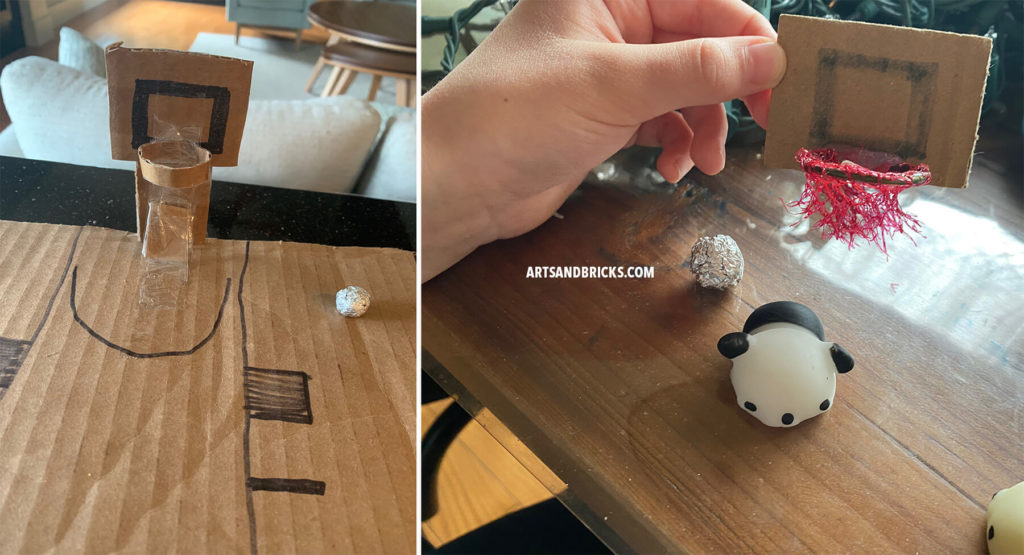 Playing Animal Squishies Basketball
He schedules Squishy basketball games, which he narrates like an announcer for a college basketball game. His friends even make playdates to play Squishy basketball specifically. They each make cardboard basketball courts, too.
Advertisement - Keep Scrolling
This is what I hear:
"Bear passes to Panda. He chucks it. He MAAADDEEE it!"
"Old man passes it to Astronaut. Old man dribbles it. He DUUUUNKS it!"
"Astronaut passes it. He goes for the dunk….and he gets STUFFED, AGAIN!"
"He swishes it!!!!"
"A timeout was called."
"Captain Psycho catches it. Shoots for a three, and he made it."
Sometimes his little sister is allowed to join. She tries her best to play, but she doesn't have basketball plays down enough to his liking. I hear a lot of…
"No, that doesn't happen. You're not in it. You're messing up my game."
He continues…
"Fluffy shoots from way back; he made it! He is on FIRE!"
"Alley-oop. Rexy gets it. Drives it to the hoop, and he makes it."
"Beary catches it. Dribbles back. No way. Misses it. He gets a rebound and shoots again. 16 to 3."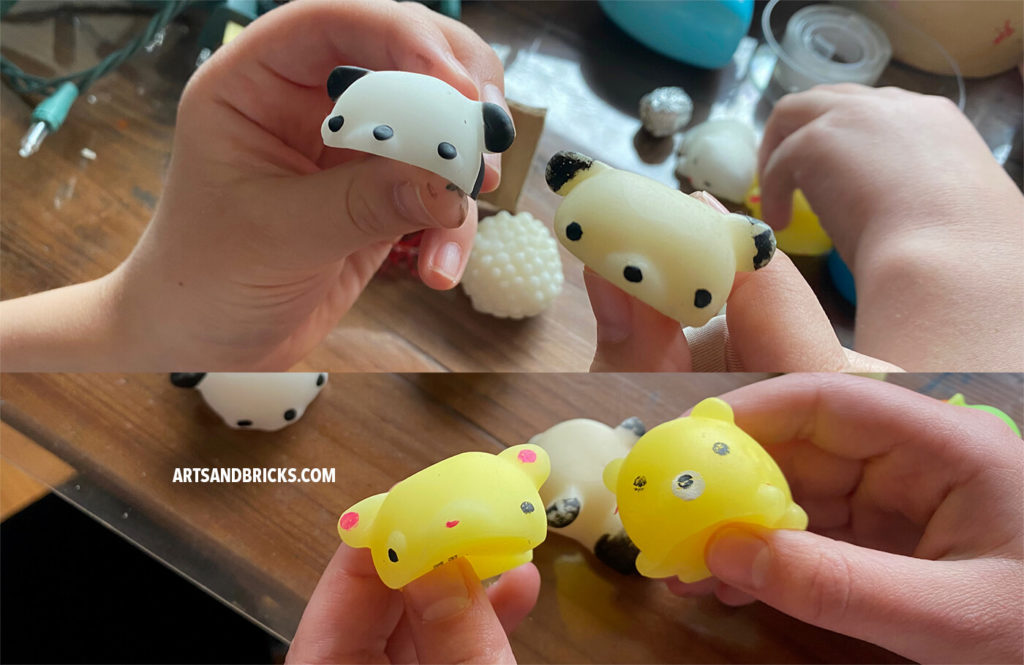 Where to find Animal Squishies
The boys in my son's class first learned about Squishies because their teacher purchased some as prizes in their classroom store. They became obsessed!
Squishies can be found in little plastic packs at most dollar-type stores (Dollar Tree, Dollar General, etc.). Sometimes they're available at check-outs of big box stores like Walmart. Squishies can also be purchased in bulk on Amazon.
Squishies Care
Pandas are a Squishies Animal favorite in his class. Over time, Squishies do discolor and lose their painted features. My son attempts to add back eyes and ears with Sharpie markers.
The well-loved squishes start to get sticky with too much handling. This makes lent, and crumbs stick to their outer surface. My son comes home from school and washes his Squishes with soap and water to keep them in good shape. Eventually, they do rip apart or get too sticky to play with. The boys in his class play Squishes daily during lunch, and inside recess, so there's always a Squishy to wash.
Save to Pinterest