Robots 🤖
We literally had a summer full of dozens and dozens of marker-rendered drawings of robots. I love how my son distinguished evil and good robots by their eyebrows! If the robot has a V-shape, then the bot is bad!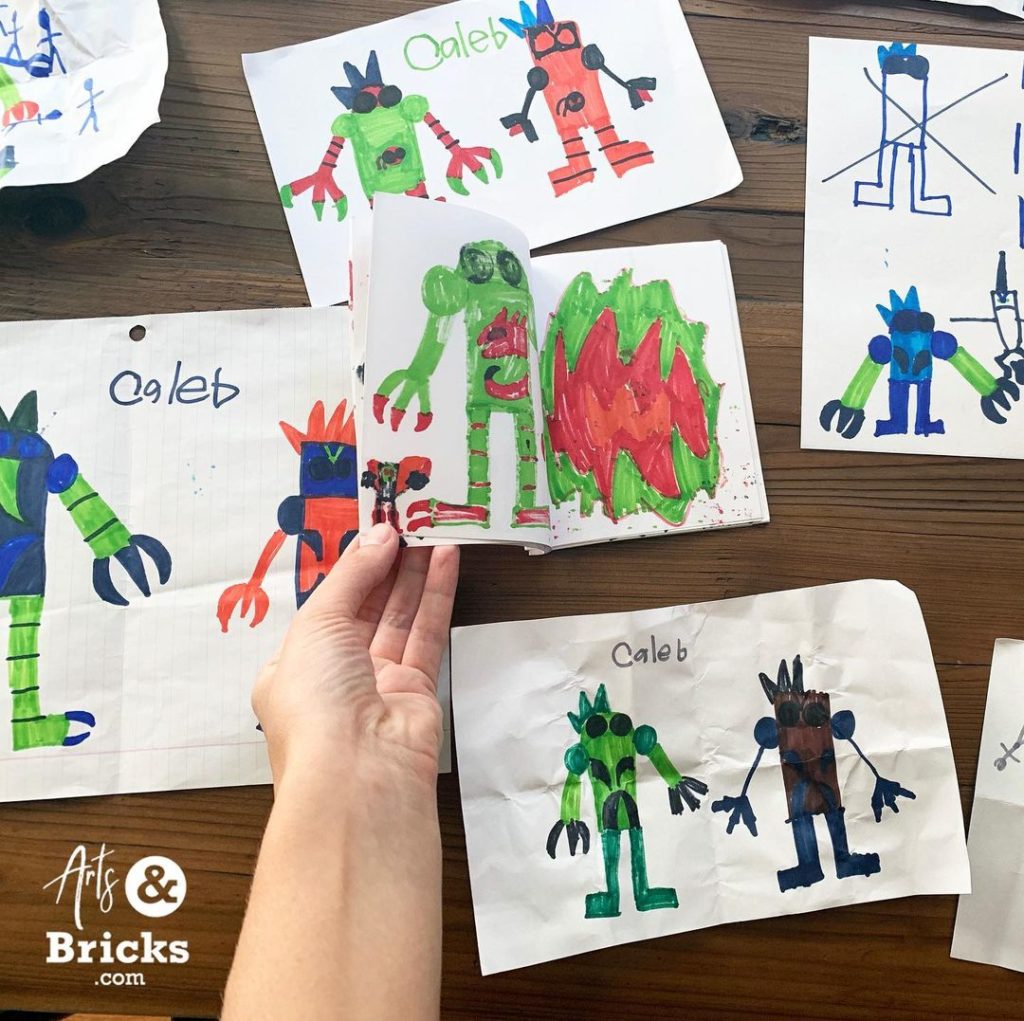 What do you do with too many robot drawings?
We make wall decals, of course!!!! We created several sets of Robot Wall decals that anyone can purchase.
Declutter Artwork: Turn your Child's Artwork into Wall Stickers
Did you know Arts and Bricks specializes in turning your child's creations into Wall and Window decorations, too? If you have a season of robot drawings, rainbows, or horses, we can turn your child's creative endeavors into durable wall or window stickers, to – Design your own Decals.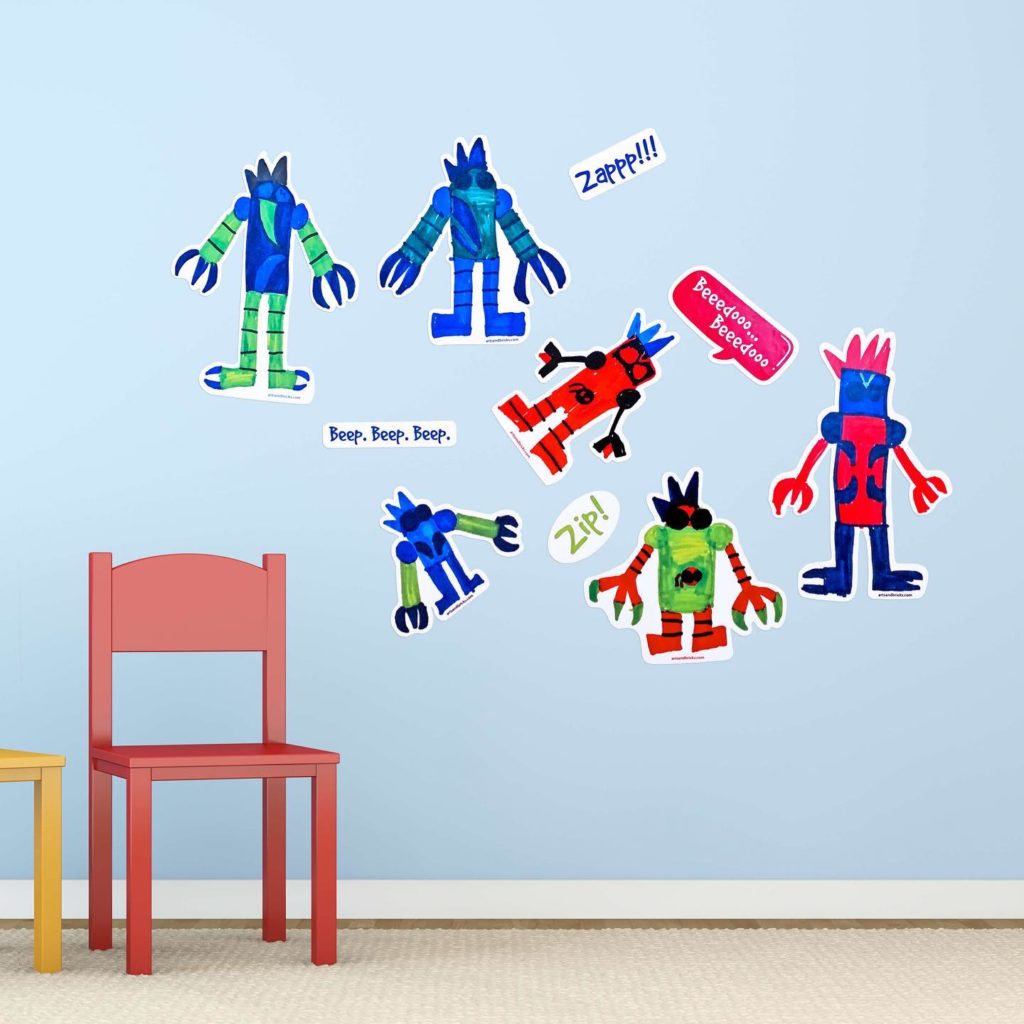 Inspiration: More Robots Drawn by Children
Happy making!!!!
May our homes all be overflowing with creativity today and every day!!!
Save for later on Pinterest