This set includes 244 pieces. The key bricks that this set adds to your collection are obviously the gears, but my personal favorites are the EYES –two big googly eyes and two "spinny" eyes. They are perfect for funny eyes on a monster, creating a dizzy animal or as the top of a very fast helicopter!
Interested in how the gears work? Watch them in action with this Barn Owl.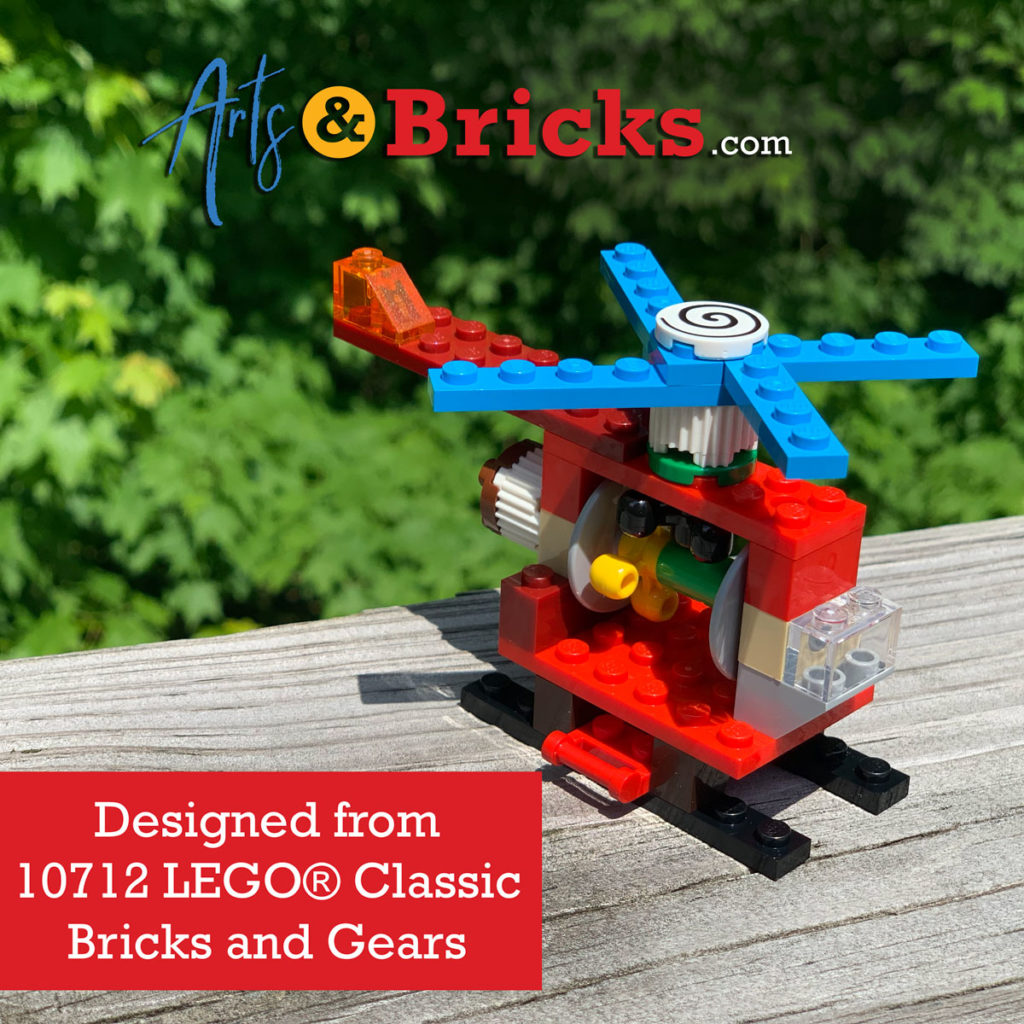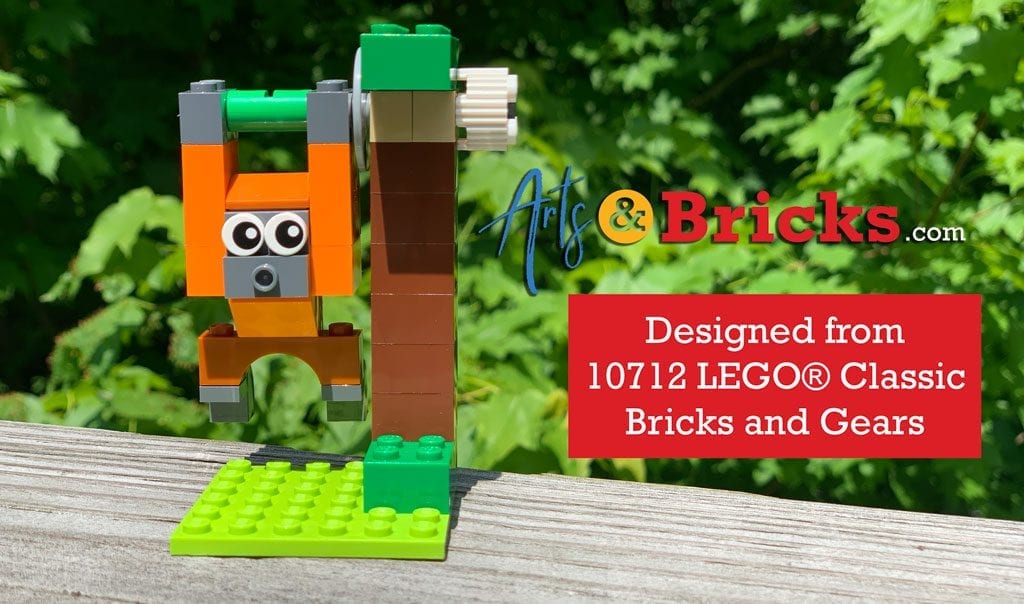 Get the plans to build this orangutan
VIDEO
Watch unboxings, speed builds and how-to's for inspiration on what to build with the LEGO 10712 Bricks and Gears set.
Did you build something one-of-a-kind?
Did you know that at artsandbricks.com we turn your child's brick-built creation into wall decor? Yep, we make custom designed wall stickers and window decals. We sell pre-made designs and have a subscription plan, too.