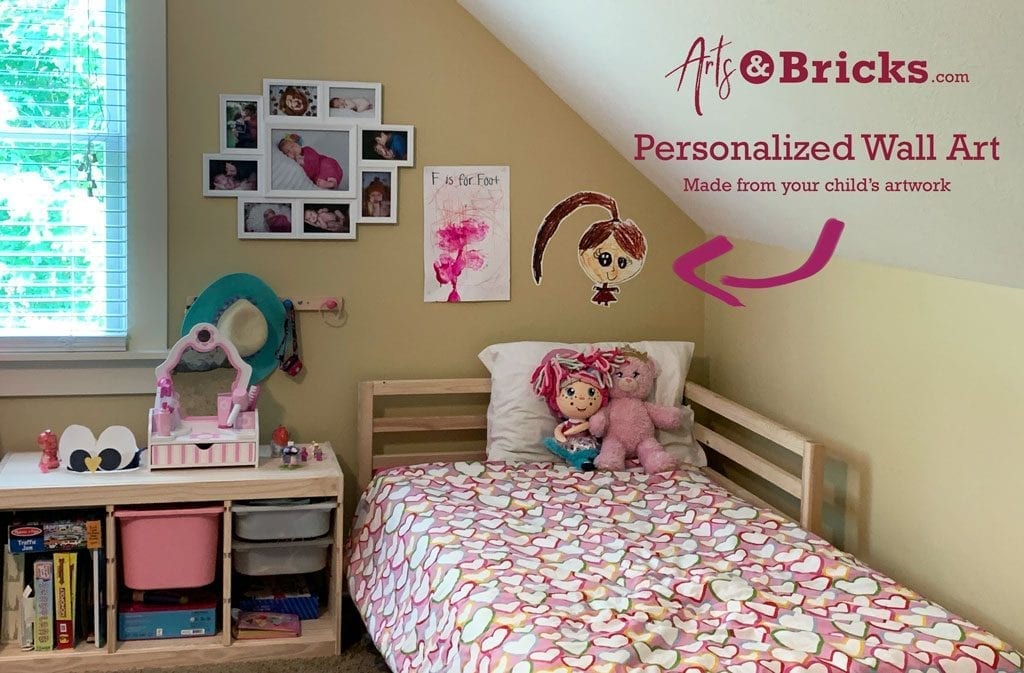 Room Decor Created From Your Child's Artwork – that you can afford!
I can't get enough of this cute drawing my son made of his little sister.
Inspired by the expressive eyes depicted in the popular Japanese Anime cartoon art style, he drew his sister with a playfully large head and eyes and an overstated ponytail.
Enlarge Your Child's Artwork
For this personalized gift and room decoration, Arts and Bricks enlarged the original artwork so that the decal would serve as a focal point above his sister's bed.
The original drawing was colored on a piece of computer paper (letter size, 8.5x 11 inches). This personalized wall vinyl gift's finished size is 14.5 x 14.5 inches.
Before and After – Our Process
In the Before and After photo shown below, you'll see that the photograph taken of the artwork was dark. Its an image taken from a phone with a .jpg extension. Part of our production process is color correction of your submitted files. The After photo is shown on the right and reveals the brilliant colors that were sent to production.
Advertisement - Keep Scrolling
Purchase Design Your Own Decals from our shop. Prices start at $13.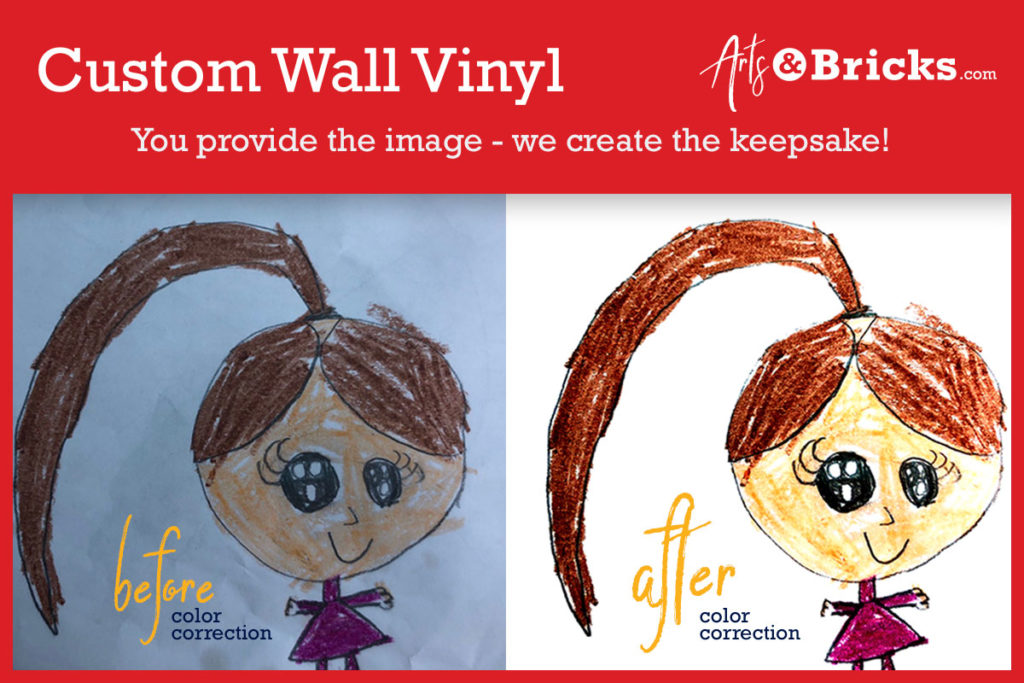 Purchase Design Your Own Decals