Let's face it – kids love frogs! My 1st grader took a trip to the local botanical gardens with his class to look for tadpoles and LOVED the entire science lesson. Did you know froglets are part of the life cycle?
LEGO Classic Frog Pattern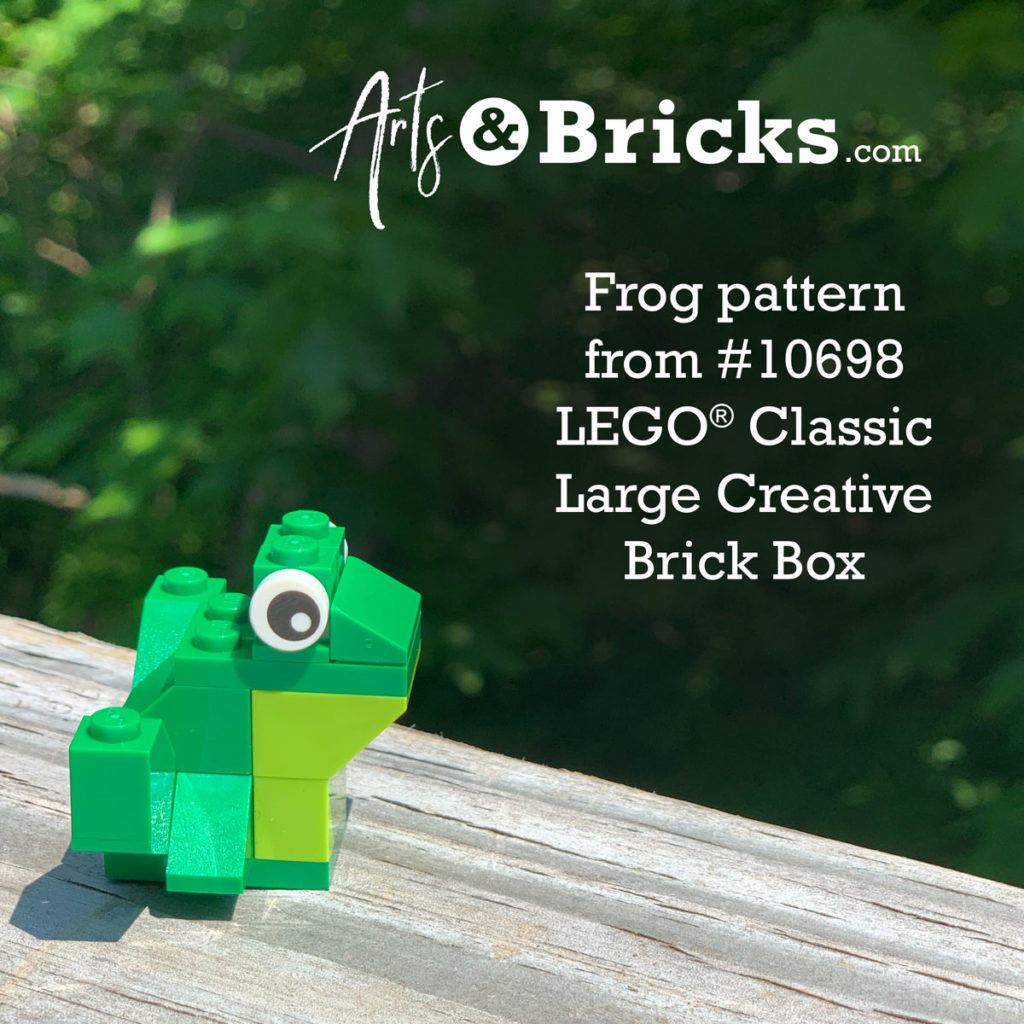 You can download the frog pattern shown above or learn more about it on Lego.com
We built the suggested frog and then started experimenting. Frogs have long tongues and eat flies, right? Modify! Different pieces for the back jumping legs? Yep! Multi-color? Check.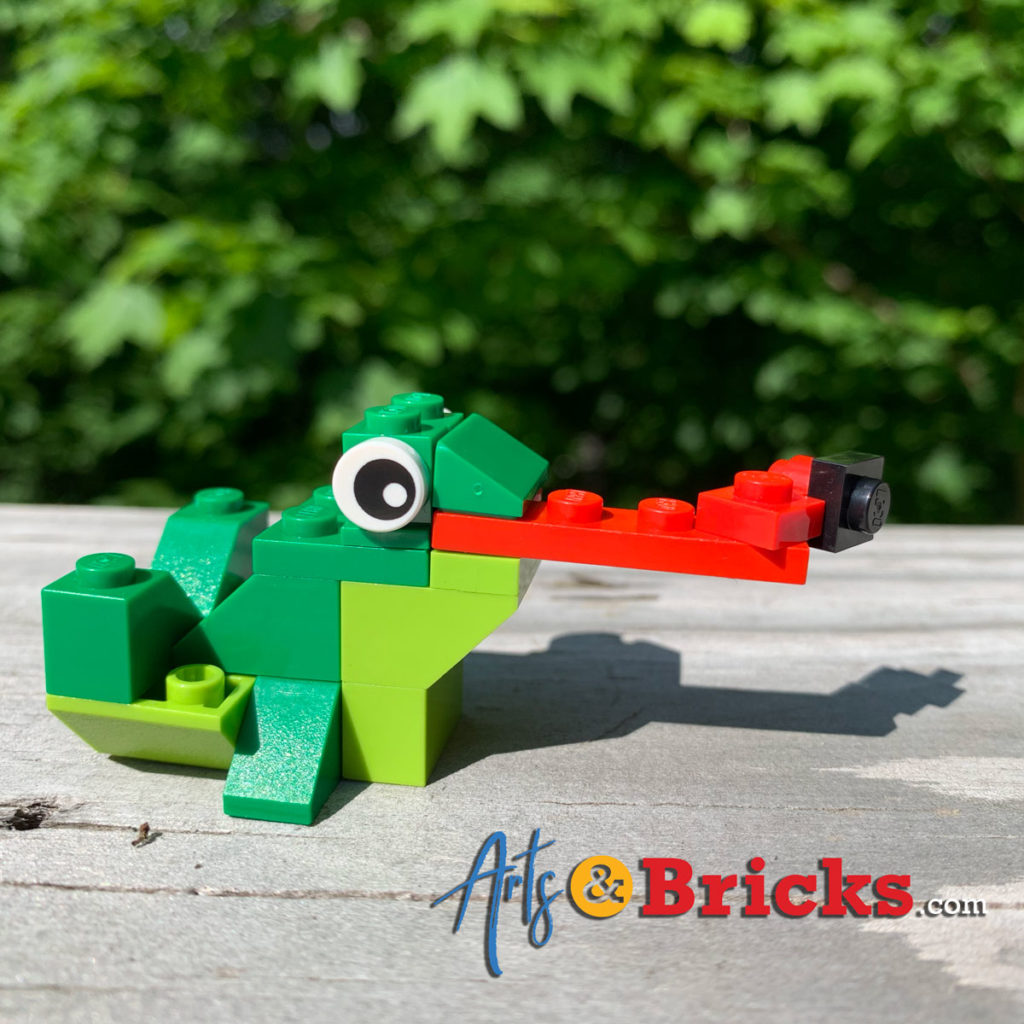 VIDEOS: HOW TO BUILD A FROG OUT OF LEGO BRICKS
Explore these LEGO frog design videos. There's so many to choose from!
Paper Plate Kids Frog Art Idea
A school project, I really love the bright green of this frog paper plate craft. Yep, display-worthy!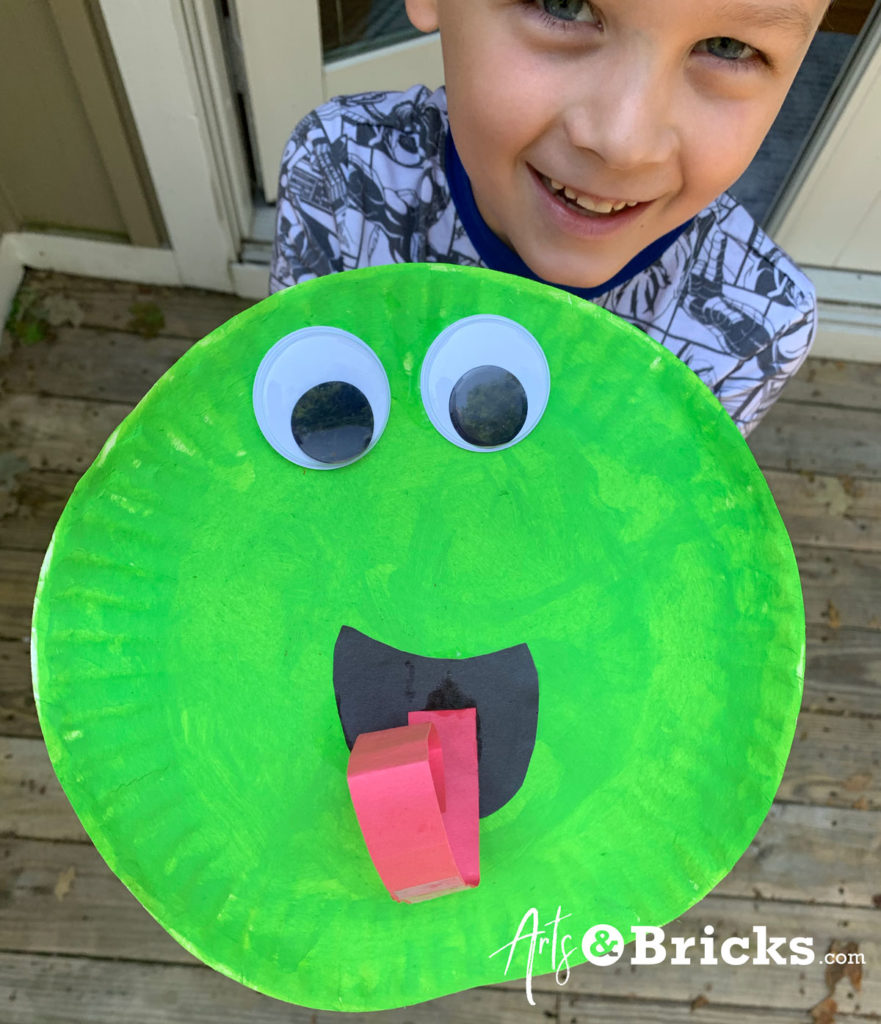 Cut-Paper Frog Collage
This multi-day kid's art project is inspired by Eric Carle's illustration style, especially the animals in his book, "Brown Bear, Brown Bear, What Do You See?"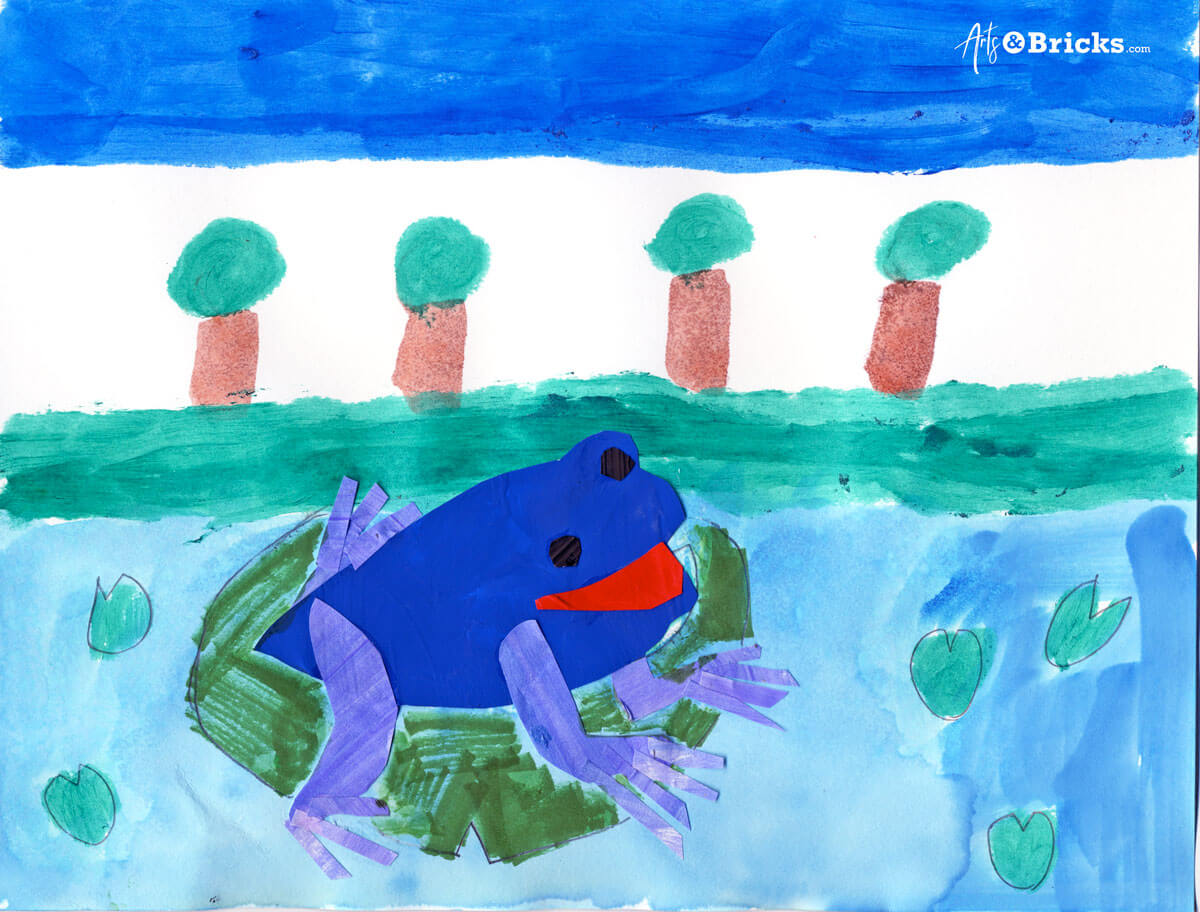 VIDEOS: How to make Frog Art for Kids
You may also like
What cute frog ideas do you have—brick-inspired or otherwise? Share in the comments below.