Designed by a 7-year old, this quick Thanksgiving turkey uses 8-simple pieces that you probably have multiples of in your current LEGO collection.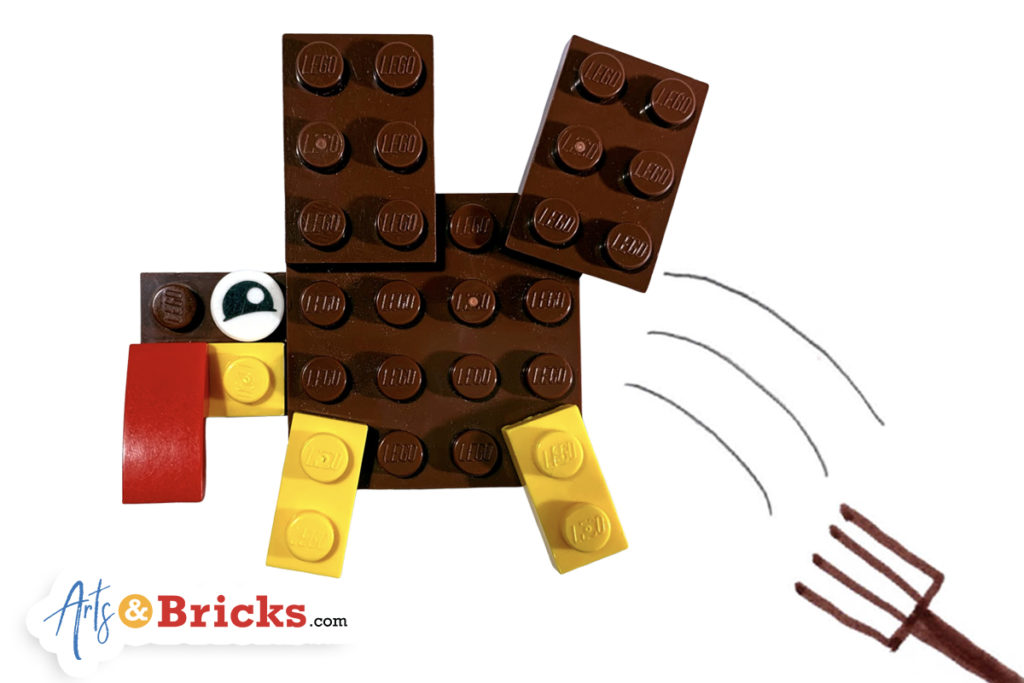 Thanksgiving LEGO Turkey Printable
When you're done building, pull out your crayons and markers and illustrate a fall scene for your Thanksgiving turkey.
Download and print our Thanksgiving Turkey printable to create your own imaginary scene for this cute LEGO brick turkey.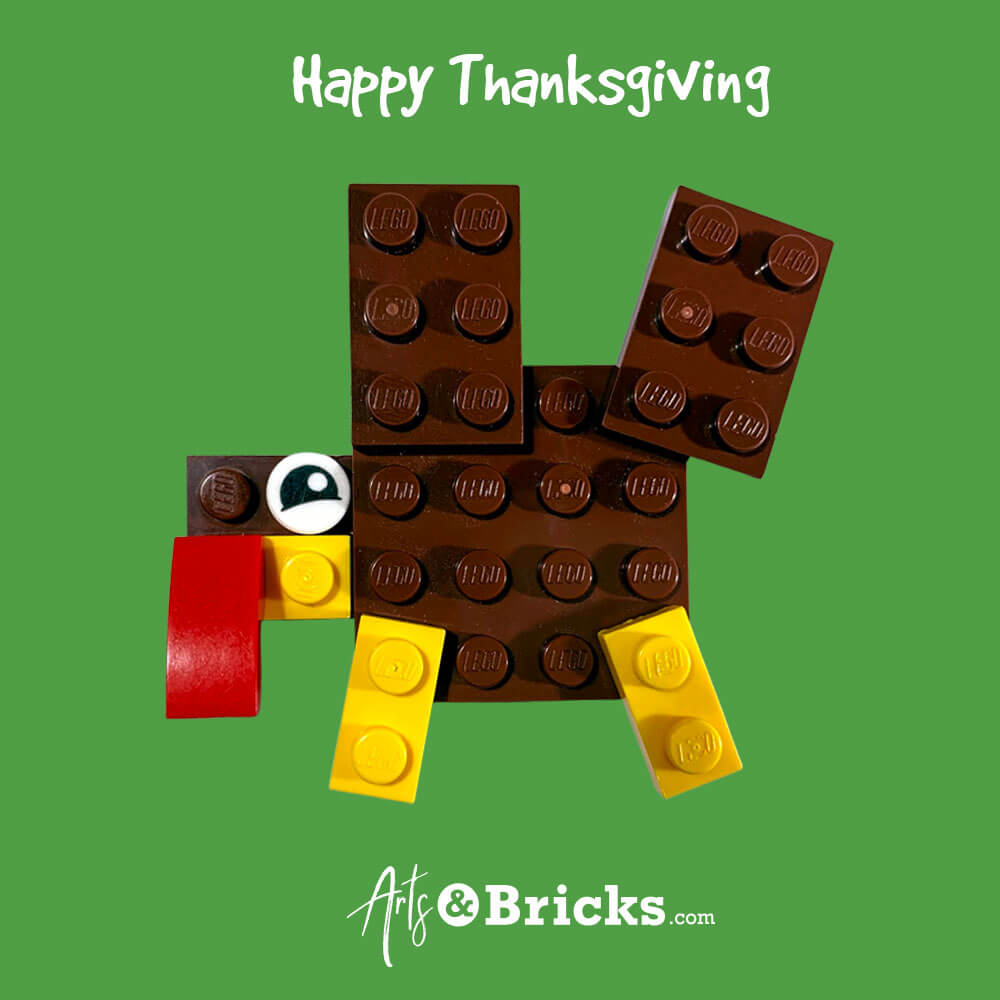 Colorful Thanksgiving LEGO Turkey
Here's another simple build idea for an easy, yet memorable, Thanksgiving kids' activity. Our Thanksgiving turkey is designed by a seven-year-old with the pieces he could find in his large bin of LEGO bricks. There are 23 bricks used in this colorful Thanksgiving turkey.
Lego Classic Thanksgiving Turkey
You can build this traditional hat-wearing Thanksgiving turkey from the LEGO bricks included in the Large Creative Brick Box 10698 by following the provided instructions in this PDF. Need more LEGO bricks? Check the pricing on this Lego Set favorite (Set 10698).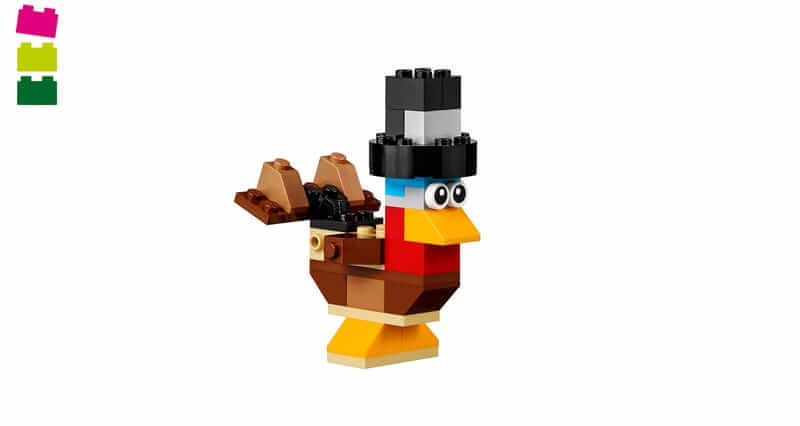 More LEGO Thanksgiving Turkey Build Ideas
Looking for a creative holiday gift?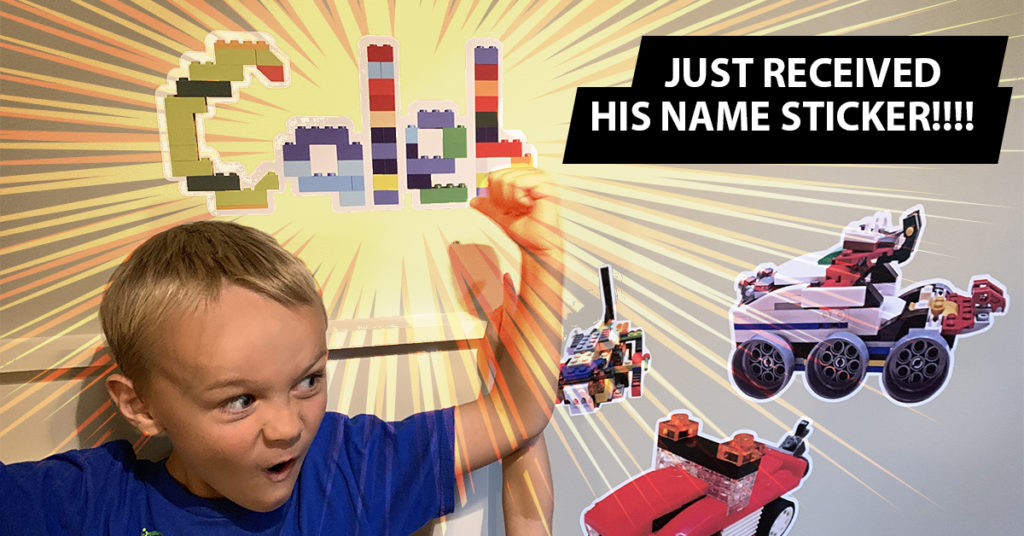 Advertisement - Keep Scrolling
Arts and Bricks designs and prints personalized name wall stickers made from building bricks; customized wall decals made from your child's creations and has pre-made designs, too!
You may enjoy our Best LEGO Gifts for Kids roundup and our Favorite Christmas Holiday LEGO sets post.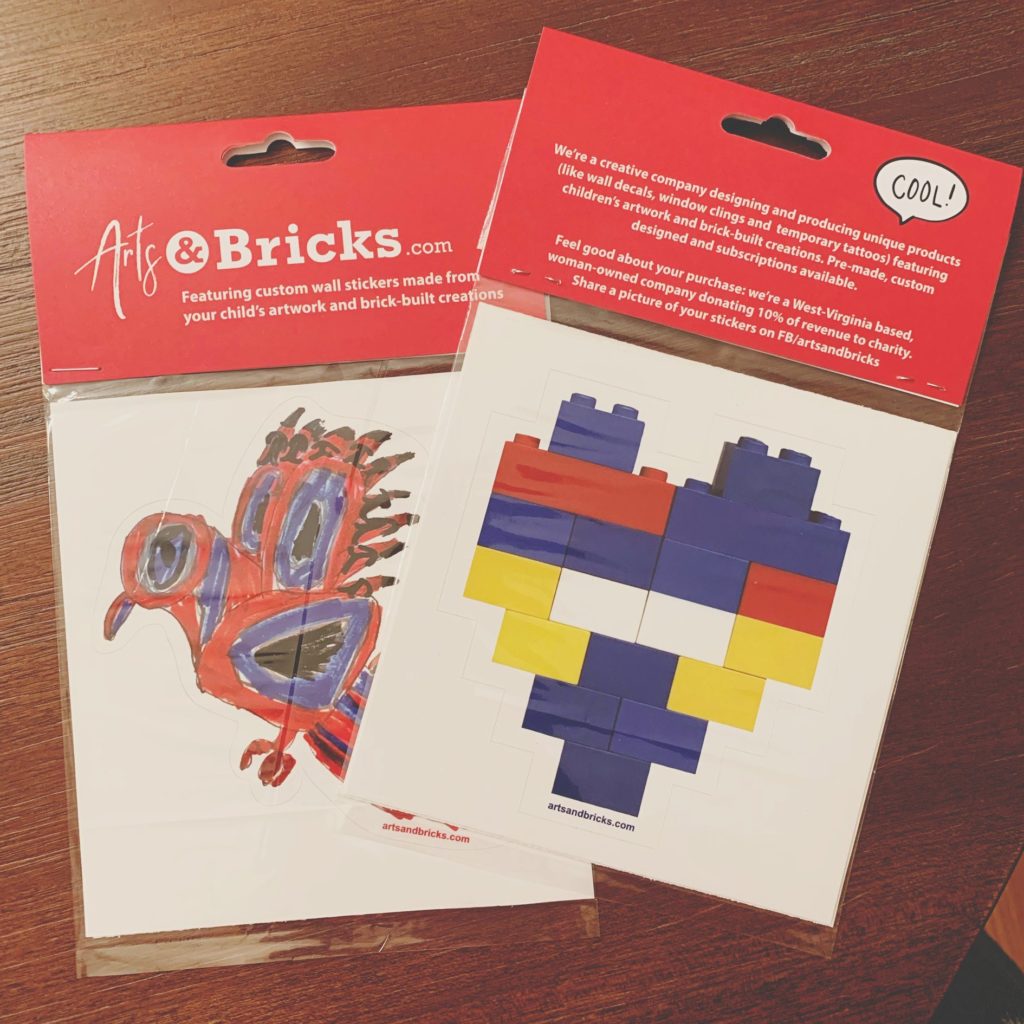 Thanksgiving How To Build LEGO Videos
Find even more inspiration! Watch these LEGO turkey and Thanksgiving videos.
Thanksgiving Alphabet of Blessings
Use our Alphabet of Gratitude printable to prompt gratitudes. #RebuildTheWorld one #lego brick letter at a time!
Need Inspiration? Check out our November 2020 26 Days of Thankfulness Instagram project where we share collective gratitudes from the 26 days leading up to Thanksgiving Day.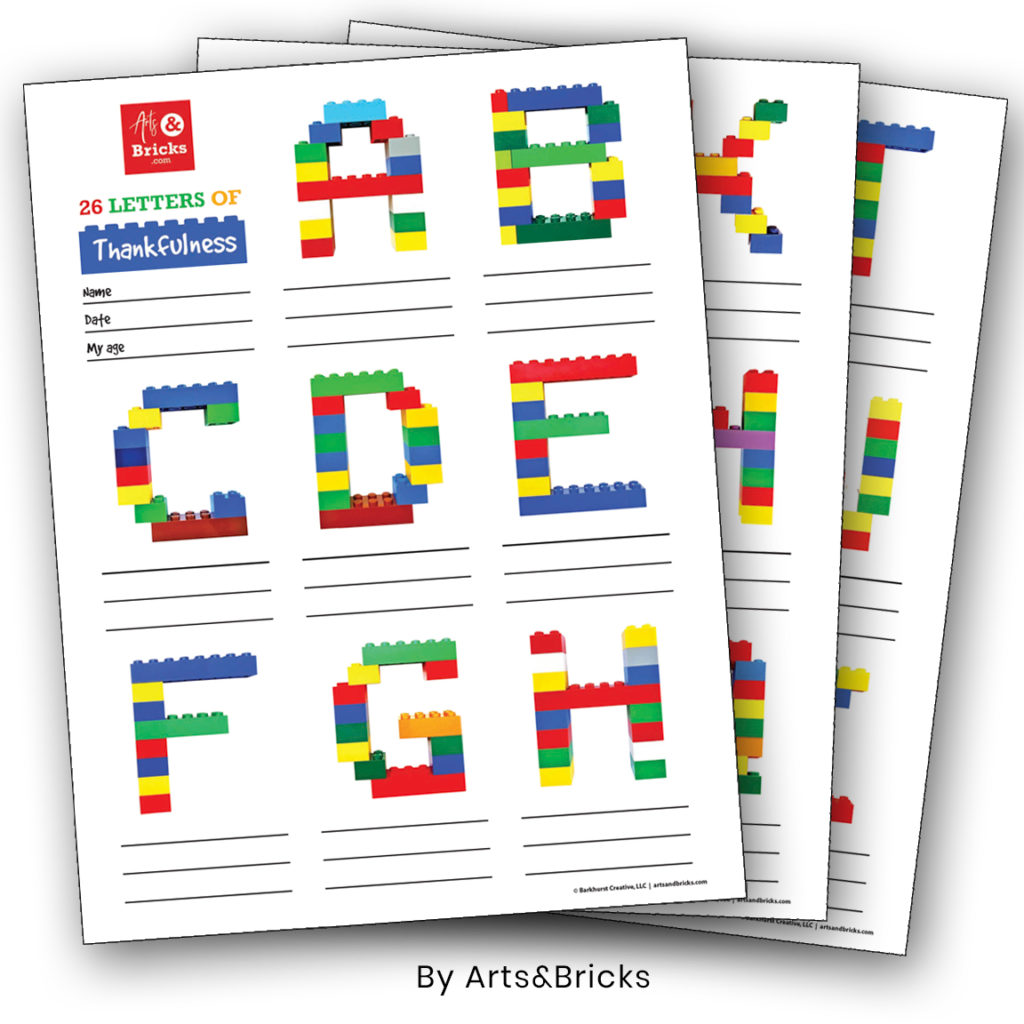 ---
PS. This post is not sponsored. We're a LEGO brick-loving family who posts about our favorite builds. Some of the links in this post are affiliate links and if you go through them to make a purchase we will earn a commission. Keep in mind that we link to these companies and their products because of their quality and not because of the commission we receive from your purchases. The decision is yours, and whether or not you decide to buy something is completely up to you.