This is the first year our family is keeping Advent calendars, and we're hooked! I picked up two cheese advent calendars from Aldi for the adults (yum!) and two LEGO Advent calendars for the kiddos.
TIP: Did you miss out on keeping an Advent calendar this year? No problem, purchase the discounted 2019 sets and save them for use next year!
Small #momfail
So, on December 1st our kids were very excited about their Advent calendars. We stuck them in gift bags and presented them. With screams of glee, our children wanted to rip right into the boxes. Don't let them!
Step 1) Note, the front of the box is a flap. Use a knife and carefully cut the tape so that the flap lifts up. Under the flap are perforated areas labeled with numbers 1 -24. Punch out each one individually to access the 24 wrapped daily gifts below.
Step 2) If it is December 1, open the #25 flap. Okay, so you might be thinking this is obvious, but in the excitement of the moment my mind thought, today is December 1, open the #1. Then logically, the next day was December 2, so I instructed the kids to open #2. On December 3, I realized, hey, wait, this is all wrong. This should be a countdown! #momfail
And full disclosure, my husband did say each day, "Are you sure we're doing this right?" and of course, I thought, "Yep, sure are!" Should have listened to my better half, right?
So, on December 3, we opened #23. Whoops! Still wrong! Oh my, we'll get there! Stay tuned!
We're really loving this new holiday tradition for our family. Each morning, before school, our kids are hurrying through breakfast and getting ready for the day so that they can open their new mini LEGO builds. Follow along with our fun below.
#23 – LEGO Friends Chef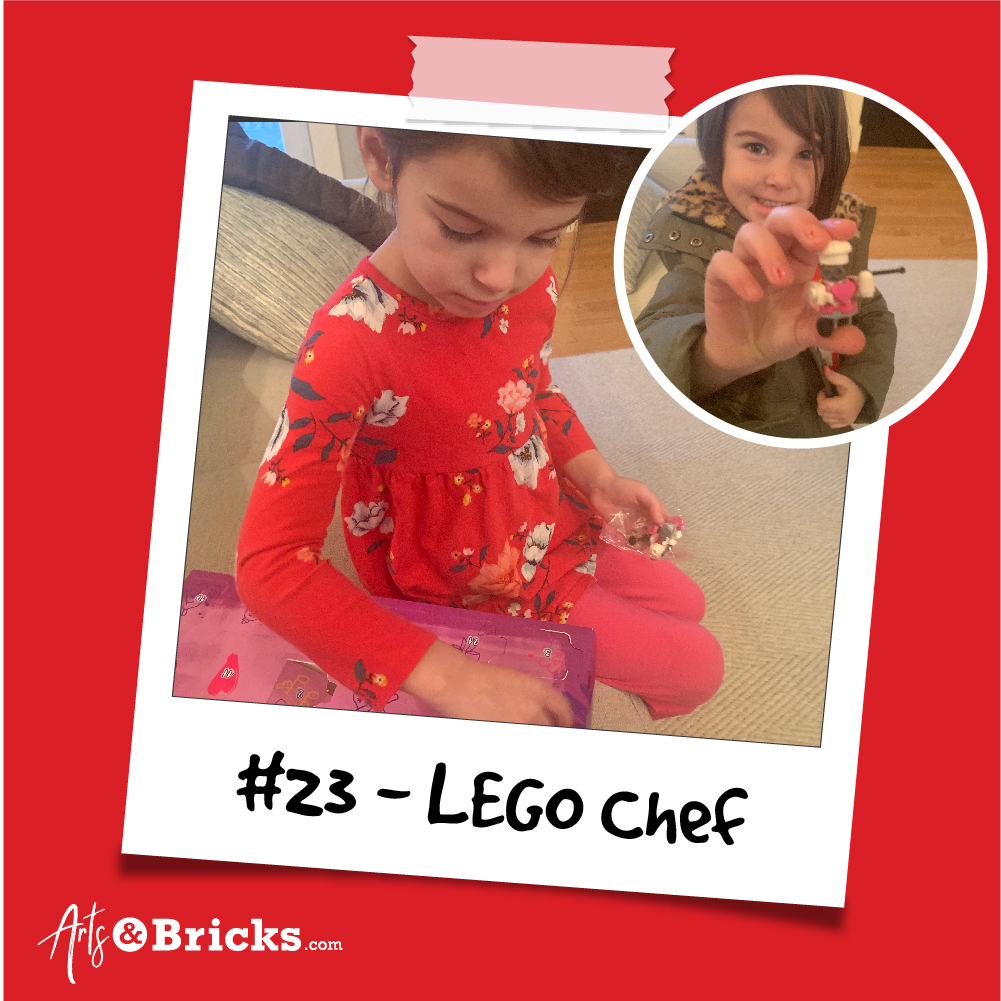 #22 – LEGO Sewing Machine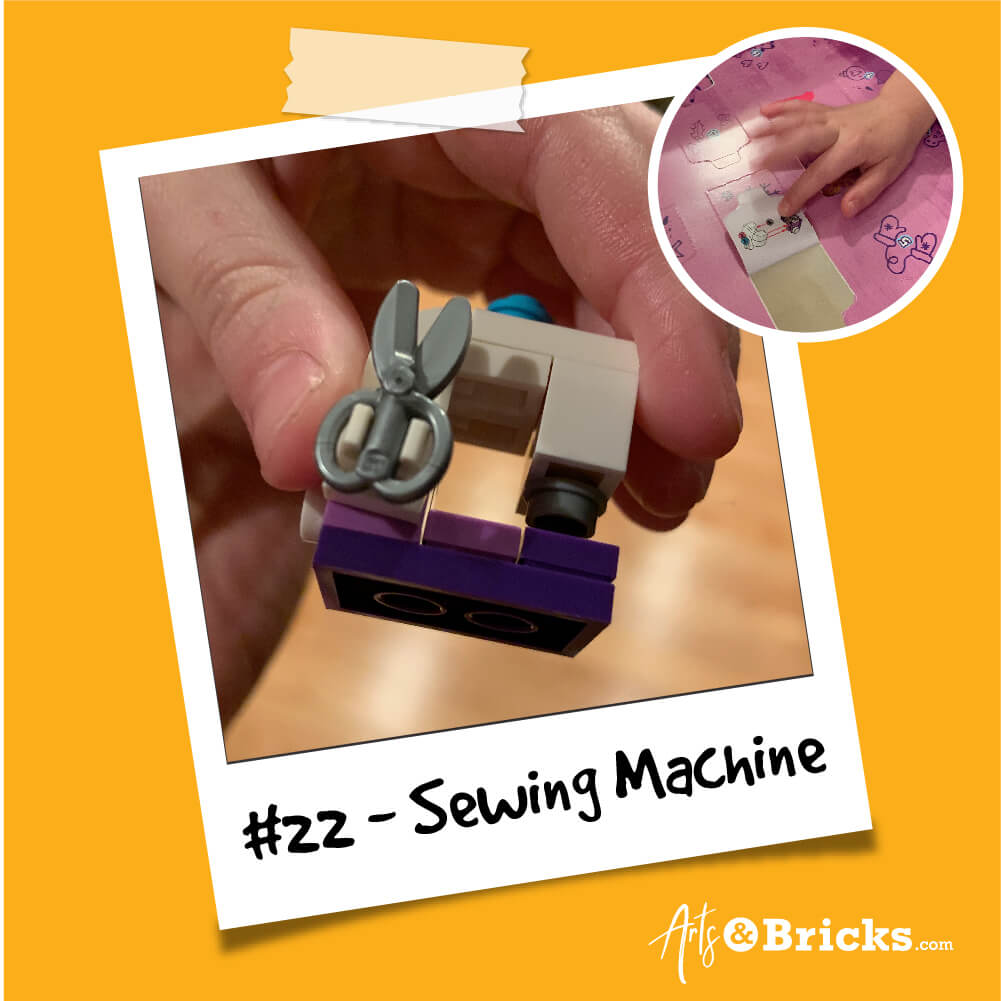 #2 – Radio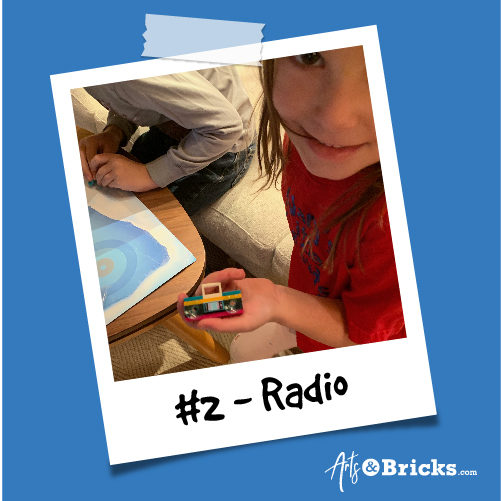 #1 Heart Locket