Every year, Toyota sponsors a children's art contest. The competition often runs from November 1 through January 31. Open to children 4 to 15, there are 3 age brackets and cash prizes available – plus bragging rights!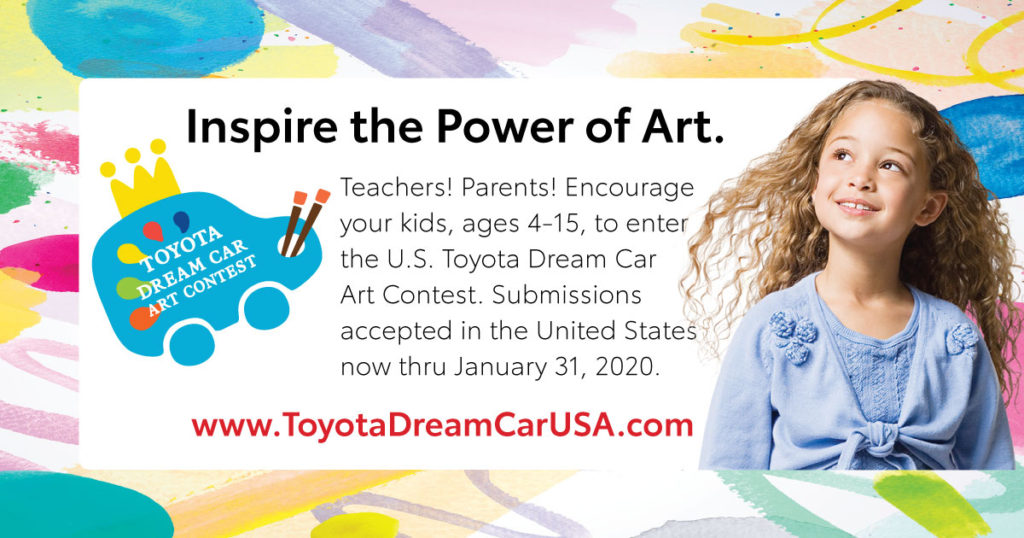 Original hand-drawn art work is judged on three criteria: execution, uniqueness, and artistry of concept.
This is a great activity to keep your child busy at home––especially during winter breaks and long summer holidays! Toyota even sponsored the design of a teaching lesson so this creative activity can easily be incorporated into your classroom, too.
Theme for the 2019 Toyota Dream Car Kid's Art Contest