A fun summer set, the LEGO City Ice Cream Truck serves up popsicles and ice cream to hungry Minifigures and pets!
Cleverly, ice cream truck customers are both 4-legged (LEGO Puppy) and 4-wheeled (Minifigure on an included skateboard)! 🐶 🛹
LEGO suggests this 200-piece set for builders five and older and released this set in 2020. Typically purchased for around $20 during the Spring of 2021, this nostalgic LEGO set takes an experienced elementary-aged builder less than an hour to complete.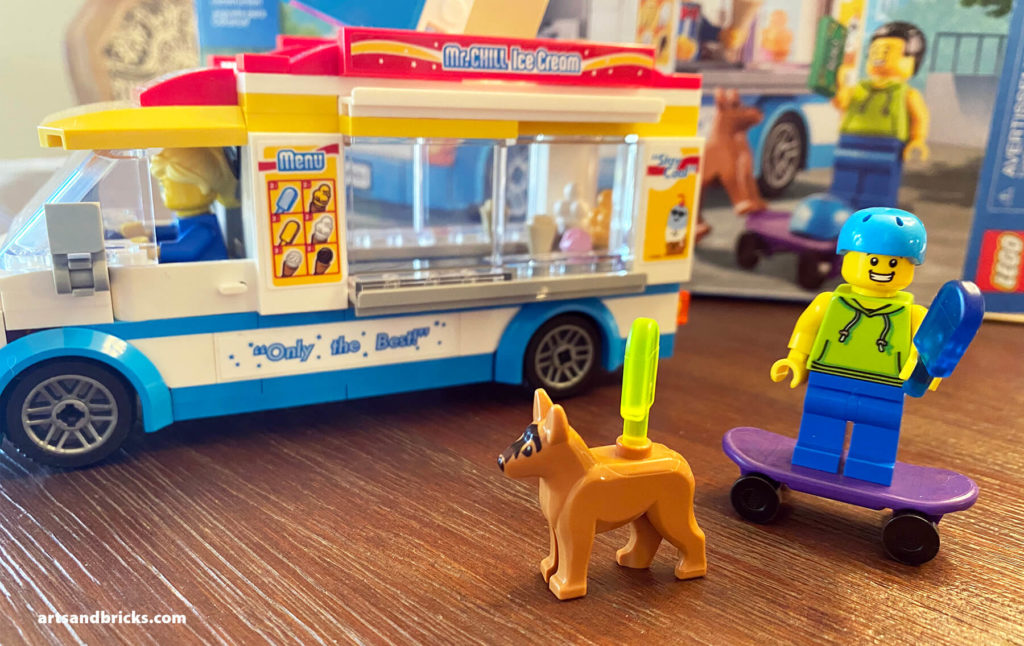 Cool Build Features
According to an enthusiastic eight-year-old, the cool build features in this LEGO Ice Cream Truck set are the sliding window and the giant ice cream stick on the top of the truck!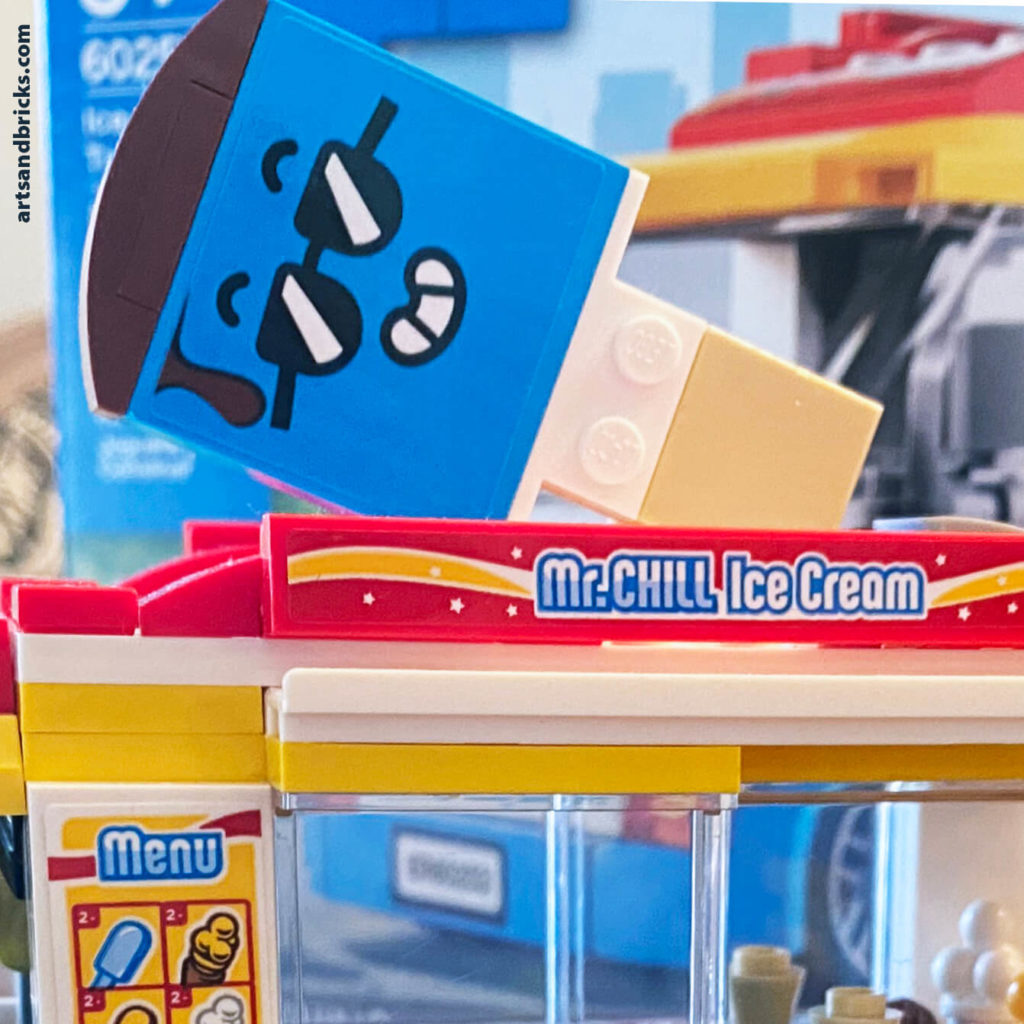 Stickers!
This LEGO set relies on many, many stickers! I find that my kids love LEGO stickers and enjoy putting them on their builds, but there are always concerns about perfect alignments and placements. So, just a heads-up that the graphics you see in these pictures are all stickers and are not pre-printed on the LEGO bricks.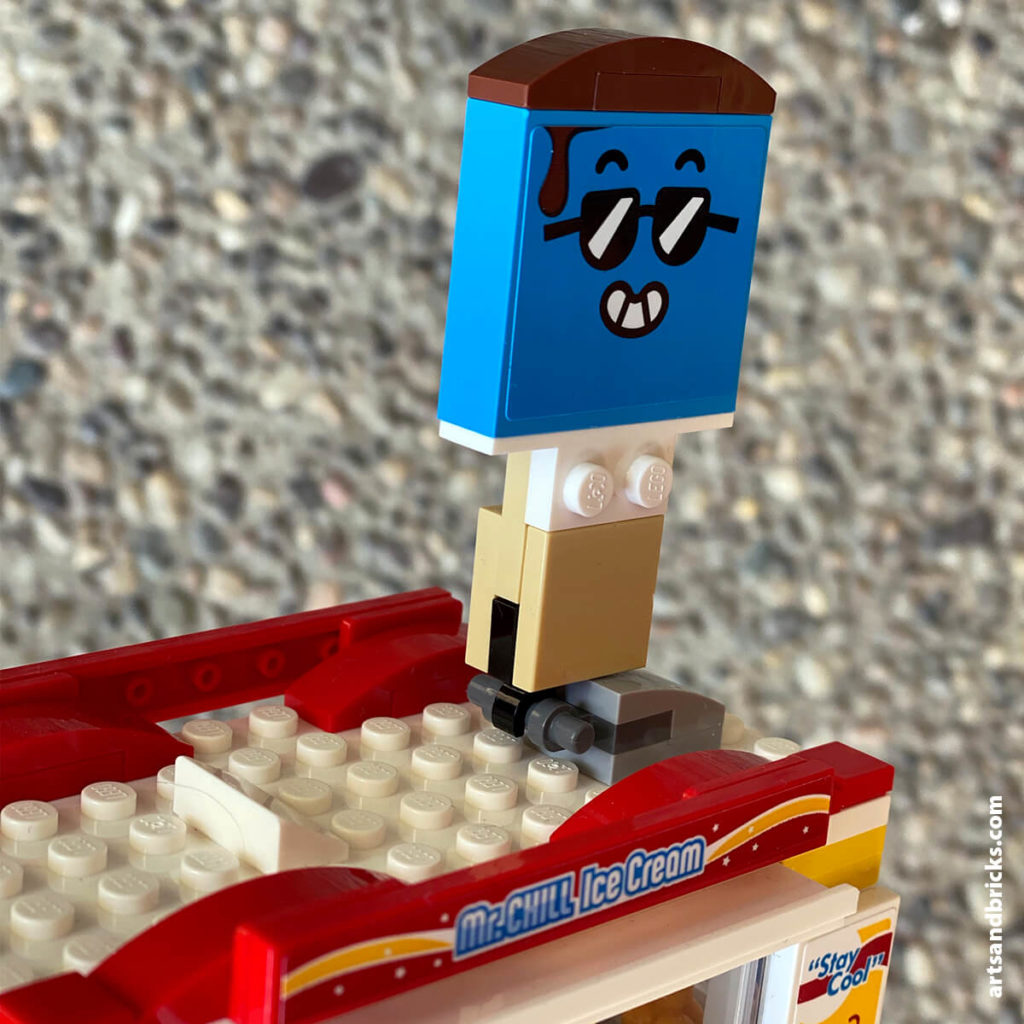 Creative Play
As a parent, I consider a toy a "true win" when used in imaginative play and, especially, when the toy inspires new creation. The LEGO Ice Cream Truck (Set 60253) did both! The dog and ice cream visited other sets and inspired a child-built Ice Cream Truck MOC.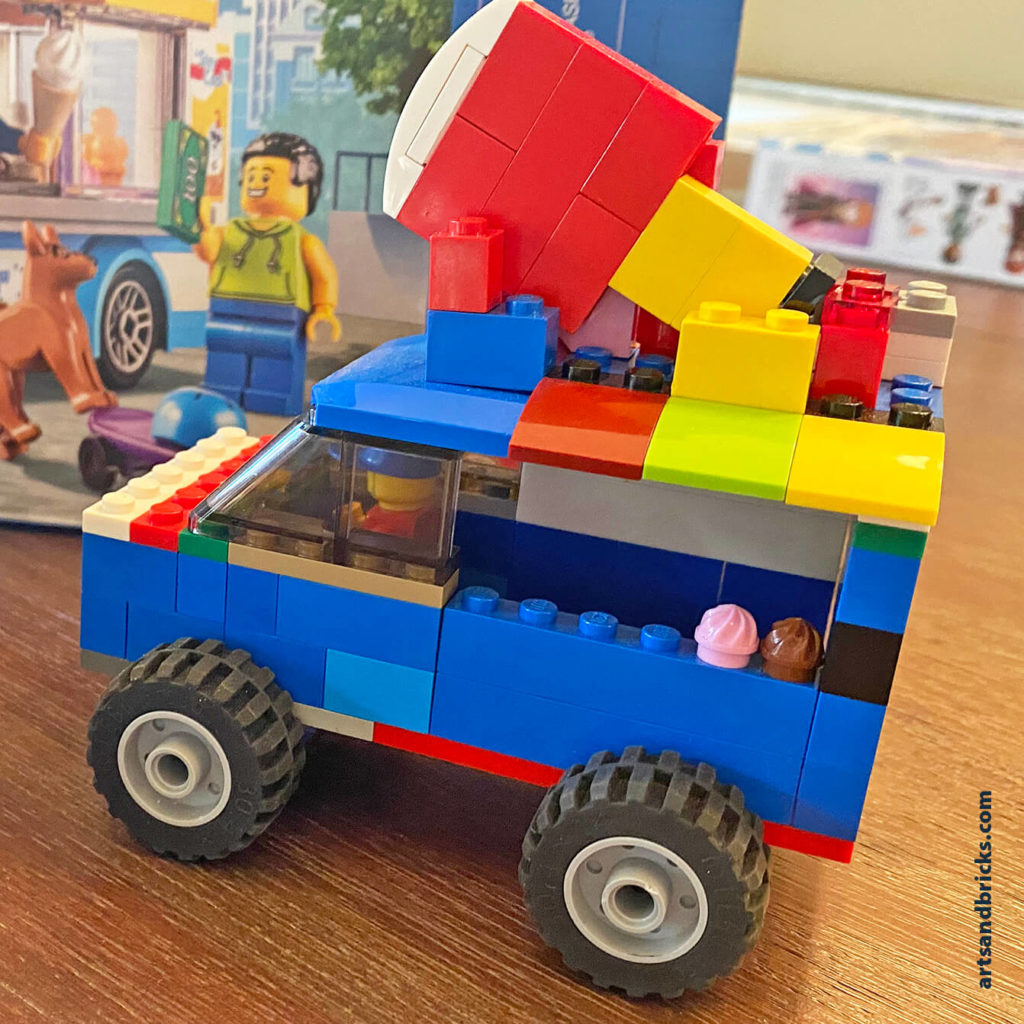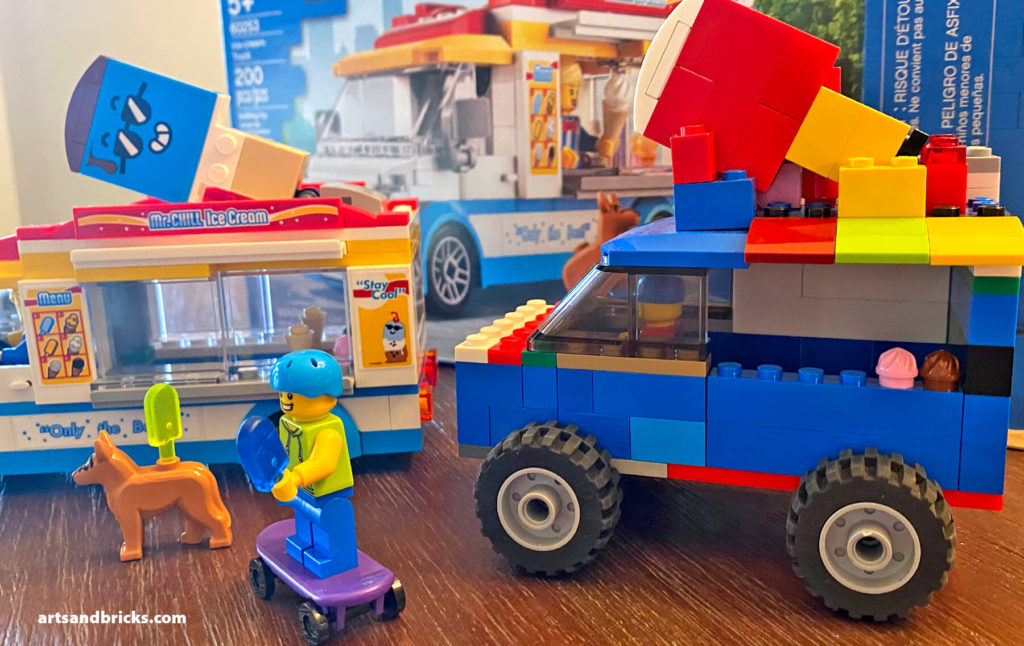 Digital Instructions
Advertisement - Keep Scrolling
We still mostly use LEGO toys as analog toys, but it is neat to see how LEGO connects their physical building blocks with technology. For this Ice Cream Set, you can use the paper build instructions or log into the LEGO Life App and use the digital build instructions, called Instructions Plus. The app instructions allow you as the builder to zoom, rotate and view your LEGO model in 3D. There's even a ghost view mode that allows you to see how far you've come and what part you're supposed to build next.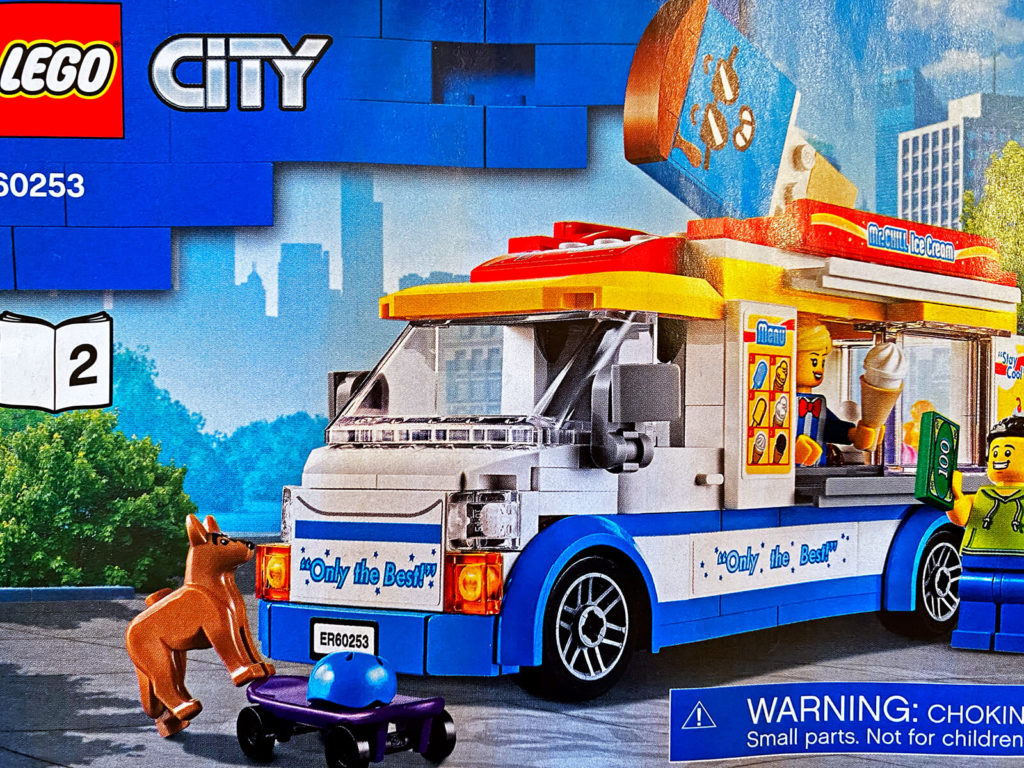 Critique
When my son was asked, "What is your favorite part of this set?", he said, "EVERYTHING!"
When asked what would you change, he said, "Nothing. It's amazing!"
Upon further consideration, he did indicate that this set would be even cooler if the ice cream truck was remote-controlled, too! He can dream!
In recap, the LEGO Ice Cream Truck Set 60253 is an affordable and highly recommended vehicle addition to any child's growing LEGO collection.
LEGO Set Rating
Arts and Brick's gives the LEGO Ice Cream Truck Set 60253 a 5-Star "Excellent" Kid-Review.
Pin for Later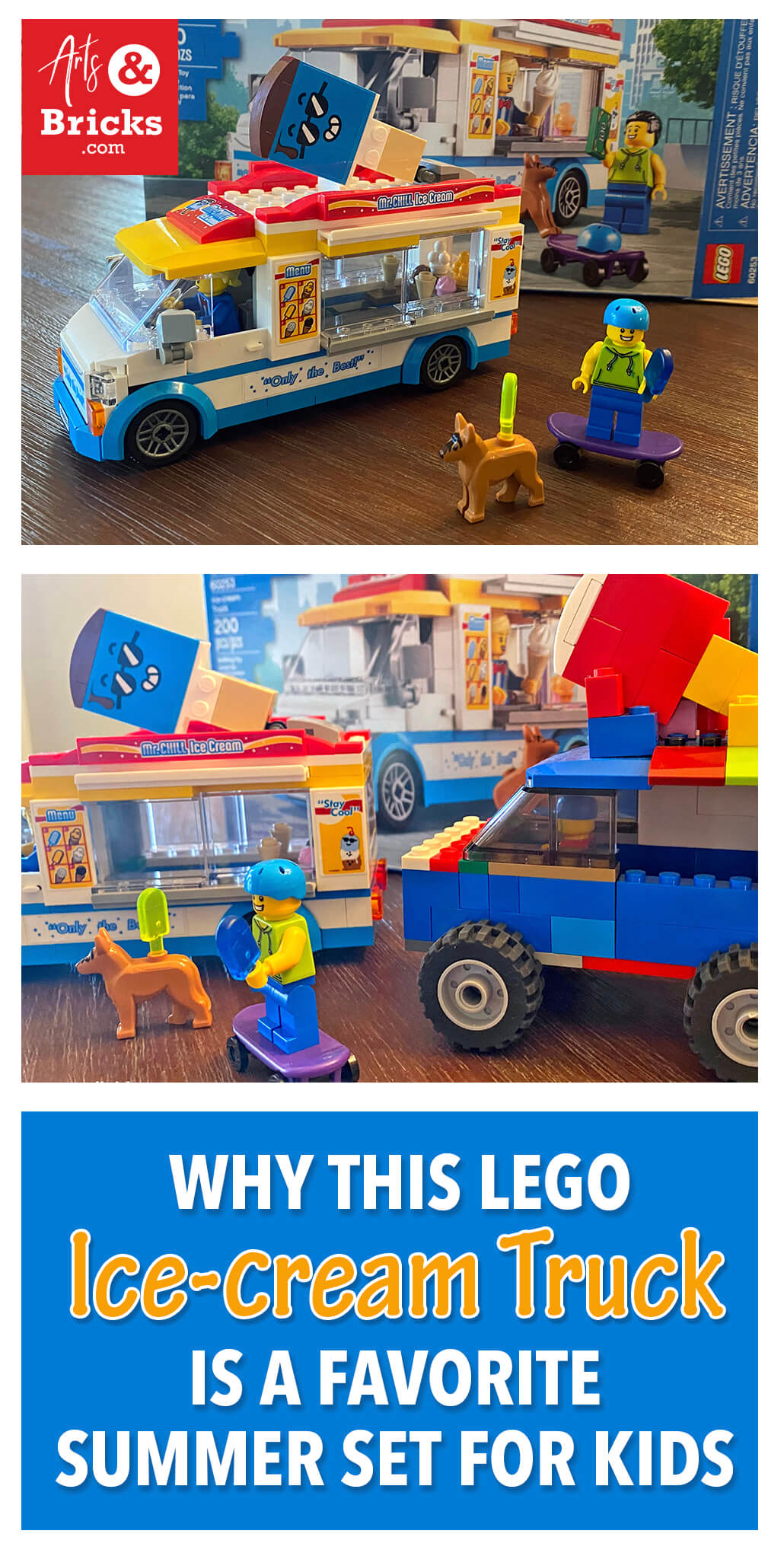 ---
PS. This post is not sponsored. We're a LEGO brick-loving family who posts about our favorite builds. Some of the links in this post are affiliate links and if you go through them to make a purchase we will earn a commission. Keep in mind that we link to these companies and their products because of their quality and not because of the commission we receive from your purchases. The decision is yours, and whether or not you decide to buy something is completely up to you.