LEGO City Safari Off-roader vehicle set is a quick build, with 168 pieces and a recommended age of 5+, this building toy will likely take your elementary-age child under an hour to construct.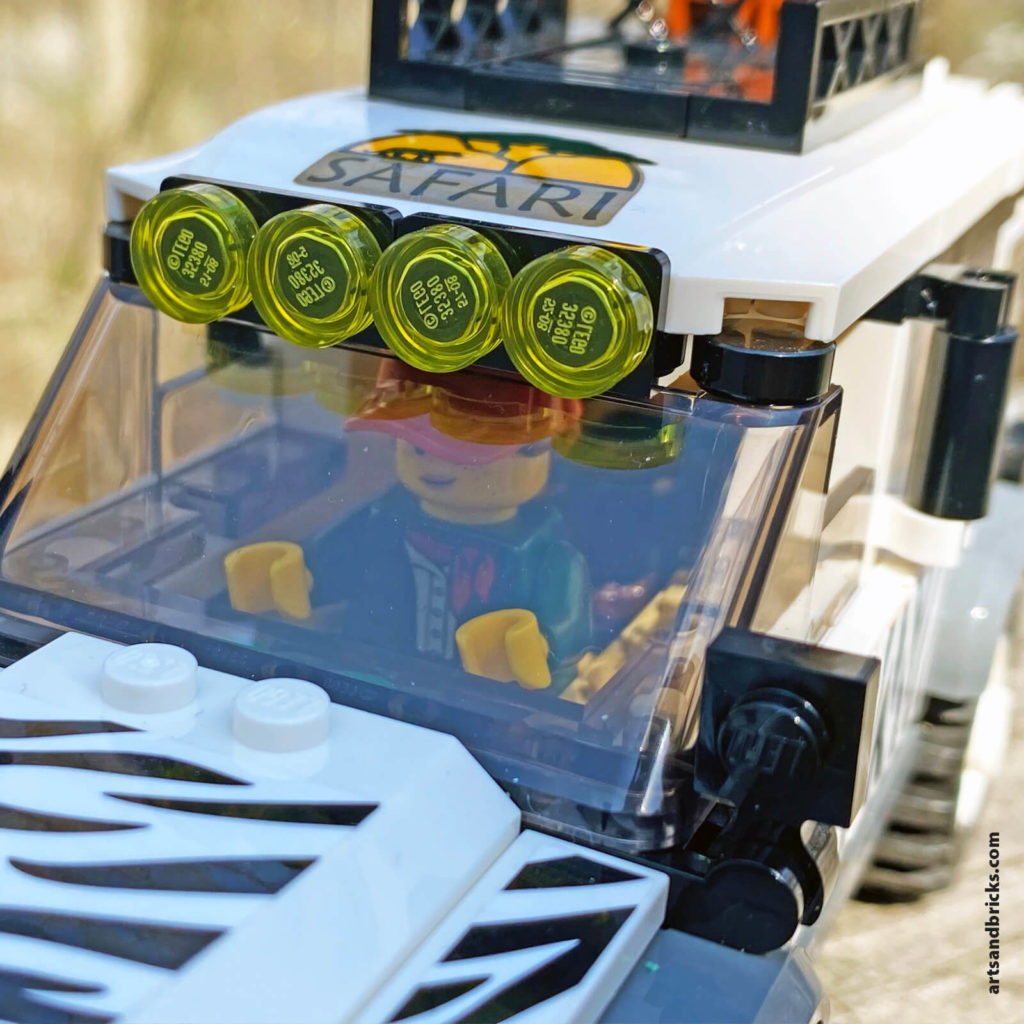 Favorite New LEGO Bricks
Even with only 168 LEGO bricks, this set boasts a few notable bricks!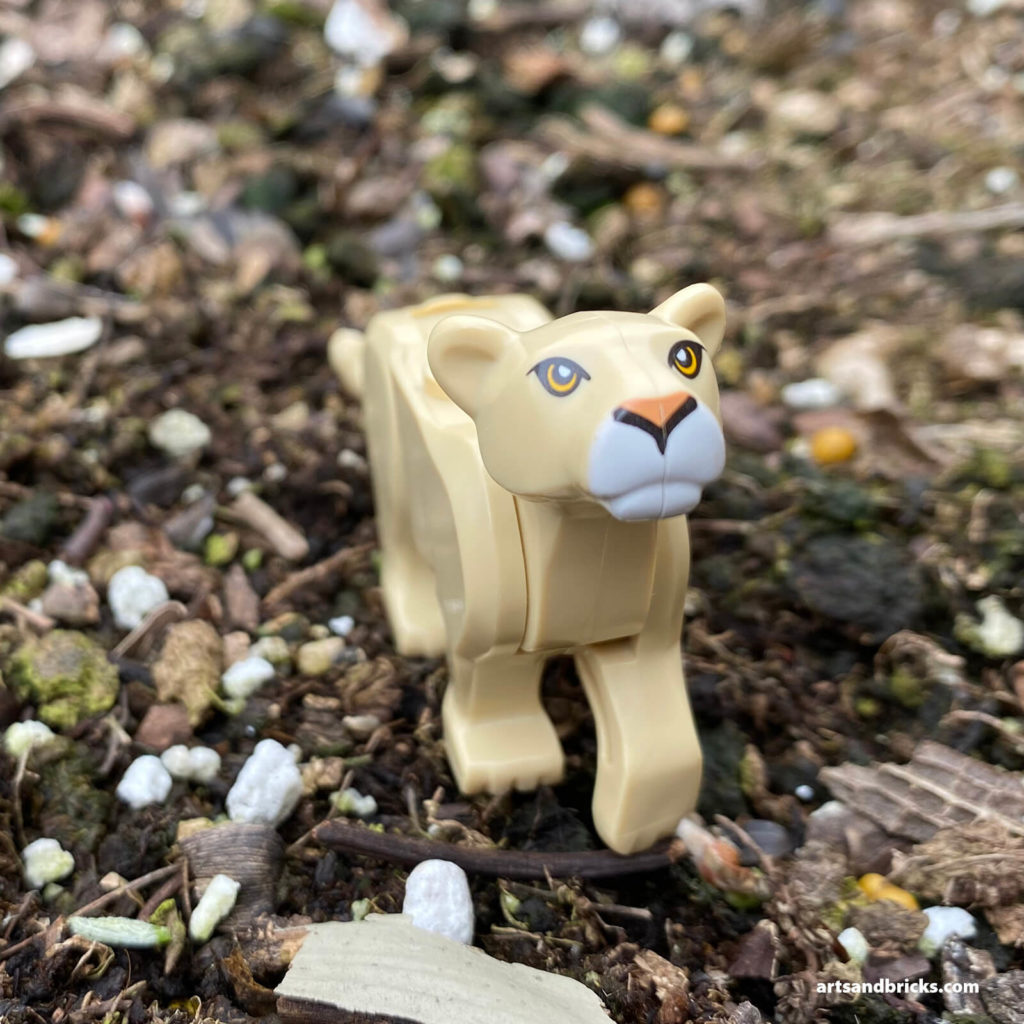 Lego Animals
The zebra-striped off-road vehicle is cool, but my kiddos are most pleased with the addition of the lioness (brick 6287660) and parrot (brick 6178520) to his growing LEGO collection. The wild cat LIONESS is definitely the BIG WIN of this LEGO set. (Have you played with Google's 3D digital animals that you can project into your home, for FREE?)
Minifigure Tree Costume + Props
Two new explorer Minifigures with props including a camera, mug, and binoculars — all the necessities for a wild-animal safari photo shoot. The set includes a male and female Minifigure and each head has two printed face options.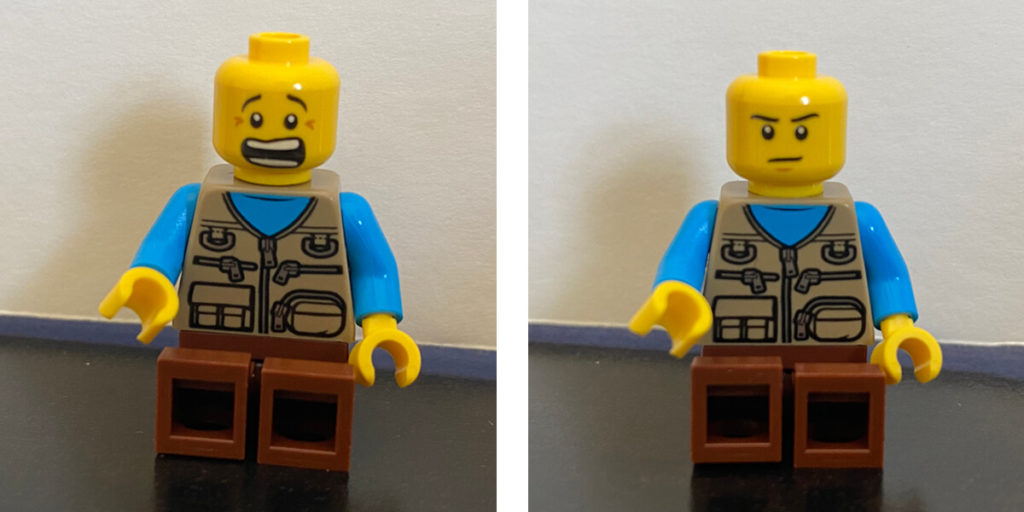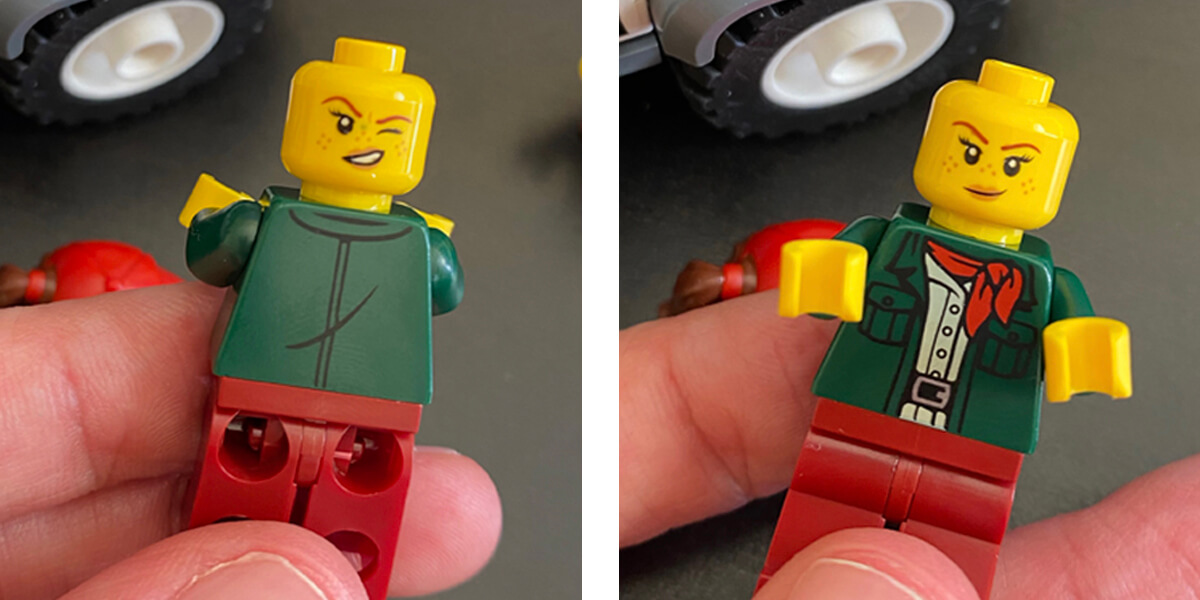 The tree costume (brick 6207142) is also a fun touch, perfect for sneaking up on unsuspecting animals in the wild (or for having parrots land on!)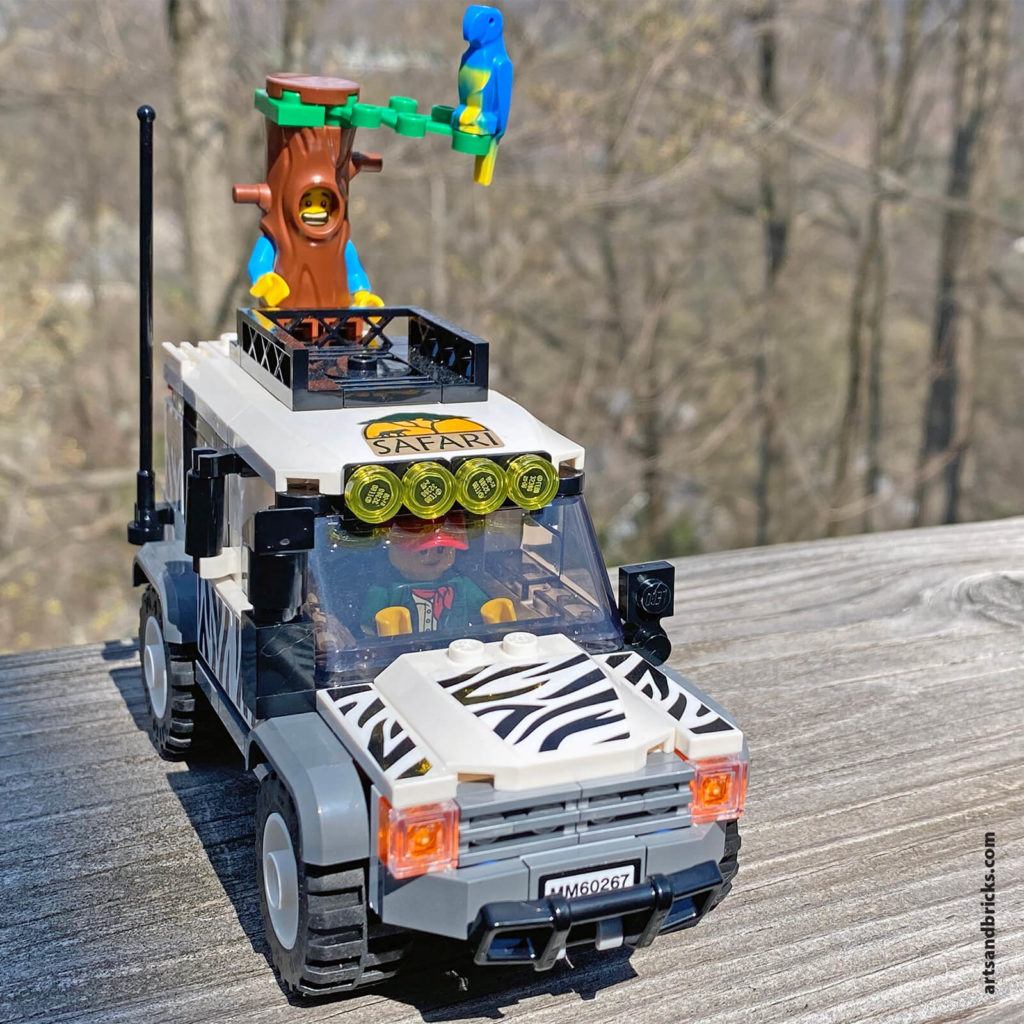 Creative Play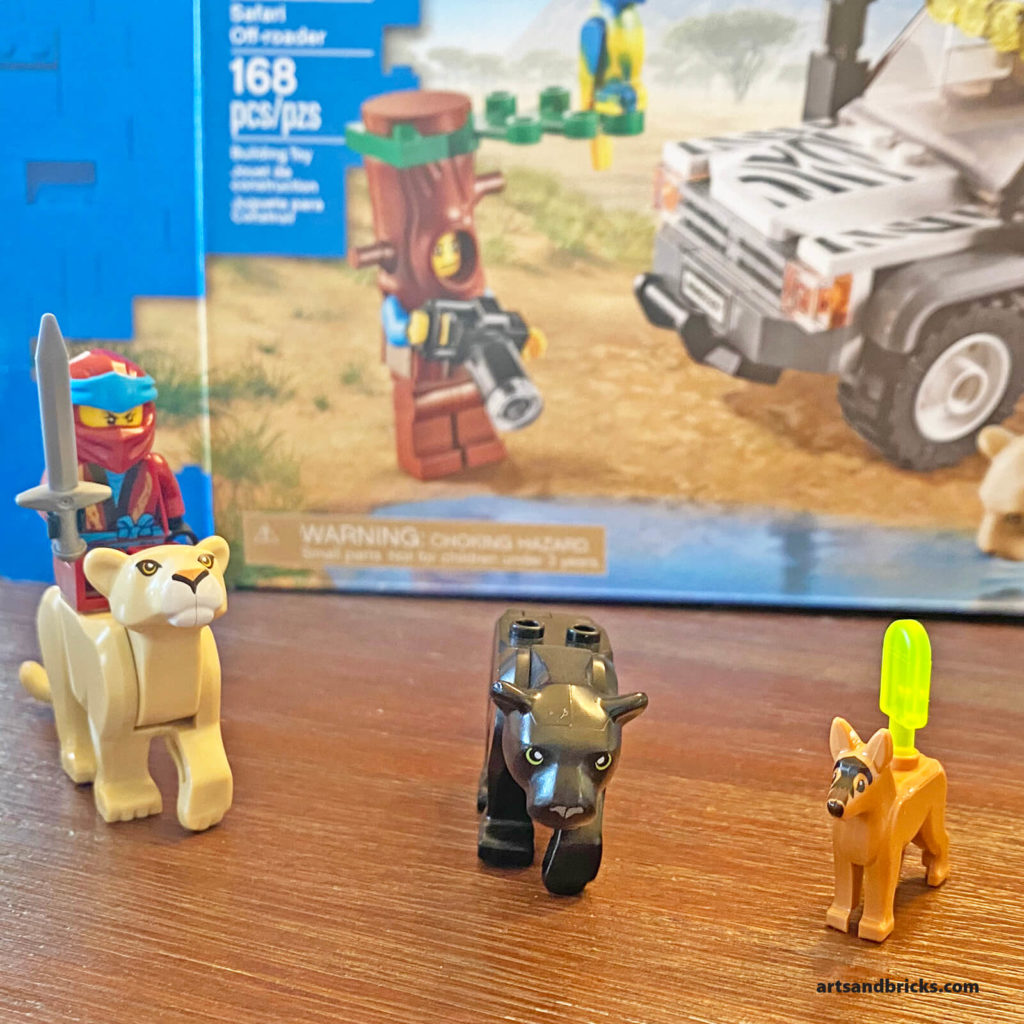 The beauty of this safari-themed LEGO set is that it encourages creative play.
Advertisement - Keep Scrolling
Immediately after my son built this set, the kids started thinking of the other animals that would be a good fit with this set. My son grabbed a LEGO dog and my daughter grabbed the LEGO black jaguar, and a plastic tiger. The other animals became part of the scene and were immediately incorporated into the story. Nya (the Ninjago Water Ninja) even joined the fun, as the lioness became her pet. Of course, in classic kid humor, the poor photographers had their butts bitten. Ouch!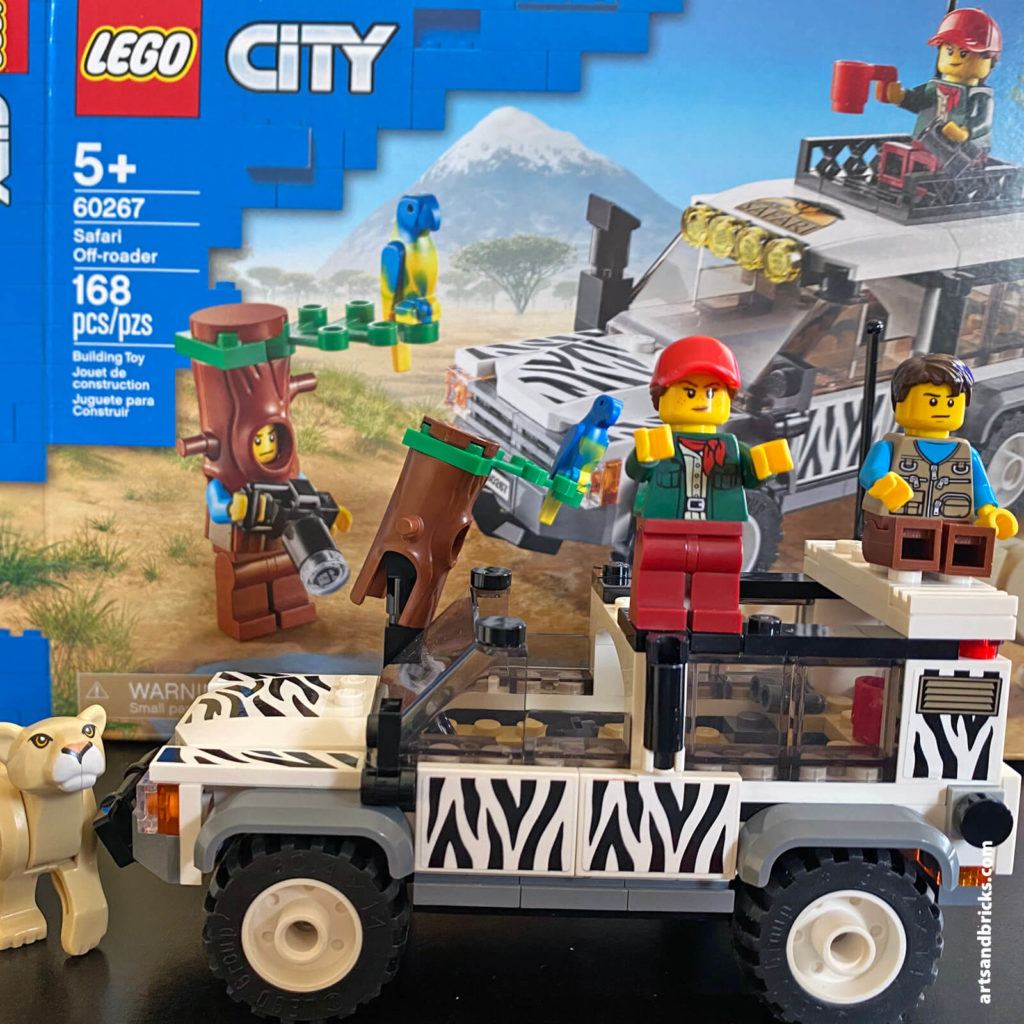 Critique
The kids do not have any complaints with this set, but they do wish that the doors of this off-road vehicle (perhaps a Jeep?) would open.
The doors are only decorative so to access the inside of the vehicle you need to take the roof off.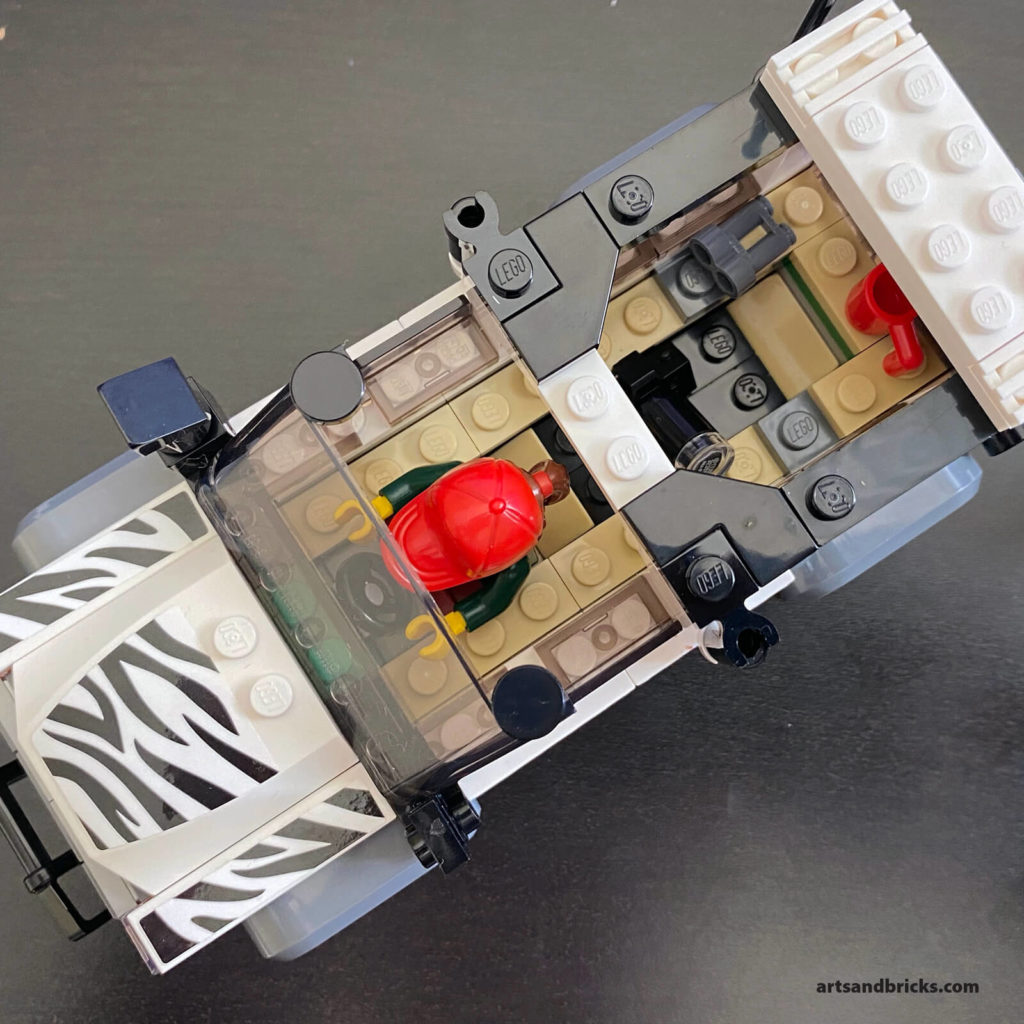 Final Thoughts
Overall, we're REALLY pleased with the Safari adventure off-road vehicle set, especially because the price is right!
As of Spring of 2021, this set which was released in 2020, costs only about $20 USD. It's a great addition to our growing LEGO collection.
LEGO Set Rating
Arts and Brick's gives the LEGO City Safari Off-roader, Set 60267 a 5-Star "Excellent" Kid-Review.
Pin It – Save This LEGO Set Idea for Later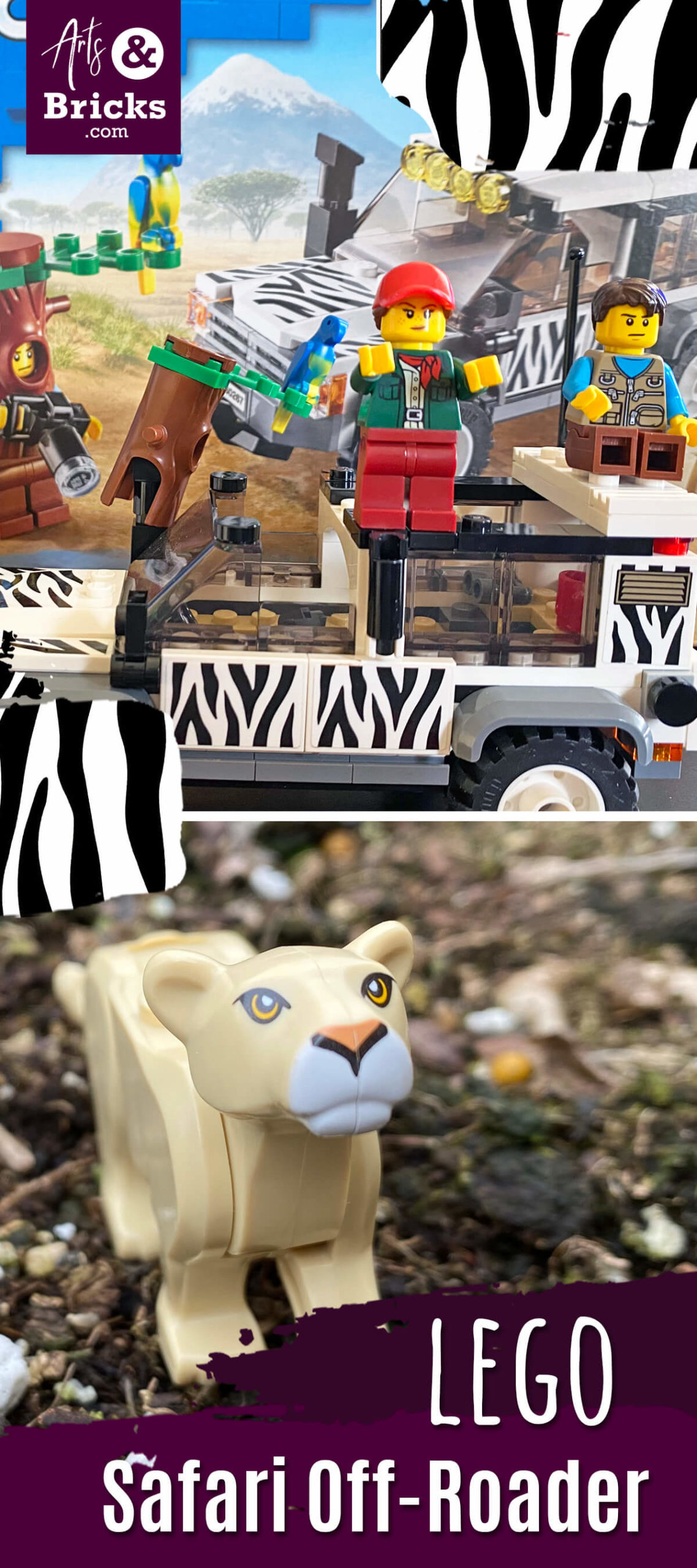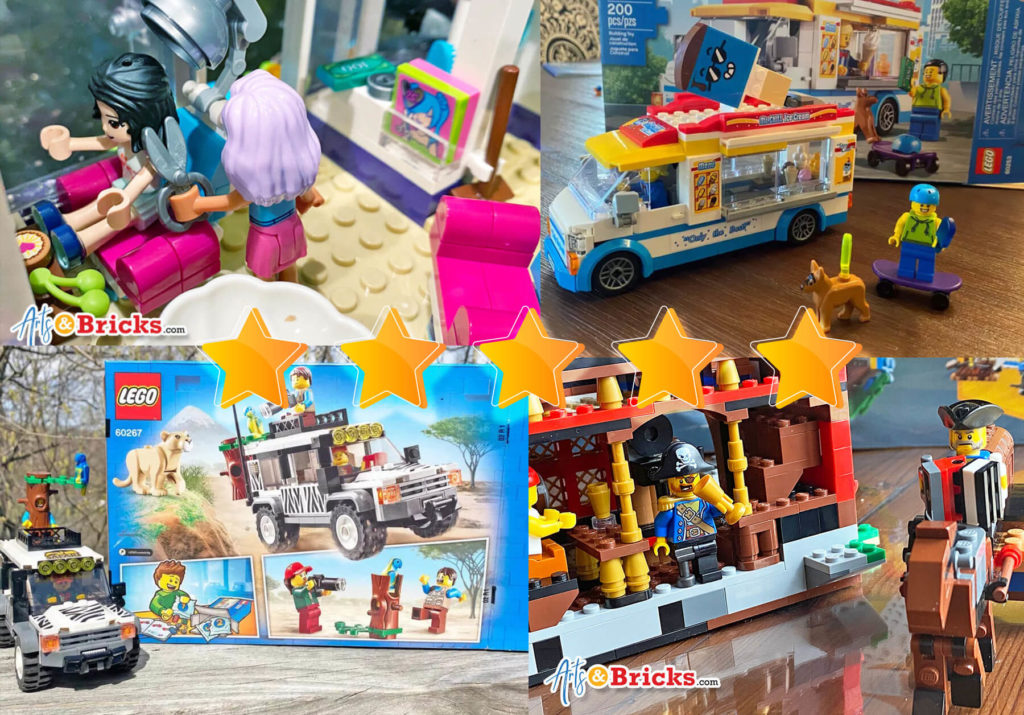 ---
PS. This post is not sponsored. We're a LEGO brick-loving family who posts about our favorite builds. Some of the links in this post are affiliate links and if you go through them to make a purchase we will earn a commission. Keep in mind that we link to these companies and their products because of their quality and not because of the commission we receive from your purchases. The decision is yours, and whether or not you decide to buy something is completely up to you.