LEGO Alternate Builds
A LEGO alternate build is a My Own Creation (MOC) design created with just the pieces contained in original LEGO sets.
In the LEGO world, when you hear the term "alternate build," this typically refers to an avid LEGO fan's (AFOL, TFOL, or KFOL) MOC and build-instructions that use only the pieces purchased in a particular LEGO set.
Technically, Creator 3-in-1 LEGO sets include alternate builds as each of the Creator LEGO sets provide three unique build instructions. Many 3-in-1 Creator Sets even have additional build instructions, above and beyond the three printed manuals, accessible on the LEGO.com website.
Our LEGO BOOST provides alternative build options accomplished by pairing the LEGO BOOST with other sets, such as the Boost + Ninjago Dragon and BOOST + LEGO City Arctic Scout, Set 60194.
Why are LEGO alternate builds so great?
Advertisement - Keep Scrolling
As a parent, I love that alternate builds extend the life of each LEGO set. We have the option to look for LEGO alternate build videos, LEGO alternate build PDFs, and LEGO alternate-build images that can inspire and guide my kids on how to create other designs with the bricks they already own.
I realize this is challenging for parents of younger children because it means you have to keep LEGO set bricks separate from the unsorted mayhem of your full LEGO collection.
My suggestion and Tip for Parents
Finding and building alternate builds for your new LEGO sets is worth the effort of keeping your new set's bricks separate from your larger LEGO collection.
Parent Tip: I've found that if I search and already have printed, bookmarked, or downloaded the alternative builds for a new set before I give the new set to my children, that we're more likely to save the pieces. In our home, a picture is worth a thousand words! Sharing a vision of what else is possible is a motivating factor to not disassemble and mix the new set's parts with the rest of our LEGO collection.
Make an Alternative Build MOC
Challenging your child to design an alternate build is a neat project. At age eight, my son has just started doing this with his new sets. He's not ready to start documenting his process in sharable build instructions yet, but he's quite proud of his creations!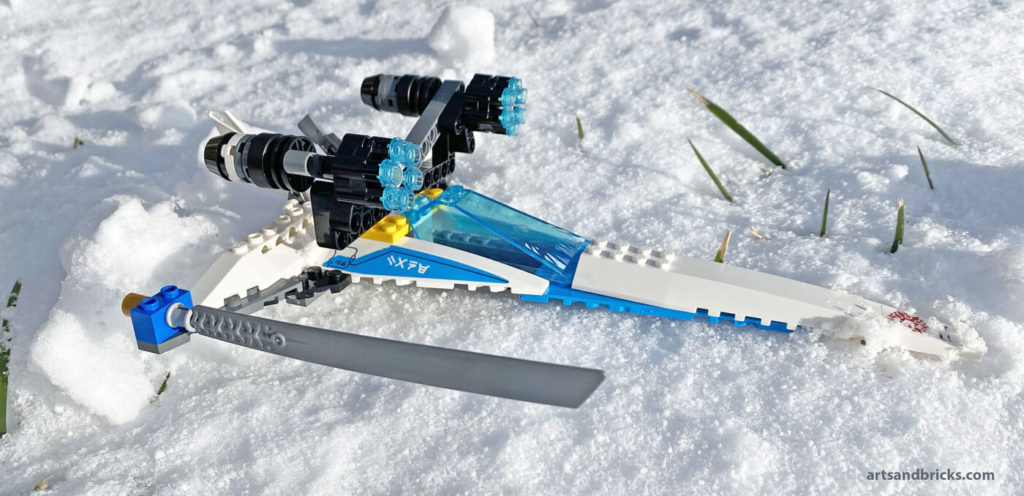 Alternative MOCs Make Great Personalized Decals and Clings
Here at Arts and Bricks, we turn your child's brick-built designs into personalized wall, window, or mirror decals! Prices start as low as $13.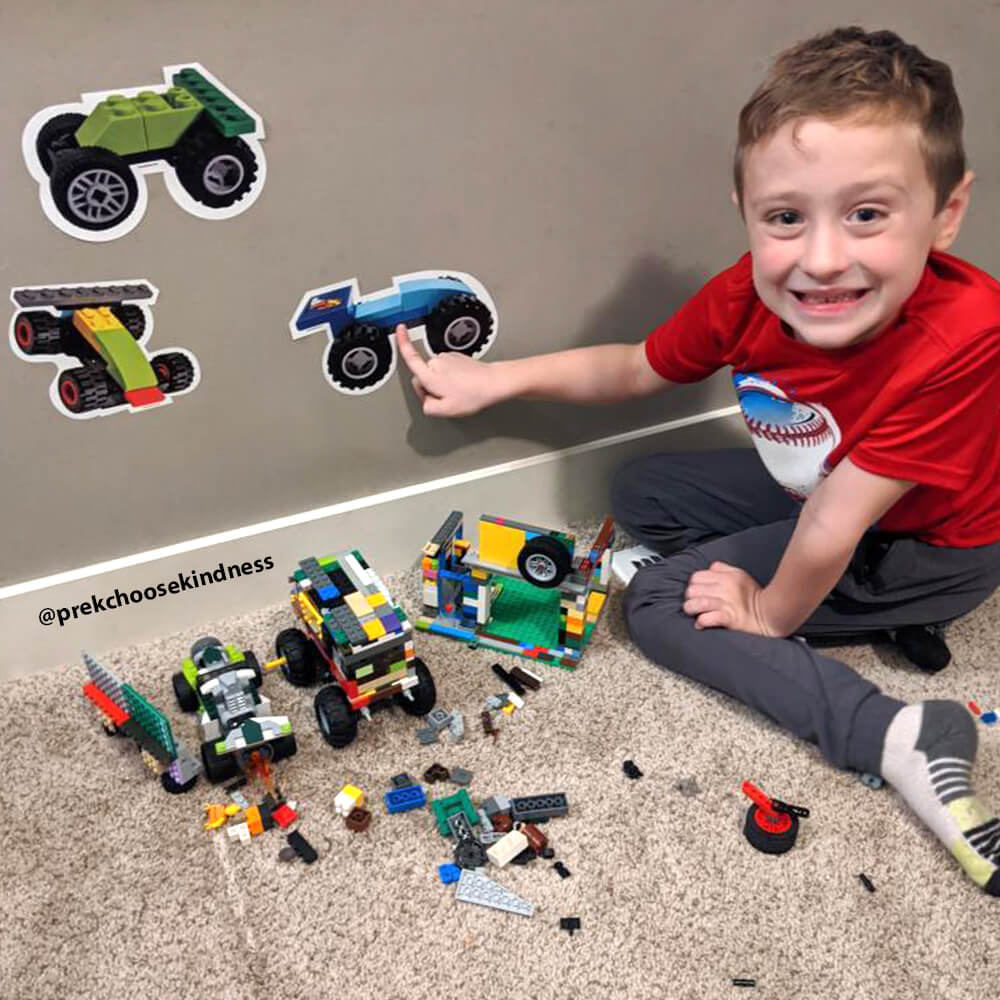 ---
---
PS. This post is not sponsored. We're a LEGO brick-loving family who posts about our favorite builds. Some of the links in this post are affiliate links and if you go through them to make a purchase we will earn a commission. Keep in mind that we link to these companies and their products because of their quality and not because of the commission we receive from your purchases. The decision is yours, and whether or not you decide to buy something is completely up to you.