LEGO Fans Supporting Local
There's nothing like having a local resale shop in your community for LEGO fans, both young and old, to enjoy.
Help support your local entrepreneurs by attending hosted events, planning themed birthday parties, sharing your independent LEGO resale store's social posts with friends, and of course, shopping and purchasing from local shops (both physically and online).
The following is a list of independent and franchised U.S. retail and toy stores that sell, buy and/or trade used LEGO bricks! We've also included a few LEGO-certified stores, too.
Unique brick-built idea for LEGO MOCs and more!
We bet you love LEGO bricks, or you wouldn't be on this page! Could your Lego-building space use an upgrade? Check out our online shop for personalized and ready-to-buy brick-built decor, including personalized brick-built name decals. If you're a shop owner, we have affiliate and resale opportunities available, too.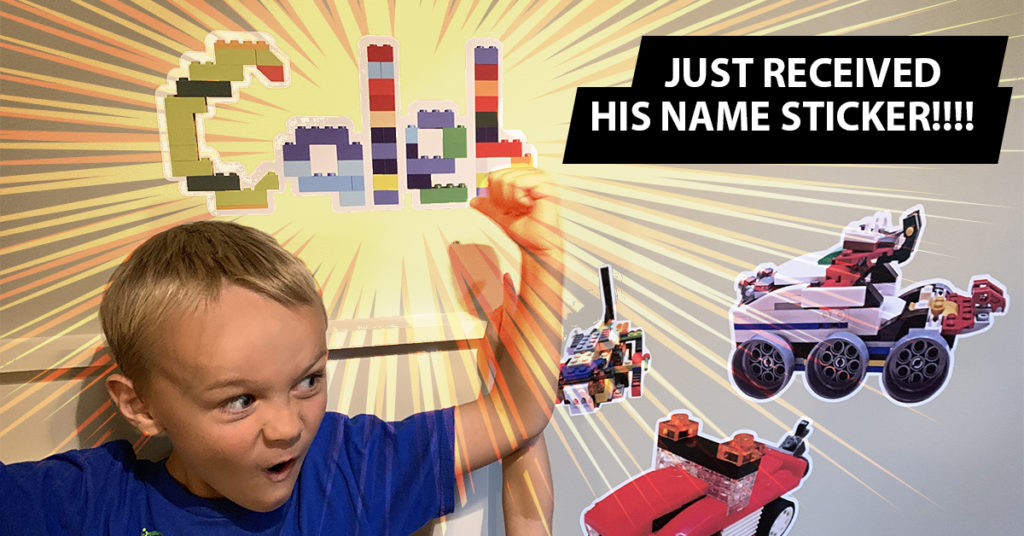 PHYSICAL LEGO RESALE STORES BY STATE
Find a used LEGO store near you. Explore our list of small independent and franchised LEGO shops. You may also enjoy this roundup of the Best LEGO gift ideas for kids and our popular post that answers how many LEGO bricks are in 10 pounds.
Alaska
Arizona
California
Colorado
Connecticut
Florida
Georgia

Idaho
Illinois
Indiana
Kansas
Kentucky
Maine
Maryland
Massachusetts
Michigan
Minnesota
Missouri
Montana
Advertisement - Keep Scrolling
Bricks & Minifigs (Billings)
Nebraska
New Hampshire
New Mexico
New York
Ohio
Oregon
Pennsylvania
Rhode Island
Tennessee
Texas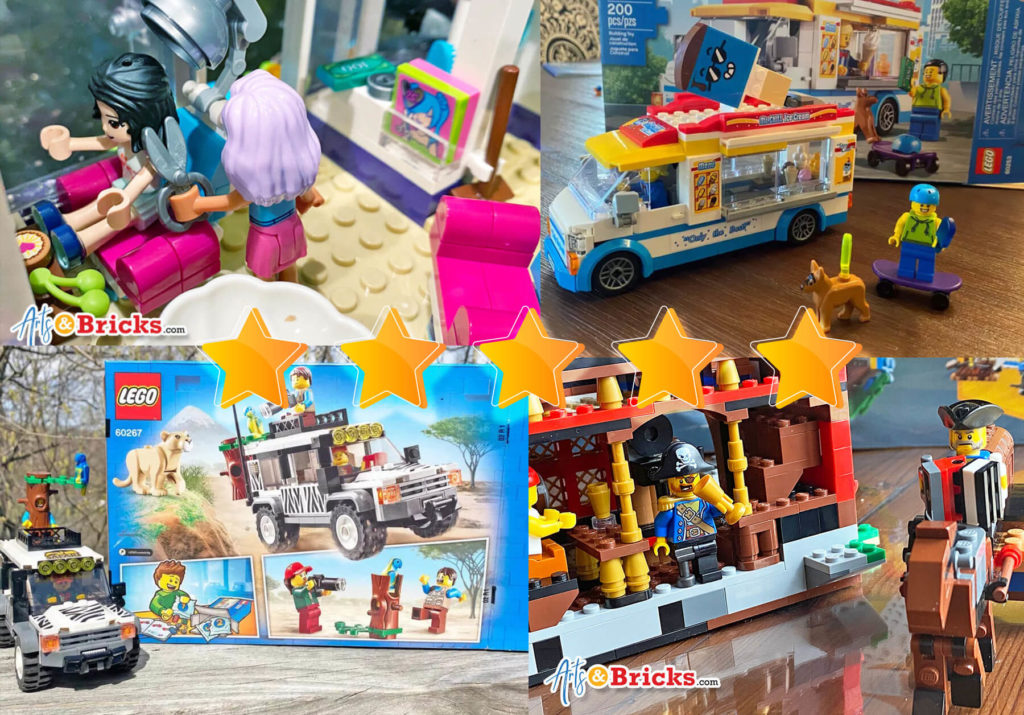 Utah
Virginia
Washington
Wisconsin
---
Help us build our list. Answer our question: Where can I buy used LEGOs?
---
Where is there a LEGO resale store or multiple LEGO retail stores near me?
Everyone loves LEGO! There are LEGO resale stores in almost every state. Explore our list to locate a LEGO resale closest to your home.
Is there a used LEGO store near me?
We hope so! Our "USED LEGO" store directory shares a comprehensive US list of independent LEGO resale stores and franchised BUY, SELL, TRADE & PLAY stores.
What is Bricks and Minifigs? Why are so many stores called Bricks & Minifigs?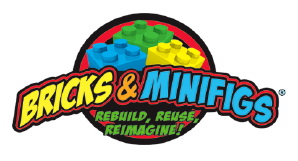 Bricks & Minifigs is a LEGO resale franchise based in the United States and Canada. All Bricks & Minifigs franchises are locally owned and specialize in new and used LEGO items.
Most notably, the stores stock rare and retired sets and include bulk bricks for customers to sort through, as well as host birthday parties, and events, and provide online shopping.
Save for Later – Pin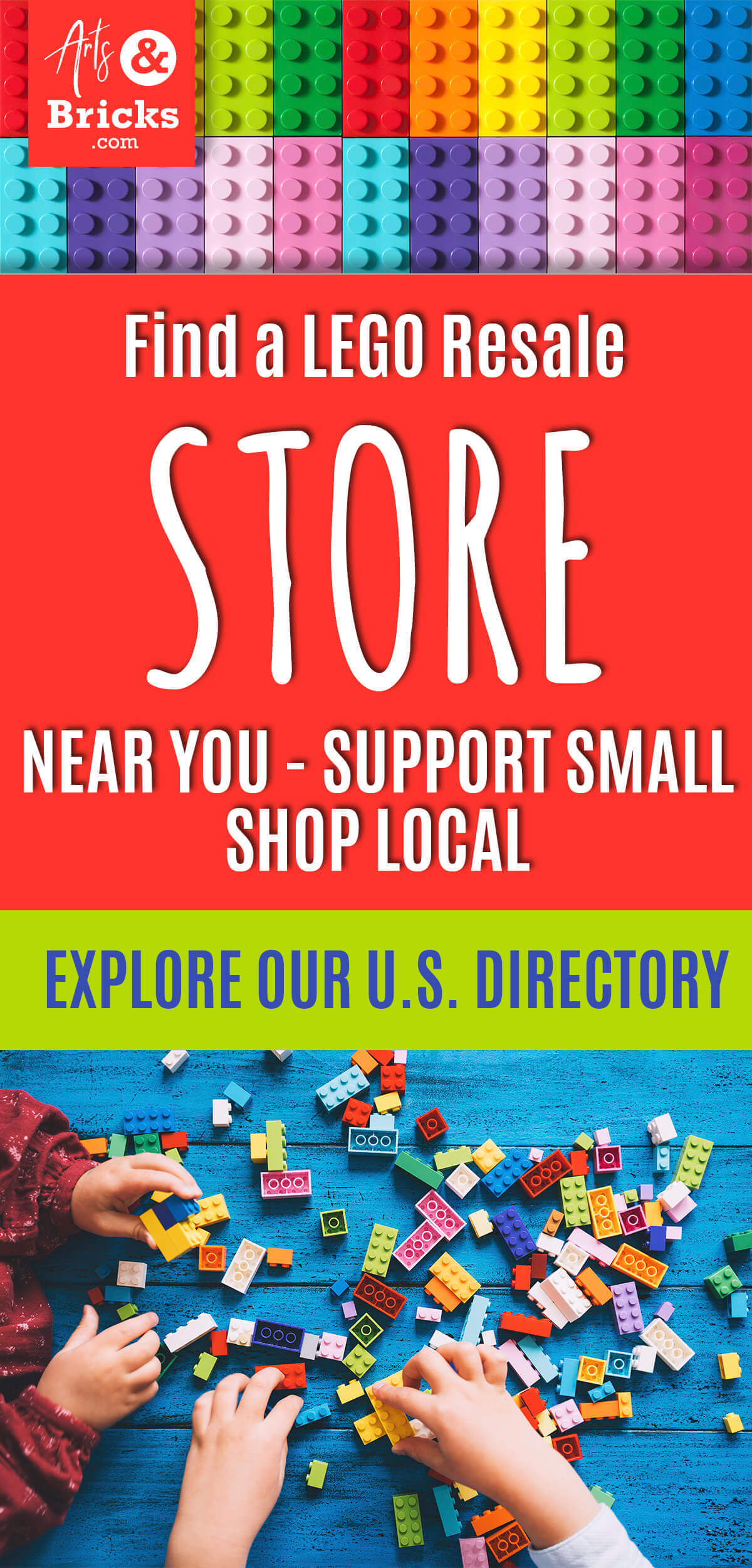 ---
PS. This post is not sponsored. We're a LEGO brick-loving family who posts about our favorite builds. Some of the links in this post are affiliate links and if you go through them to make a purchase we will earn a commission. Keep in mind that we link to these companies and their products because of their quality and not because of the commission we receive from your purchases. The decision is yours, and whether or not you decide to buy something is completely up to you.