Looking for the best ideas for how to build LEGO for Halloween? We've got you covered! Created a favorite? Don't forget, you can turn it into a wall sticker keepsake so you can decorate with it for years to come!
Pumpkins, and Bats, and Ghosts, Oh My!
How to Build a Simple LEGO Pumpkin
This Halloween we set out to build a simple pumpkin and succeeded. Designed with only seven LEGO bricks, this cute fall pumpkin is the perfect build for that "fresh-picked out of the patch" look.
DIY LEGO Pumpkin
How to Build a LEGO Bat
While more complex than our pumpkin or ghost design, we hope that our bat design helps inspire you! You can find instructions on how to build it here: Build a Bat from LEGO bricks
How to Build a LEGO Ghost
This simple ghost above reminds us of Pac-Man…our favorite parts are the bumpy bottom pieces.
A bit more Casper the Ghost style, this LEGO Ghost features friendly goggly eyes and a wispy tail.
Learn How to Build a Colorful Lego Pumpkin Jack O' Lantern
Get inspired. Find tips and instructions for how to build your own Colorful Lego Jack O' Lantern.
Decorate for Halloween with a Ghost, Bat and Pumpkin built with LEGO Bricks
Purchase our Brick-Built Halloween Wall Sticker Set – 5 reusable decals.
LEGO Seasonal Brick Sets
LEGO brings out seasonal brick sets each year, and it appears that many years their seasonal sets include Halloween themed kits. Websites like Brickset.com do a great job of rounding-up past sets for purchase on sites like Ebay or Amazon.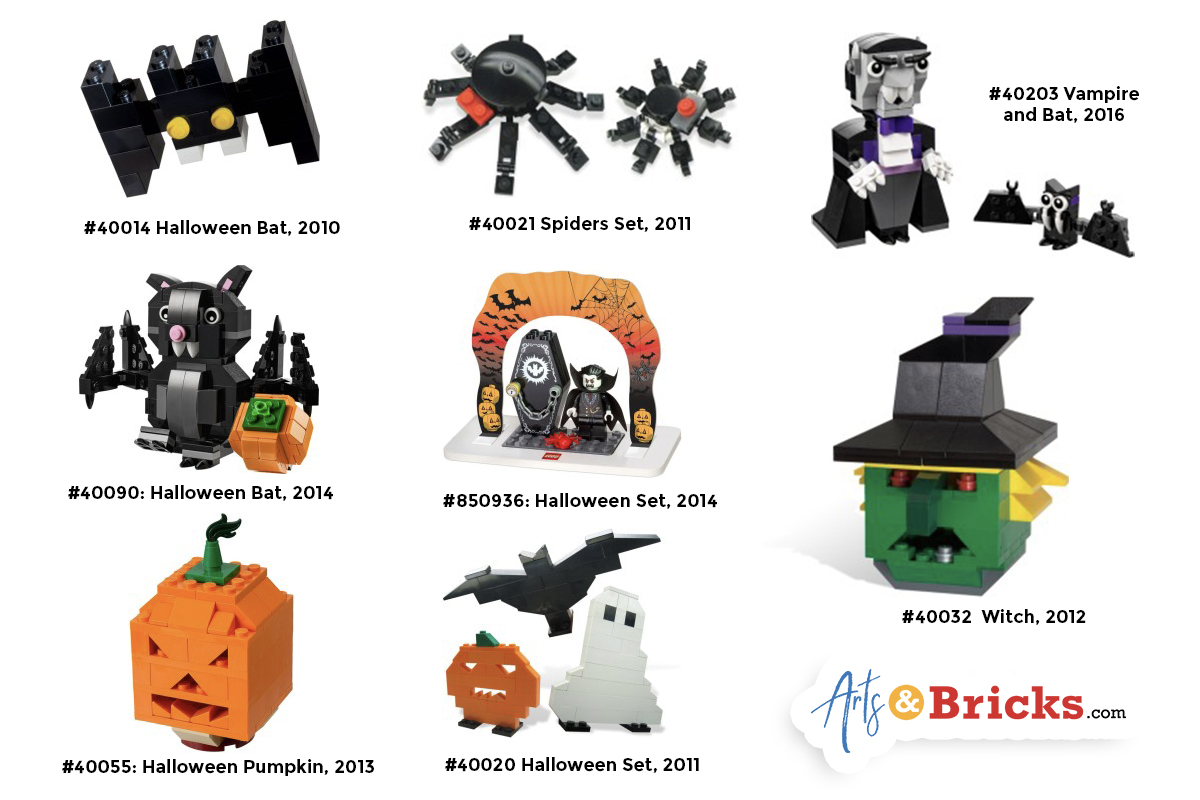 VIDEO: How to Build LEGO Halloween