Kids Lego Brick-themed Ghost Peek-A-Boooo Exploring Craft
In an attempt to make an autumn-inspired nature exploring craft that an elementary-aged boy would enjoy, we looked to Lego.
October is full of Halloween Lego building at our home; we build SO MANY Lego pumpkins, Lego bats, and Lego ghosts! With this in mind, it's not too surprising that we decided to use our Lego Ghost design as this craft's inspiration.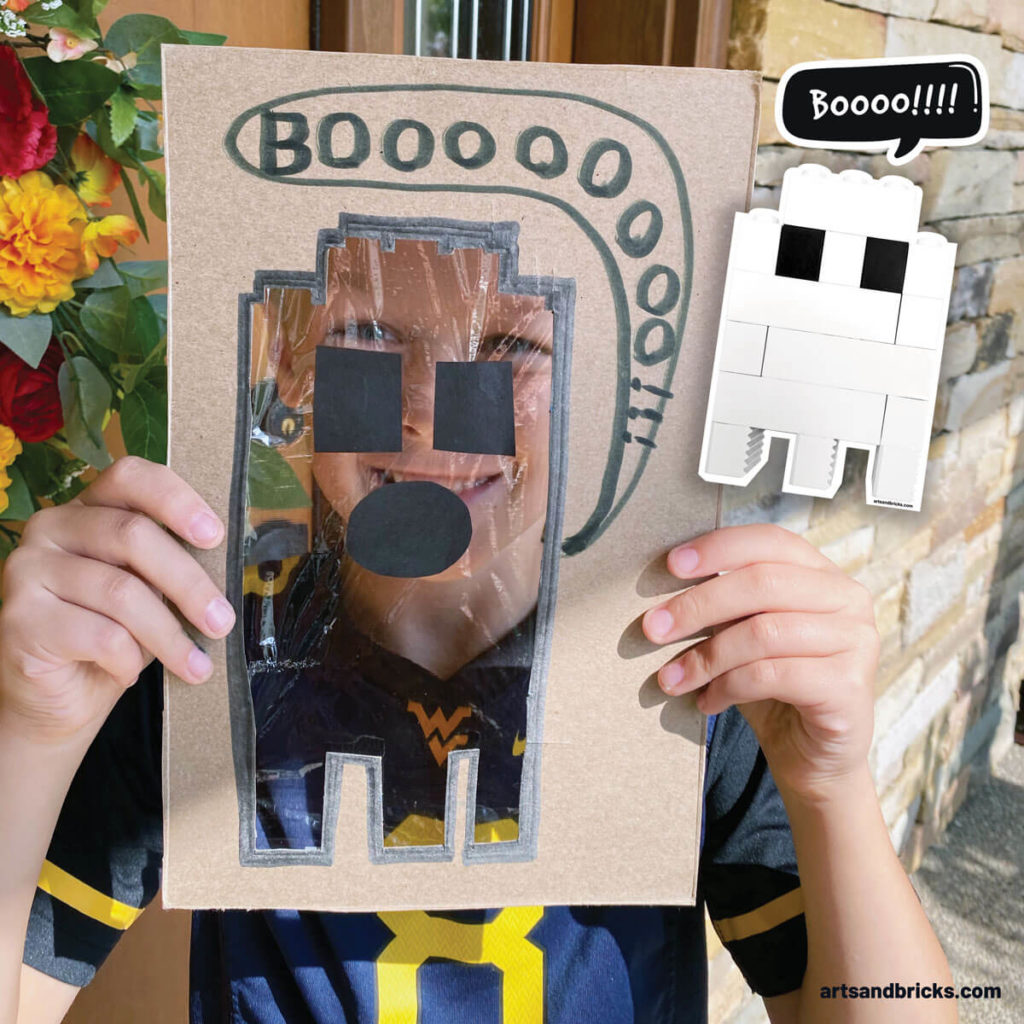 Peek-A-Boo Ghost – An Easy Fall Kids Craft
For this Halloween nature craft, we used recycled materials. Our cardboard is a thin cardboard panel cut from a cereal box! 📦
We wanted our ghost cutout to include a face, so we decided to tape plastic wrap to the back of the cardboard. This addition allowed us to tape construction paper cut eyes and mouth onto the ghost's face. The reflective quality of the plastic wrap added a really great spooky effect, too! 👻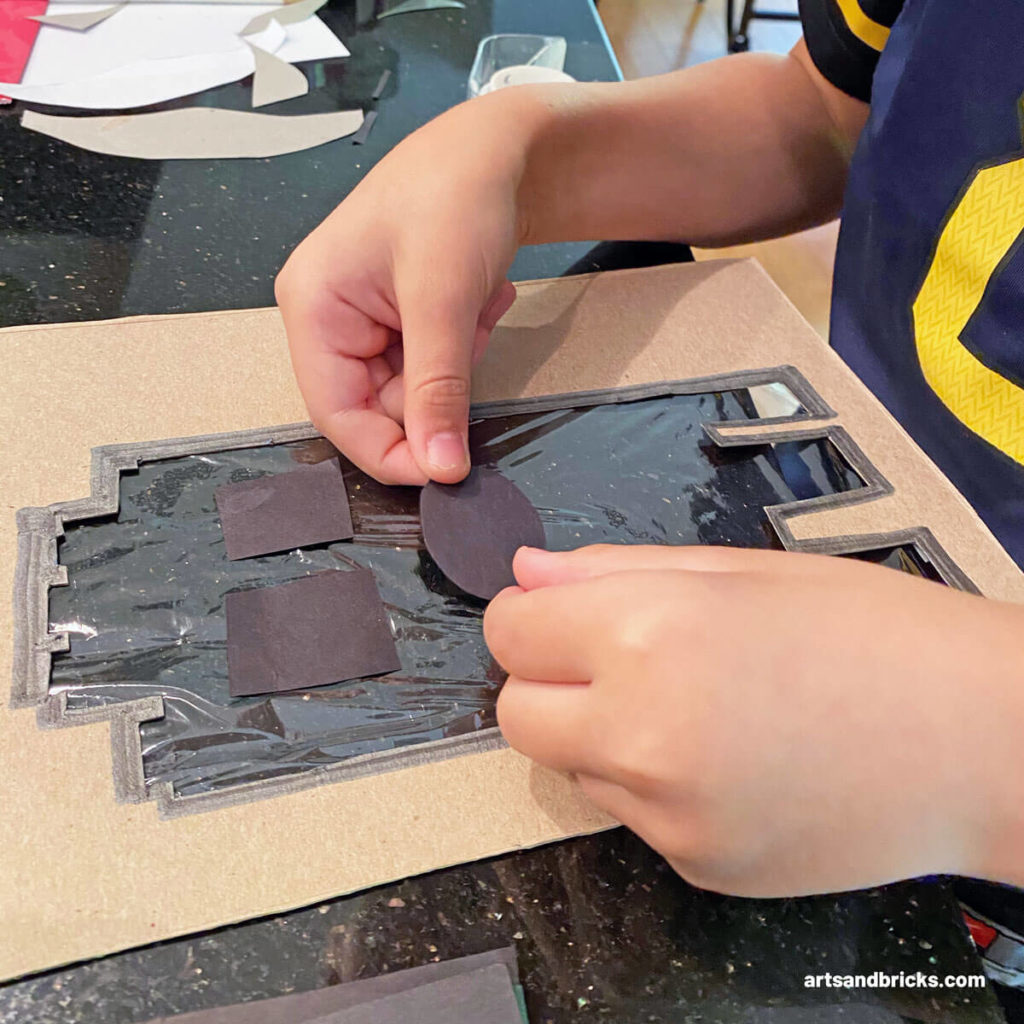 Don't forget to add the BOOOOOOO!
Advertisement - Keep Scrolling
No Peek-a-Boo ghost is complete without a spooky speech bubble!!!!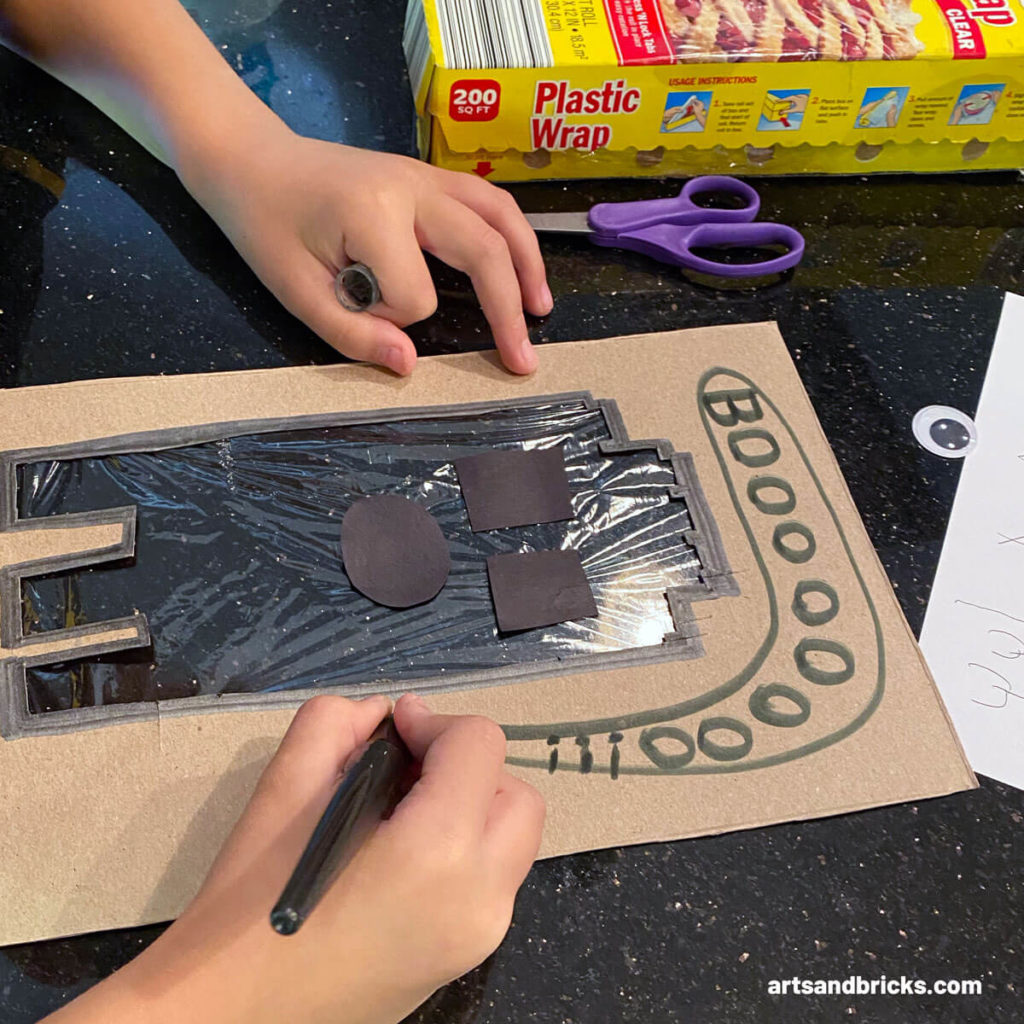 Get Out and Explore
Here's where this craft gets really fun. Take your spooky nature craft on a walk. Get outside and encourage your kid to find unique textures and colors that show through as the body of the ghost.
Take pictures. 📸 Make it a game. Have fun. (And if it's too cold or raining, you can, of course, make this craft and explore indoor textures, too!)
We loved capturing the textures of tree bark and green growing and fallen autumn leaves. We also explored man-made textures like car headlights, glass panes, and a bin full of markers.
Ghost Cut-Out Nature Craft – Tree Bark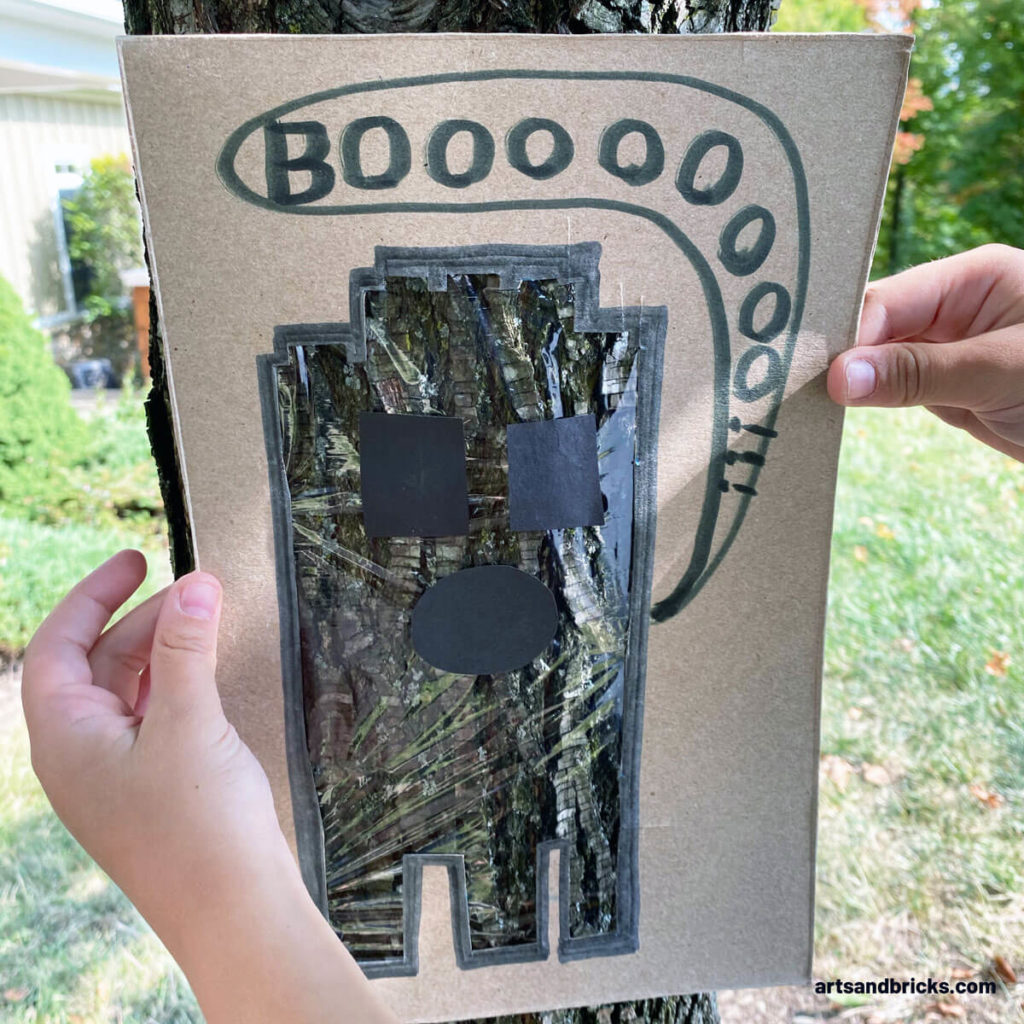 Ghost Nature Craft – Green Tree Leaves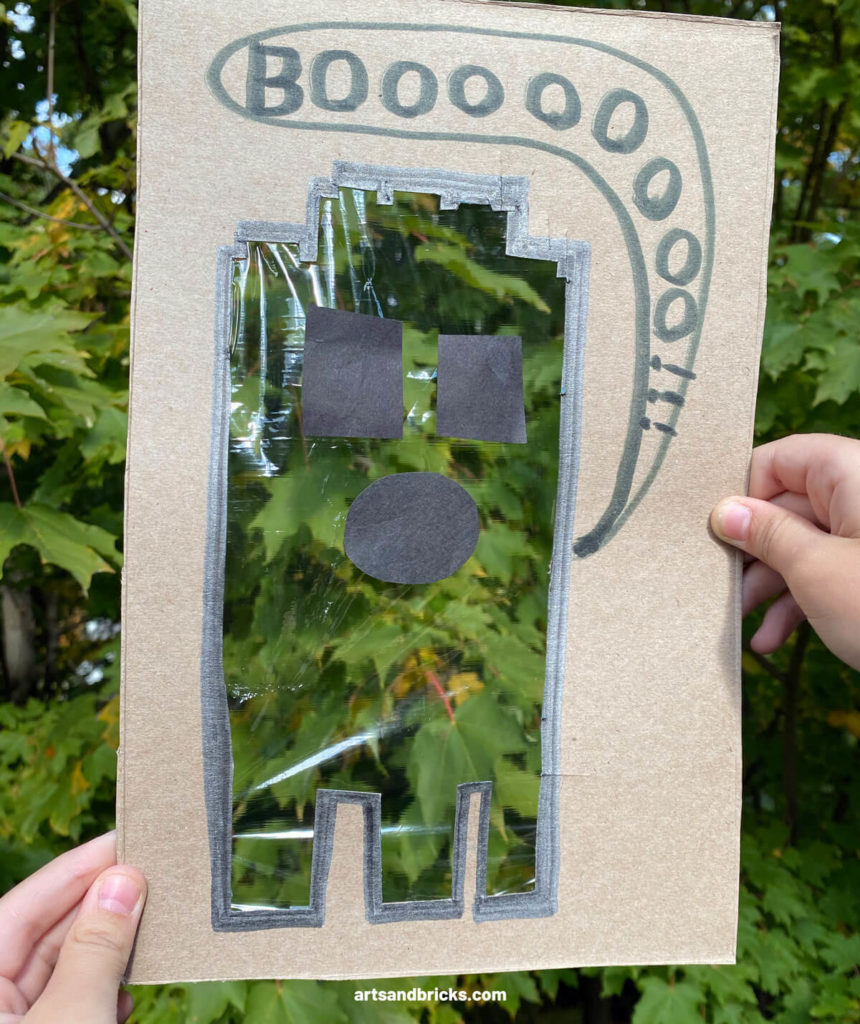 Peek-A-Boo Ghost Nature Craft – Autumn Leaves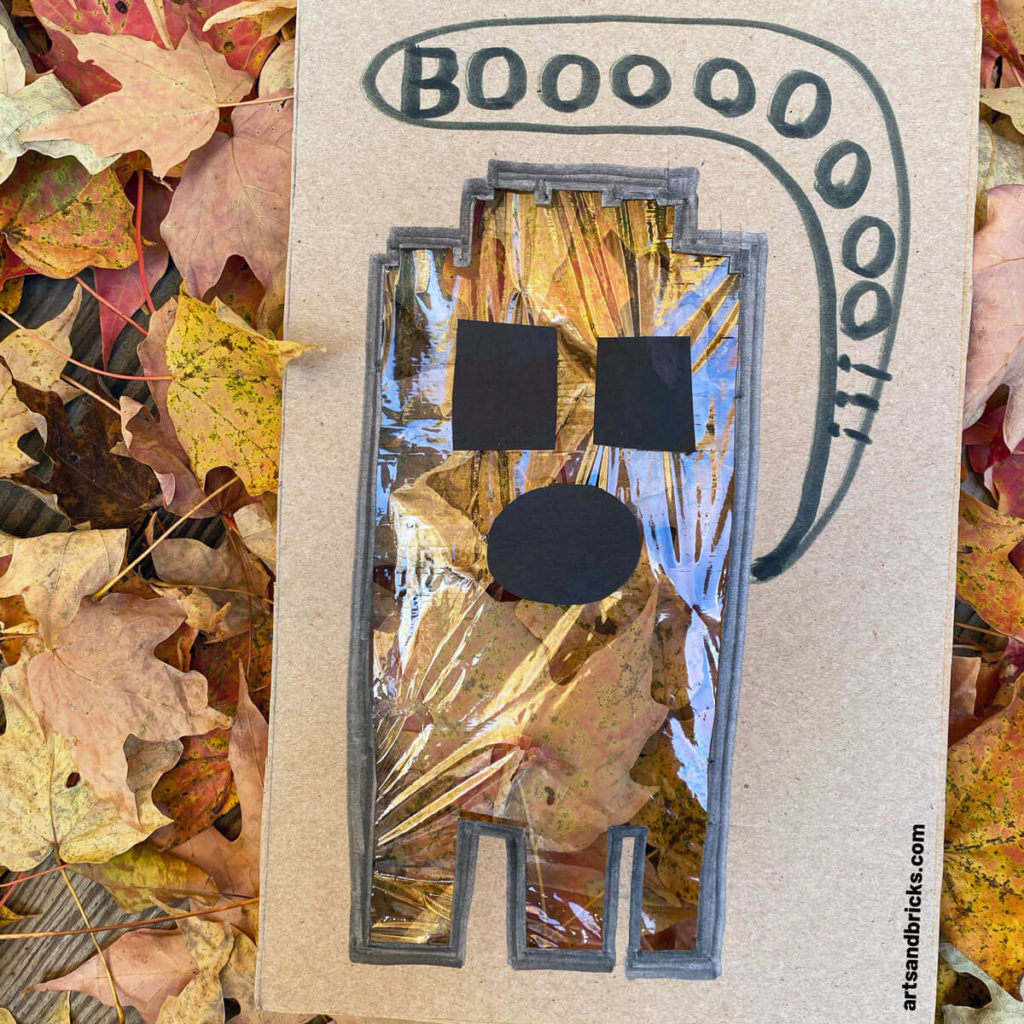 Ghost "Window" Craft – Car Headlight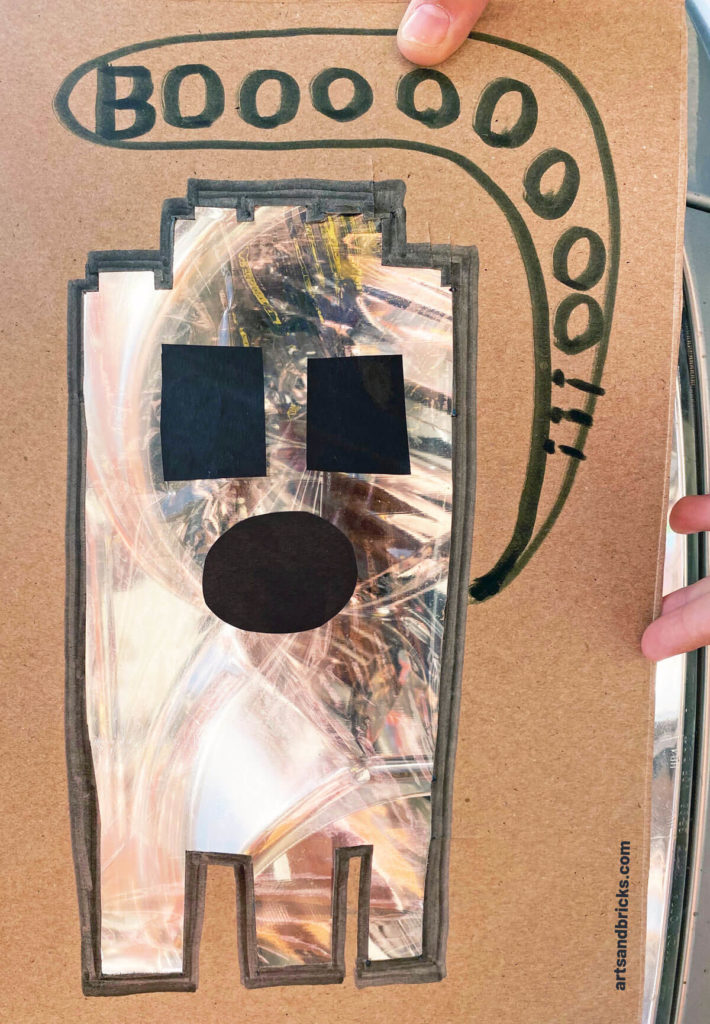 Ghost See-through Craft – Window Pane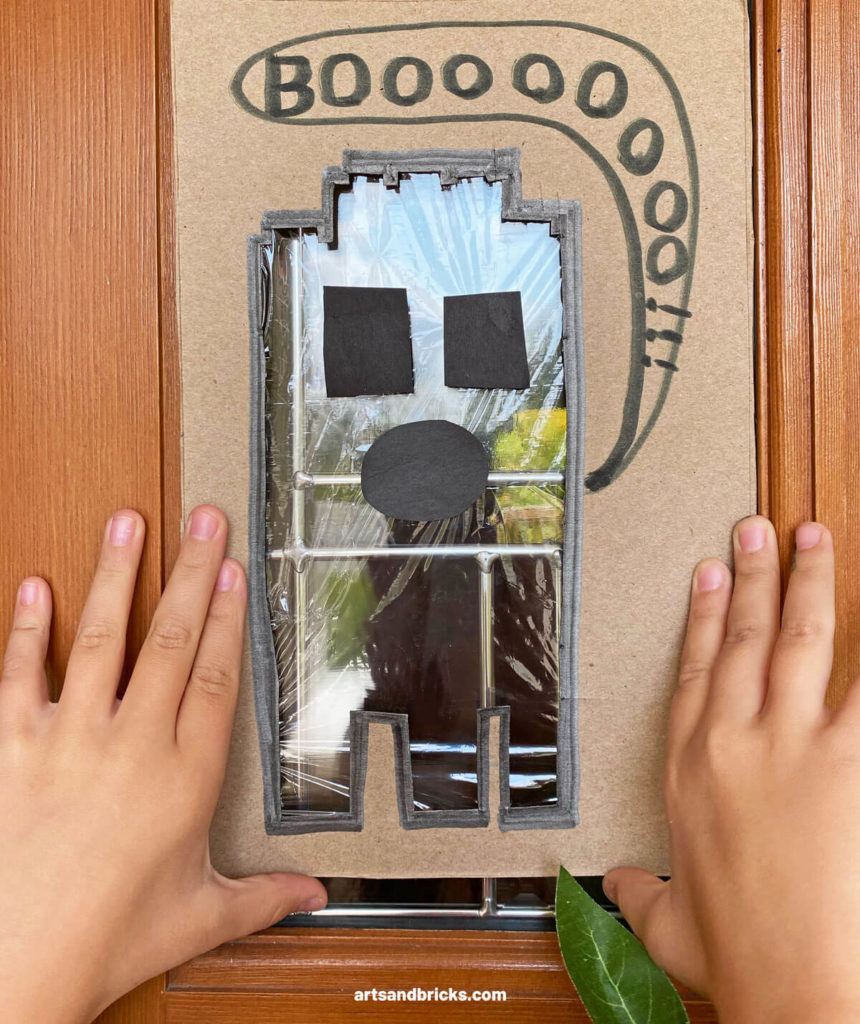 Ghost Peek-A-Boo See-Through Craft – Box of Markers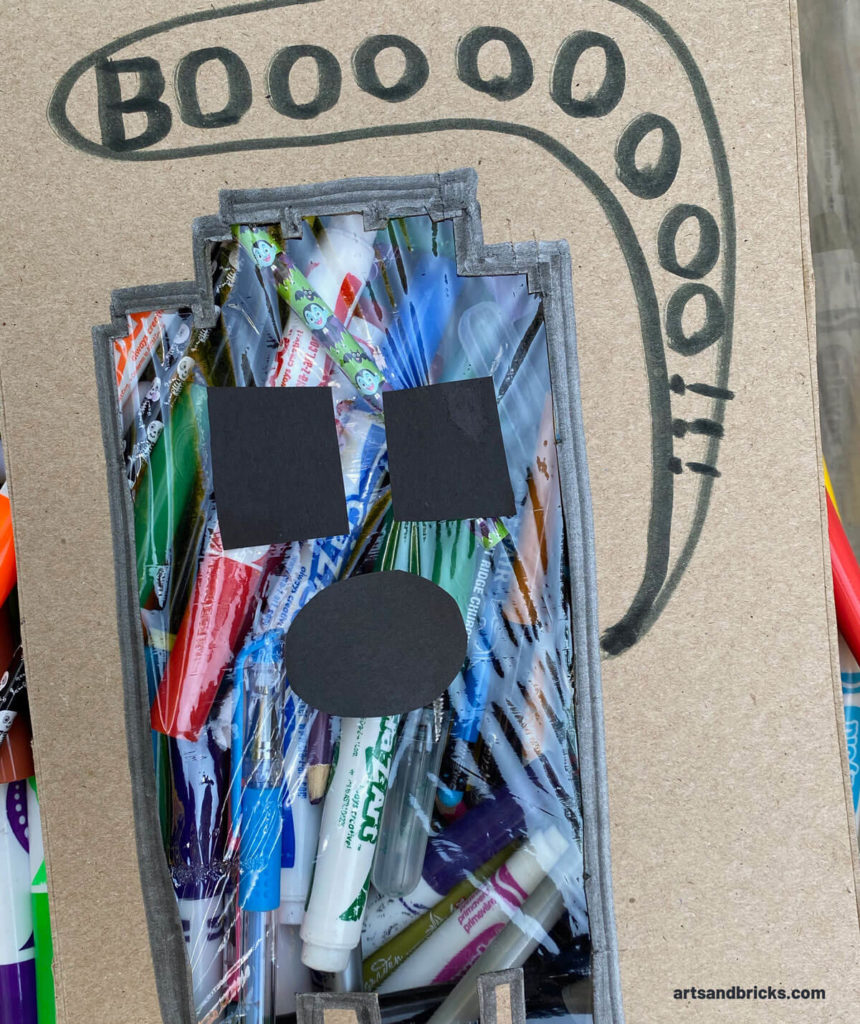 Artist in Training – Framing Compositions
As I watched my son walk around framing textures with his transparent ghost cut-out, it reminded me of a project from art school. To teach photography students The Rule of Thirds, our instructor had us trace a 3×3 grid onto sheets of plexiglass. We were instructed to take this grid with us when we went out on photoshoots to help us frame our shots. Pre-smartphones, this analog method of teaching the Rule of Thirds has always stuck with me! (And…I love that the grid now shows up on my iPhone camera screen.)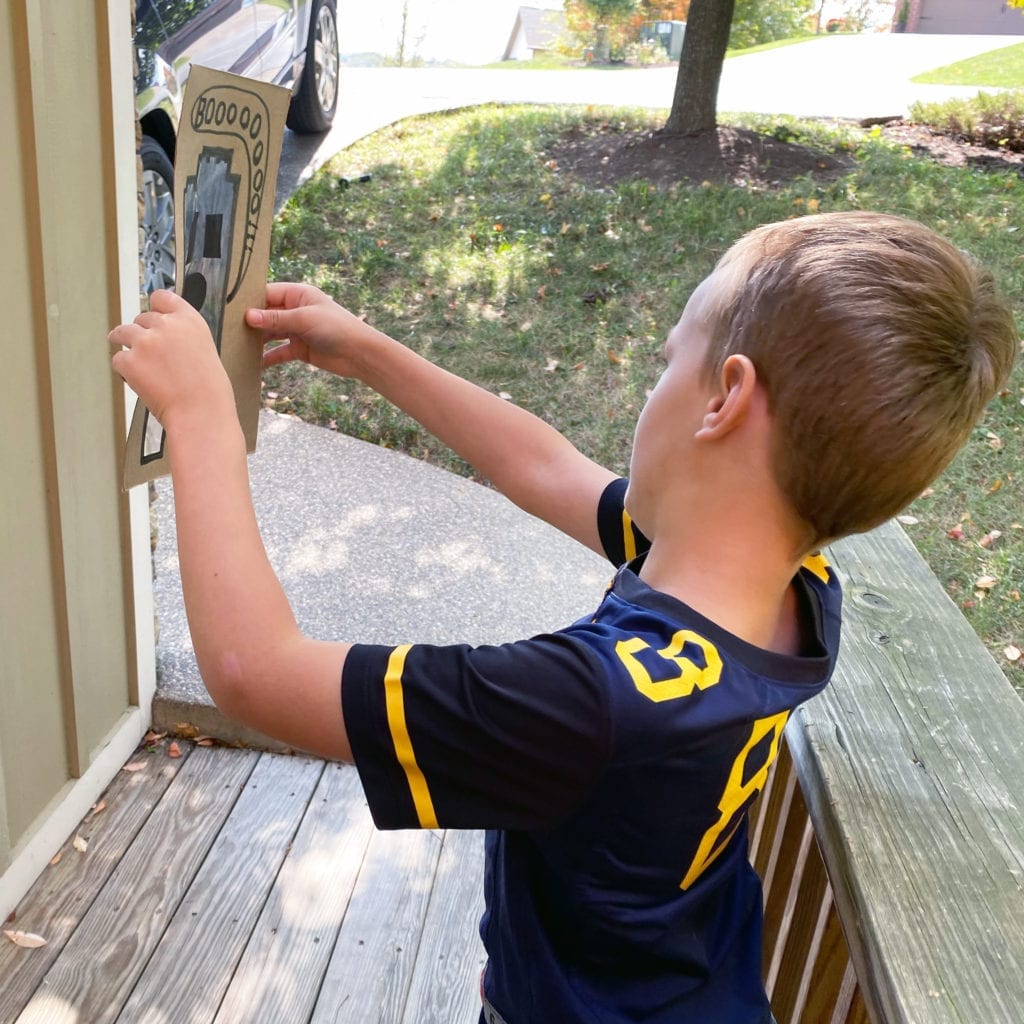 Happy Fall Y'all
We'd love to see your photos! Pin this project for later and don't forget to share your creations with us! We're @artsandbricks and #artsandbricks on social.