Here's a round-up of our favorite LEGO Back to School Supplies.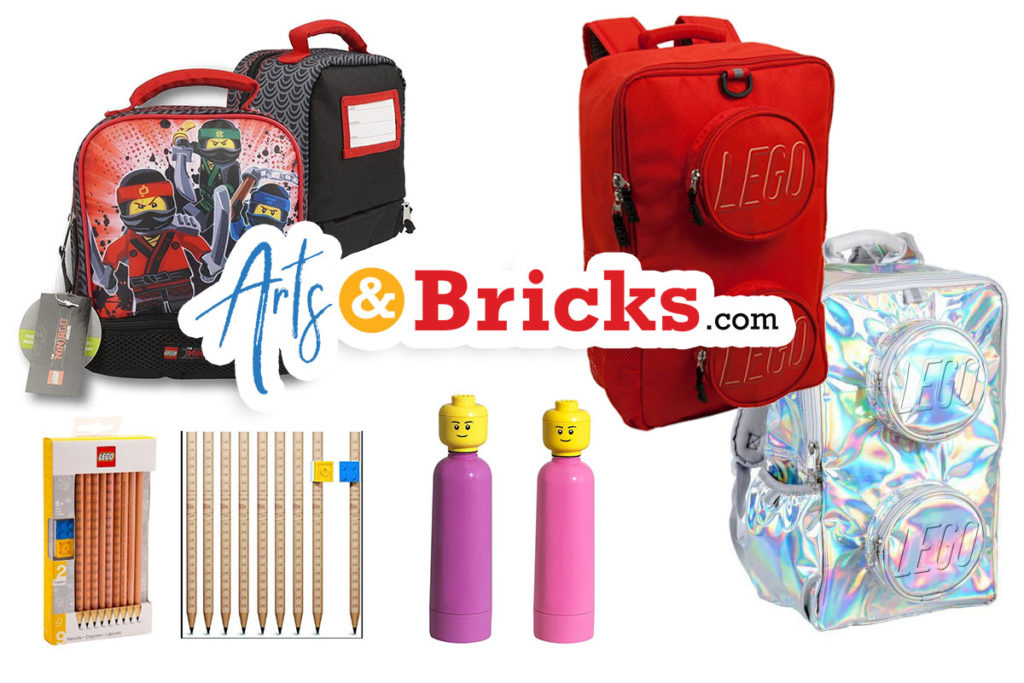 The Lego.com Store
By far, our favorite LEGO school necessity is the LEGO Brick Backpack. We have it in red and purchased it directly from LEGO.
It's very well made with thick fabric and strong zippers; ours is a year old and based on its current wear-and-tear it is going to last for several years to come!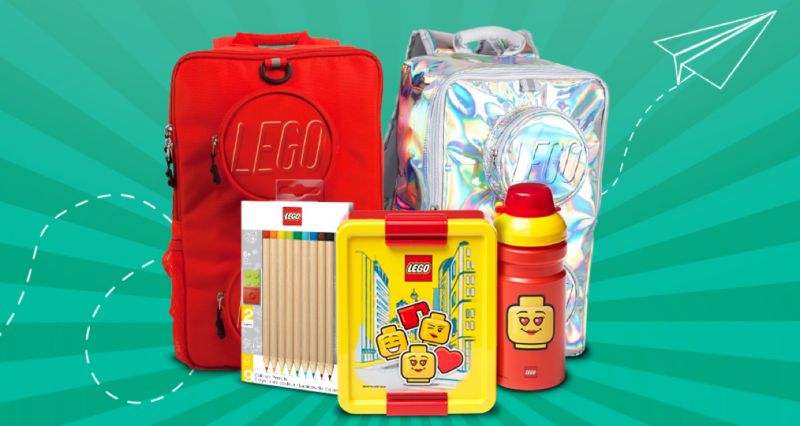 There's also a matching LEGO® Brick Lunch Bag; the lunch bags are single 1×1 bricks.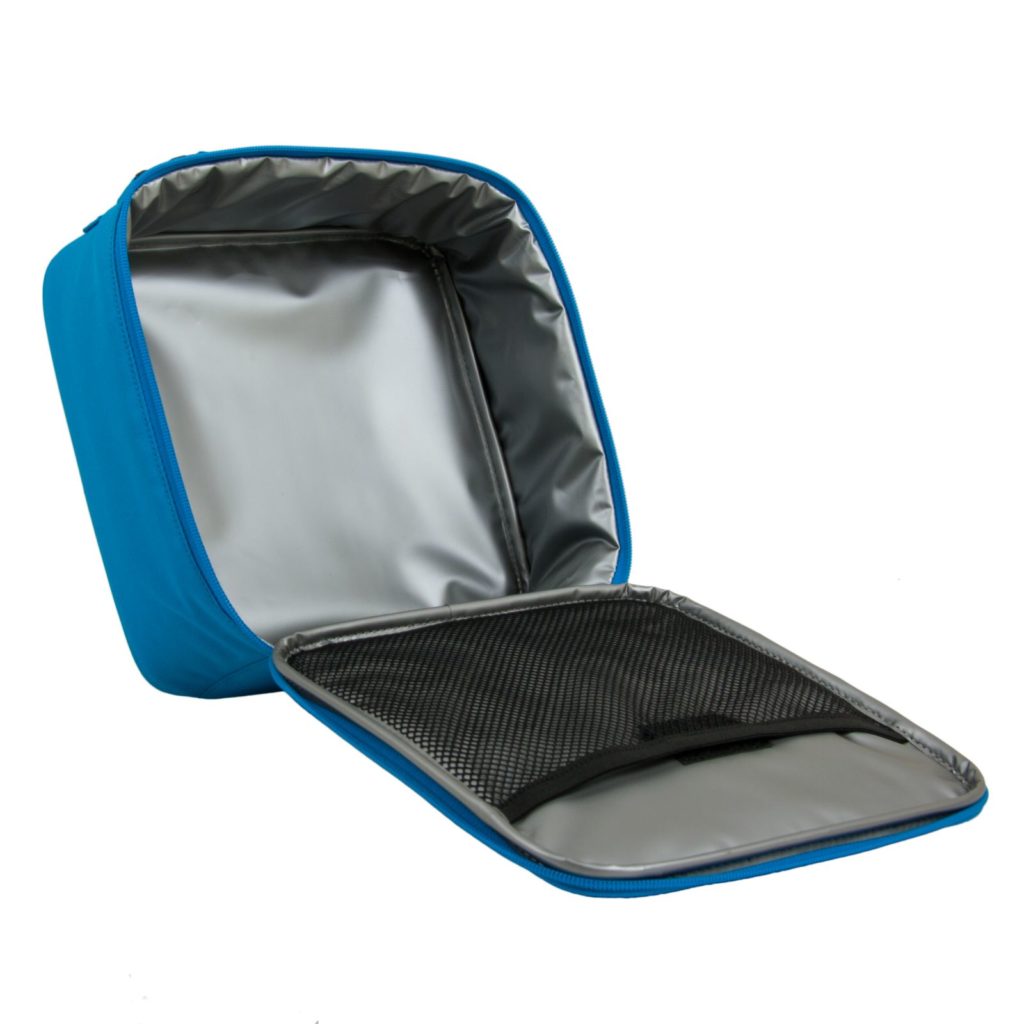 Both the backpack and lunch bag come in 9 colors: black, blue, green, gray, navy, orange, pink, red, and yellow.
This year, there's a new hologram 2×1 brick backpack, too! At about $75, it's pretty pricy, but maybe it's worth it for this bag's iridescent fabric rainbow effect?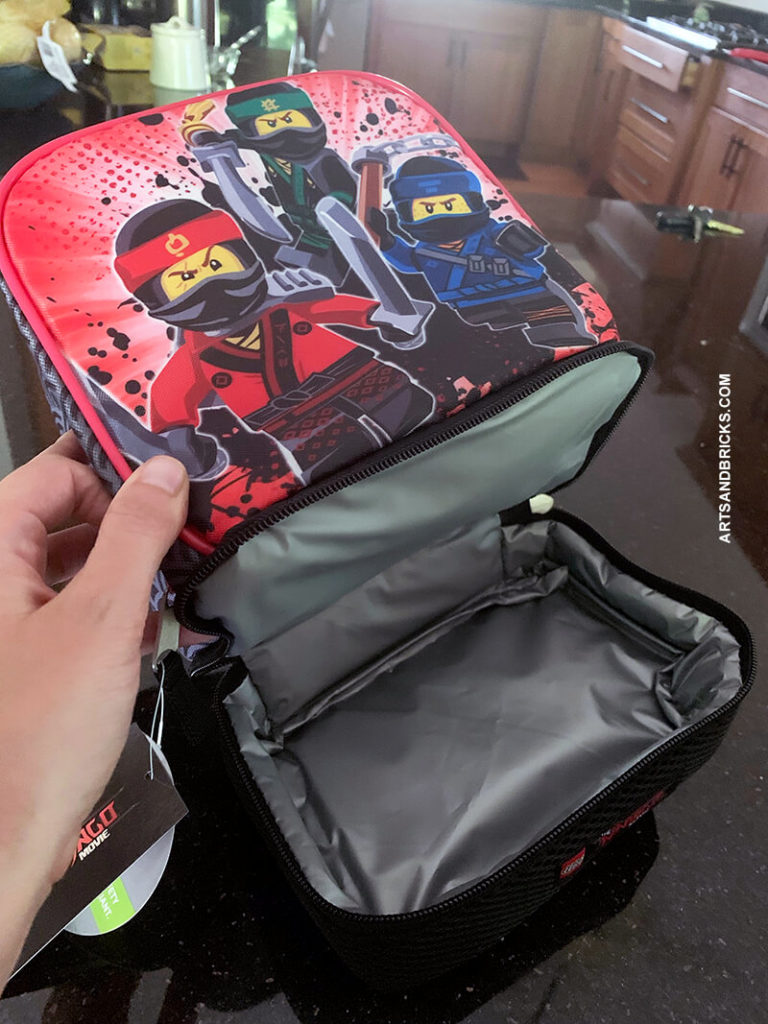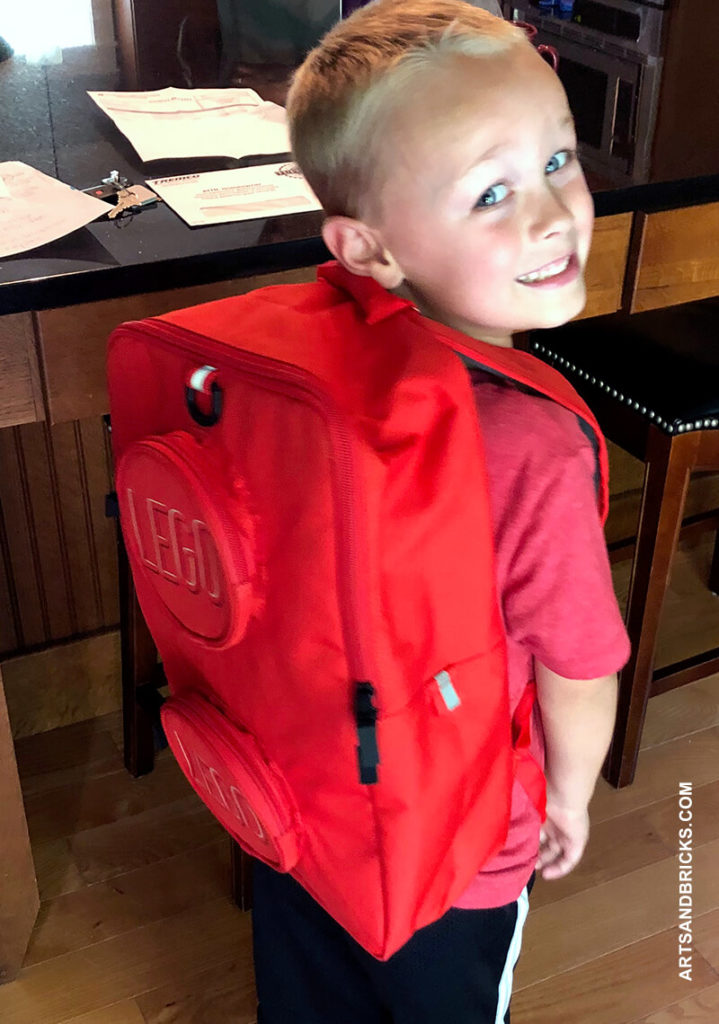 Ninjago Lunch Box
Advertisement - Keep Scrolling
This was our 2nd-grade boy's lunch box choice for the current school year. Featuring three Ninjago ninjas, Kai (Fire Ninja), Lloyd Garmadon, and Jay (Lightning Ninja), this one is sure to delight any Ninjago fan in your life. Available from Amazon Prime.
LEGO Ninjago Boy's Socks
New socks are a staple at our home each school year. Delight the little ninja in your life with a set of LEGO NINJAGO socks. Sizes are toddlers, kids, teens, and adults.
Brick-Built Personalized Name Decal Stickers
Decorate homework areas, playrooms, bedrooms, lockers, and more with these personalized name stickers.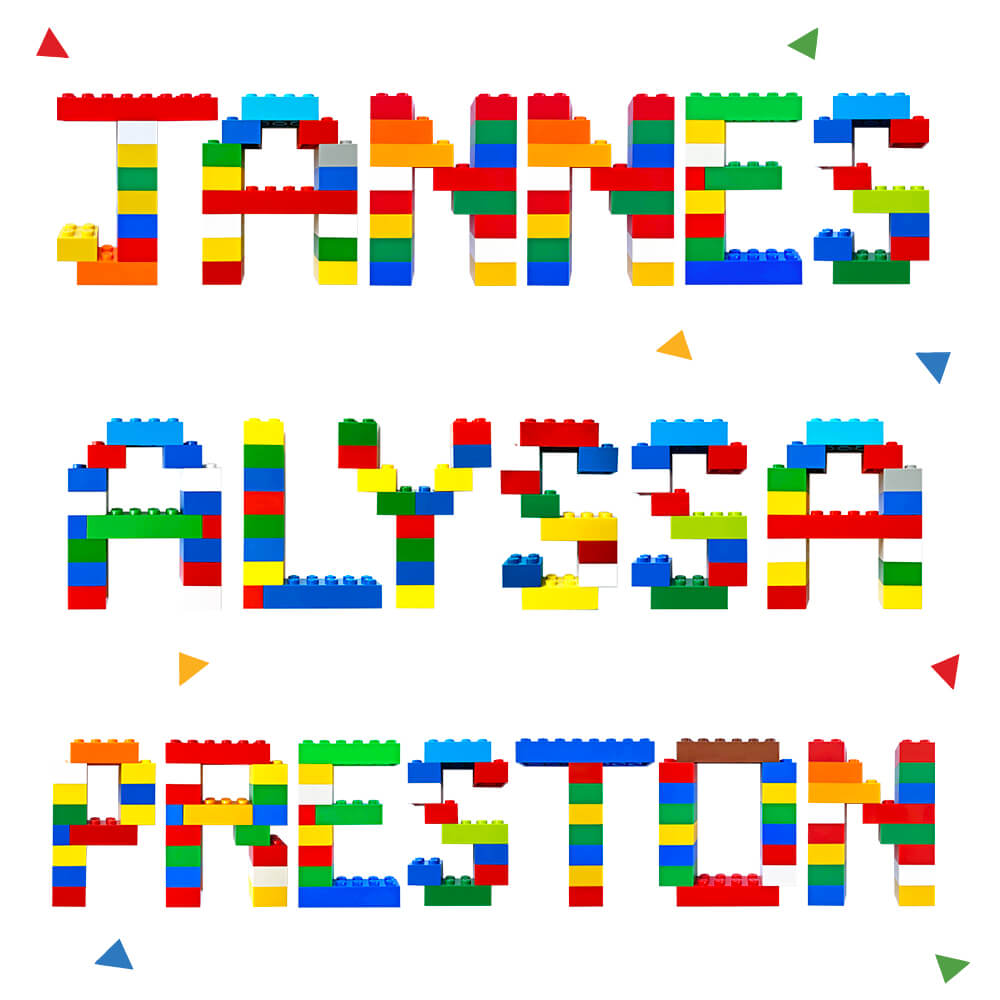 LEGO Drinking Bottles
We were really excited to find these on Amazon; we're waiting to buy them as stocking stuffers. The online reviews for quality are mixed, but they're cute enough that we're going to give them a try.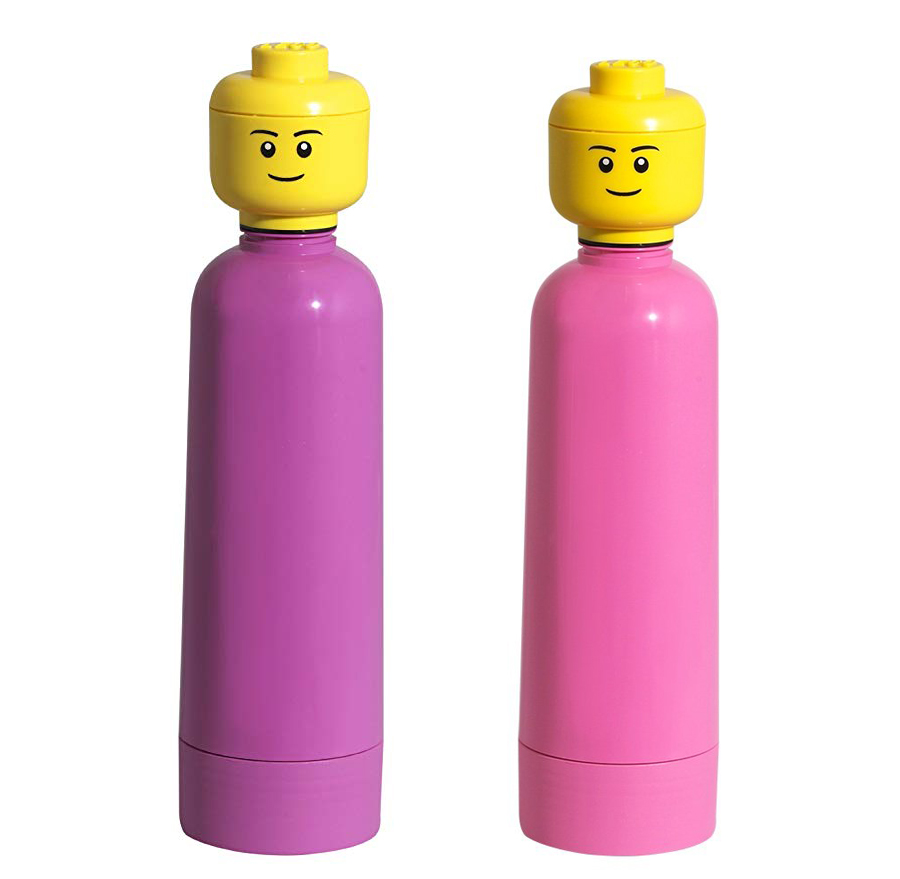 Lego Pencil Case and Pencils
At $8, this hard-cased pencil holder is a cute addition to any brick enthusiast's school supplies. You can even fill these hard pencil cases with Lego Graphite pencils. To note: the pencils do not come sharpened and they do not have erasers, but the pencil toppers are pretty great because they allow you to clip Minifigures to your pencils! In my opinion, for $6 the play value and novelty of these Lego pencils make them still worth it.
Both the Lego Pencil Case and Lego Pencils are available from Walmart online.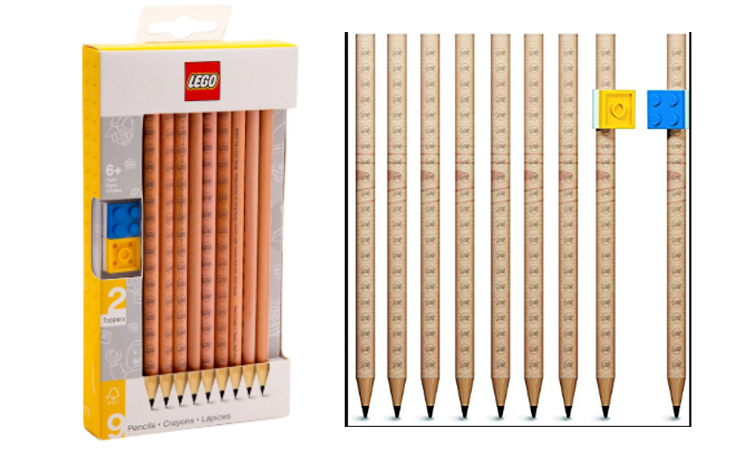 LEGO Alarm Clocks
Give a little responsibility back to your kiddos with a LEGO alarm clock (shop amazon). There are many, but we think this LEGO Movie Emmet alarm clock (shop amazon) is cute!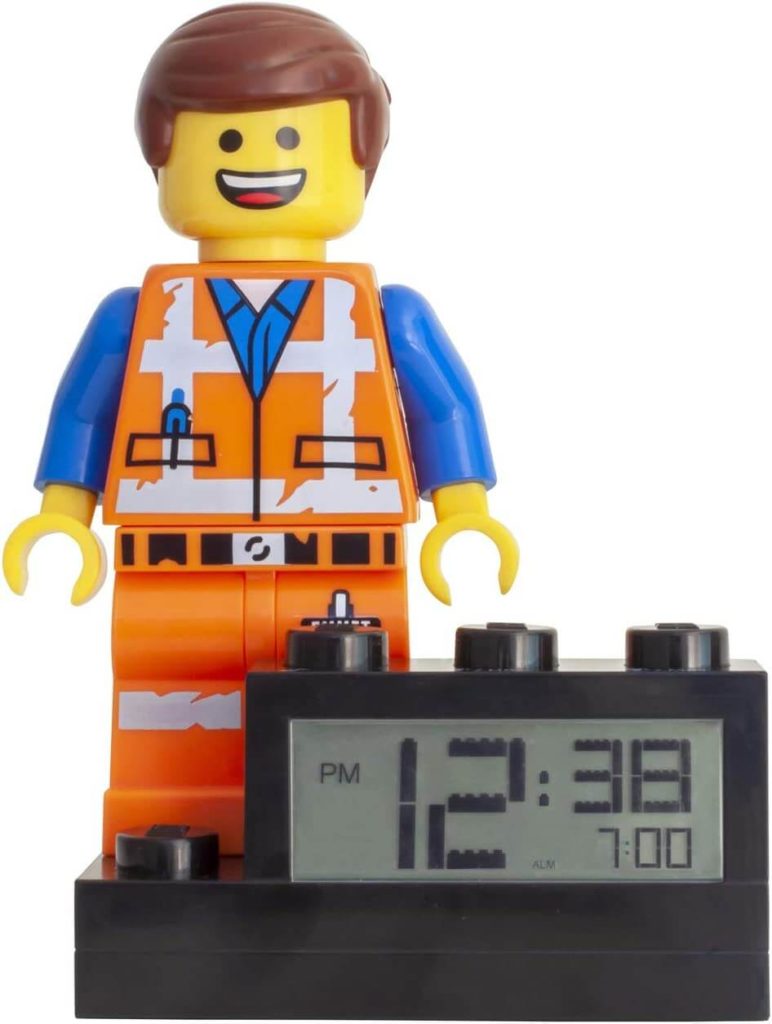 Looking for other LEGO Products?
We list our favorite LEGO products in Best LEGO Gift Ideas (there are over 50 ideas) and our favorite LEGO SETS in KFOL LEGO Reviews.
Pin to Pinterest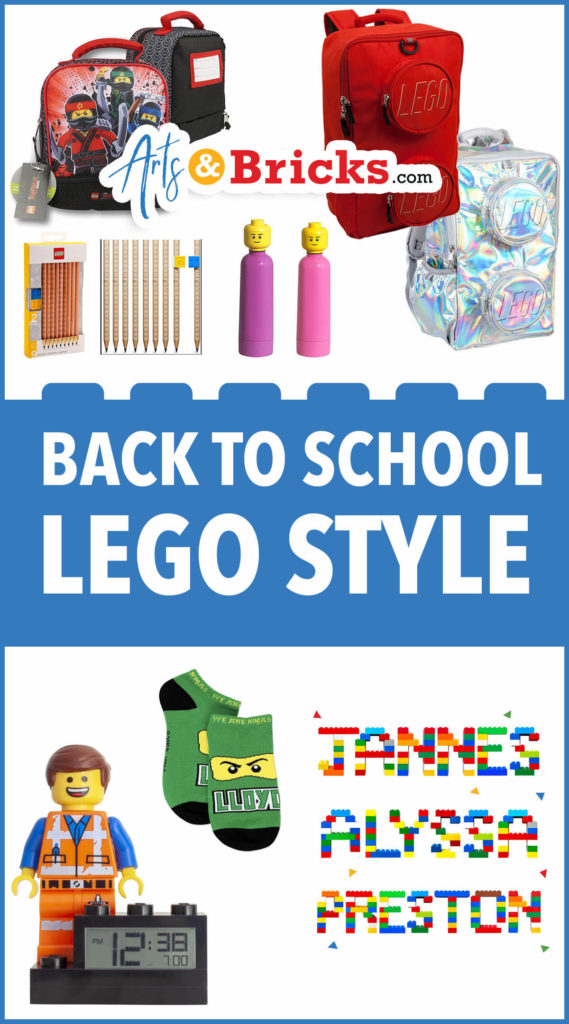 ---
PS. This post is not sponsored. We're a LEGO brick-loving family who posts about our favorite builds. Some of the links in this post are affiliate links and if you go through them to make a purchase we will earn a commission. Keep in mind that we link to these companies and their products because of their quality and not because of the commission we receive from your purchases. The decision is yours, and whether or not you decide to buy something is completely up to you.