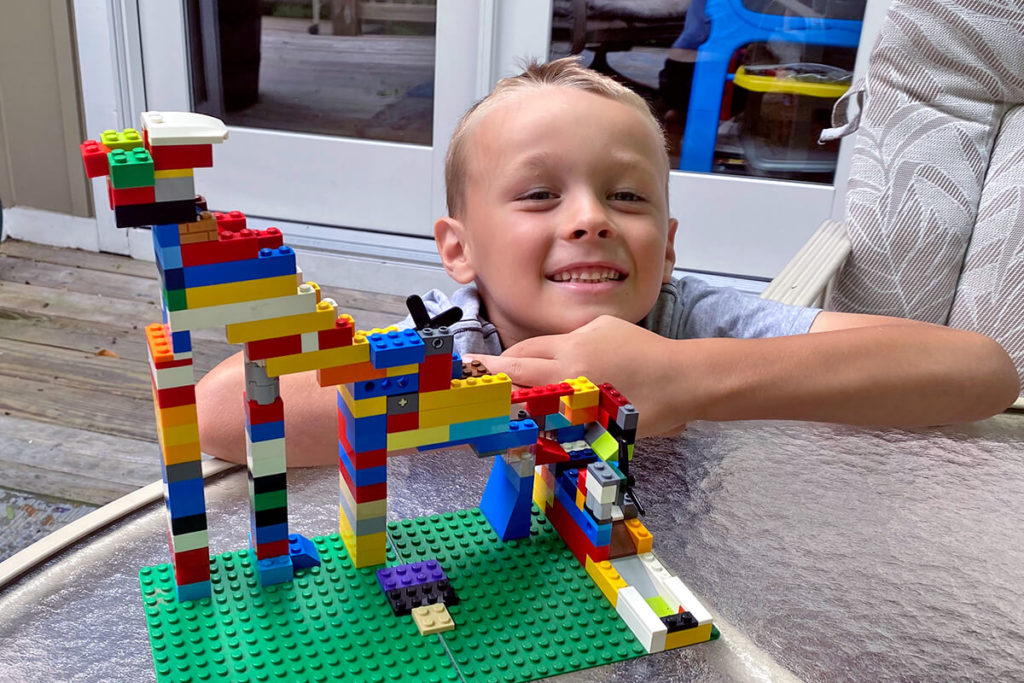 A marble LEGO challenge is an excellent STEAM/STEM build for elementary-age children. It teaches engineering skills and fosters creativity. Winning!
Start with a simple goal: build a track where a marble travels through the track successfully.
Make the marble run more challenging by adding goals such as:
Make the marble turn propellers
Build in turns
Can the marble go down and then back up again?
Can the marble make it through an arch, a door, or a tunnel?
Can you add height to your marble run?
Can you make a flat marble run, more like a marble puzzle?
What specialty LEGO pieces can you use to add ramps and unexpected maze elements?
What grade vertical slope works best?
Experiment and have fun. This is a LEGO activity you can do over and over again!
What do I need to build a LEGO marble run?
A bin of bricks
Marble(s)
A base plate
Gravity 🌎
Creativity!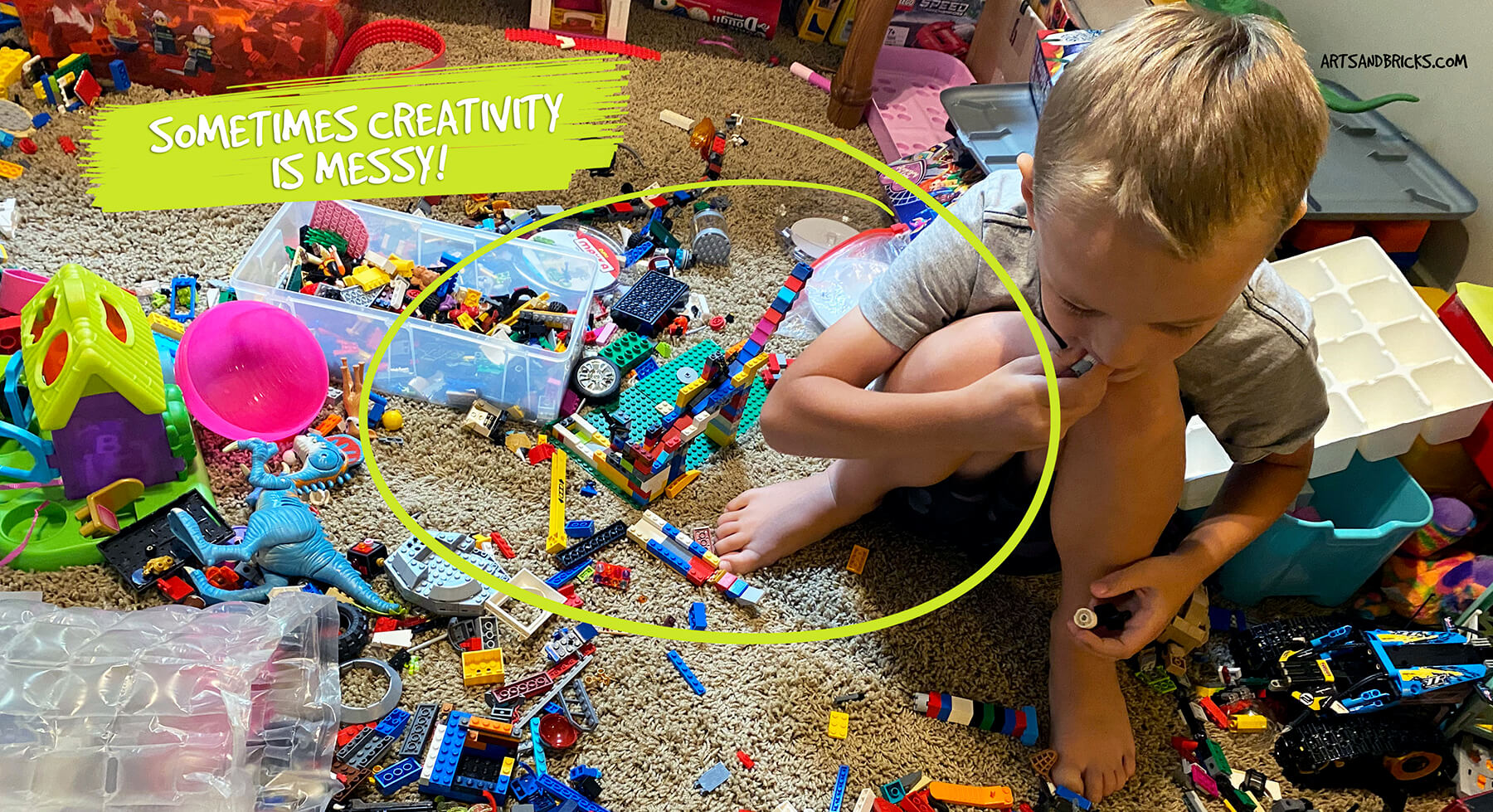 Watch Video: What does a LEGO marble run look like?
Watch our LEGO marble run video to see our finished marble run and to find inspiration to build your own.
Pin to Pinterest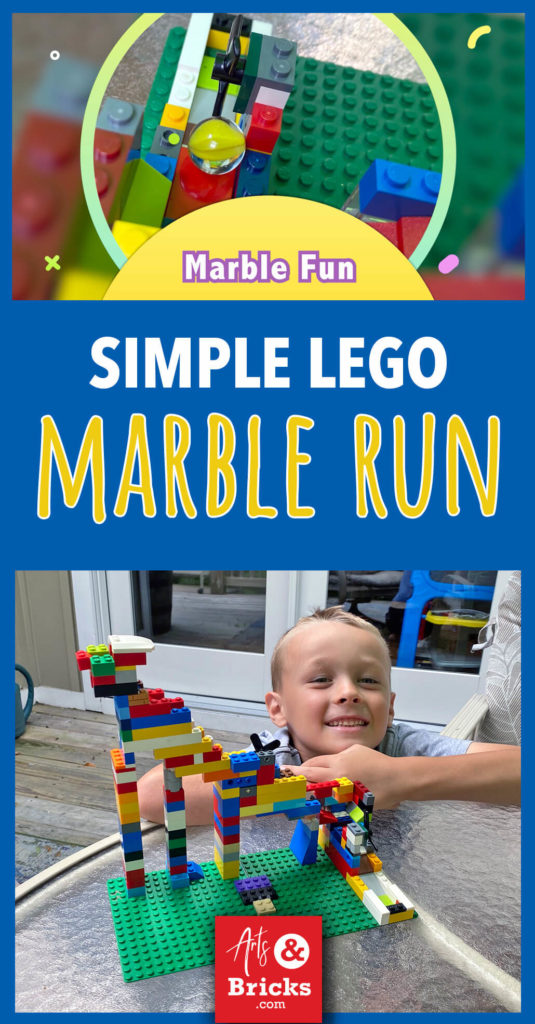 ---
Advertisement - Keep Scrolling
PS. This post is not sponsored. We're a LEGO brick-loving family who posts about our favorite builds. Some of the links in this post are affiliate links and if you go through them to make a purchase we will earn a commission. Keep in mind that we link to these companies and their products because of their quality and not because of the commission we receive from your purchases. The decision is yours, and whether or not you decide to buy something is completely up to you.