Sale!
"Together" Family Handprint
Description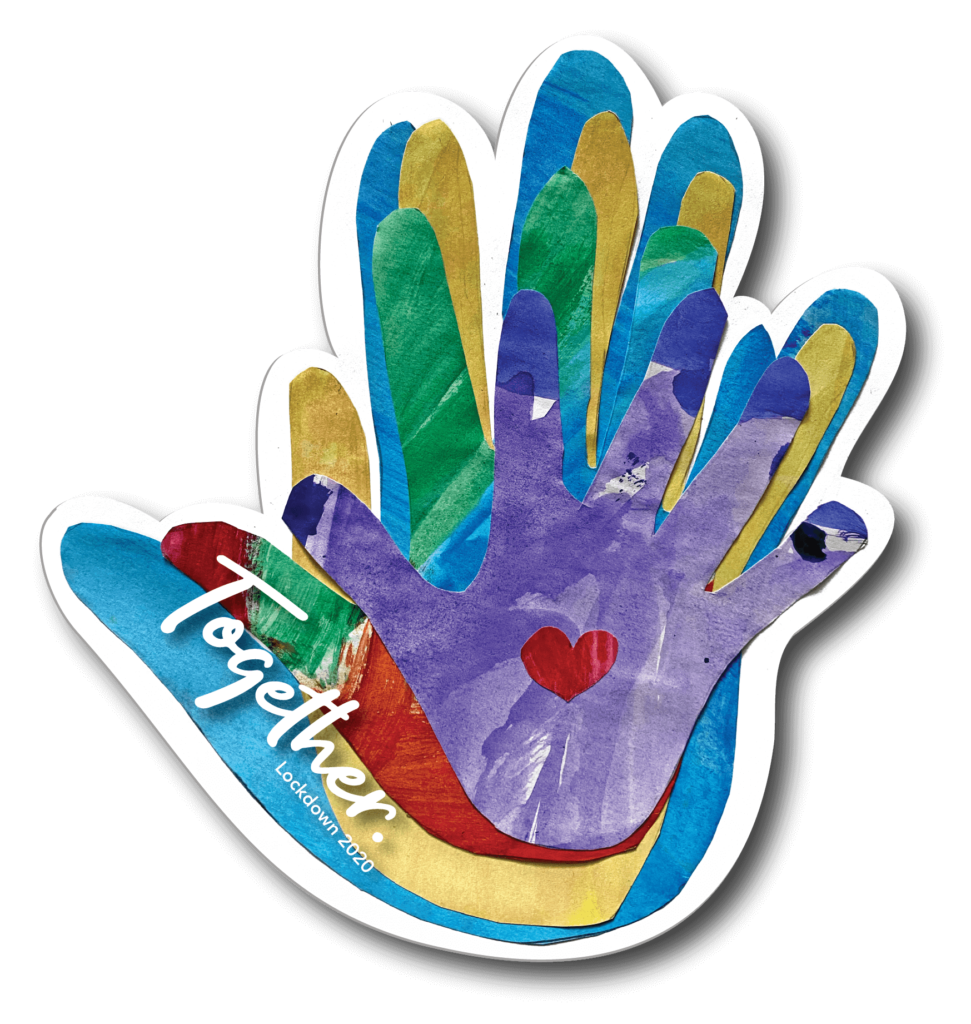 HANDPRINT DECAL: WINDOW CLING or WALL STICKER
Customize this keepsake with your own family's handprints. We'll contour the shape of your hands for this 5.5 inches tall cut-out.
Once ordered, you'll submit a photograph of your family's painted or papercut handprints for customization. Please, photograph or scan your stacked handprints as you'd like them printed (ie, if you have 4 handprints, please have all 4 in the photo stacked one on top of the other).  We'll color-correct your image, add a contour cut, and print your design on high-quality window cling material.
A headline will be added to your handprints. Choose from TOGETHER, FAMILY, 2020, CHRISTMAS, or choose your own 10-letter or smaller word. Additionally, your design may have a small second line of text. You may choose to add the phrase "Lockdown 2020-21" or your "Family's Last Name and Year."
Handprint Crafts
Interested in our popular LOCKDOWN FAMILY FRAMED HANDPRINT CRAFT?

Check out how Funtasticstem made this craft and decal