Sale!
Description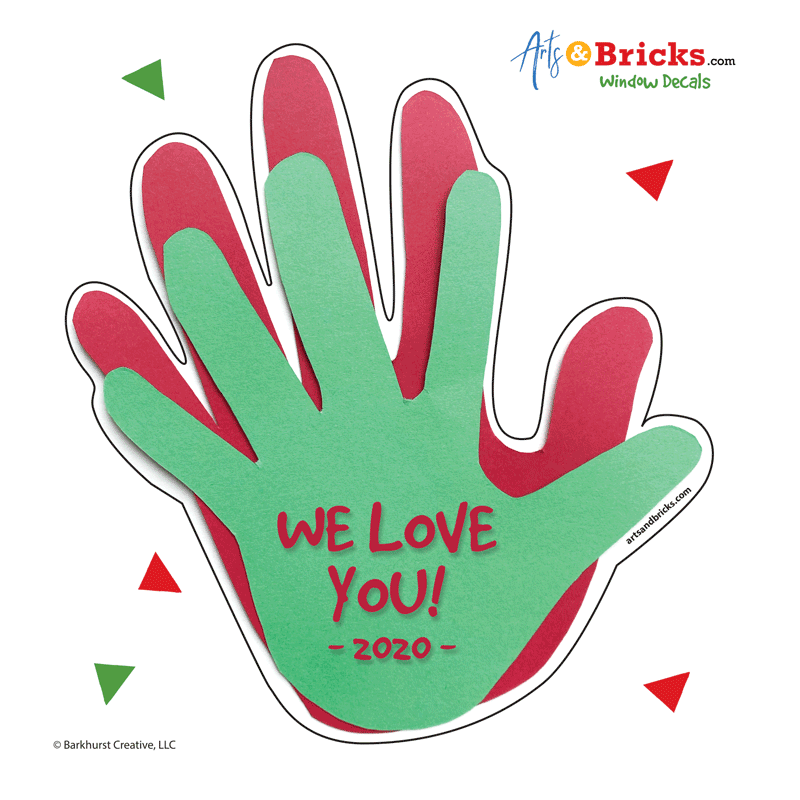 WINDOW CLING:
Customize this holiday keepsake with your own family's handprints. We'll contour the shape of your hands for this 5.5 inches tall cut-out.
Once ordered, you'll submit a photograph of your family's painted or paper cut-out handprints for customization. Please, photograph or scan your stacked handprints as you'd like them printed. For example, if you have 4 handprints, please include all 4 handprints in the photo stacked one on top of the other. We'll color-correct your image, add a contour cut, and print your design on high-quality window cling material. (Get inspired and learn how to make this Holiday Handprint Craft and Keepsake)
A headline will be added to your handprint keepsake.
Choose from headlines like "CHRISTMAS 2021", "Merry Christmas Grandma", or "We Love You!" or you may also provide your own personalized text.
Tip: To safely store this holiday keepsake for years to come, save your cling's backing and place your cling back onto it when putting away your Christmas decorations.