We wrote this post to inspire you to pull out paper and scissors and to make a holiday craft with your kiddos. This also serves as instructions for how to create your very own personalized VINYL HOLIDAY HANDPRINT KEEPSAKE.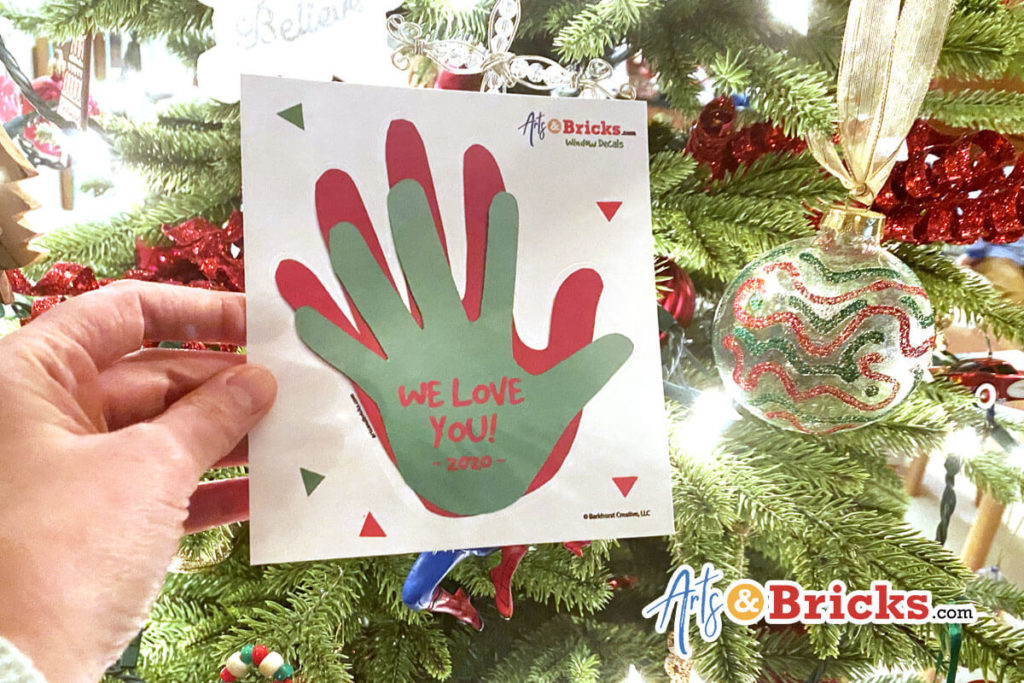 What you'll need for this craft:
Construction paper (we suggest green and red)
Pencil or writing utensil of your choice (markers, crayons…they all work!)
Scissors
White piece of paper (for the background)
Glue is optional
Tips from my kiddos:
Rather than trying to erase pencil marks left on your handprint once it is cut out, instead simply flip your handprint the other direction.
Make sure you trace everyone's same hand. All left hands or all right hands.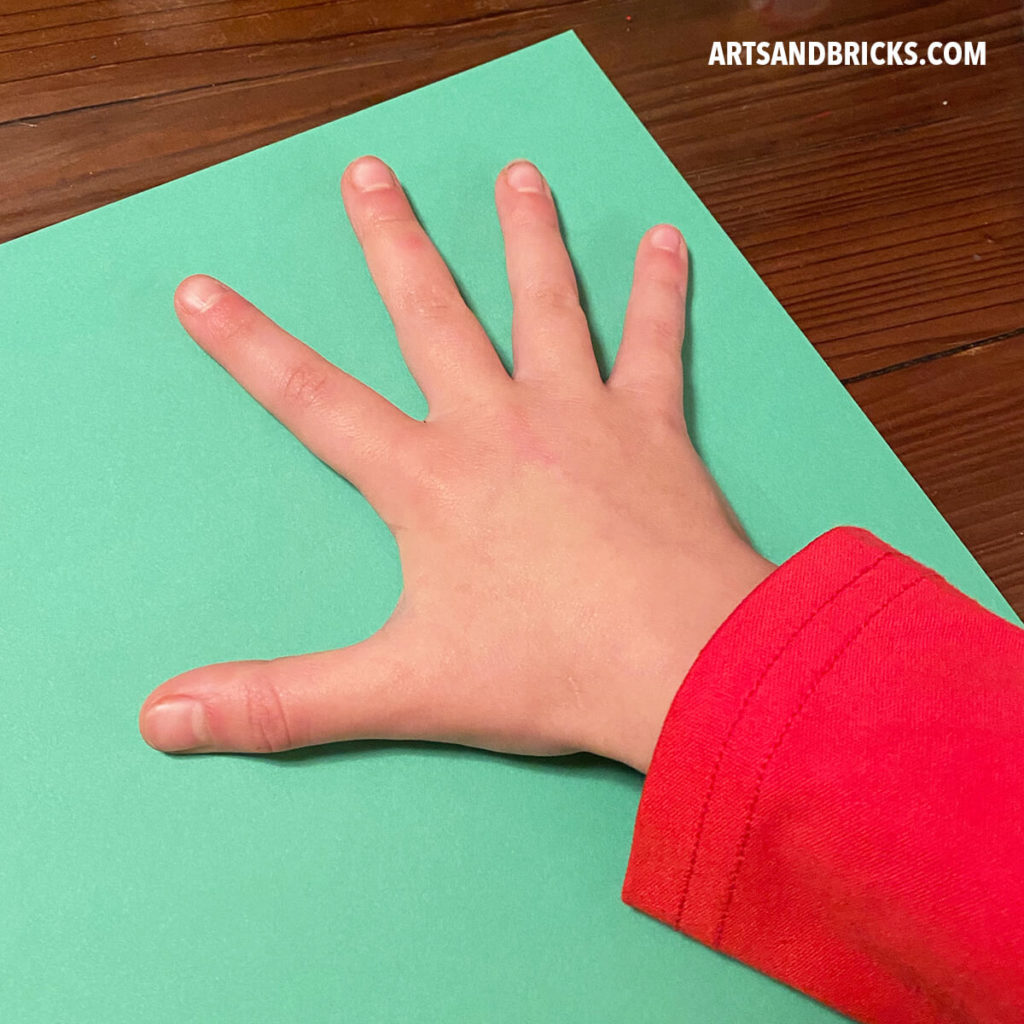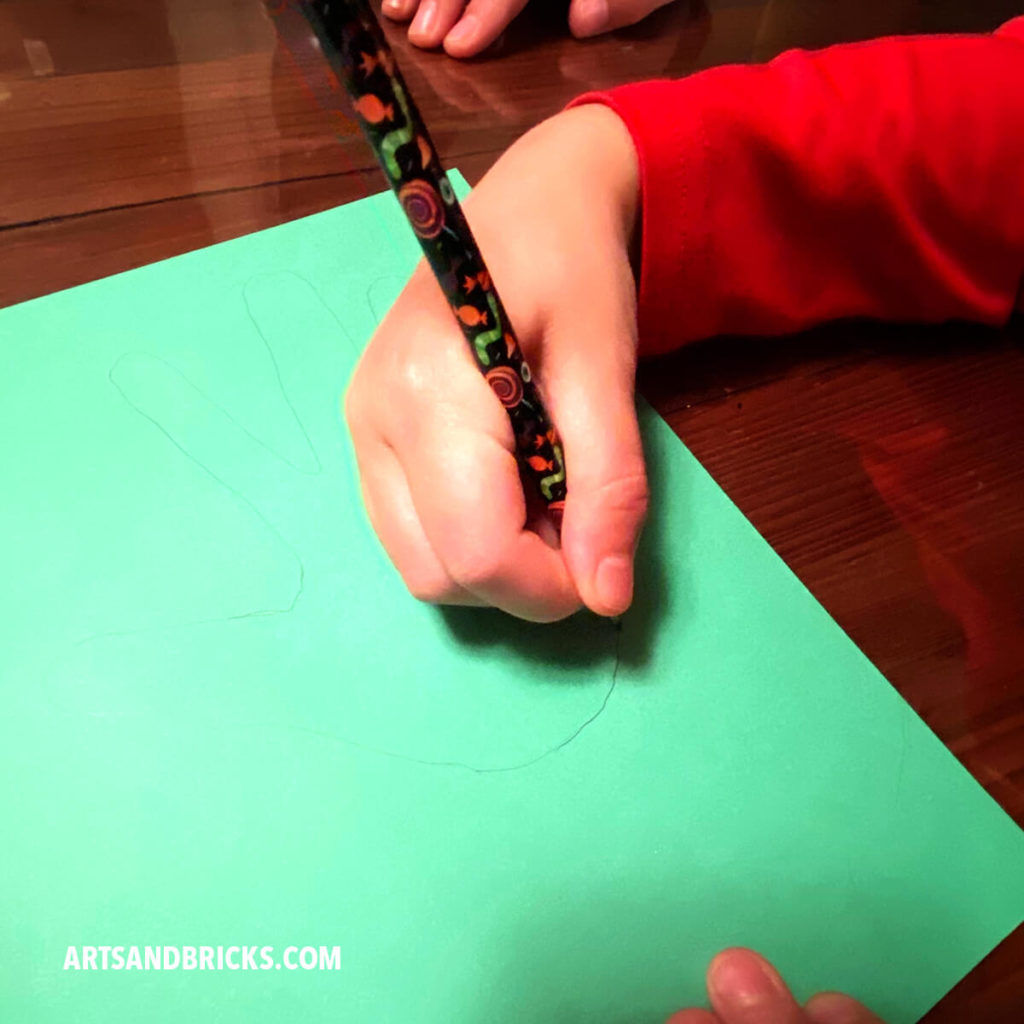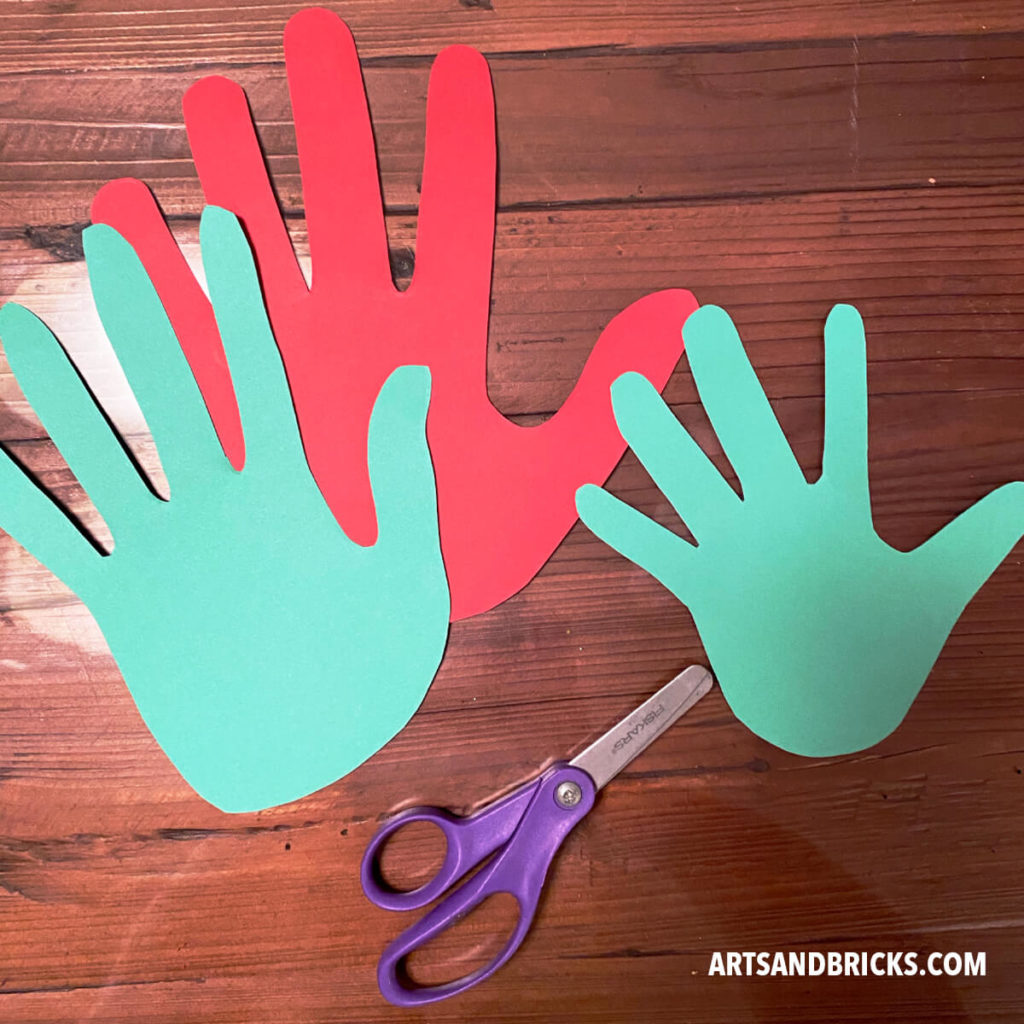 Once you have your hands cutout, what you do next is up to you.
If you're just making this project a fun craft, then glue your hands onto paper and let your kiddos start decorating! Write a holiday greeting and hang your holiday handprint craft proudly on your fridge or art wall – or send it to a loved one as a gift! If you're looking for family handprint message inspiration, we have a list of over 30 ideas.
If you're making this project as an Arts and Bricks Vinyl Keepsake, then your next step is in preparation for a photograph. You may either glue your handprints on a piece of white paper or simply lay your handprints on a white piece of paper. Next, take a high-resolution photo. Position your camera directly above your handprints. If you're using a phone, try to hold your phone as steady and flat as possible. Be careful not to cut off any fingertips in your photo. You'll submit this image (an image file with a .jpg extension) to Arts and Bricks after you place your order.
We color correct and add your personalized message on our end.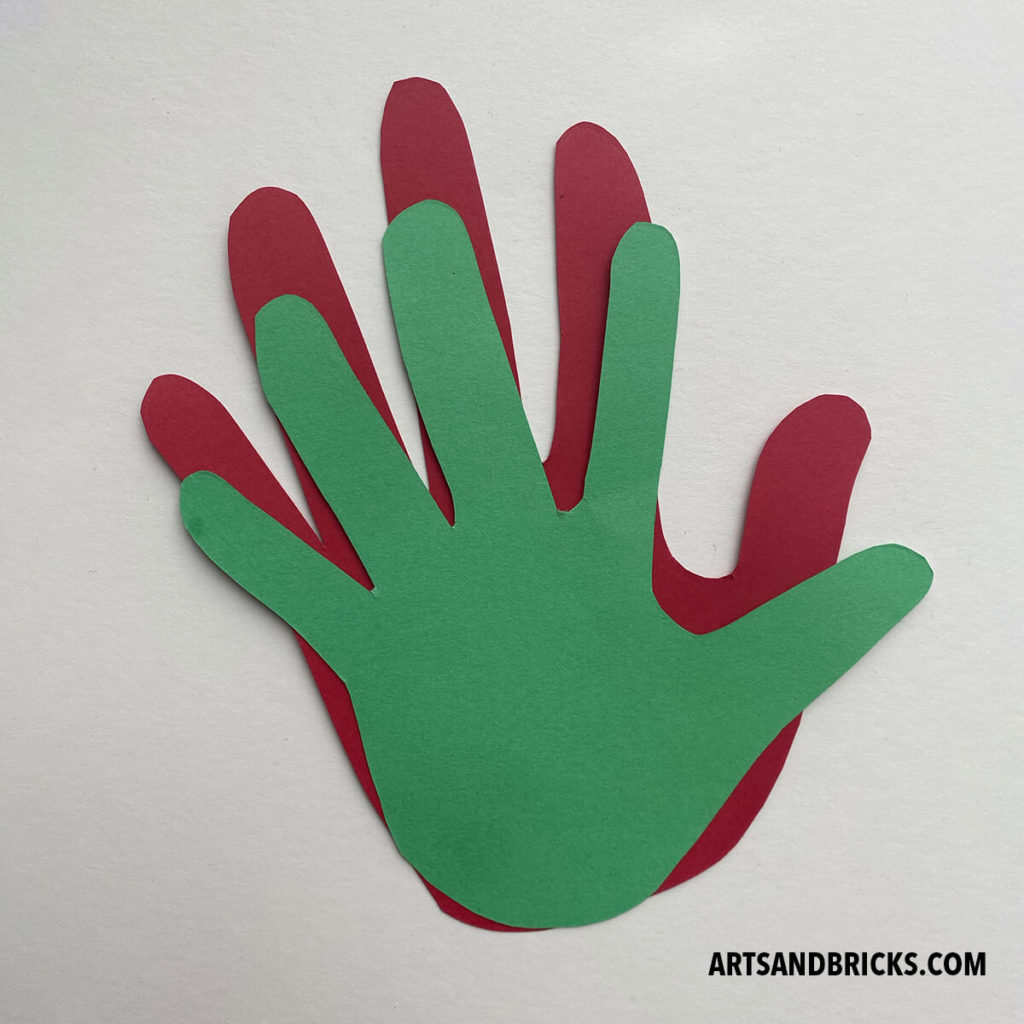 Family Handprint Holiday Keepsake
Purchase this Holiday Family Handprint as a family keepsake. Save it for yourself or give it as a thoughtful holiday gift, or BOTH. Printed in the US on vinyl cling, this keepsake sticks via static cling to mirrors, glass, and other surfaces without the use of adhesive.
Feel good about your purchase from Arts and Bricks.
We're a woman-owned West Virginia based company.
Our designs are made and created by a momma and kiddo team.
We print our products in the United States.
We give 10% of revenue to regional family-oriented non-profits.
Advertisement - Keep Scrolling
We look forward to seeing your family's crafts and keepsakes. Make sure to tag us @artsandbricks