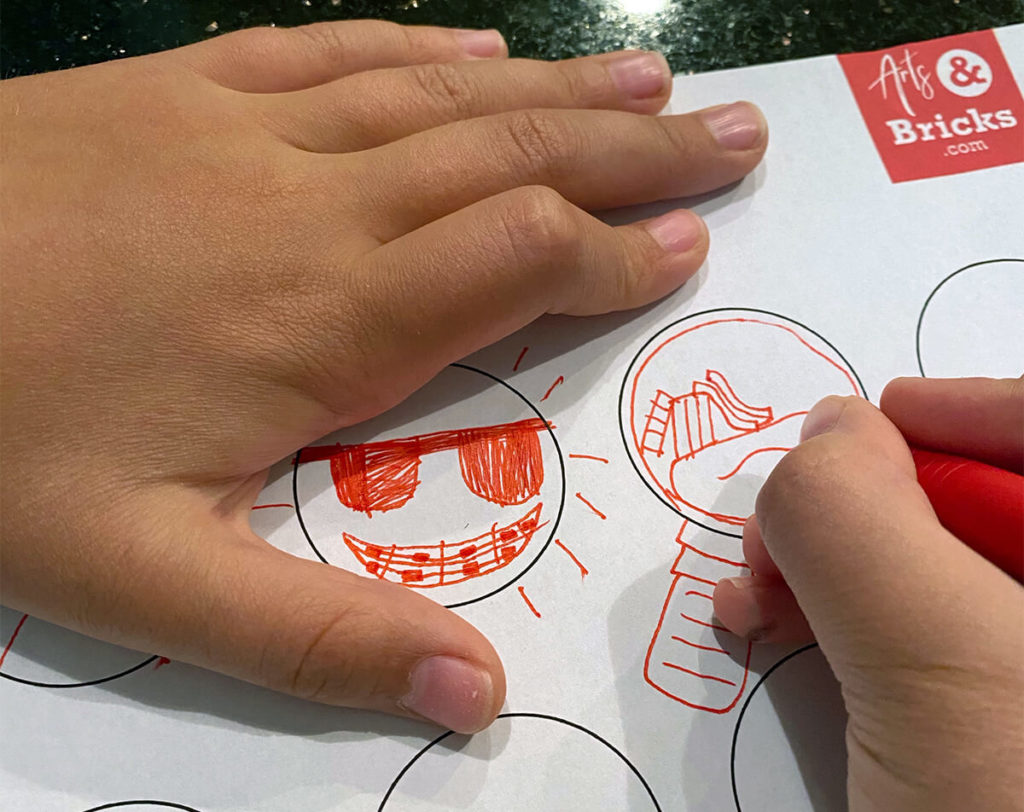 Doodle Creative "Circle Shape" Drawings
Circle Drawing is of those drawing activities that you'll want to keep tucked away in the back of your mind, ready to pull out when you have just a few minutes that need to be filled or when you have a long rainy afternoon looming!
The premise for circle drawing is simple. Think creatively and draw something that is the shape of a circle. You can create the rules.
Circle Drawing Variations
There's no right or wrong way to do a circle drawing challenge. The instructions are very flexible. For instance, you can decide that each drawing's outer shape must be a circle (meaning each drawing is contained within the circle) or that each drawing needs only to include or utilize a circle, or set no rules and let your child's creativity alone guide the activity!
You can help your child get started by asking questions such as:
"What can you draw from circles?"
Advertisement - Keep Scrolling
"What can you turn circles into?"
"What does this circle remind you of?"
Circle Game Prep
The best part of this kid-friendly drawing activity is that it takes little to no preparation time and can be completed with just a pencil and paper.
You can choose to print a circle drawing art worksheet online (we have a FREE printable), or you can freehand draw your own circles on a piece of paper, and/or trace circles, too (cups are great for this!).
Perhaps theme your circle drawings based on the season: Winter Circles, Spring Circles, Summer Circles, or Fall Circles. In this scenario, each drawing should relate to the chosen time of the year. You could also provide other prompts like drawing only Circle Animals or Circle Foods.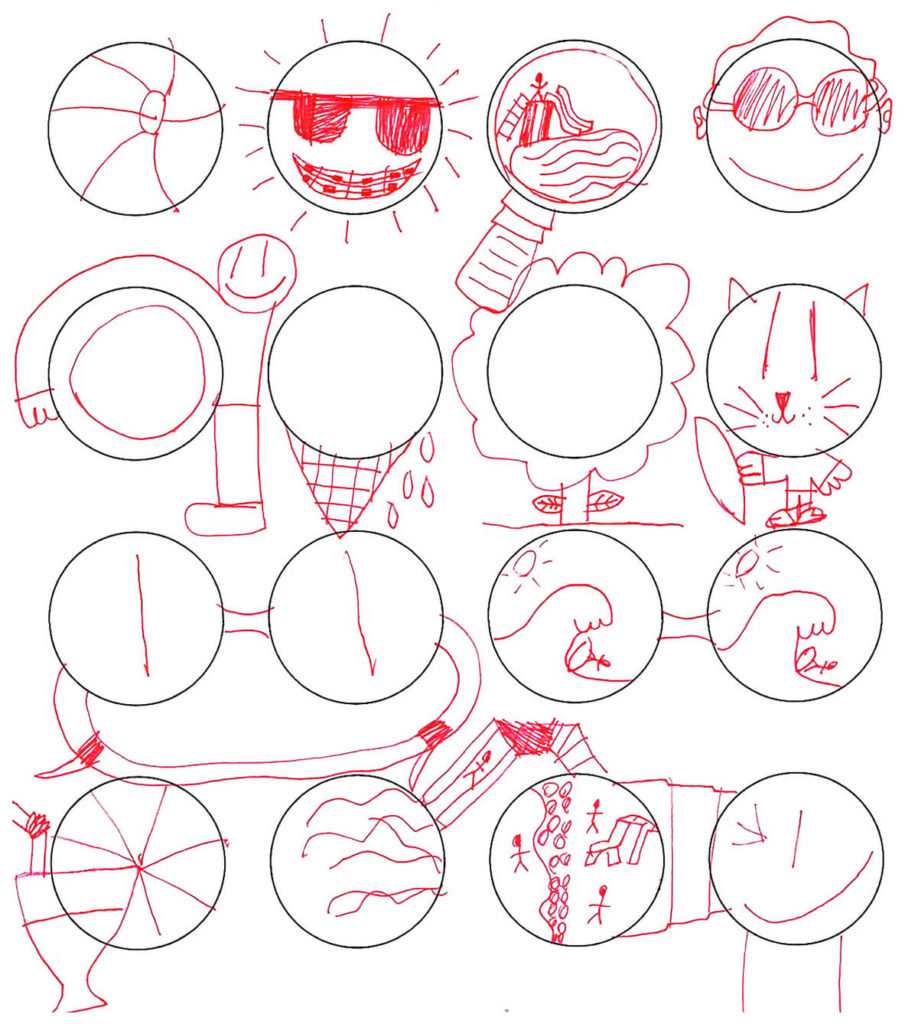 Creativity Takes Time
We found that our initial ideas were the most obvious. For instance, we quickly thought of a beach ball and happy sun wearing shades for Summer Circles (shown above)! However, it took a bit more time for our drawings to begin to show more unexpected, creative ideas, like using two circles as both sides of a pair of binoculars watching people surfing on ocean waves.
Encourage Creativity: Add Color
Children may draw with anything. Pencils allow for lots of detail. Add color with colored pencils and markers. Of course, markers and pens are great options, too!
Circle Game Ideas
Turn Circle Drawing into a game by trying one of the following ideas.
Share the same sheet and pass it between you and another player after each drawing.
Co-draw by allowing each person to draw a single element or part of the circle idea. Take turns until you've finished each circle drawing.
Use this as an icebreaker or as a start-of-class activity. How many drawings can you complete within a 3-minute or 5-minute time frame?
Competition. For older children, set a 30 or 45-minute game time where you're competing for points based on the most creative or original ideas. If you've drawn the same item, cross it out. There are no points awarded to an idea that multiple players drew. Unique drawings each receive 1 point. The drawer with the most points wins!
FREE Circle Drawing Printable (Bubble Drawing)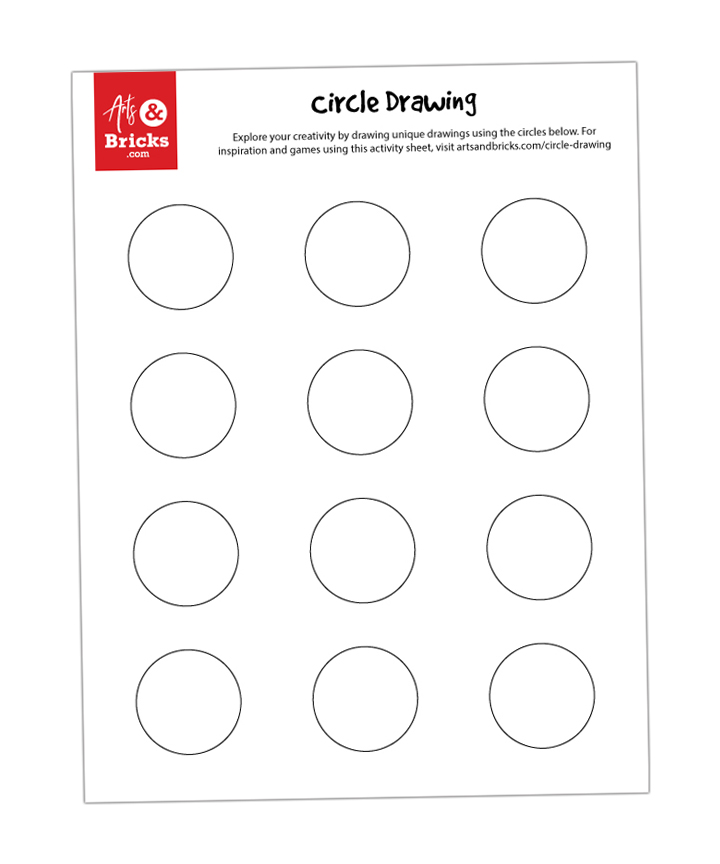 Print a copy of Arts & Bricks's Circle Drawing worksheet.
Why we love this activity!
So, why do we love this circle activity? Well, it gives me a way to see and experience my children's creativity in a truly engaging way.
I LOVE when we finally get to the point where REALLY creative ideas are being drawn, especially the unexpected, completely original drawings that provide me "little circle window glimpses" into my children's creative souls!
Did you know?
While working on this post, I learned that since the late 1950's Circle Drawing has been used in the non-verbal portion of creativity tests, such as the Torrance Tests of Creative Thinking (TTCT) and Minnesota Tests of Creative Thinking (MTCT). Used as a way to test ideational fluency and flexibility, test-takers were given a sheet of forty-two circles and told to sketch objects or pictures which have circles as a major part. The resulting circle drawings are used in assessing the test taker's originality and ability to elaborate.
More Doodling Ideas
Doodle, often! You can doodle on leaves; we recommend colorful glitter gel pens for leaf doodling. Take doodling lessons from author and illustrator Mo Willems; there are 15 available episodes that are free to watch. There are actually MANY online art lesson options for children; our roundup Art Lessons for Kids Online might be worth exploring.
Another drawing game we enjoy is Roll-A-Haring; we've even made our editions!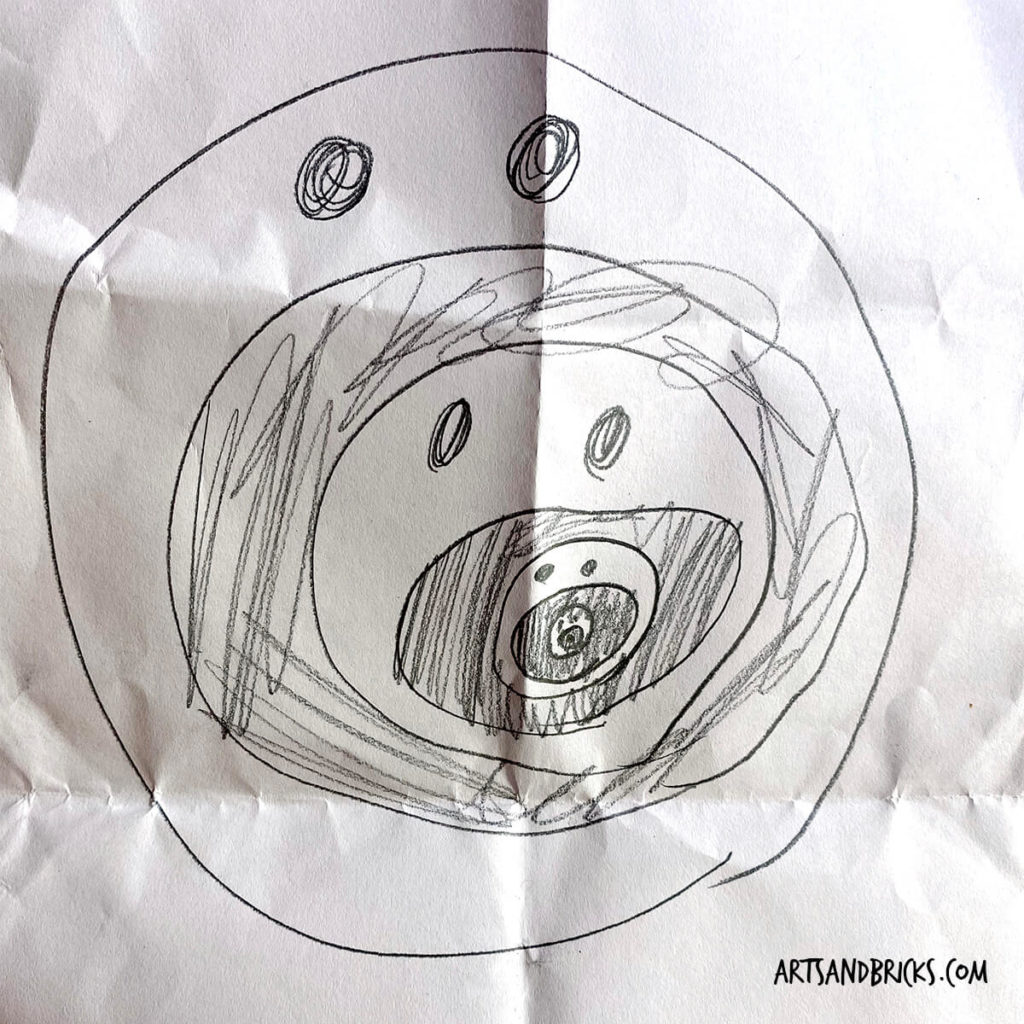 Save Circle Drawing to Pinterest
Check out our other Kids Activities and Kids Art/Craft ideas for more creative ideas.