Learn how to draw a surprise big-mouthed monster
This is a simple activity that requires just a sheet of paper, writing or coloring utensil, and a bit of imagination!
The idea is to create a folded-up surprise. At first glance, your monster drawing appears docile, calm, and maybe even CUTE but that when you unfold the paper the monster reveals its scary side!
Let's take a look at how it works…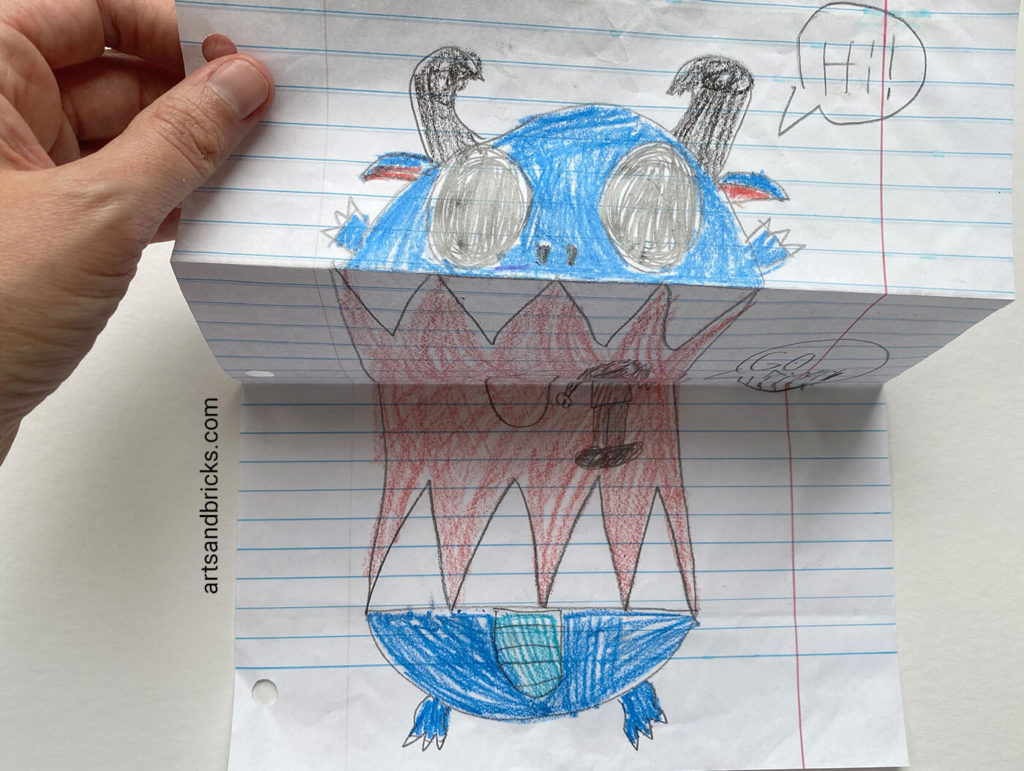 Awwwweeee, look at this CUTE 'lil monster…hi!!!
First, start by folding your paper. Draw your CUTE monster's top half of the face/head on the top flap and draw the bottom half of the monster's face/head on the bottom flap.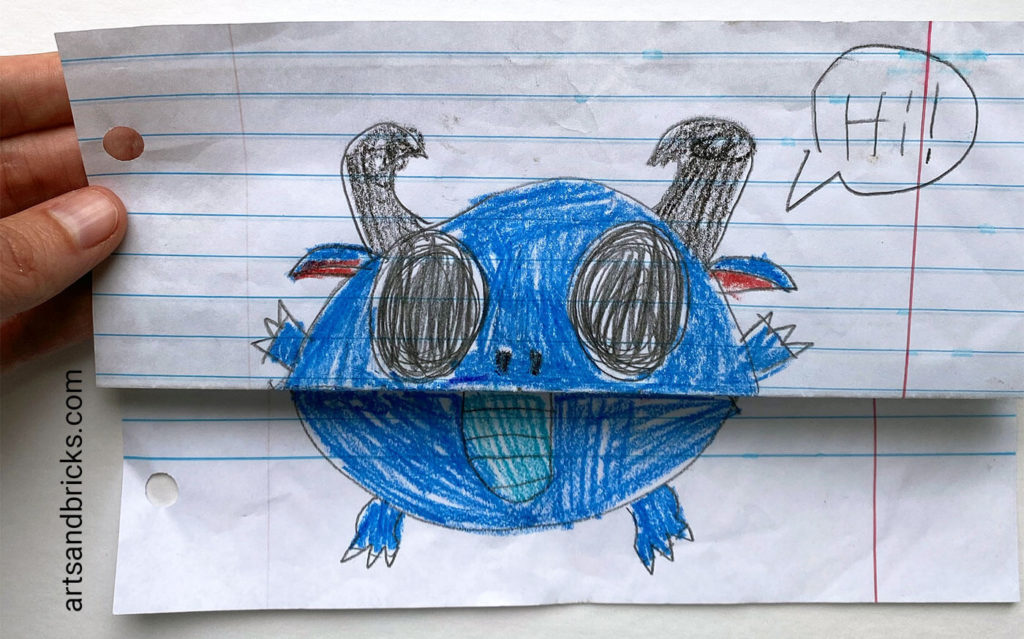 Hold-up! Ahhh — maybe this is a scary monster! I will go away!!!!
Next, unfold your paper and draw the SCARY version of your monster in the remaining space. Get creative. Perhaps your monster has sharp teeth, a tongue, or even a little surprise person in there! Yikes!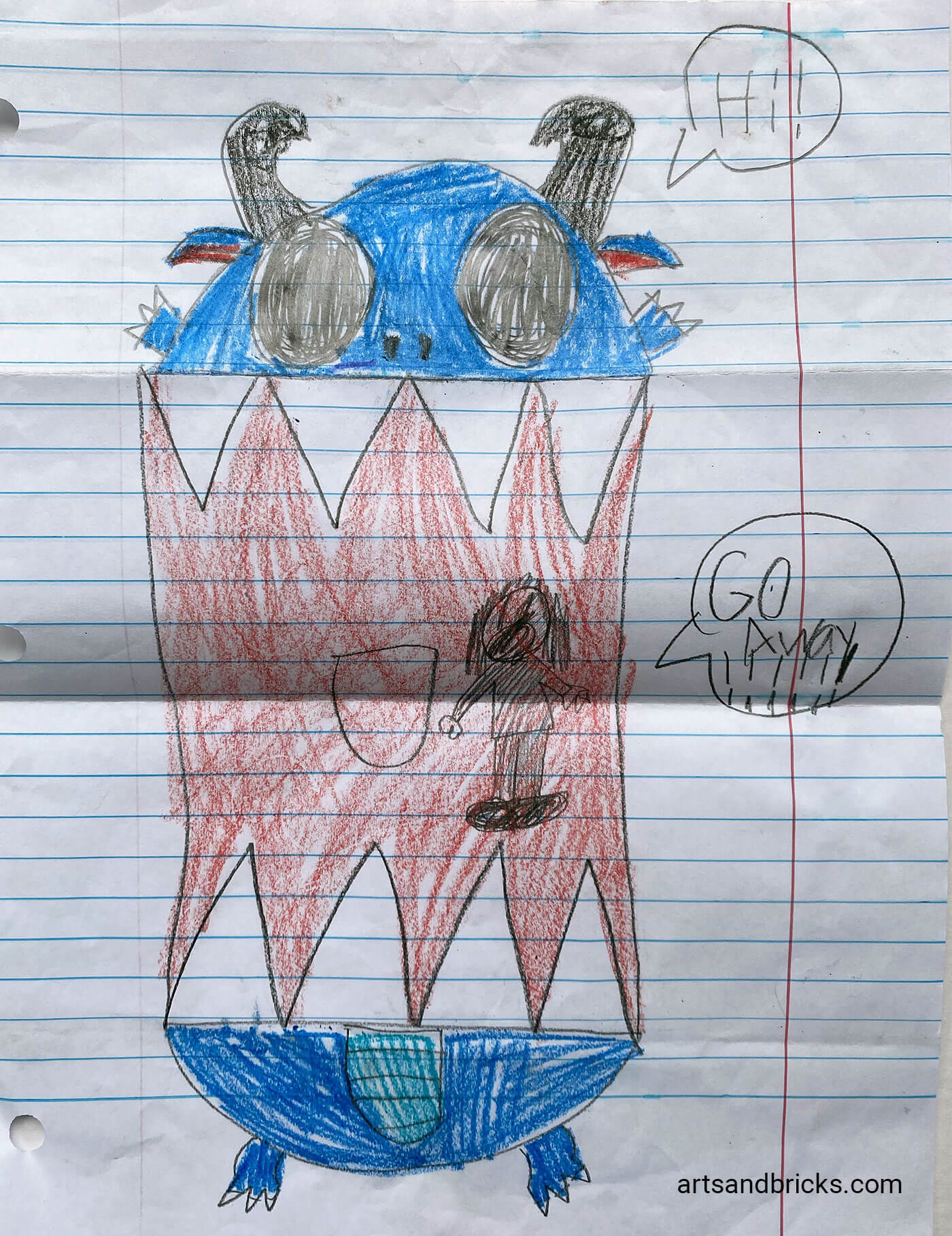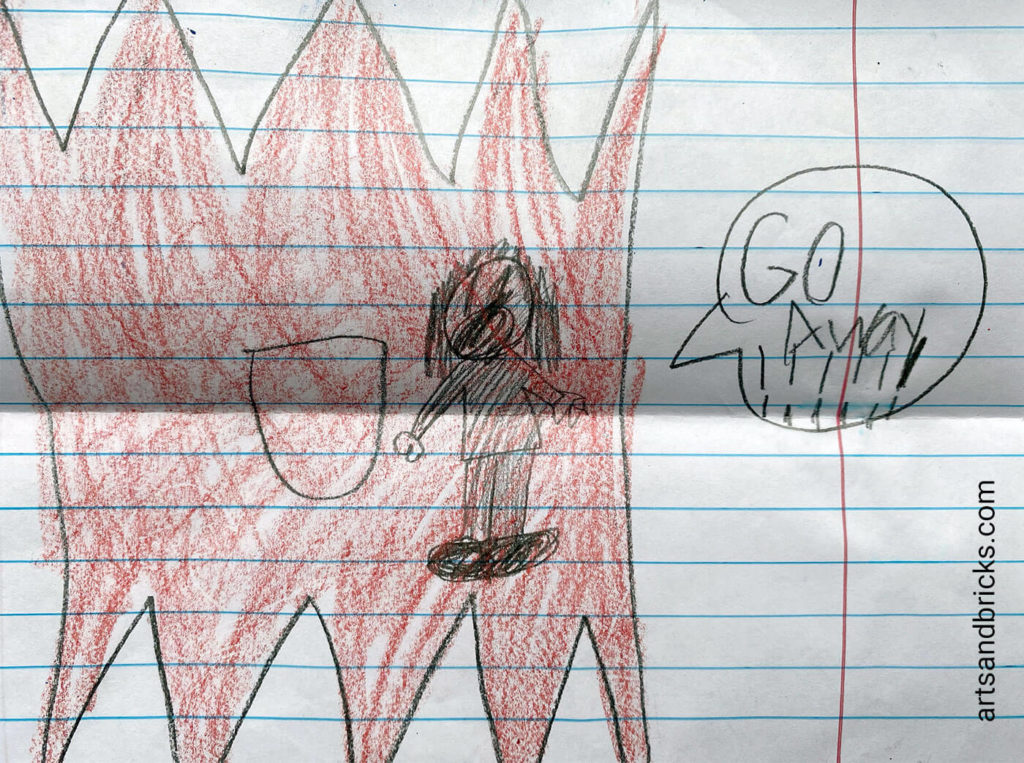 We especially love this playful paper craft because its so fitting for our son's elementary-boy humor!
Meet Jeff – Another Suprise Foldable Monster Paper Craft
Advertisement - Keep Scrolling
Here's another example of this creative foldable monster kids craft. We went through a season of our life, where we met a new monster daily!
I think this is a great activity for any time of the year, but might be especially perfect during the fall around Halloween (Check out our other Halloween-centric LEGO builds and kids craft activities)!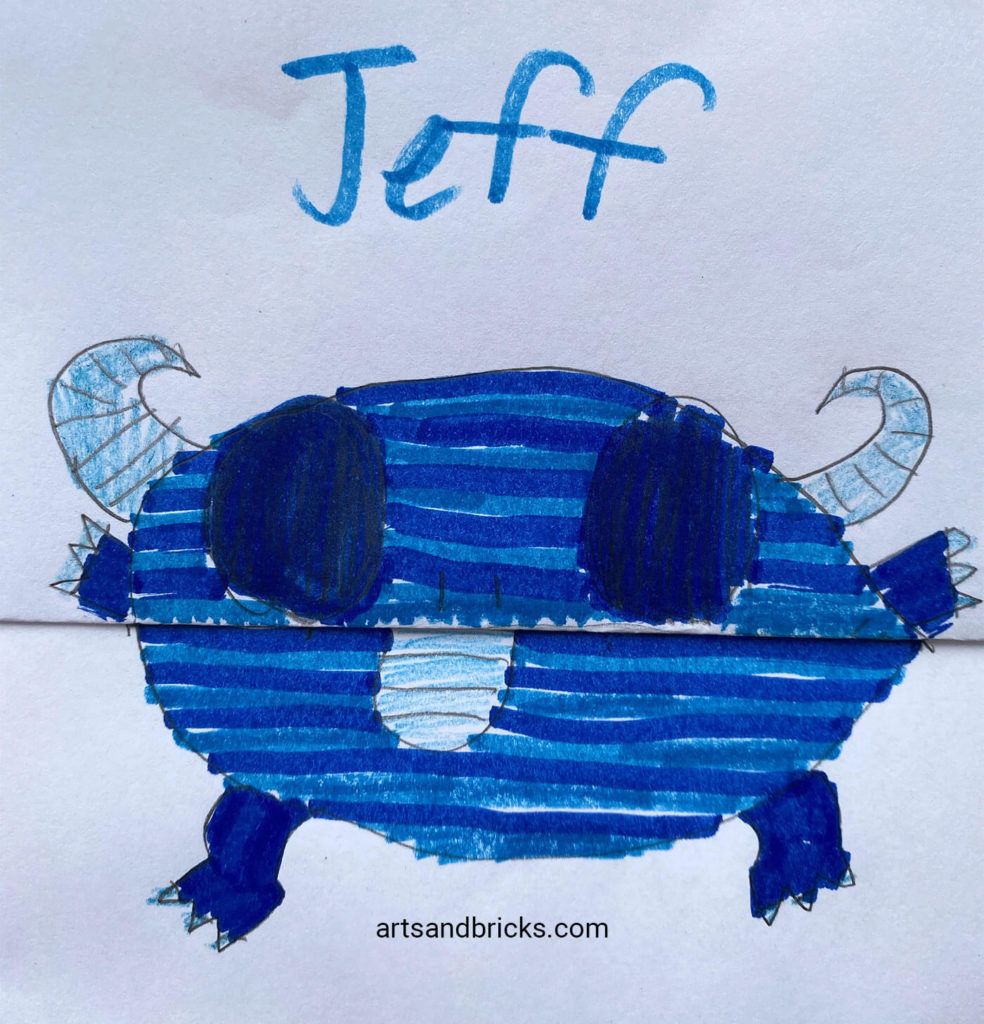 Oh my, Jeff, what big teeth you have!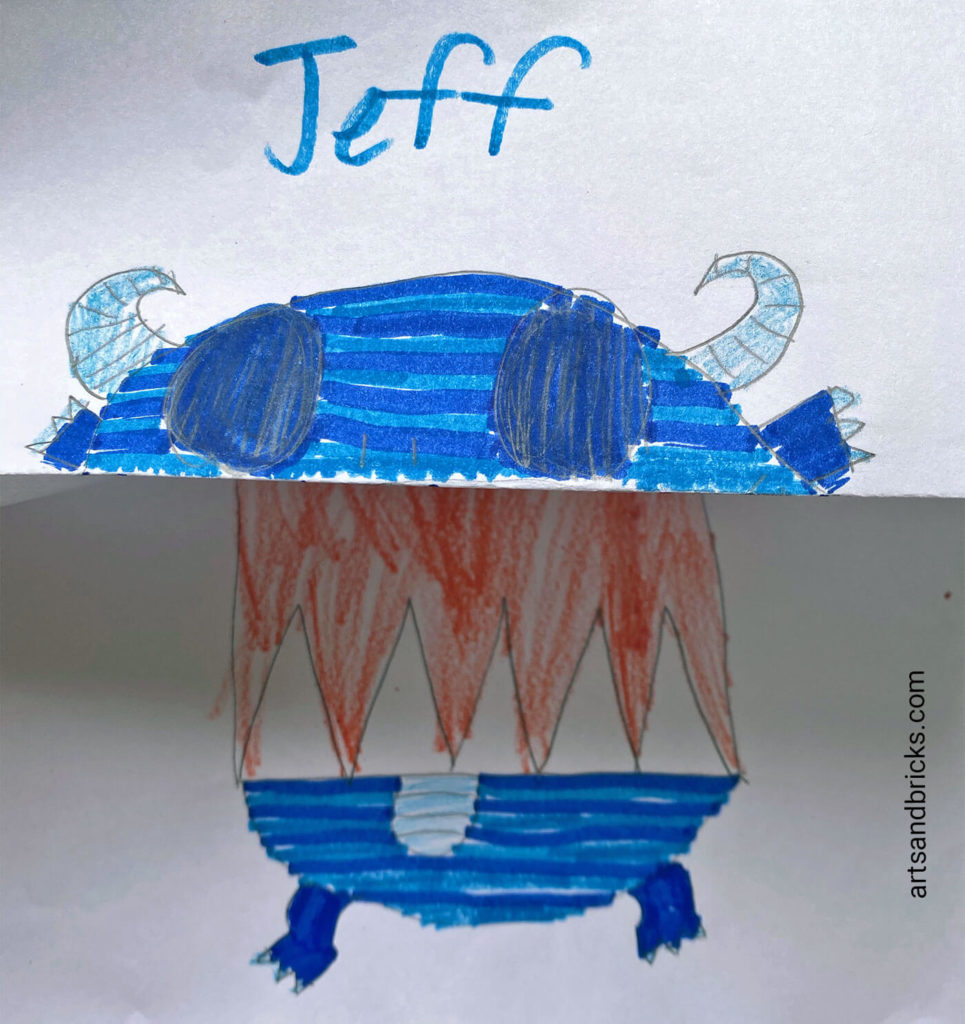 Ahhhh! Jeff, You're So Scary!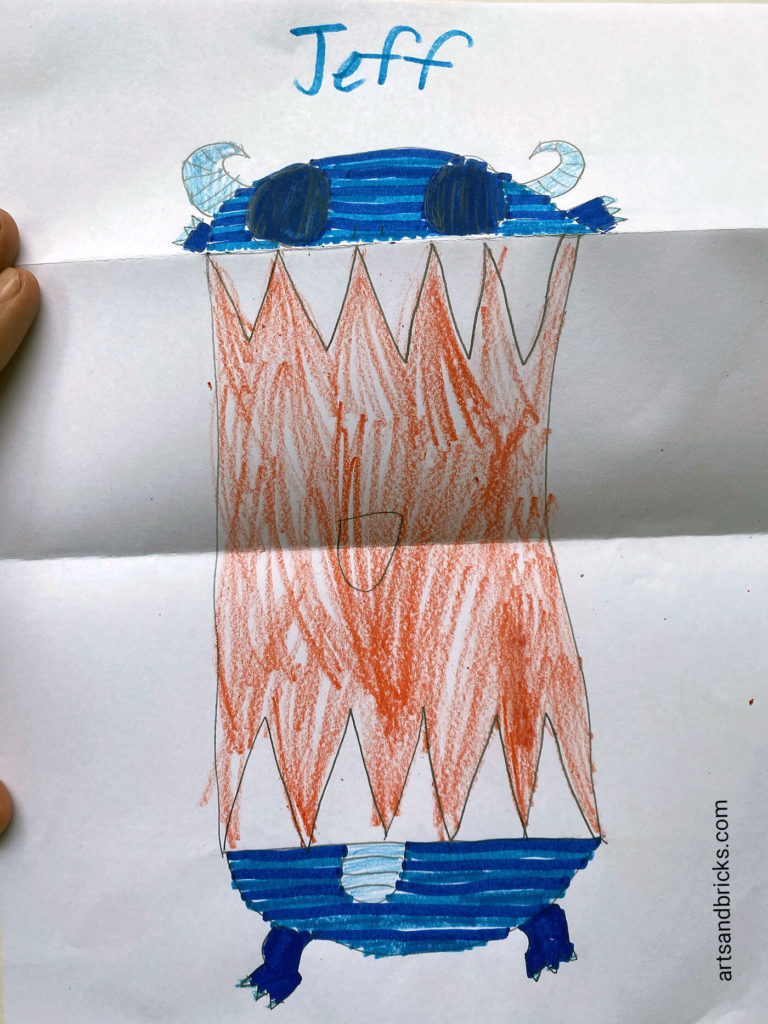 Video How To: Draw a Surprise Folded Monster Craft
Save this Kids' Paper Craft for Later – Pin It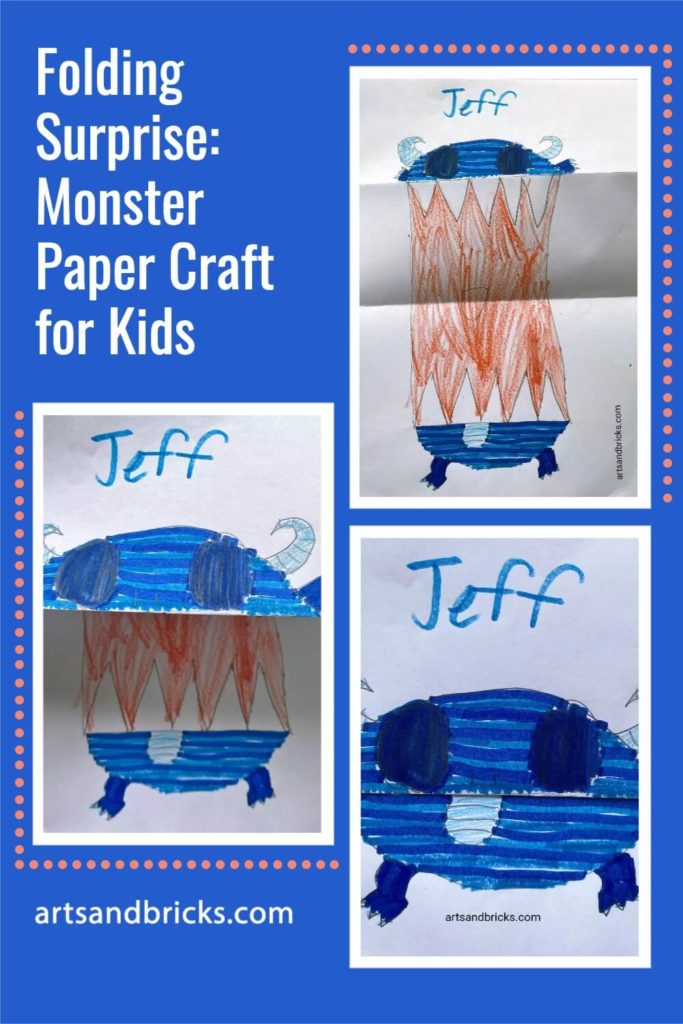 More Folding Suprise Monsters
Folding surprise monsters have been a third, fourth, and fifth-grade favorite drawing activity. Find more inspiration in our Food-Themed Folding Monster post (and videos).