Paper Folding and Drawing Fun for Kids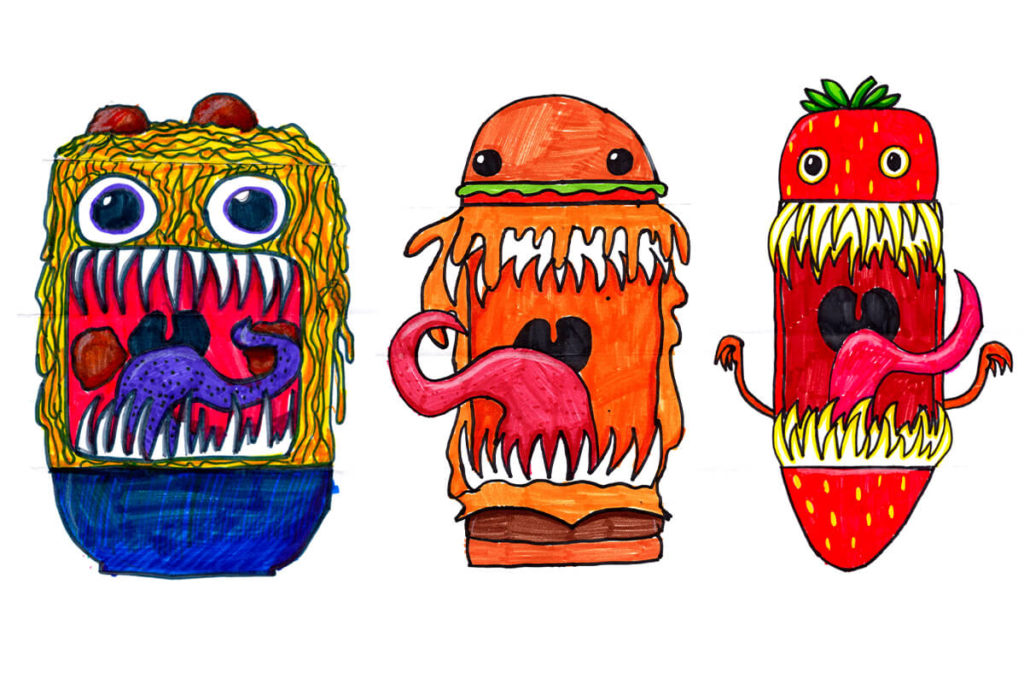 We had a folding surprise "monster" drawing marathon this past weekend. We started with Art for Kids Hub videos and then moved on to making our own, too! Check out our food-themed monster folding drawings for kids.
I love that we started to learn how to add shading with markers. For the shine, we started by adding a white crayon or white colored pencil on top of the marker. But as we kept going, we started to leave shiny shapes undrawn, revealing the white paper.
Explore How-To Videos and our Drawings for the following Food Folding Surprise Monsters
---
Scary Hot Dog Monster Folding Surprise
Check out this unsuspecting hot dog that all of a sudden wants to devour you, not be devoured itself!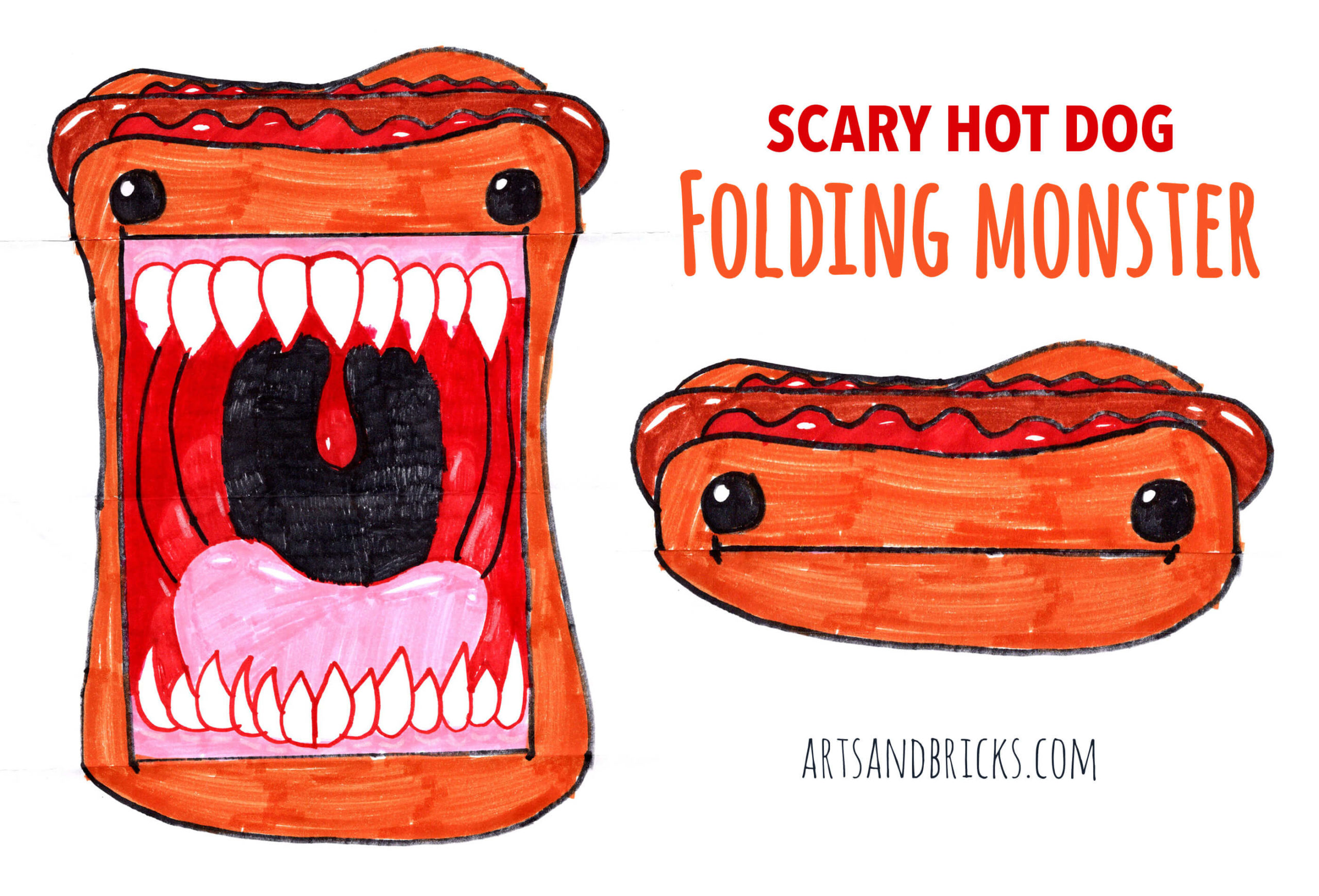 ---
Scary Strawberry Monster Folding Surprise
Fruit — like you have never seen before! Be wary of biting into this delectable berry! I especially love that strawberry leaves use two shades of green to create a realistic three-dimensional look.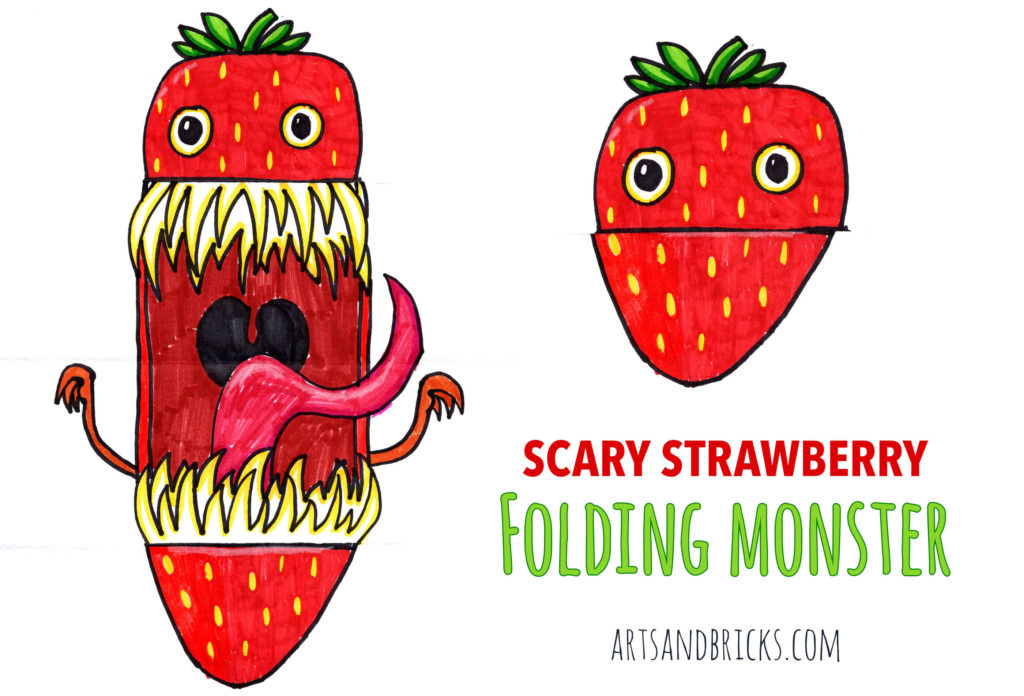 ---
Scary Cheesburger Monster Folding Surprise
Advertisement - Keep Scrolling
Dripping with cheese, this cheeseburger is more than a mouthful! I especially love the spots and lighting on the monster's tongue!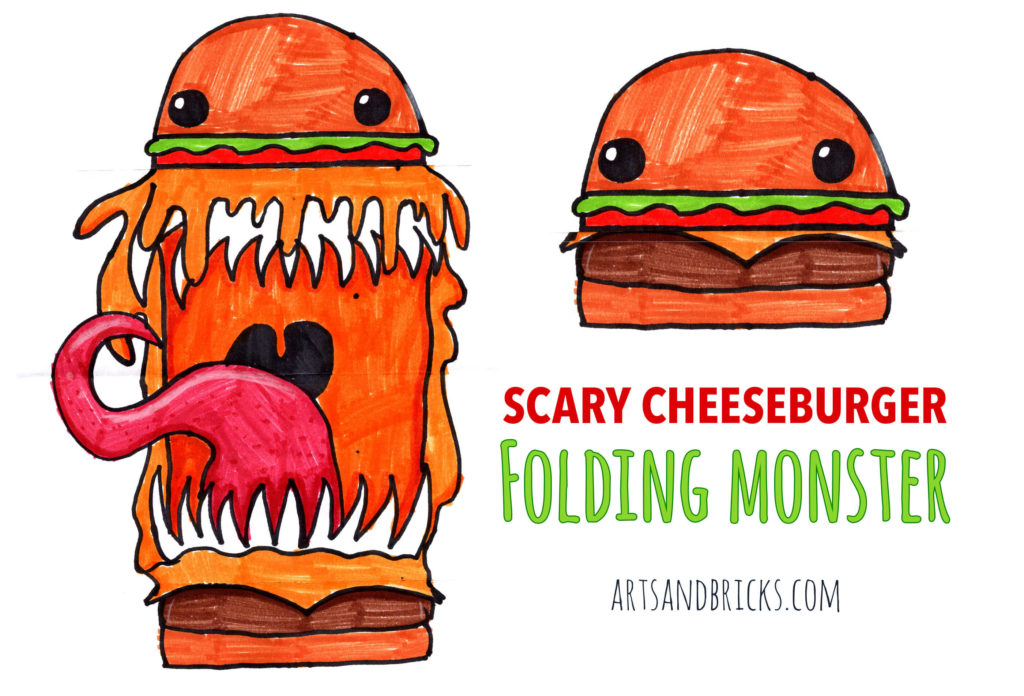 ---
Scary Pasta Monster Folding Surprise
After a day of drawing folding monster surprises, we decided to make our own. We decided a big bowl of pasta with meatballs would be a crazy noodle monster! What do you think?
I love these eyes and the shading included on the meatballs and pasta, and of course, the purple-speckled monster tongue is fantastic!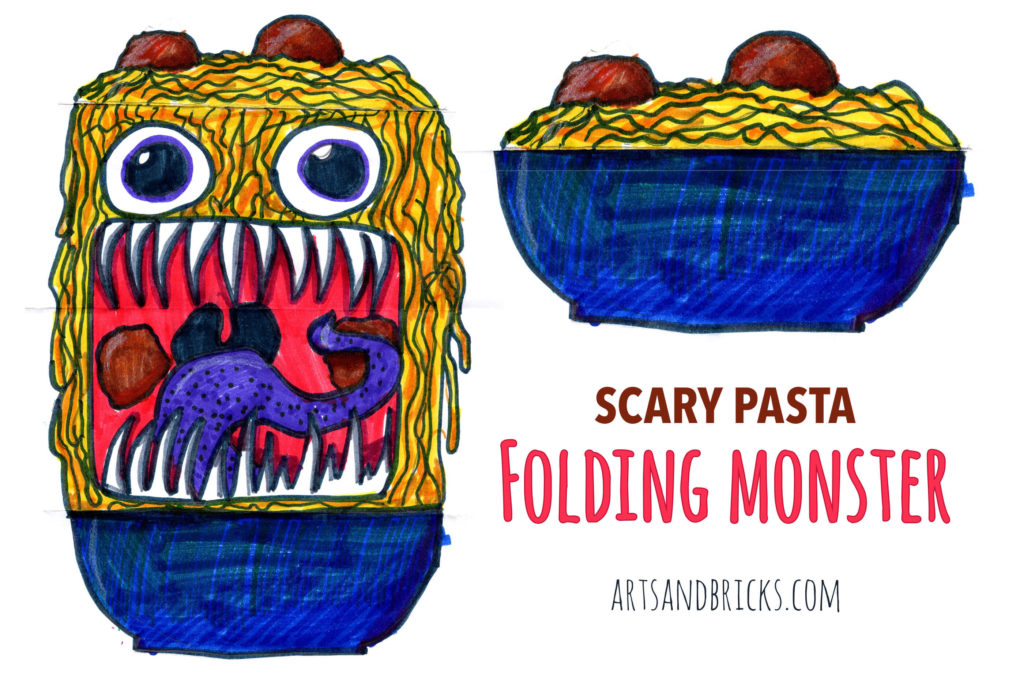 We hope you enjoyed these Food Folding Monster ideas. We sure had fun. Perfect as a Halloween Kids Activity or an anytime-of-year art project, Folding Monsters are great! Other Folding posts you might enjoy include our Folding Surprise: Monster Paper Craft for Kids article highlighting some of his folding monsters created long before we found the Art for Kids Hub YouTube channel!