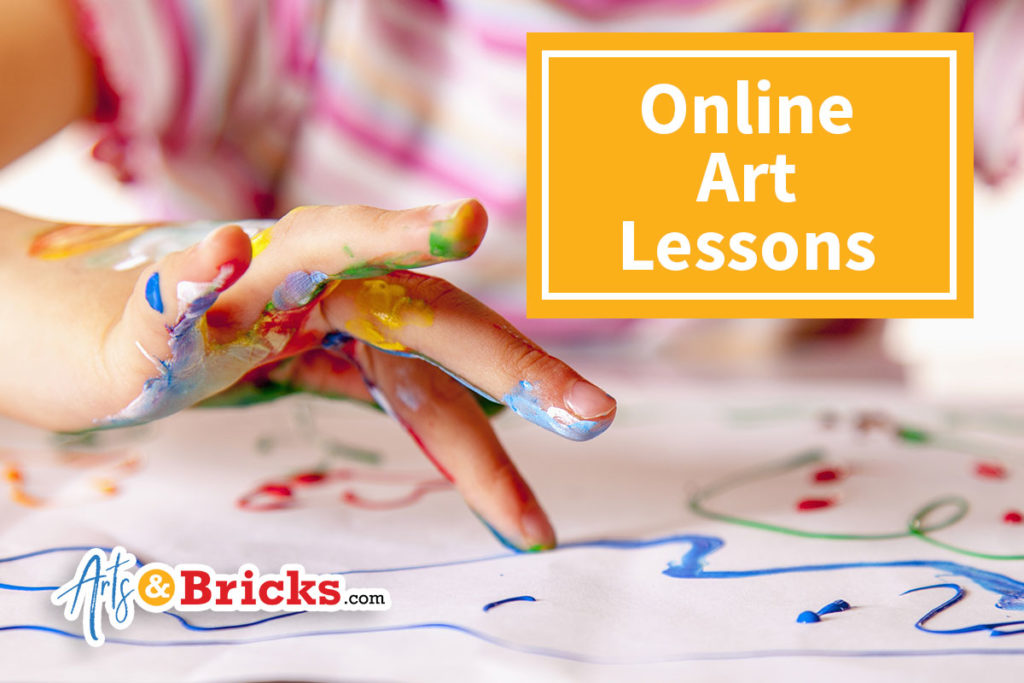 Watch your children's favorite illustrators and artists online
Art for Kids Hub
The Arts for Kids Hub YouTube channel that my daughter shared with me; my daughter completes these How to Draw videos in her class at school. The videos feature a Dad and his kids drawing everything from robots to dragons, from Arial to Belle, and ice cream cones to unicorns. Now, we'll spend hours drawing together. My elementary-age son loves the Arts for Kids Hub Fold-Out Monsters! We've made so many, you can check out our favorite food-themed folded monsters and the How-To Arts for Kids videos, and explore our earlier Folding Suprise Monsters, too.
Lunch Doodles with Mo Willems
In response to the social distancing and quarantining in March of 2020, The Kennedy Center brought Mo Willems streaming to our homes with their artist-in-residency program "LUNCH DOODLES with Mo Willems!"
We're in love with it! It is engaging. The kids giggle and participate and, most of all, are proud of the work they're doing. This Saturday, the first thing our son did was doodle a Saturday, March 28 design.
Advertisement - Keep Scrolling
You can watch each of the 15 episodes on YouTube, and there are downloads available from the main website: https://www.kennedy-center.org/mowillems
David Spencer
This new YouTube channel is by children's book illustrator David Spencer. You might recognize his work from the book, "The Epic Adventures of Huggie & Stick." The videos are playful and worth a watch; we're excited to see how this channel grows!
Bob Ross
Bring back childhood nostalgia with episodes of the soothing "The Joy of Painting with Bob Ross." The Bob Ross YouTube channel includes over 31 seasons of his hit show and several shorts, too.
Watch Online Art Lessons and How-To Videos
Deep Space Sparkles
Deep Space Sparkles provides a FREE weekly art tutorial on YouTube for kids; the art projects are often inspired by historical and contemporary artists.
Createful Kids
The Createful Kids YouTube channel features videos made by a Mommy and kids team. The videos are step by step, easy to follow, and taught by a real art teacher. This appears to be a great resource for long-term homeschooling families, as well as for temporary homeschoolers and parents with kids at home over the summer and holiday breaks.
As a mom with a Master of Fine Arts, I especially appreciate the children's art history lessons and projects.
Free School – Famous Artists for Kids
Free School is a YouTube channel that provides kid-friendly videos that expose your elementary and middle-school-aged children to famous art, classical music, children's literature, and natural science.
Wecreate Lessons
The Wecreate Lesson YouTube channel features art projects that require adult supervision (and are often messy) that preschoolers will love! Projects are geared towards kids ages 3 to 8 and are grouped by subjects such as Spring Inspiration, Winter Wonderland, and Summer Fun. These crafts often use sensory materials like painting with potatoes, fingerpainting, making collages, and more.
Kirsten Brunner
Kirsten Brunner's YouTube channel highlights art projects for elementary-aged kids. Many of her projects start with a mini-art history lesson to introduce the technique.
Easy Kids Crafts
Back to the basics! The Easy Kids Crafts channel mostly features projects that utilize paint, paper, scissors, and glues and are catered toward elementary-aged children. Videos range from generic unicorns and flamingos to seasonal and holiday crafts.
Online Art Curriculums – Paid
Masterpiece Society
This online art school curriculum includes art history and fosters creativity in kids and teens. By studying the great master artists and their works, and learning to use various art mediums and techniques, students will hone both the skills and tools to let them take flight creatively.
Designed to supplement homeschooling parents, this online program includes a yearly studio membership option, allows for a la carte purchases, and offers a FREE Impressionist Bird lesson.