LEGO bricks are an accepted artistic medium. Like oil paint, stone, or wood, LEGO bricks are used by fine artists for self-expression and to visually comment upon our human experience.
Relatively new to the fine art world is the idea that a child's plastic building block is also an artistic medium worthy of display in the world's most prestigious art galleries. The following professional artists and master model builders are "physically" building the way for future LEGO artists, and we're so grateful!
Awesome LEGO Artists
---
Reza Aliabadi (rzlbd)
Aliabadi is a Toronto-based architect. His LEGO journey starts when he is four years old, living in Tehran, Iran, and his "LEGO addiction" continues as an adult, now professionally. Aliabadi's signature or sole mark is rzlbd, and his studio is Atelier RZLBD.
Ongoing themes of his art include investigating serial works. Recent work brings the LEGO brick into this repetitive exploration. 100 Abject Towers is marked by its use of yellow and gray 2×4 LEGO bricks shown as a collection of 100 miniature towers. Explore all work (including non-LEGO medium projects) by visiting http://www.rzlbd.com and scrolling to the bottom to choose from installations, paintings, drawings, and photographs.
---
Mariann Asanuma
Advertisement - Keep Scrolling
Asanuma's claim to fame is that she is the world's first female freelance LEGO artist. Her company, Model Building Secrets, has been providing LEGO model building services for almost 15 years. She started her professional LEGO career in 2003, working at LEGOLAND® California as the first female American Master Model Builder. She's written books about LEGO building and created commissioned works for large corporations such as Google.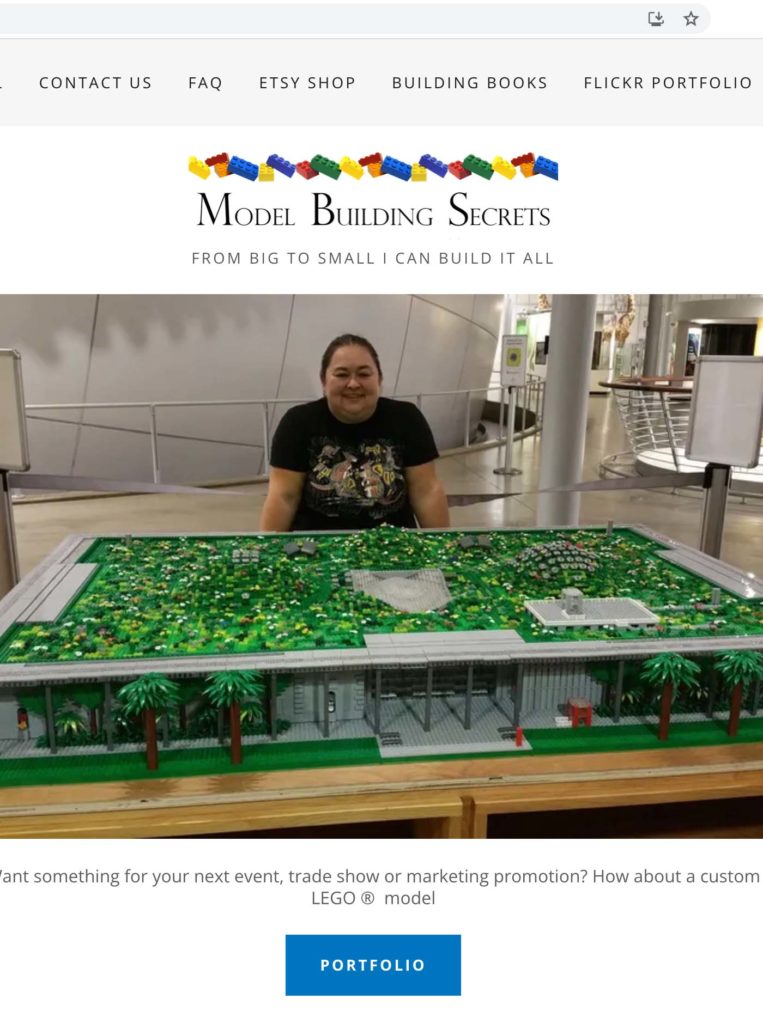 ---
Warren Elsmore
Elsmore is a professional LEGO artist based out of Edinburgh, UK. His company "specializes in creating world-class exhibitions and bespoke commissions out of LEGO® bricks." In 2022, his current gallery exhibition is called Brick Wonders and is on display at the Novium Museum, UK. The exhibit features over 500,000 bricks highlighting wonders old and new, including The Great Barrier Reef.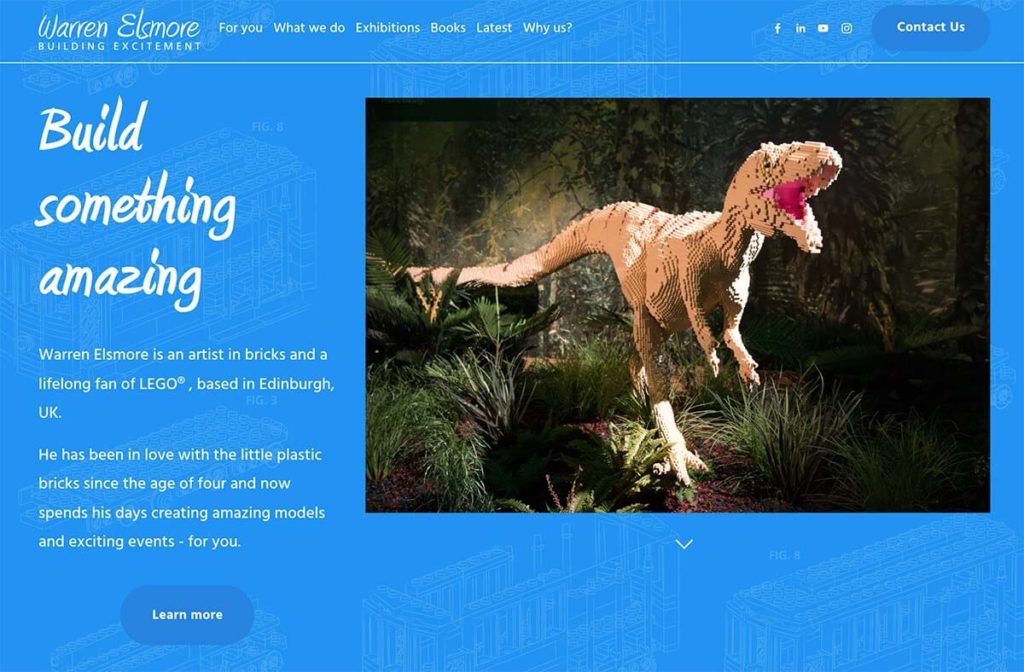 ---
Kate Hunter
Kate Hunter, also known as The Brick Huntress, is a US-based LEGO artist who holds a BA in Art History, Minor in Fine Arts, and Masters in Counseling Psychology. Kate found bricks as her artistic medium when in 2018, she visited Nathan Sawaya's Art of the Brick exhibition. Inspired, she returned home and built her first mosaic, "Girl." She's a mom who also shares her LEGO passion with her children. She is best known for her mosaics, some original and some recreations of her favorite 1960s Pop Art.
According to her interview in Talk Paper Scissors, Kate's goal "is to show young girls and women that they can do whatever they're passionate about; don't settle, keep growing as an artist and as a person."
---
Gregory Jonason
Gregory Jonason is a US-based brick artist focusing on LEGO mosaics and sculptures. His company is known as Bricks in a Snap.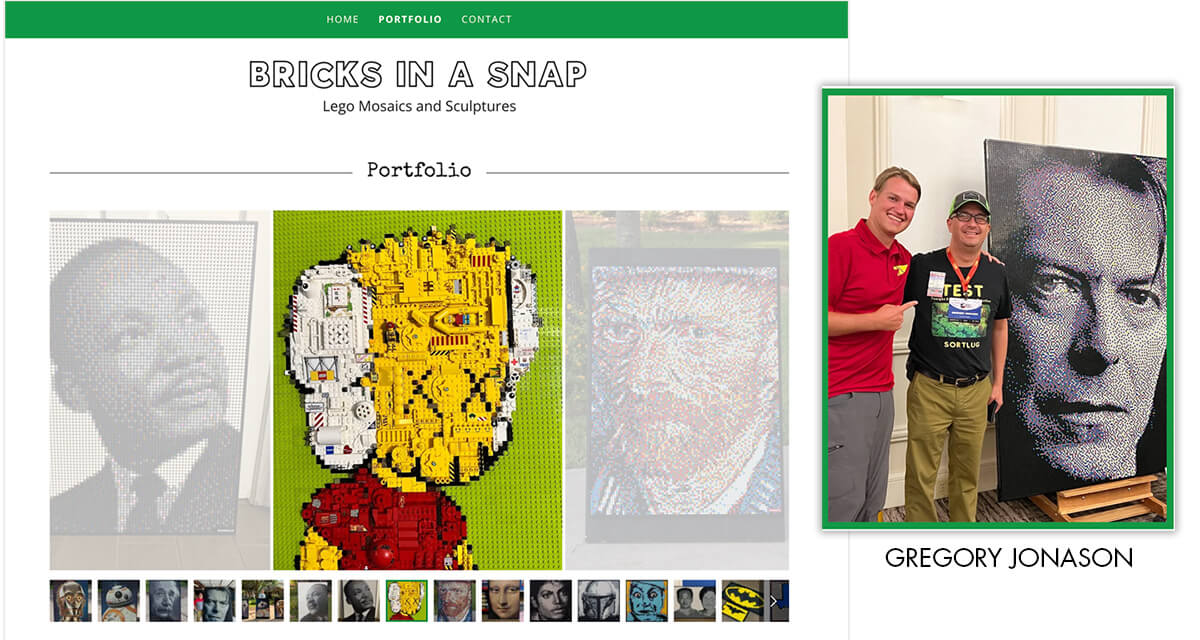 Celebrating that LEGO is now seen as a fine art medium, in 2022, the Houston, Texas Pearl Fincher Museum of Fine Arts put together a LEGO exhibition; Jonason is part of this exhibition. Jonason works at the University of Houston and is an artist in his free time.
---
Sean Kenney
New York-based sculptor Kenney is best known for his larger-than-life nature sculptures built from LEGO bricks. Since 2012, his sculptures have toured the world and have delighted viewers at locations such as gardens, arboretums, zoos, and museums. Kenney's award-winning work includes exhibits, portraiture, children's books, and commissioned artwork.
In 2022, after the mass shooting in a Uvalde, Texas elementary school, Kenney commemorated each child with a LEGO portrait. He is quoted in Kens5 News, "The irony there is children should be playing with toys and not hiding under desks," said Kenney. "In these portraits, I intentionally left many pieces out so they're not finished because these kids didn't get to finish their lives."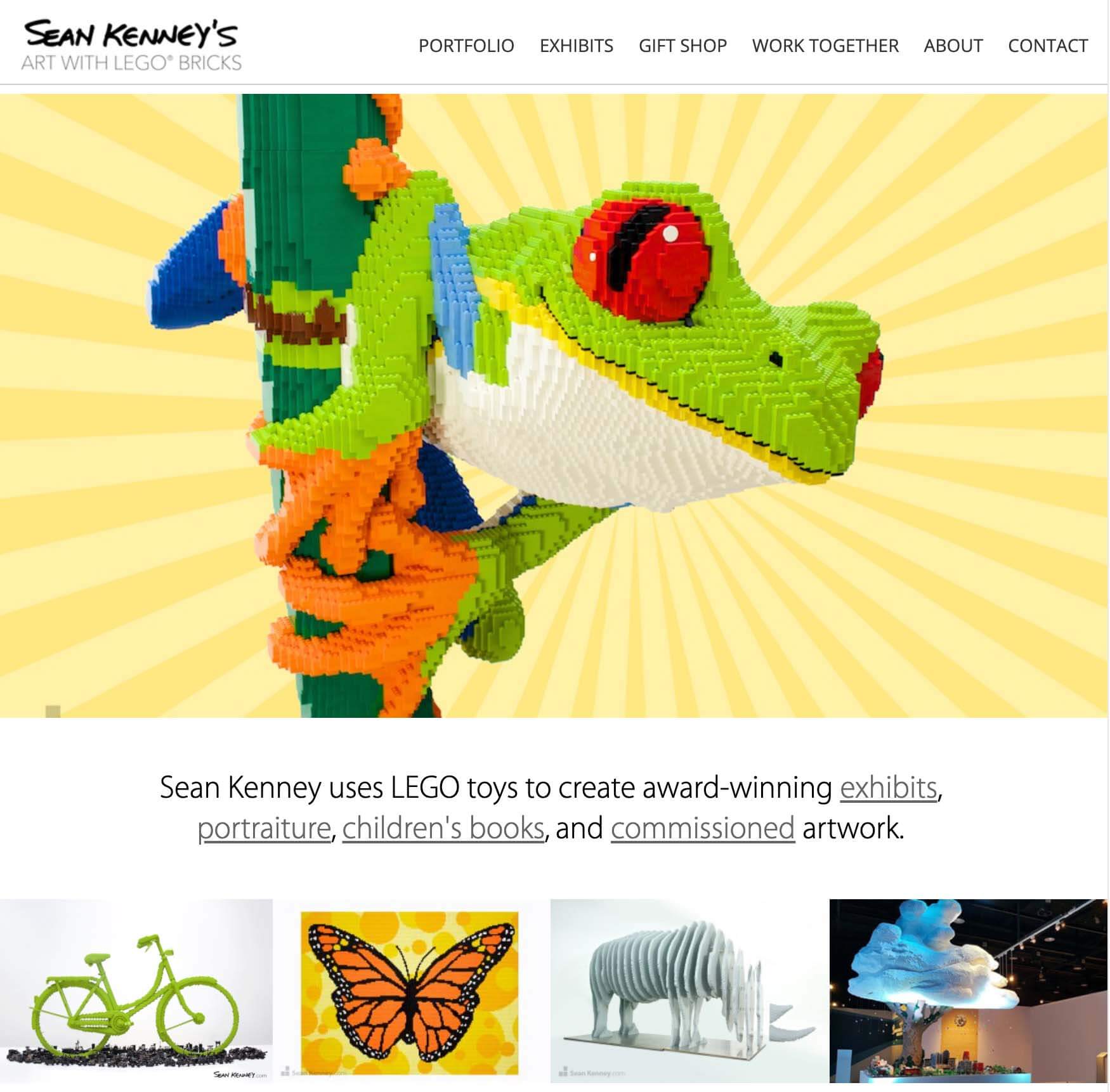 ---
Maurizio Lampis
Lampis is a LEGO builder who founded the KaralisBrick Cultural Association and Brick Museum in Sardinia, Italy (a northern Italian island.) Works of LEGO Art include medieval castles and monuments of Sardinia, including the Basilica di Bonaria in Cagliari.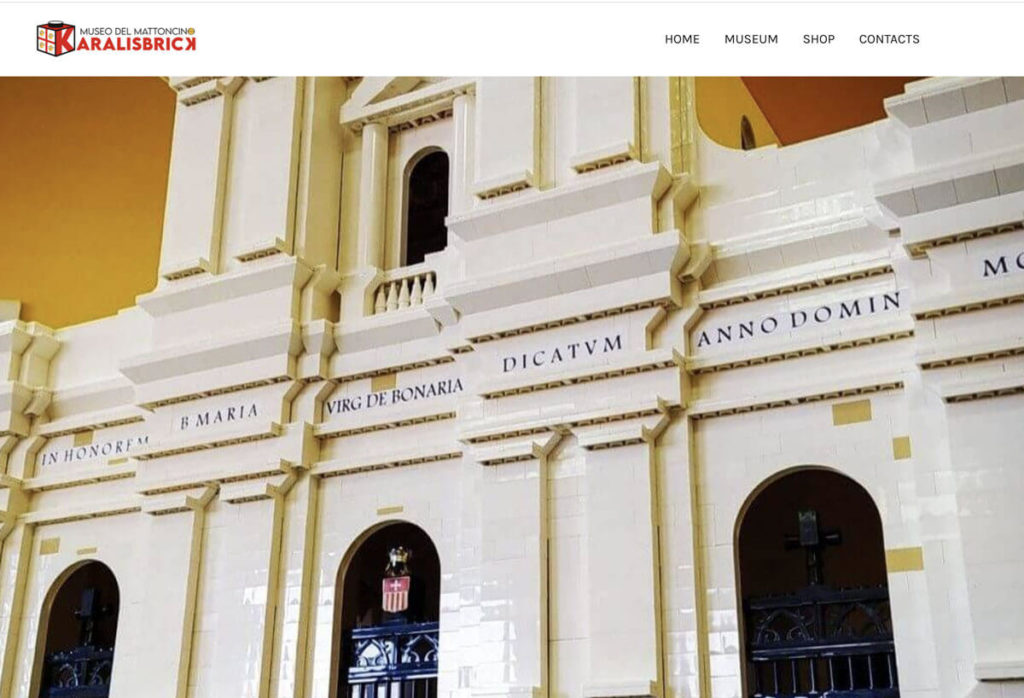 ---
Kanna Nakayama
Nakayama is Asia's first female Lego master model builder. Her workshop is at the Legoland Discovery Center in Osaka. Her love of LEGO bricks started as a child, and in kindergarten, she wrote that she wanted to work with Legos when she grew up.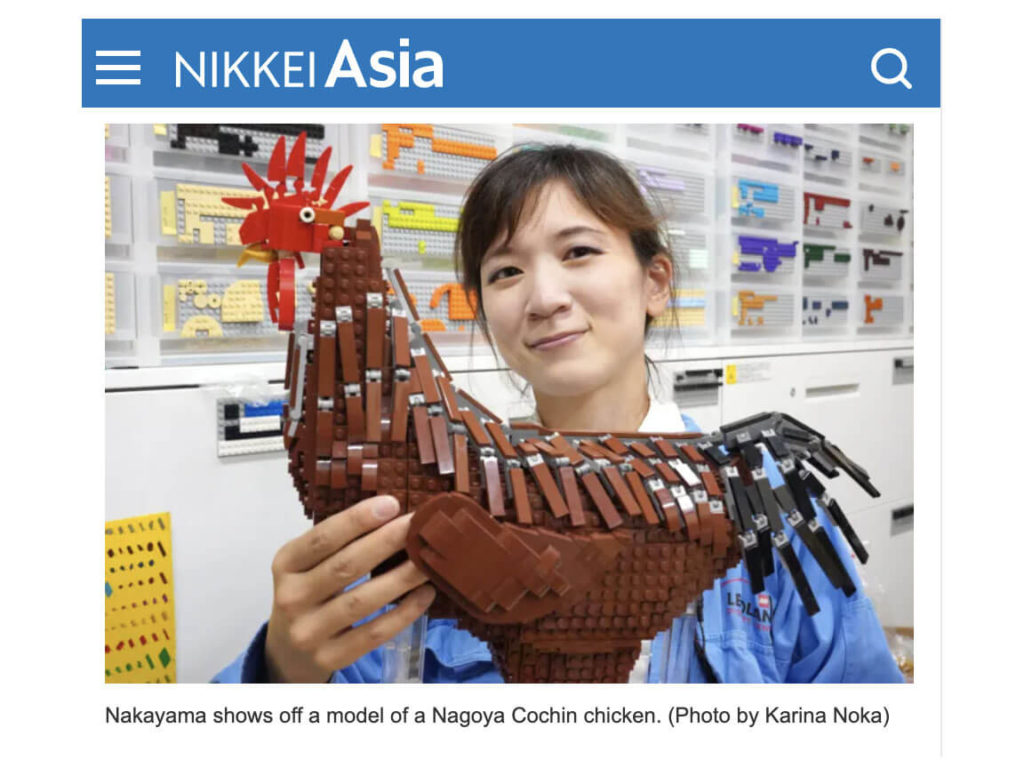 ---
Aaron Newman
Brick designer and full-time brick artist Aaron Newman was a contestant on the first season of LEGO Masters in the US.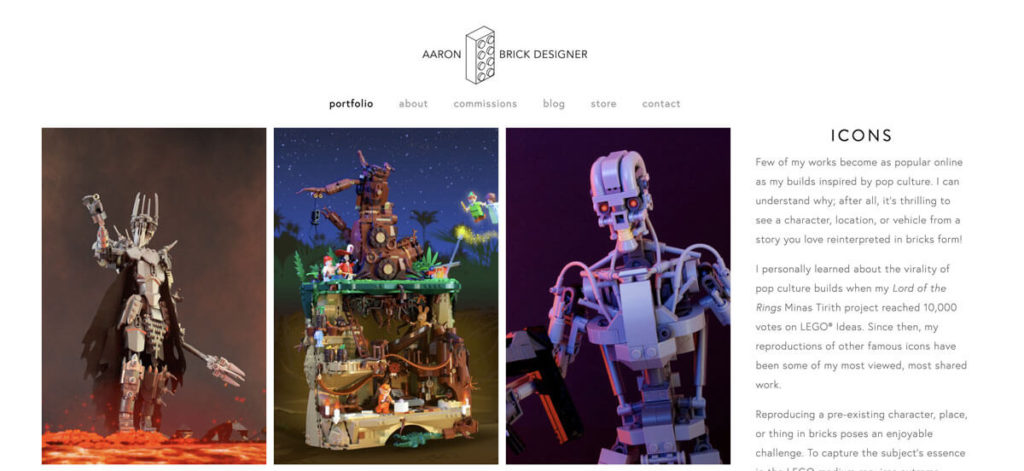 ---
Ekow Nimako
Nimako is a Toronto-based Canadian artist known for surrealistic LEGO art. With formal fine arts training, Nimaka is a professional LEGO sculptor who intentionally weaves a positive black narrative into his body of work. Notably, the 'Building Black' series uses black LEGO pieces and draws inspiration from West African culture; AMORPHIA includes elements of West African mask-making.
Nimako also published a book, "Beasts from Bricks," that feature colorful build instructions for animals from around the world. This book is included in our Best LEGO Gift Ideas.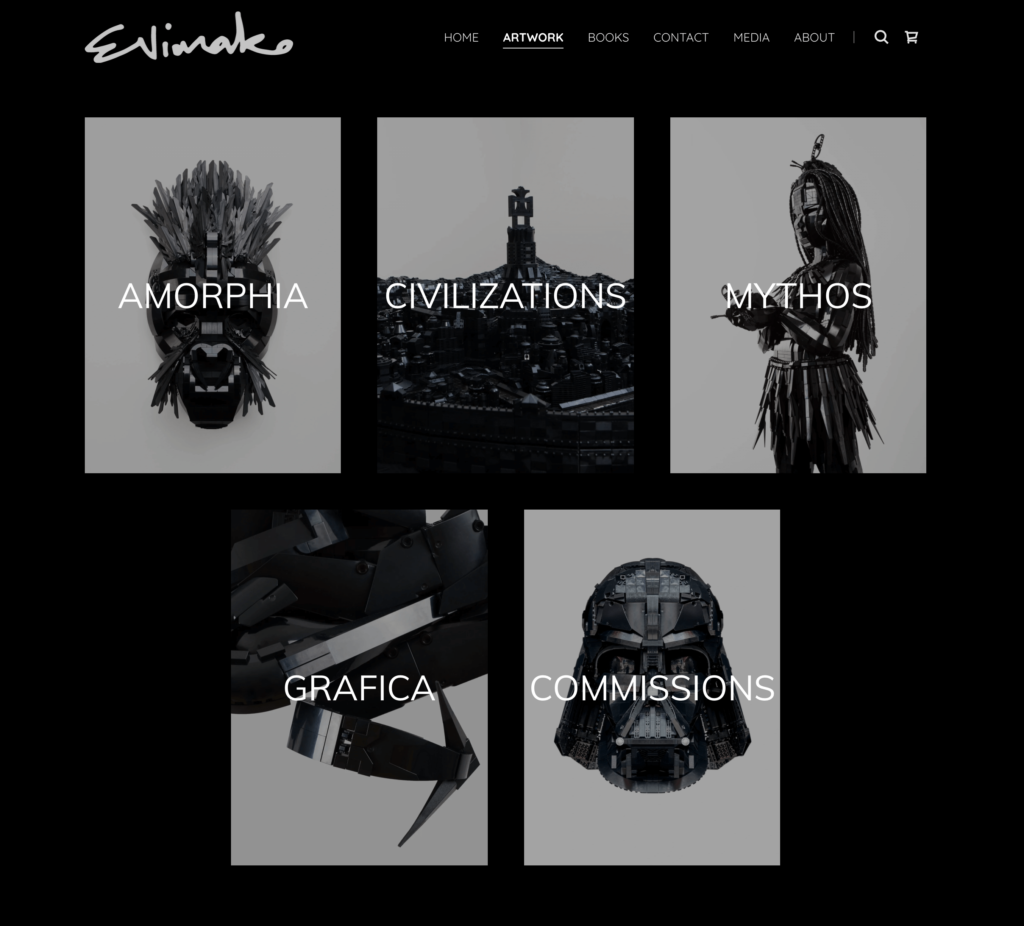 In an interview with CNN, Nimako is quoted as saying, "I'm making art. This is fine art. It's not a hobby, it's not a toy, it's not part of the Lego fandom, it's not goofy. It doesn't fall into a lot of categories that Lego creations fall into."
---
Nathan Sawaya
Sawaya is an international-touring contemporary artist building large-scale LEGO brick sculptures. Formally trained and practicing as a corporate lawyer, Sawaya left law forged his path as a fine artist. Sawaya is recognized as the first fine artist to use LEGO bricks (a toy) as a fine art medium and subsequently brought a new aesthetic that merges Pop Art and Surrealism into the modern art gallery space. Check The Art of the Brick website's schedule for upcoming exhibitions.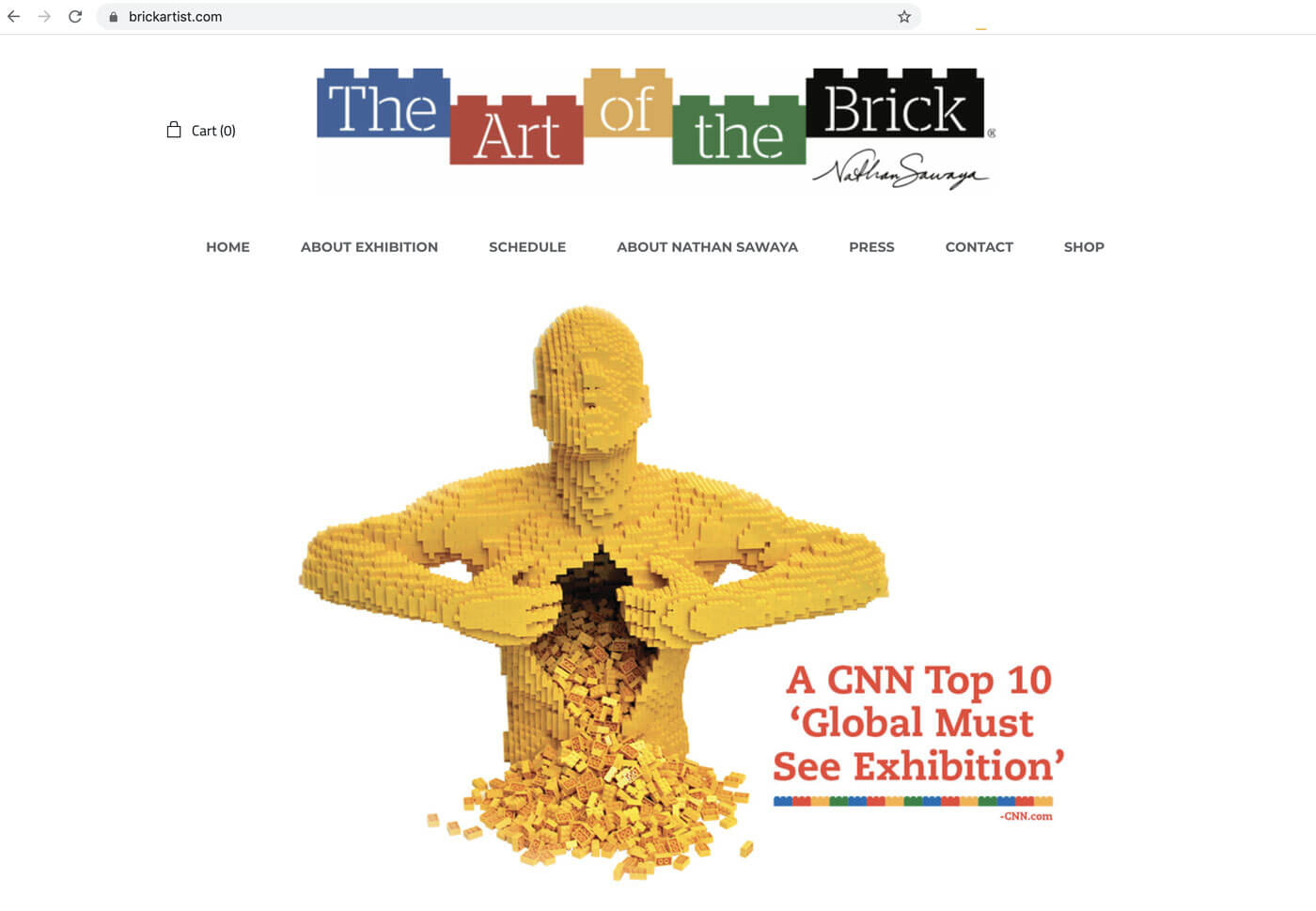 ---
Jan van Schaik
Melbourne architect turns old LEGO bricks into new art in his modern Lost Tablets exhibit.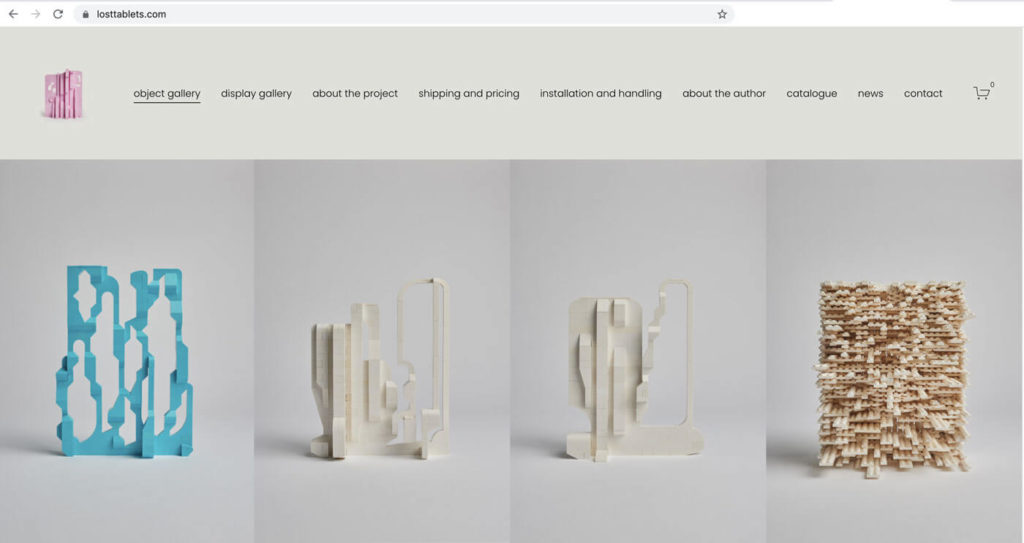 Craig Ward
Ward is a British-born designer, creative director, and author experimenting with brick-built typography in a project called BrikFont.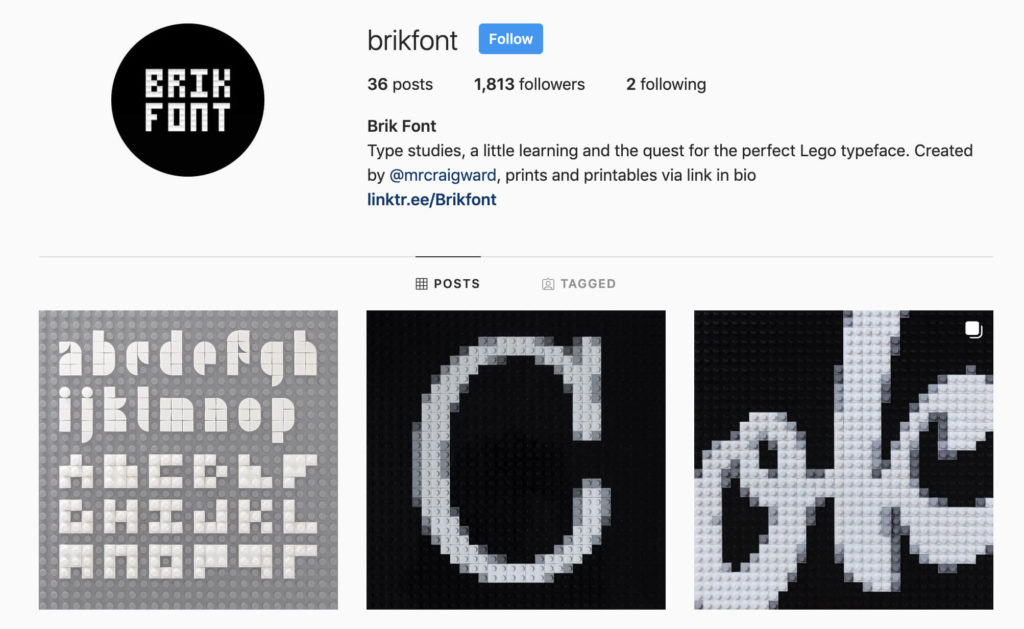 Are there more Famous LEGO artists?
Please comment below or send us a note to add more LEGO artists to our growing list of Best LEGO Artists.
---
PS. This post is not sponsored. We're a LEGO brick-loving family who posts about our favorite builds. Some of the links in this post are affiliate links and if you go through them to make a purchase we will earn a commission. Keep in mind that we link to these companies and their products because of their quality and not because of the commission we receive from your purchases. The decision is yours, and whether or not you decide to buy something is completely up to you.