2023 Update: Adidas has a complete LEGO collection
As of 2023, Adidas is selling 135 LEGO-branded products for kids. From shoes and boots to jackets and shirts, hats and baby onesies to bathing suits and jerseys, these LEGO-branded gear are for children 0 to 16.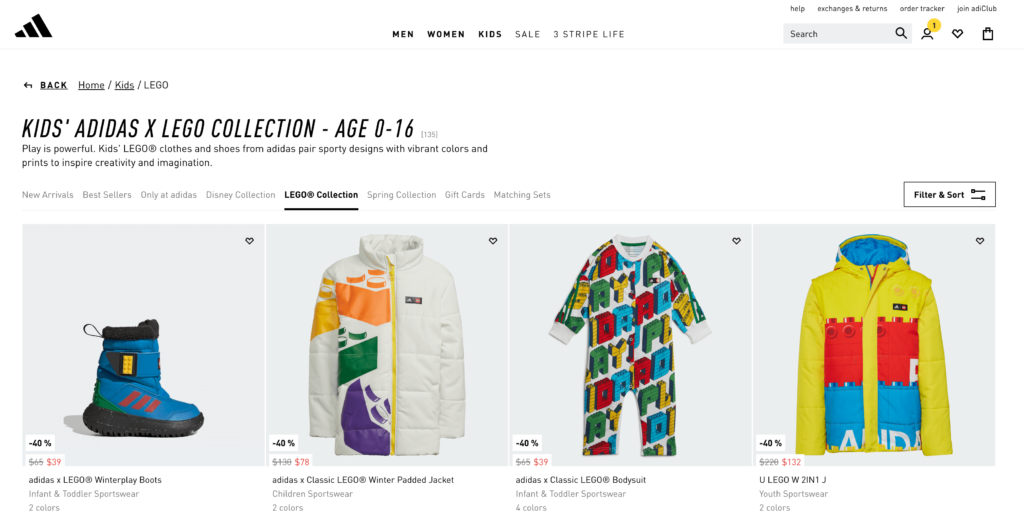 Looking for additional LEGO branded stuff for the kid LEGO Lovers in your life? Check out our LEGO Gift Guide for Kids.
In 2020, L was for LEGO PLAY.
Kicked off in 2008, the Adidas A-ZX series drops 26 unique shoes from A to Z. Each one is shaped by worldwide collaborations or icons from the Adidas archive: one letter, one drop.
In 1984 Adidas changed the world of footwear forever with the ZX Series. Now in 2020, Adidas originals and The Lego Group come together as part of the relaunched A-ZX Series. L is for LEGO Play. You're never too old to play.
Drop Date: Friday, Sept. 25, 2020
Buy Adidas/Lego shoes on Lego.com
Advertisement - Keep Scrolling
At a $130 price tag, these shoes are going to go fast. Watch the Lego Store for details, and sign up for VIP access.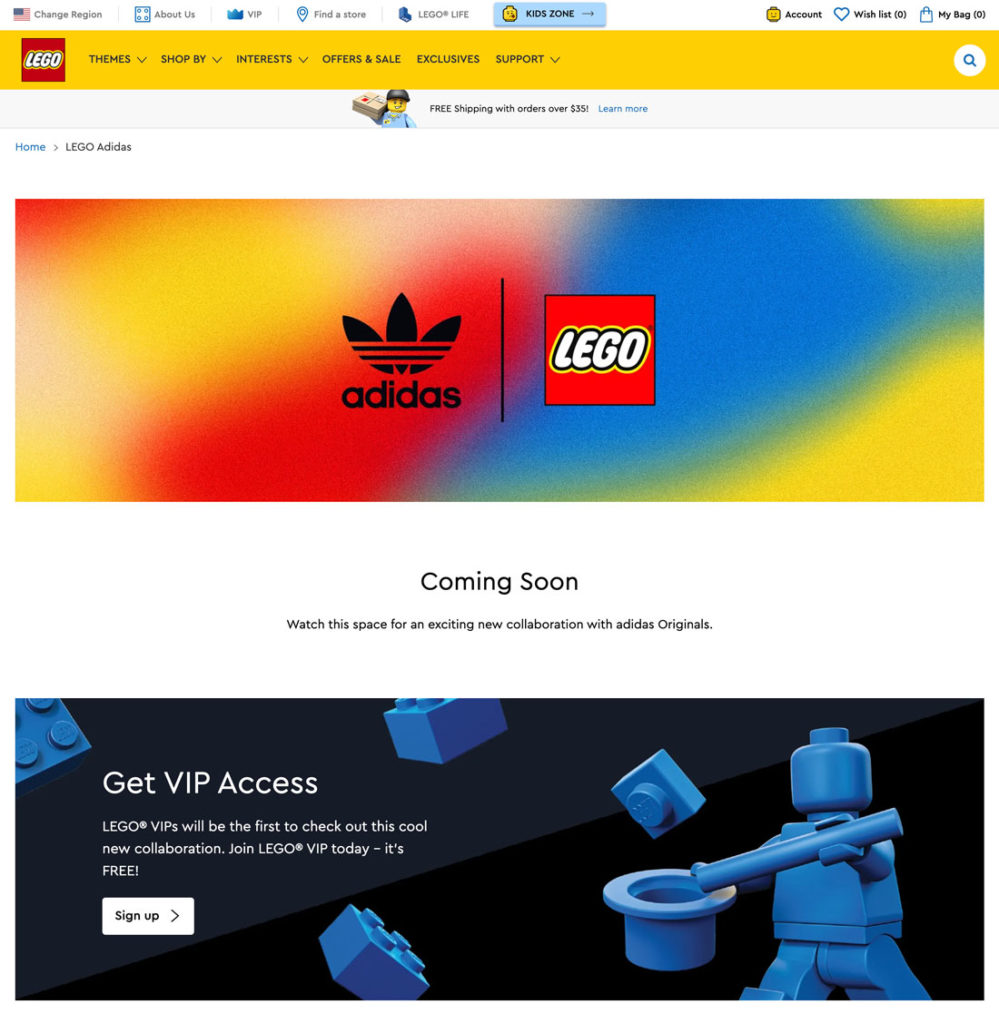 Buy Adidas/Lego Trainers on Adidas.com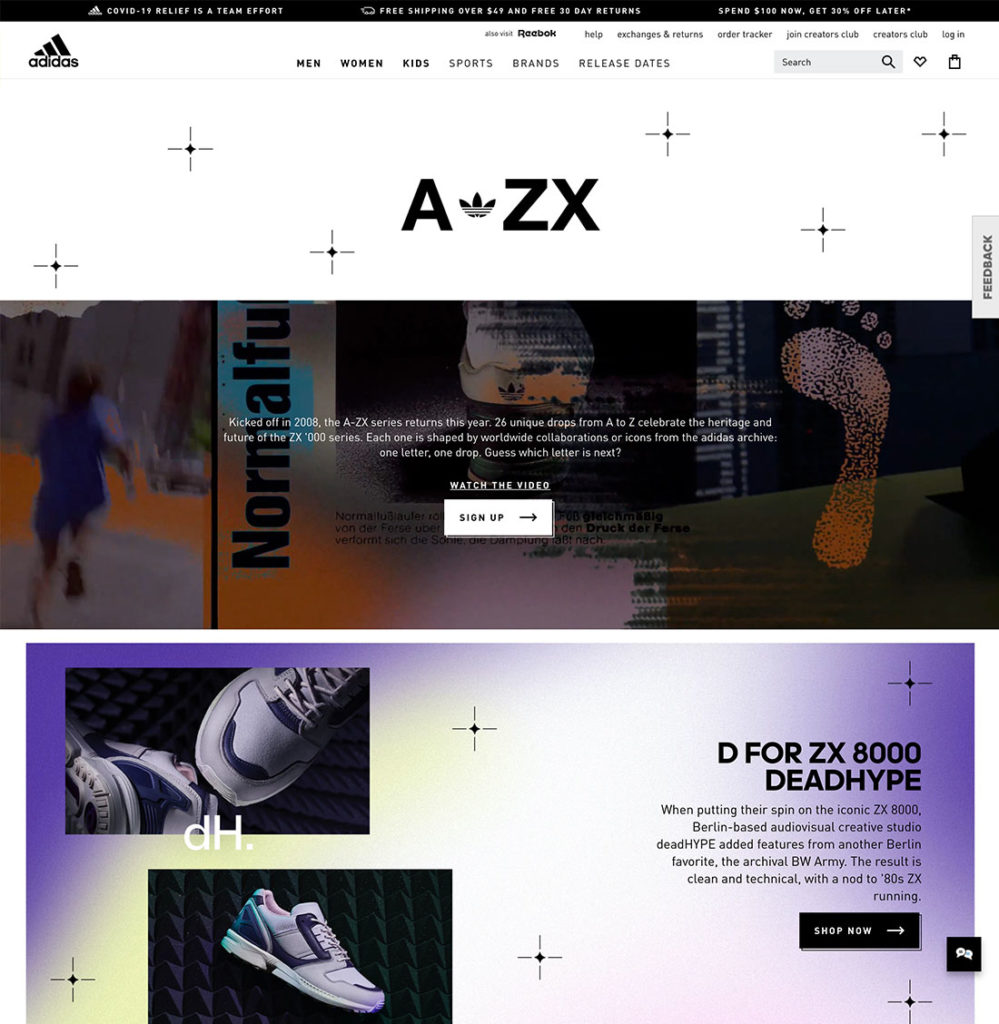 Sneak Previews of the Adidas LEGO shoes
Round Two cofounder, Sean Wotherspoon, posted images of the Lego/Adidas collaboration shoe reveal on Instagram. Take a look! © Images Sean Wotherspoon
HIGHSNOBIETY Unboxing and Reveal
Adidas / LEGO sneakers built from LEGO bricks
LEGO Certified Professional, Rene Hoffmeister, built sculptures of these new kicks!
What do you think?
Like 'em or Hate 'em, we want to hear your thoughts about the new LEGO ADIDAS sneakers! Leave a comment.
Do you love LEGO?
Our site is full of Kid LEGO set reviews, how to builds (like alligators and bats), and even a shop with LEGO brick-built room and window decals.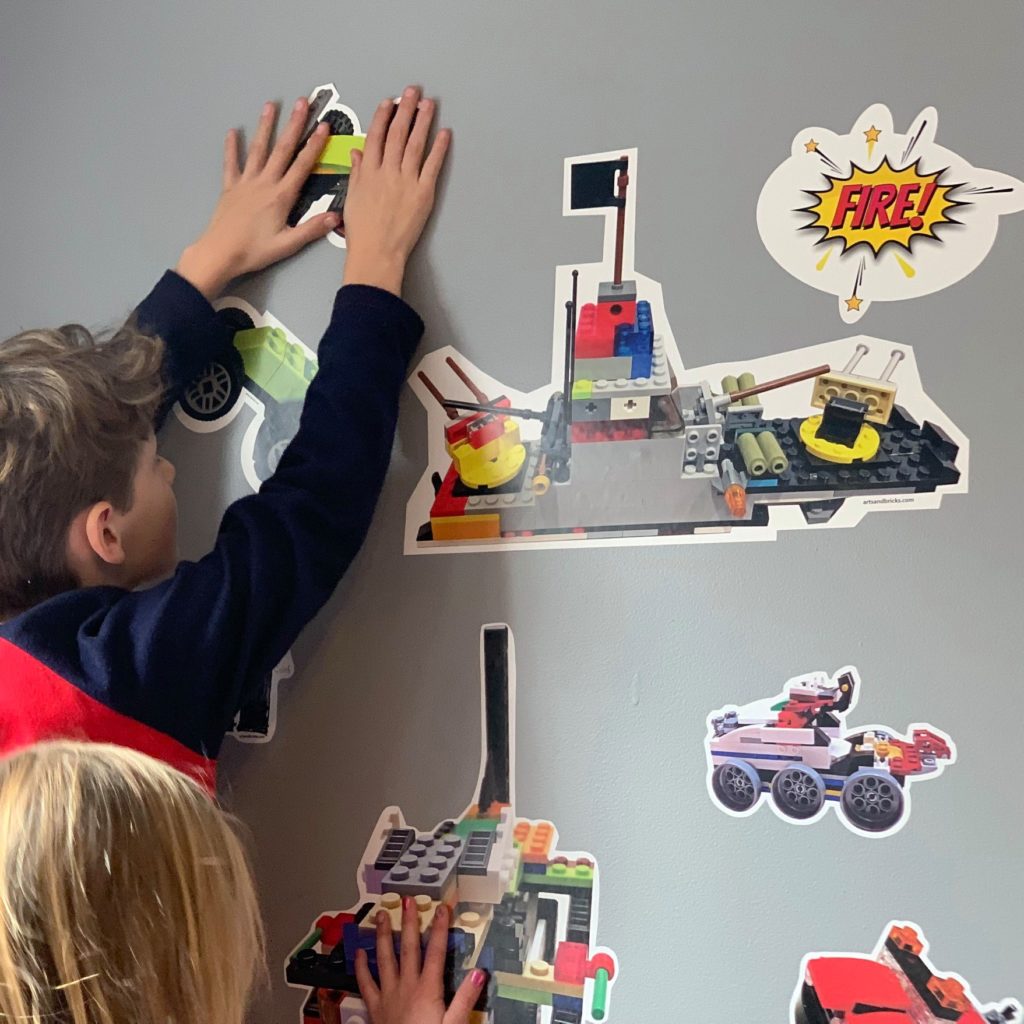 ---
PS. This post is not sponsored. We're a LEGO brick-loving family who posts about our favorite builds. Some of the links in this post are affiliate links and if you go through them to make a purchase we will earn a commission. Keep in mind that we link to these companies and their products because of their quality and not because of the commission we receive from your purchases. The decision is yours, and whether or not you decide to buy something is completely up to you.