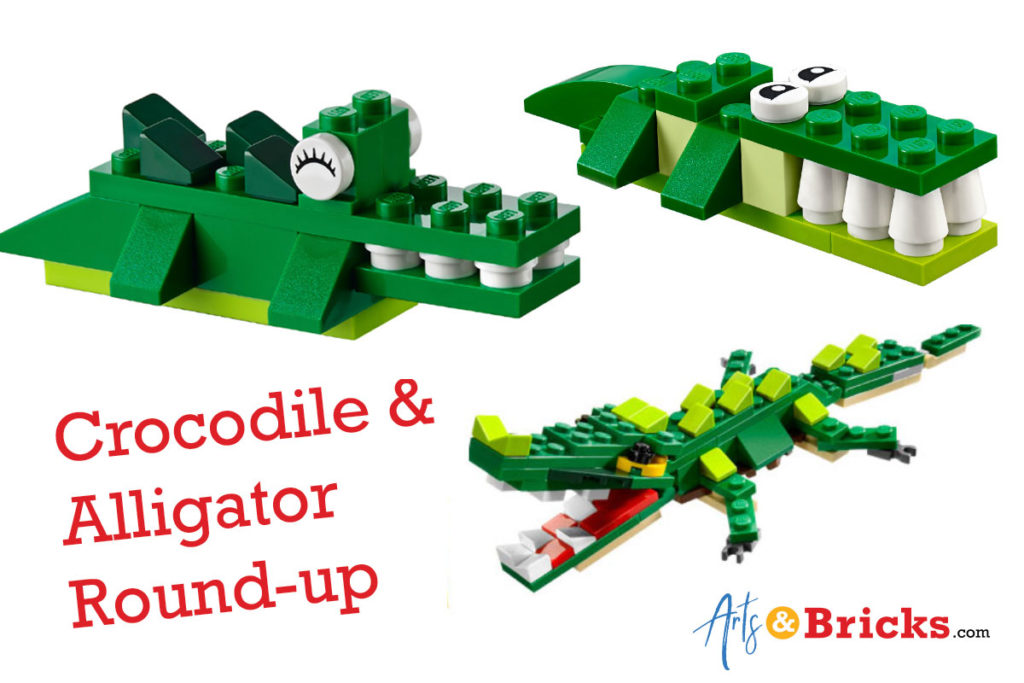 What kid can resist the CHOMP! CHOMP! CHOMP! of an alligator or crocodile? If you're around a LEGO-loving child, there will come the time when you'll want to know how to build one of these predators. Here's some reptilian inspiration.
Build-Your-Own LEGO Alligator/Crocodile
For build-your-own options, we recommend sorting through your personal collection and grabbing all your green pieces and then taking a look at Arts and Bricks's and LEGO Classic's alligator build instructions.
Build the Arts and Bricks Alligator/Crocodile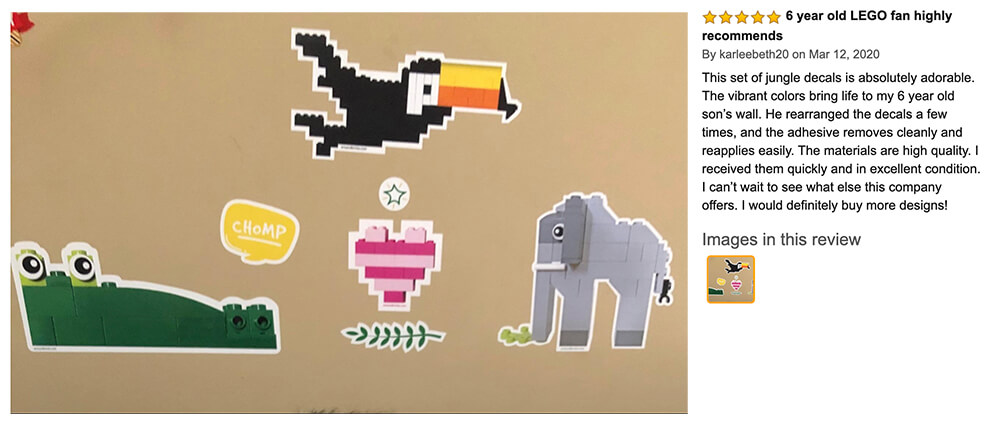 CROCODILE BUILD INSTRUCTIONS FROM LEGO CLASSIC
LEGO Classic has two downloadable instructions for LEGO crocodiles. Need more green bricks? You can always pick-up more green LEGO bricks by buying a Classic Green Creativity set.

LEGO Classic Crocodile Design 1
PDF of Instructions for Crocodile 1 shown directly below (build starts on page 18).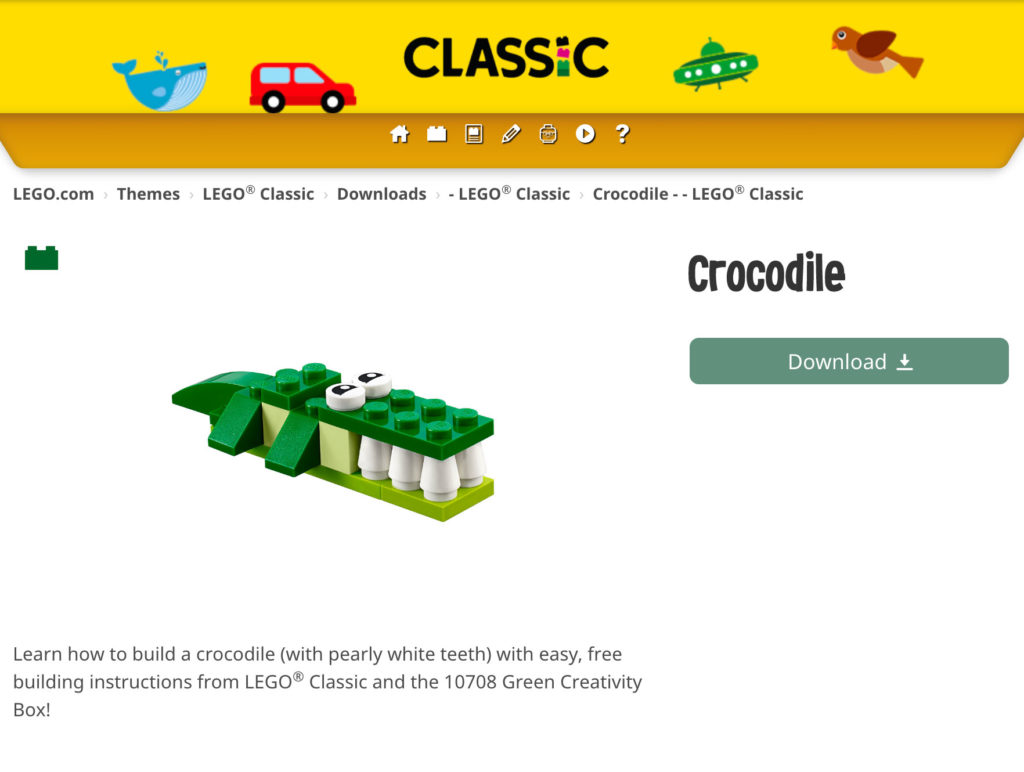 LEGO Classic Crocodile Design 2
Advertisement - Keep Scrolling
PDF instructions for Crocodile 2 shown below. Crocodile build starts on page 6.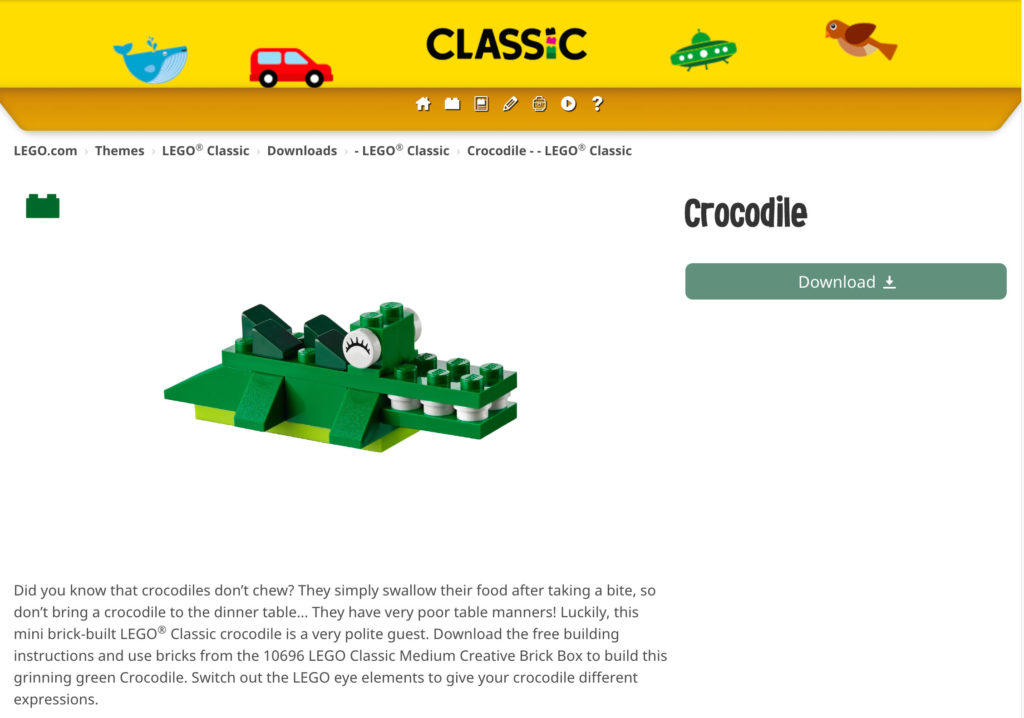 LEGO Alligator and Crocodile by @brick8brick
Check out the step-by-step instructions posted to Instagram by brick enthusiast, @bricks8brick. By the way, did you know that Alligators have U-shaped snouts and prefer saltwater while Crocodiles have V-shaped snouts and prefer freshwater?
LEGO Brick Alligator Separator
If you have a brick AND alligator enthusiast on your hands, then maybe this cute alligator themed brick separator is a nice idea! I found it on Etsy for under $3!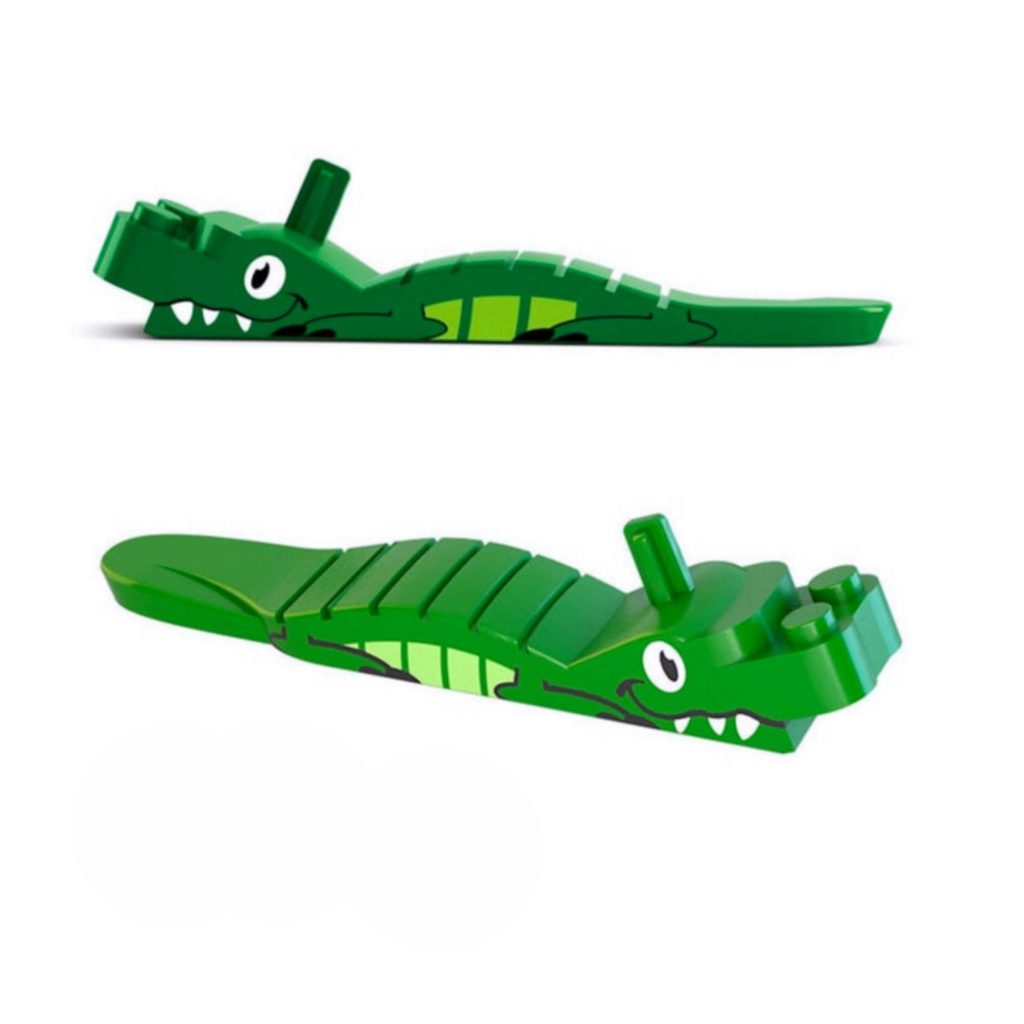 Brick-Built Jungle Kid's Wall Decor
For your crocodile-lovin' kiddo, how about decorating his/her room with this unique jungle wall decal set by Arts and Bricks? Each jungle animal was designed and built by a Mommy/Son team and the wall stickers coordinate with Ikea's DJUNGELSKOG kid bedding collection.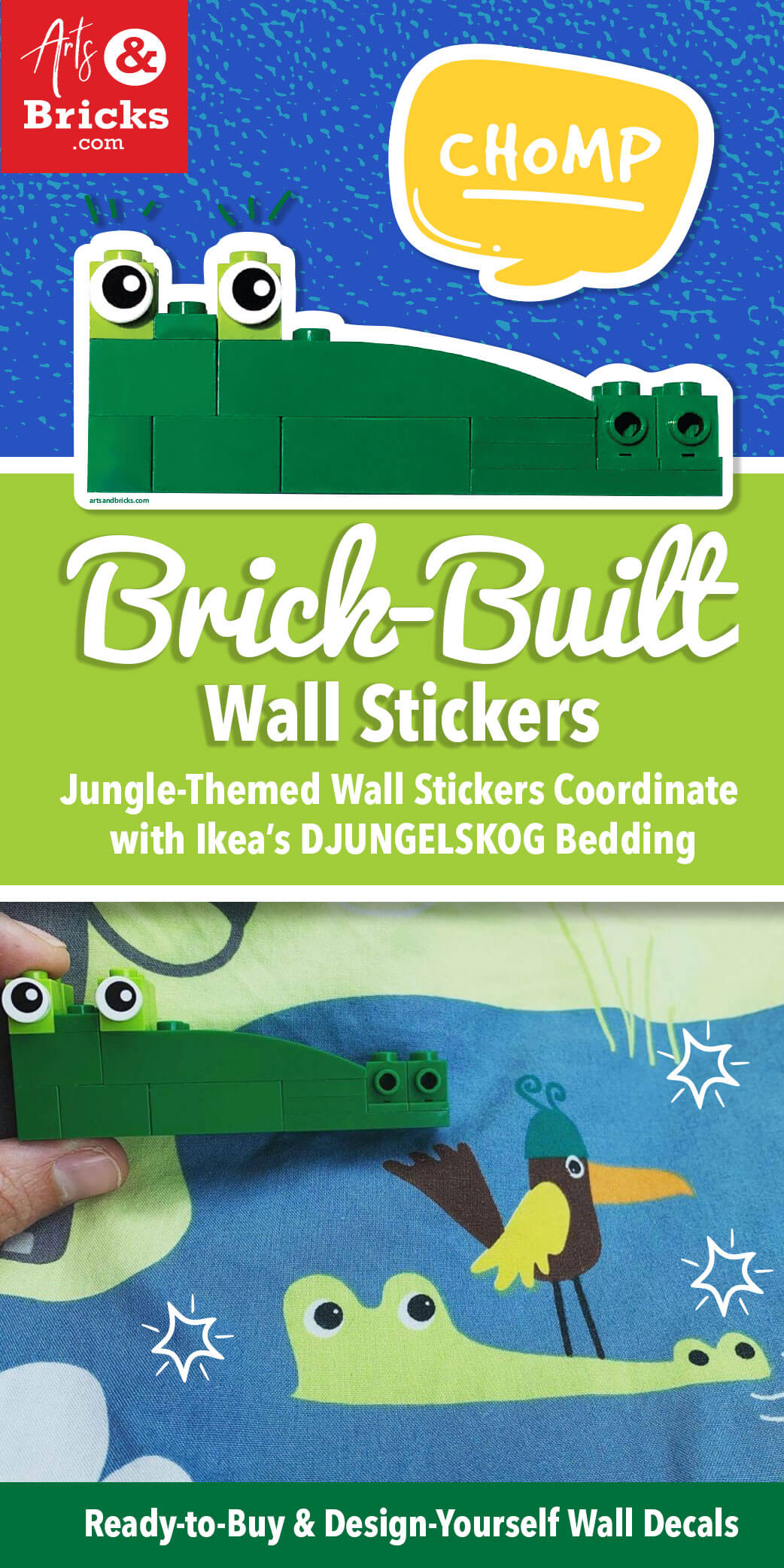 Buy LEGO Alligator and Crocodile Sets
LEGO periodically brings out an official complete Alligator and Crocodile set. In 2021, the new set 31121, Creator 3-in-1 Crocodile, was introduced and features a crocodile with a bird and fish skeleton that can be rebuilt as a snake with a mouse or a frog with a fly.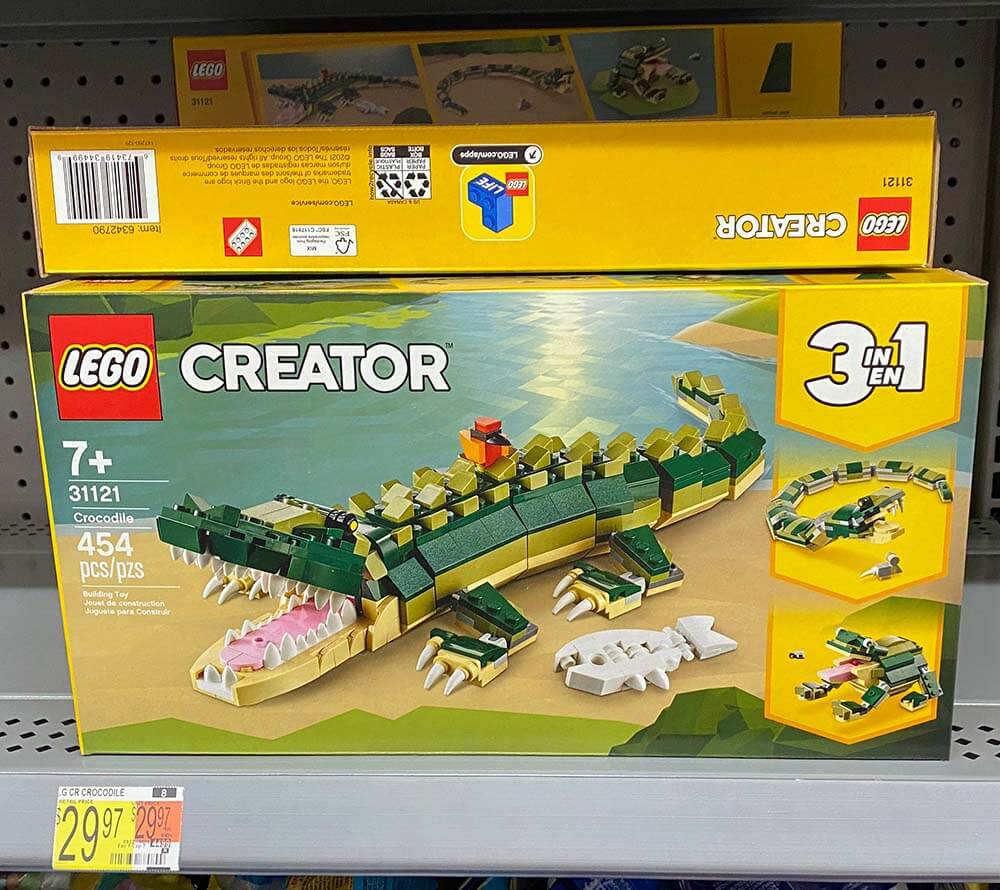 If you're lucky enough to find the LEGO Creator Ferocious Creatures Set #5868 on sale, you'll have a fun 3-in-1 crocodile solution. However, because it is a 2010 release, this 416 piece crocodile set can be pretty pricy to buy online.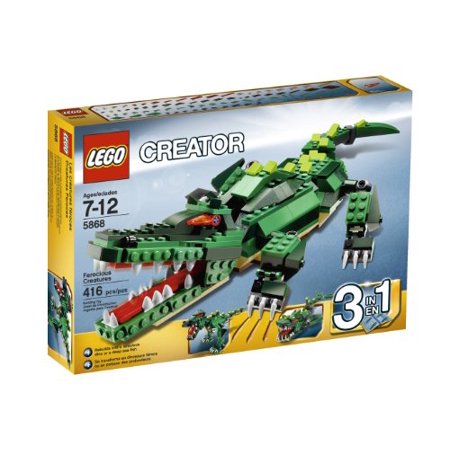 Another LEGO Creator set is the LEGO Creator BrickMaster Exclusive Mini Building Set #20015 Crocodile. It was also launched in 2010, has 89 pieces, and ranges in price from $1 to $50 – dependent on where you look online.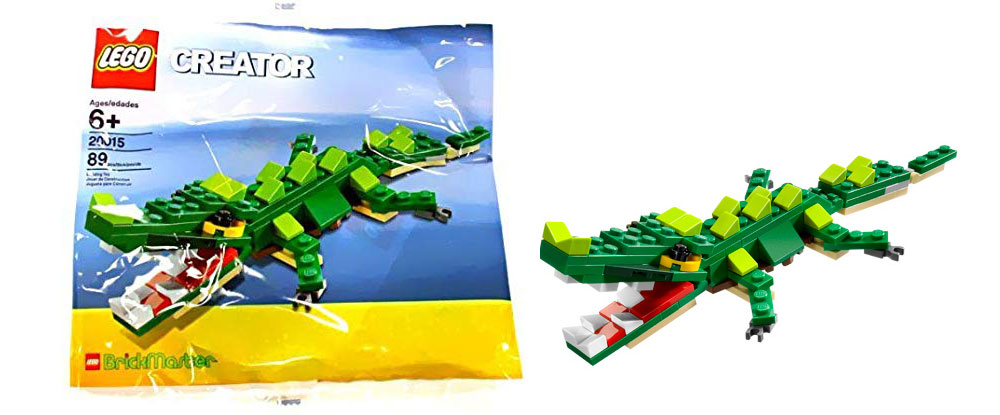 A more recently launched set, LEGO City Jungle Starter Set 60157, is from 2017 and includes a ready-made crocodile.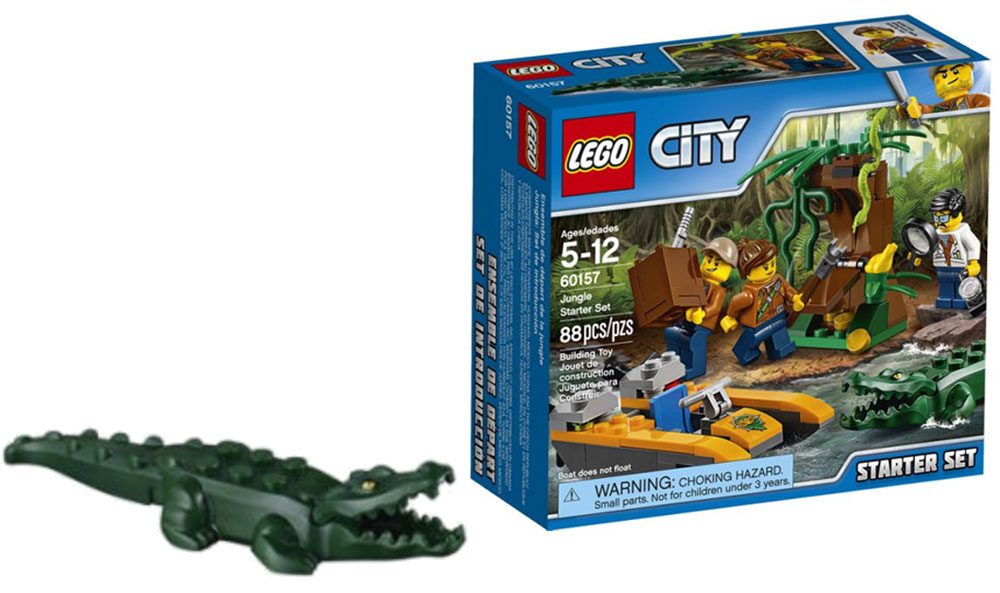 VIDEOS
There are also many custom LEGO alligator and crocodile designs that you can replicate. A few of our favorite video how-tos are collected in this playlist:
FUN FACT
Did you know that crocodiles can't stick their tongues out? It's a safety feature for when they snap their mouths shut!
SHARE
Did we miss any sharable designs in this crocodile and alligator roundup? If yes, please share it in the comments!
3D Alligator in your Space
Have you seen Google's 3D Animals and Star War's Grogu? Google's 3D Animals provide hours of FREE interactive play on your phone or tablet. Check out the 3D Alligator, our list of 50+ other animals, and how-to instructions.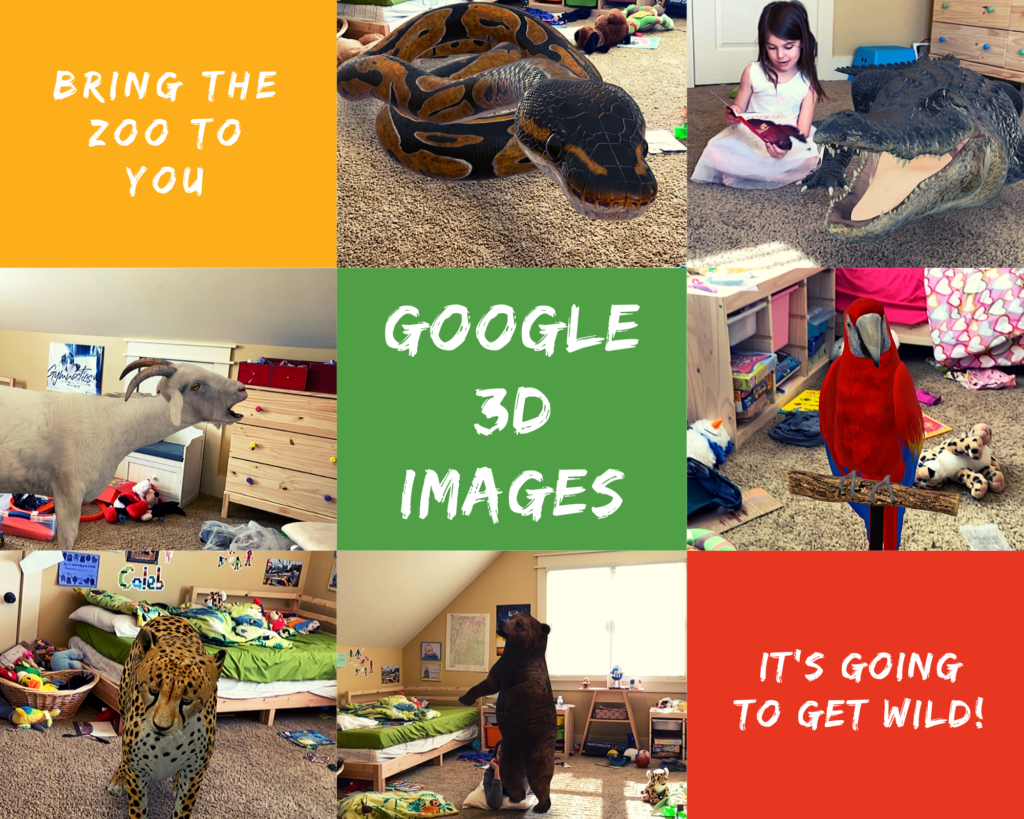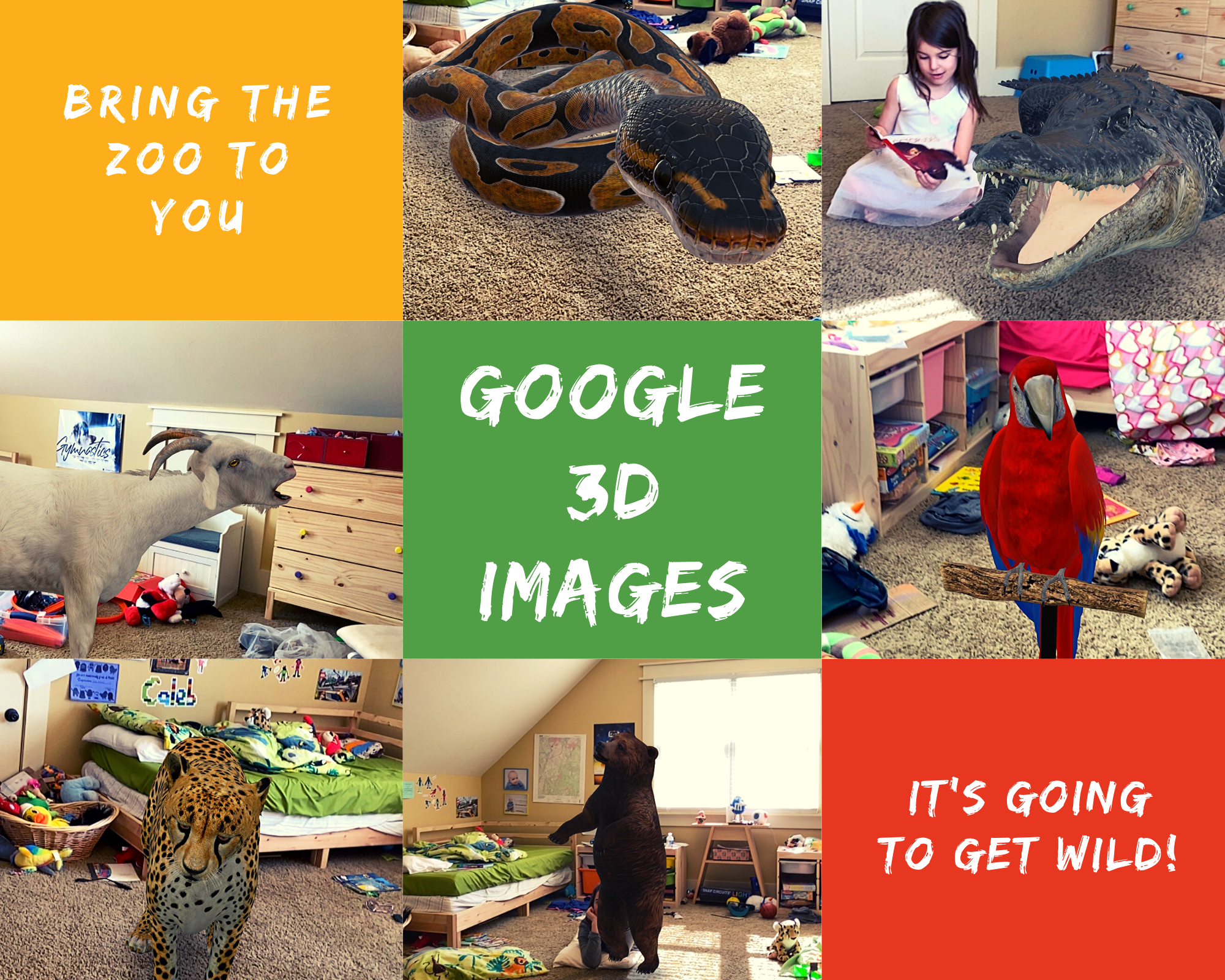 ---
PS. This post is not sponsored. We're a LEGO brick-loving family who posts about our favorite builds. Some of the links in this post are affiliate links and if you go through them to make a purchase we will earn a commission. Keep in mind that we link to these companies and their products because of their quality and not because of the commission we receive from your purchases. The decision is yours, and whether or not you decide to buy something is completely up to you.