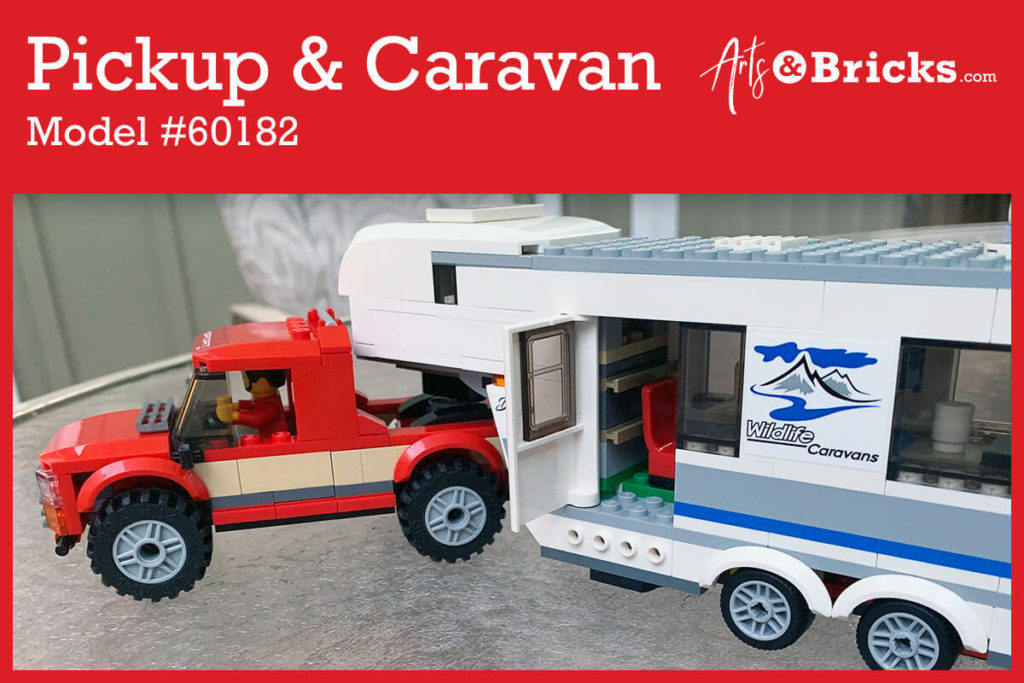 Kid-Review of LEGO City Pickup & Caravan Building Kit (Model #60182)
Our 7-year old recently received this cute LEGO set for his birthday; and it's a favorite (translation: it won't be taken apart the same day for modifications).
So, what's so great about this set?
The obvious: It's a simple enough build for kids to do on their own, AND it's vehicles, so this set automatically adds extra wheels, a steering wheel, and an assortment of other car parts for future vehicle builds.
Launched in 2017, this LEGO City set is also affordable. At under $30 USD, this is one of the more reasonable kids' summer gift purchases (or really anytime!) This set includes 344 pieces and is suggested for children 5 to 12. The caravan's side opens to reveal the living space and includes removable furniture. The truck's cab roof opens (to better situate the driver) and includes a hitch.
The not-so-obvious great things about this LEGO set
1. NEW MINIFIGURES
This set includes 3 great new Minifigure (perhaps, mom, dad, and junior?). The bearded, plaid shirt rocking man is especially loved by my son.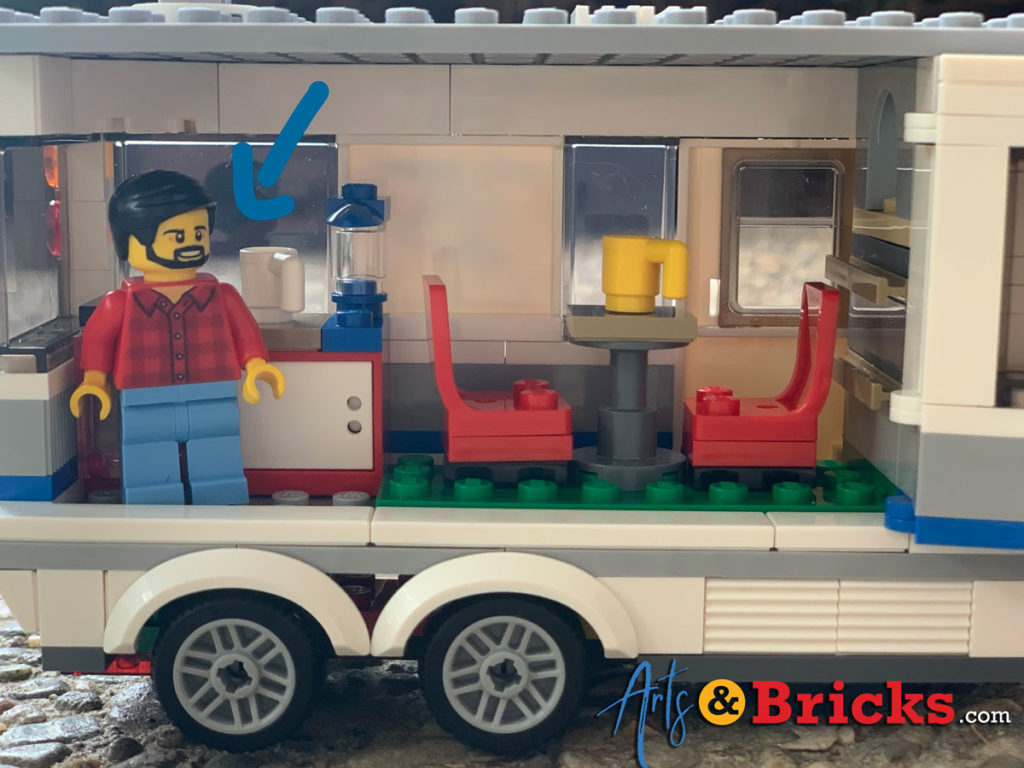 2. MONSTER TRUCK RALLY
Bored of the great outdoors? No problem, your caravan includes a TV playing your favorite monster truck rally!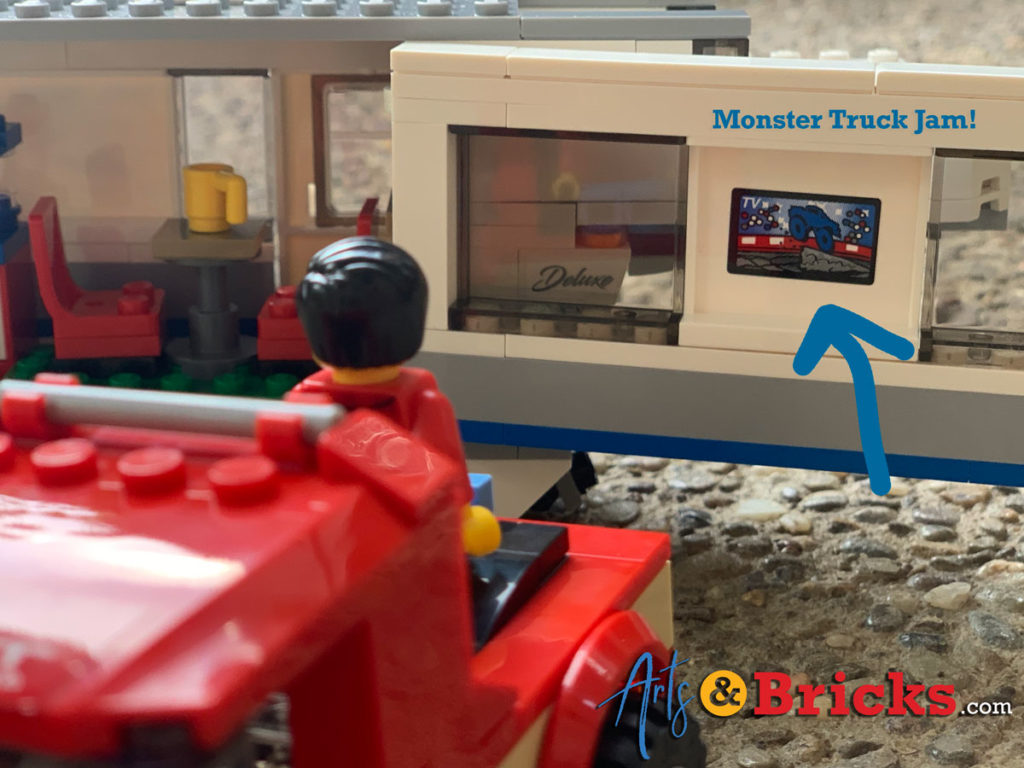 3. HIDDEN BED

Advertisement - Keep Scrolling
Ready for some zzz's? Get cozy in this tucked-away sleeping space. Yes, this "secret" area is our son's favorite part of the set.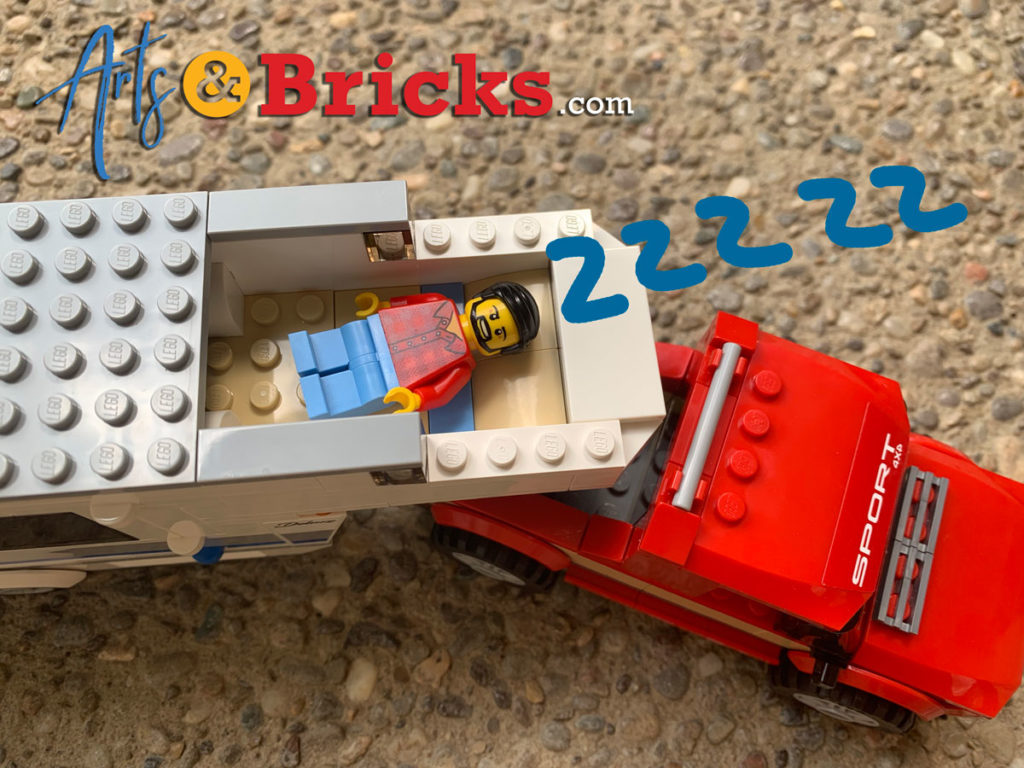 VIDEO
Watch one of many LEGO City Pickup & Caravan Set 60182 reviews, instructions or speed builds in this video playlist:
LEGO Set Rating
Arts and Brick's gives the LEGO City Pickup & Caravan Building Kit Model #60182 a 5-Star "Excellent" Kid-Review.
SHARE THIS PIN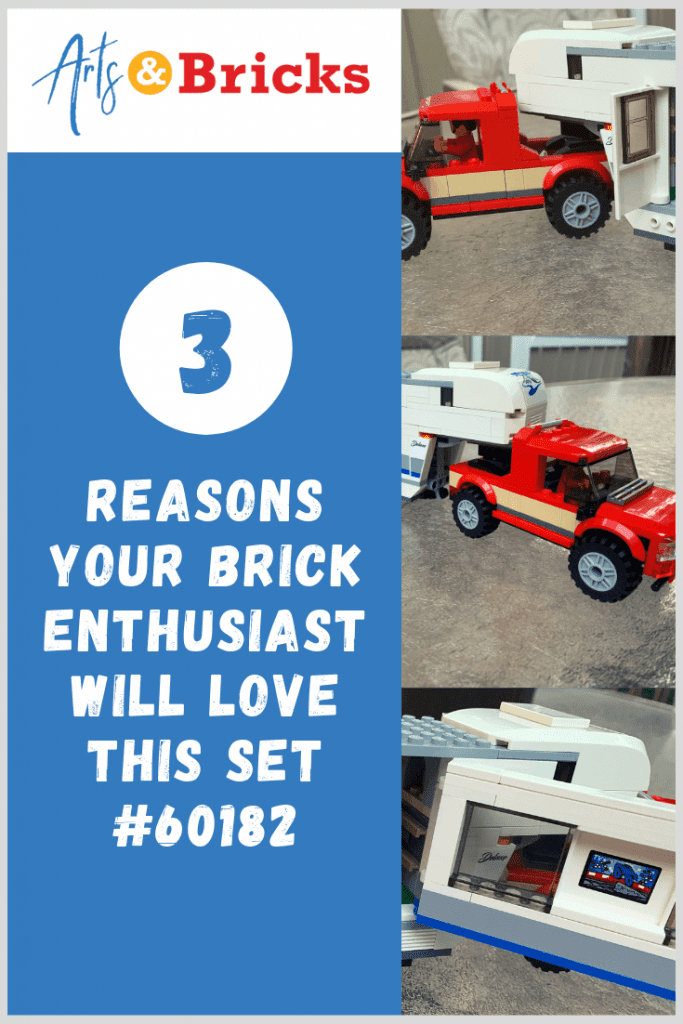 ---
PS. This post is not sponsored. We're a LEGO brick-loving family who posts about our favorite builds. Some of the links in this post are affiliate links and if you go through them to make a purchase we will earn a commission. Keep in mind that we link to these companies and their products because of their quality and not because of the commission we receive from your purchases. The decision is yours, and whether or not you decide to buy something is completely up to you.