Lego Iconic Chess Set 40174
Is there a LEGO Chess Set?
Absolutely. There are several options for purchasing LEGO chess sets.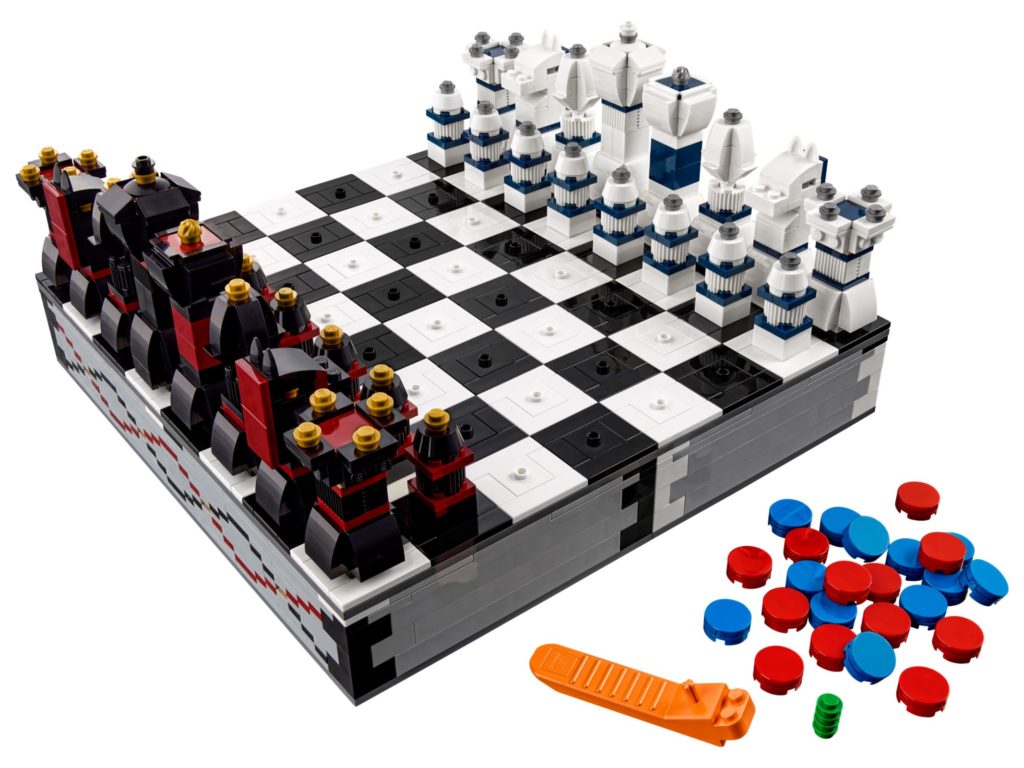 A Christmas gift favorite, with 1,450 LEGO brick pieces, the Iconic LEGO Chess Set is the largest LEGO brick building set our seven-year-old has built to date.
LEGO's chess set is recommended for builders aged nine and up, however, if you're buying this game for a patient and dedicated child Lego builder, then do NOT worry. The higher age ranking is not because the build set is overly complicated. Instead, in our opinion, the age suggestion is based on the number of pieces and the amount of time it takes to complete the game board and pieces.
The price of this set varies quite a bit. We've seen it listed anywhere from $44 to $54 direct from Lego and up to $100 on Amazon (especially when the set is out of stock on Lego.com).
This is BY FAR our most used LEGO set.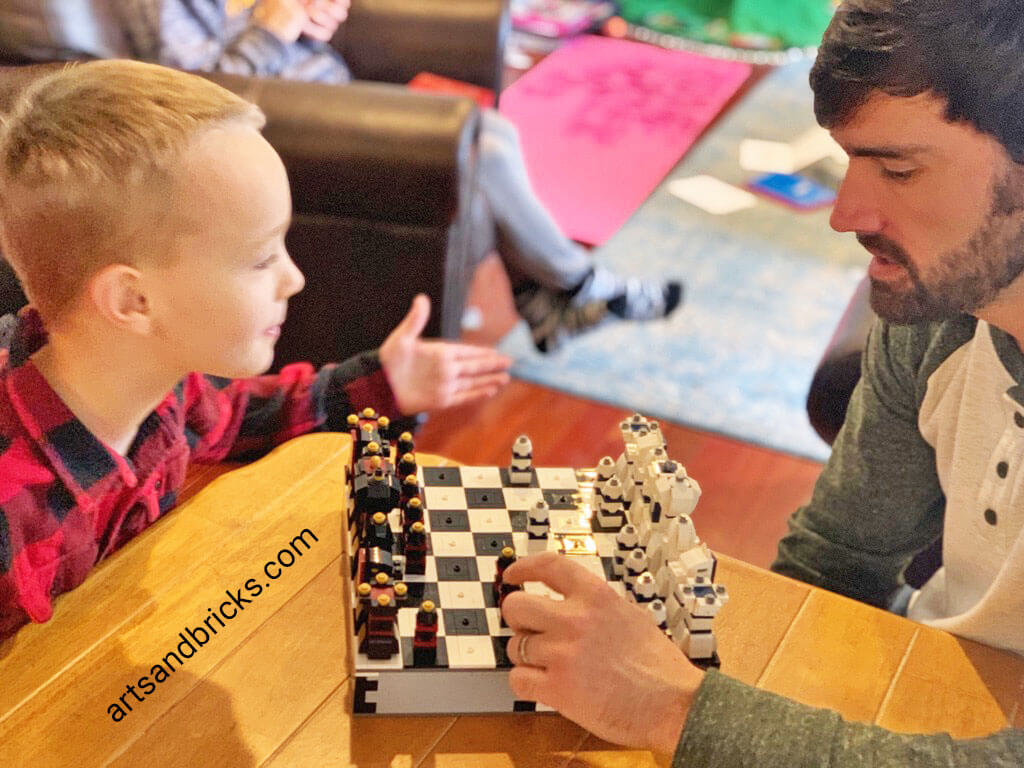 My son is really enjoying learning to play Chess, especially on a board built from LEGO bricks, that he made himself!
The beauty of this set is that you build the set once, and then you store your pieces within the built game board.
Such a FUNCTIONAL LEGO set.
Advertisement - Keep Scrolling
We think we'll keep this very functional set, possibly forever! If you enjoy chess, then you won't really ever outgrow this set.
I can literally imagine playing Chess with our son's children and telling our grandkids that their Daddy built this game board when he was their age!
Play Checkers, too.
For a little less involved game, the Iconic Chess set also comes with the correct pieces to play checkers. This is great for non-Chess players and younger kiddos who aren't quite ready for the strategy required in Chess.
LEGO SET RATING
Arts and Brick's gives the LEGO Iconic Chess Set 40174 a 5-Star "Excellent" Kid-Review.
On the search for the Best LEGO sets for kids?
We've written KFOL Reviews of our favorite LEGO sets. From ice cream trucks to Benny's Space Squad, from Pirate Ships (so awesome!!!) to LEGO Classics, we've got a review for a LEGO set that will make your LEGO-lover's day, week, or year!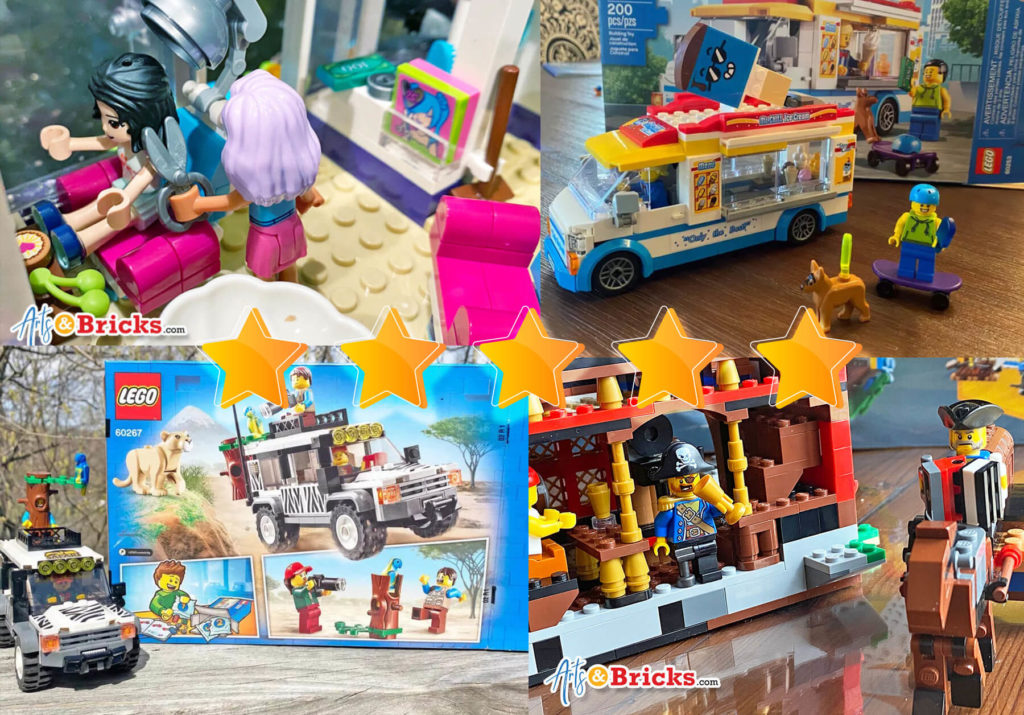 Save this PRACTICAL Lego Gift Idea on Pinterest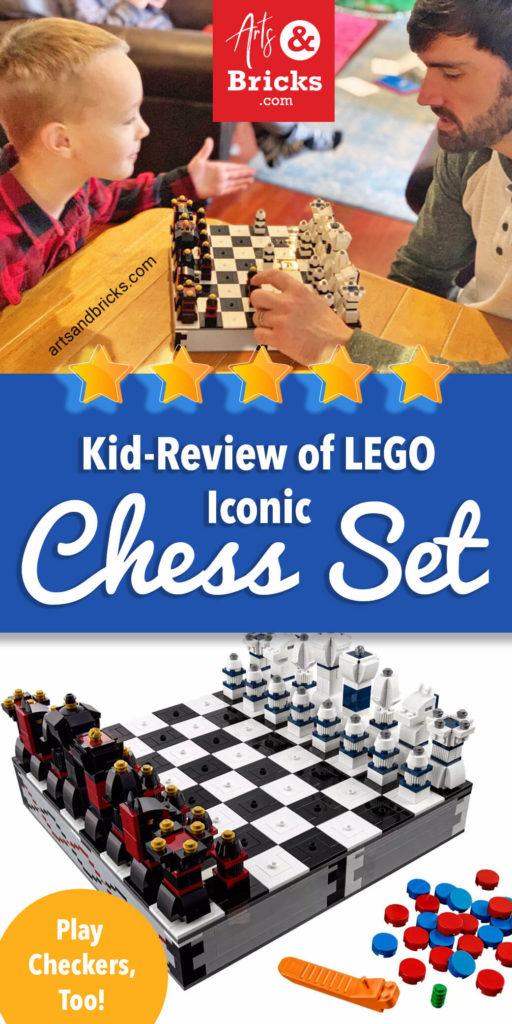 ---
PS. This post is not sponsored. We're a LEGO brick-loving family who posts about our favorite builds. Some of the links in this post are affiliate links and if you go through them to make a purchase we will earn a commission. Keep in mind that we link to these companies and their products because of their quality and not because of the commission we receive from your purchases. The decision is yours, and whether or not you decide to buy something is completely up to you.