Pumpkin decorating has changed quite a bit since I was a kid in the 80s and 90s; now, there are ideas and kits galore, printable patterns for carving, and so much more. It can be a bit overwhelming.
Here are a few ideas we've tried over the years. They're simple, family-tested, and ready to become your next family tradition!
Sticker Faces for Pumpkins – Simple Pumpkin Decorating Craft Kits for Kids
By far, the easiest pumpkin decorating we've tried are sticker kits. They're virtually mess-free, with almost no prep or clean-up time. The kits are easily purchased online (with 2-day delivery, thanks to Amazon). Most kits come with dozens of face ideas, so you're whole family or class can decorate pumpkins together with a single kit.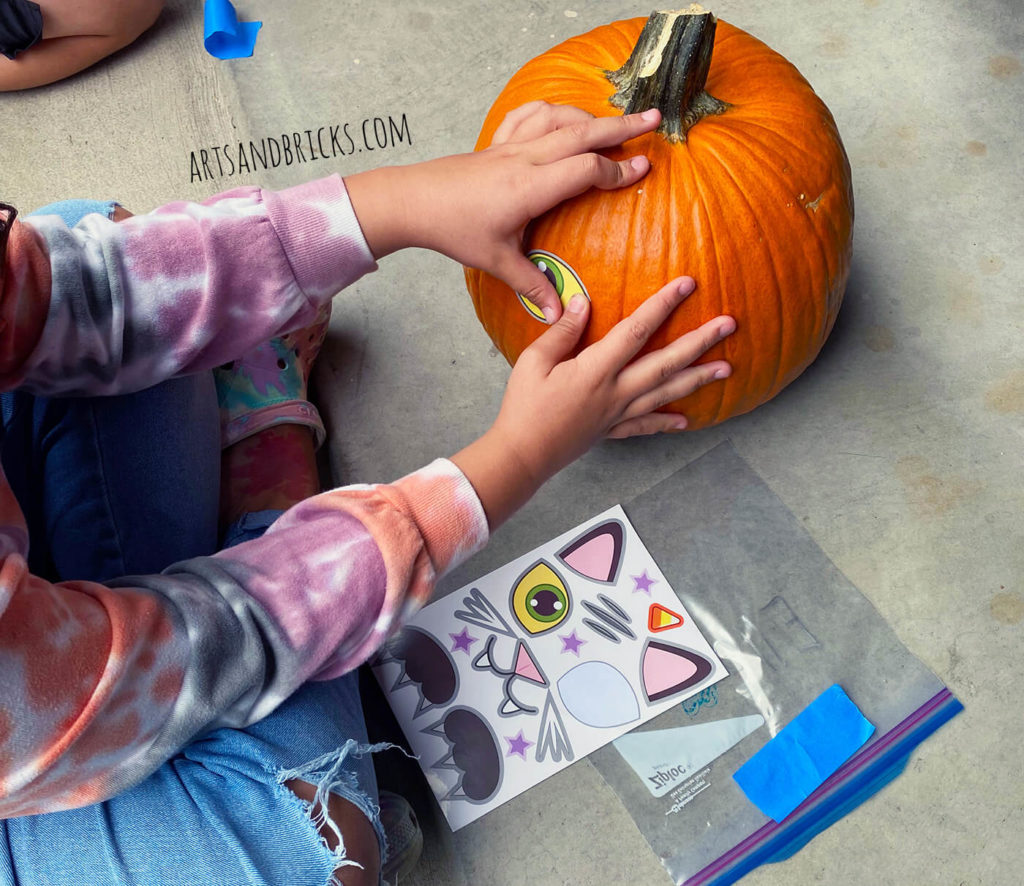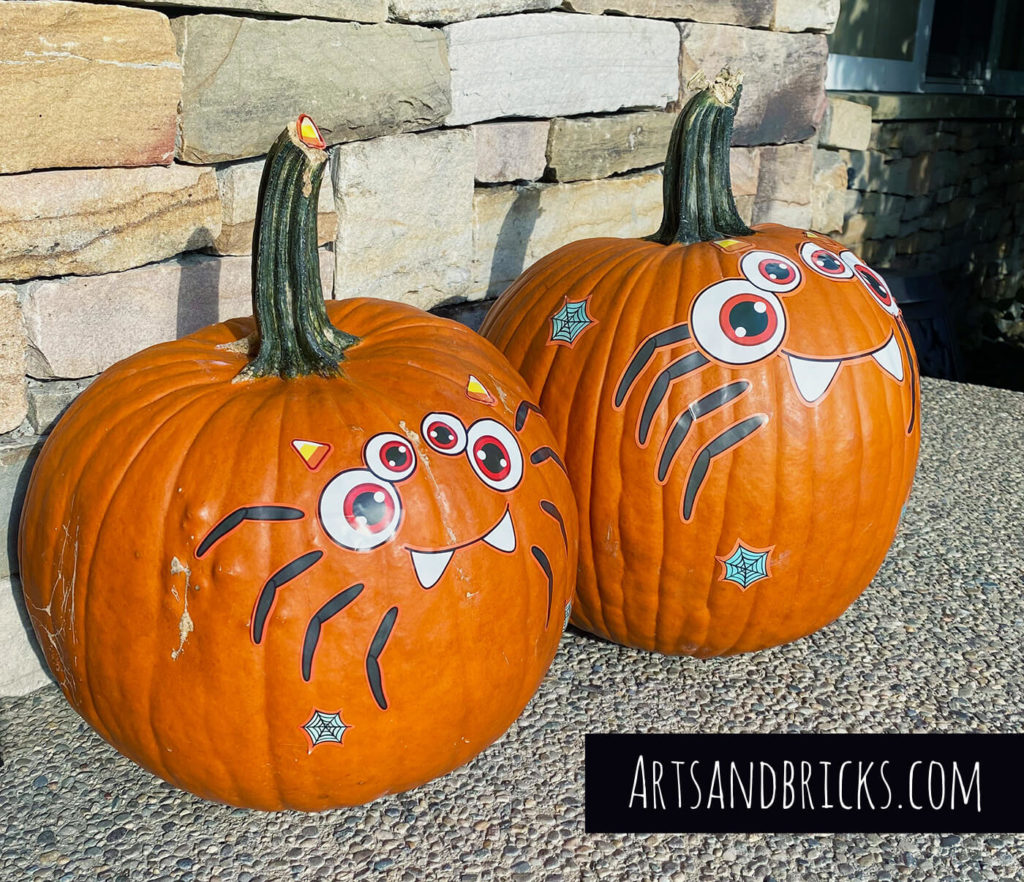 Foam Stickers for Kids to Decorate Pumpkins
Similar to vinyl pumpkin stickers, the thick foam stickers are easy for any child to decorate. Pull the paper back and push the stickers onto the pumpkin surface. The bonus about foam pumpkin stickers is that they create a 3D appearance and many kits have extra parts, such as bat wings, that can be poked into the pumpkin with small sticks to create even more 3D elements. Again, easy to purchase (even in bulk kits for elementary school classrooms) on Amazon.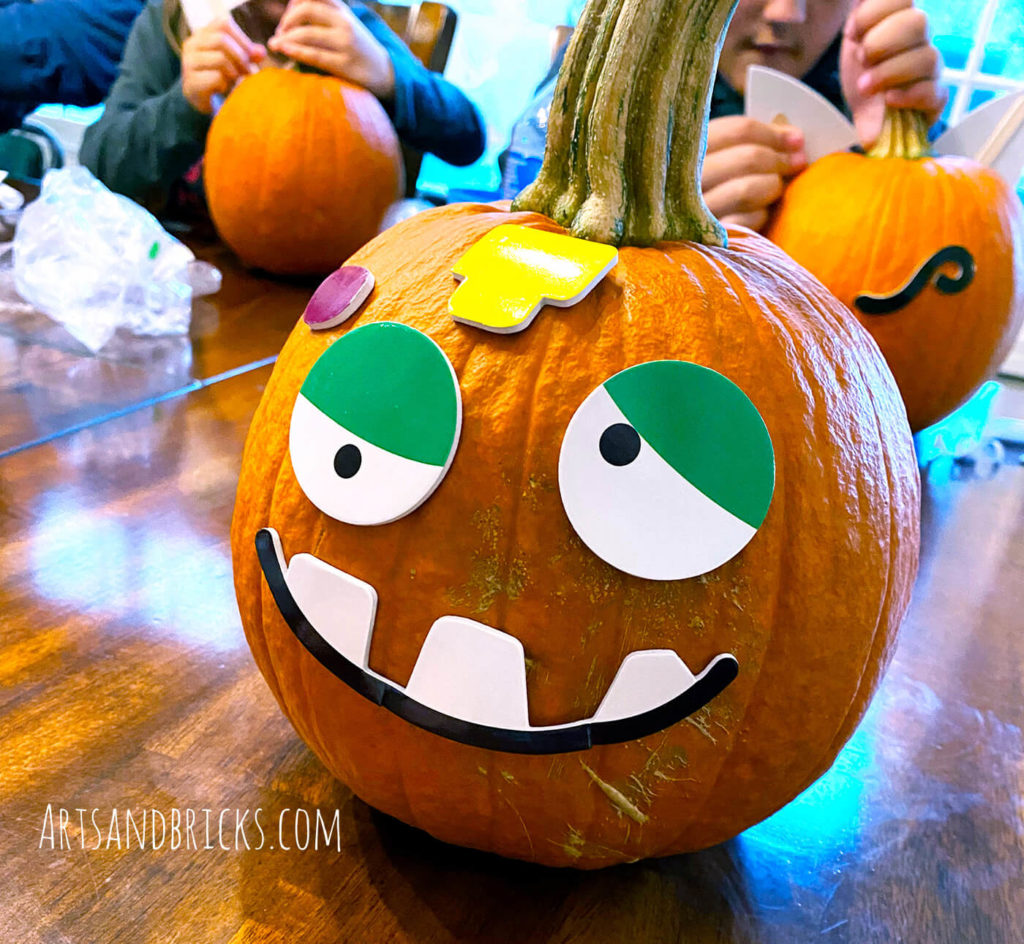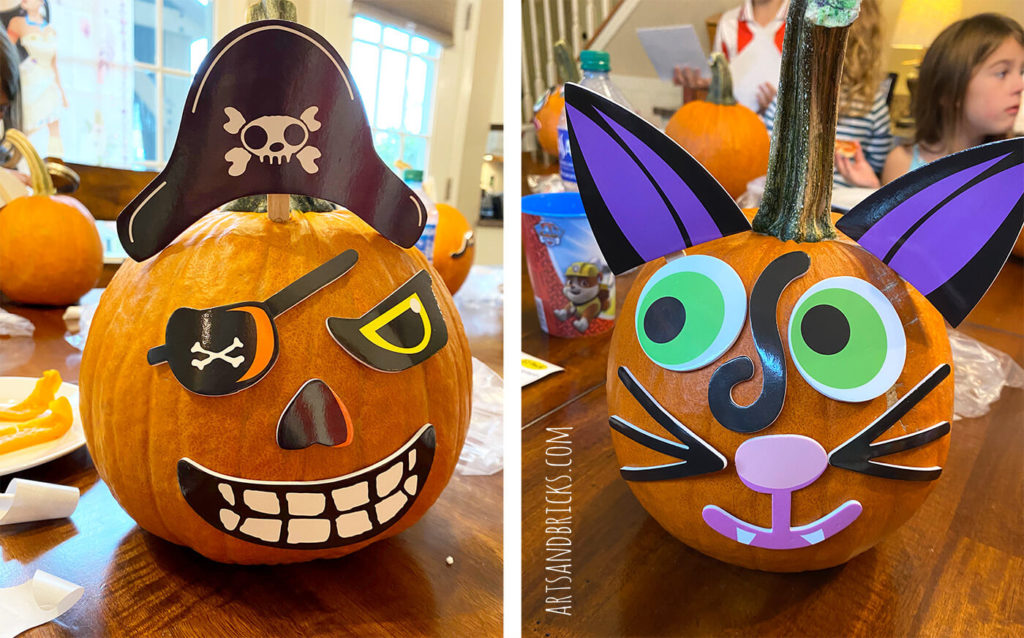 Pumpkin Carving Pumpkins with Kids
Advertisement - Keep Scrolling
If you're feeling ambitious and willing to pump out your arms (pumpkin carving is hard work!), then, of course, go with the traditional method of pumpkin carving with knives and scoopers/spoons. Many pumpkin carving kits on Amazon include tools and a variety of patterns ranging from simple to advanced. Tips: rubber gloves help cut down on the itch factor by removing the pumpkin pulp. There are even metal stencils that you hammer in instead of tediously cutting with a knife!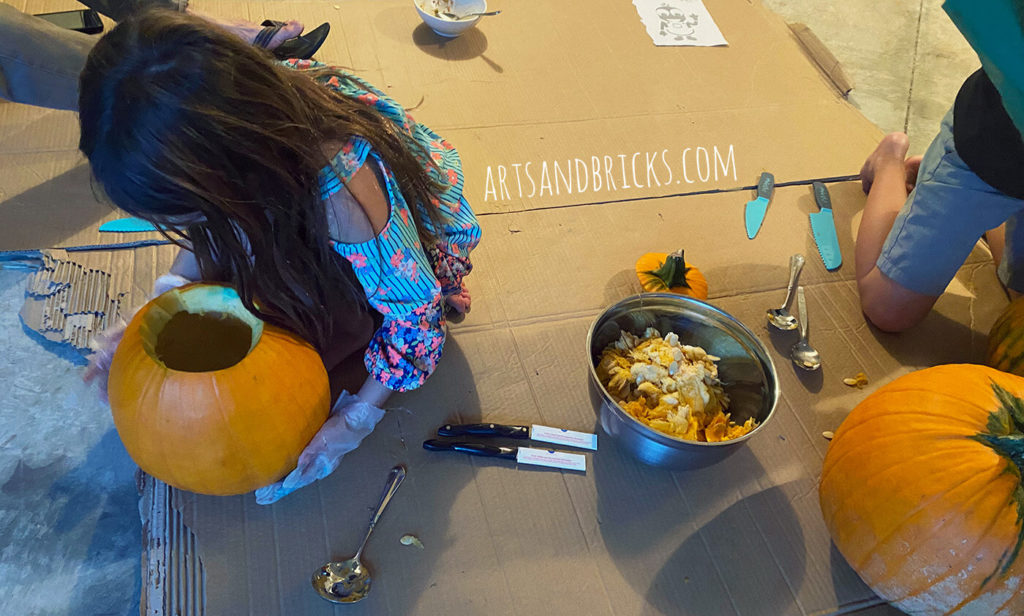 Draw on your Pumpkin with Sharpie
A no mess-way to decorate your pumpkin is to color it with Sharpie markers. While you're at it, you can use hot glue to make spiderwebs!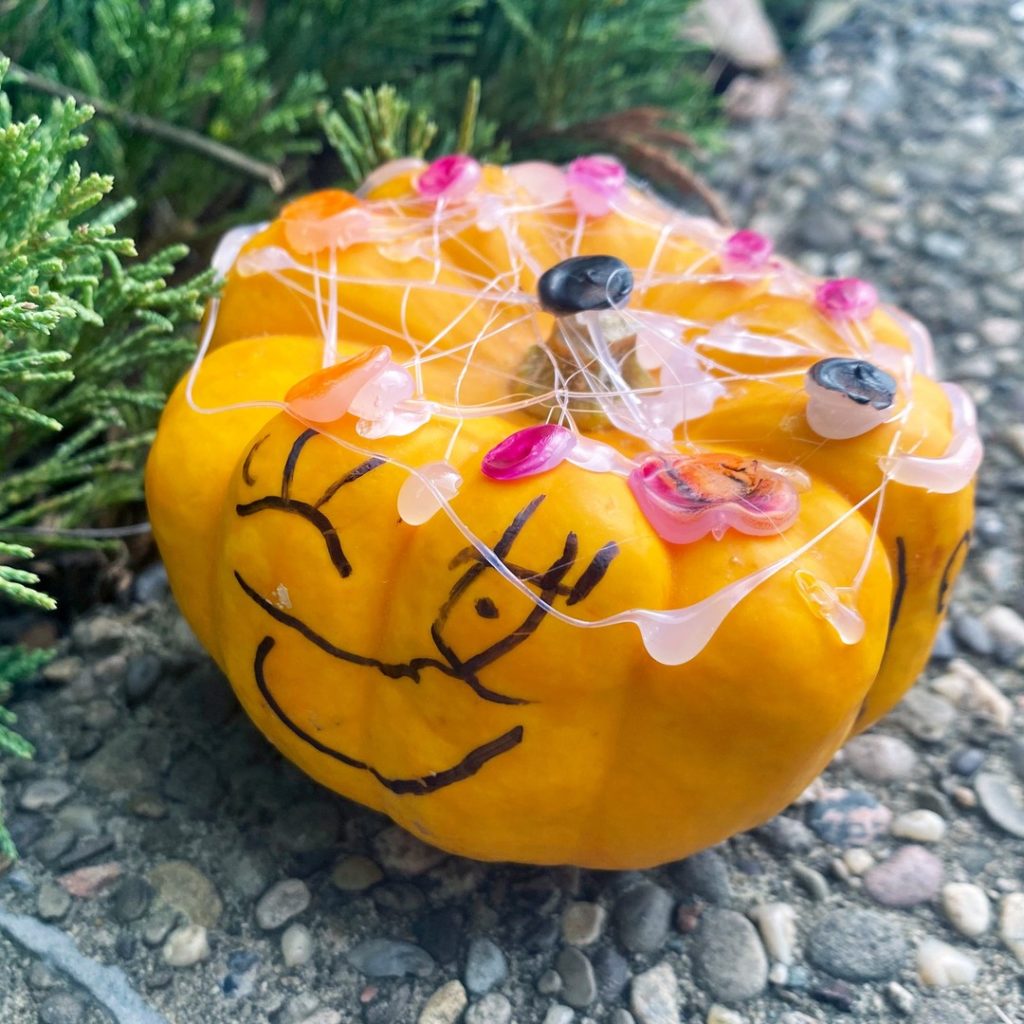 Joyful Pumpkin – Write joys with Sharpie on your Pumpkin
Consider writing gratitudes on your pumpkin; a Gratitude pumpkin (also known as a joyful pumpkin) is perfect for October and November family crafts and decorating.
Bonus: Reuse the same pumpkin if you decorate with stickers for Halloween!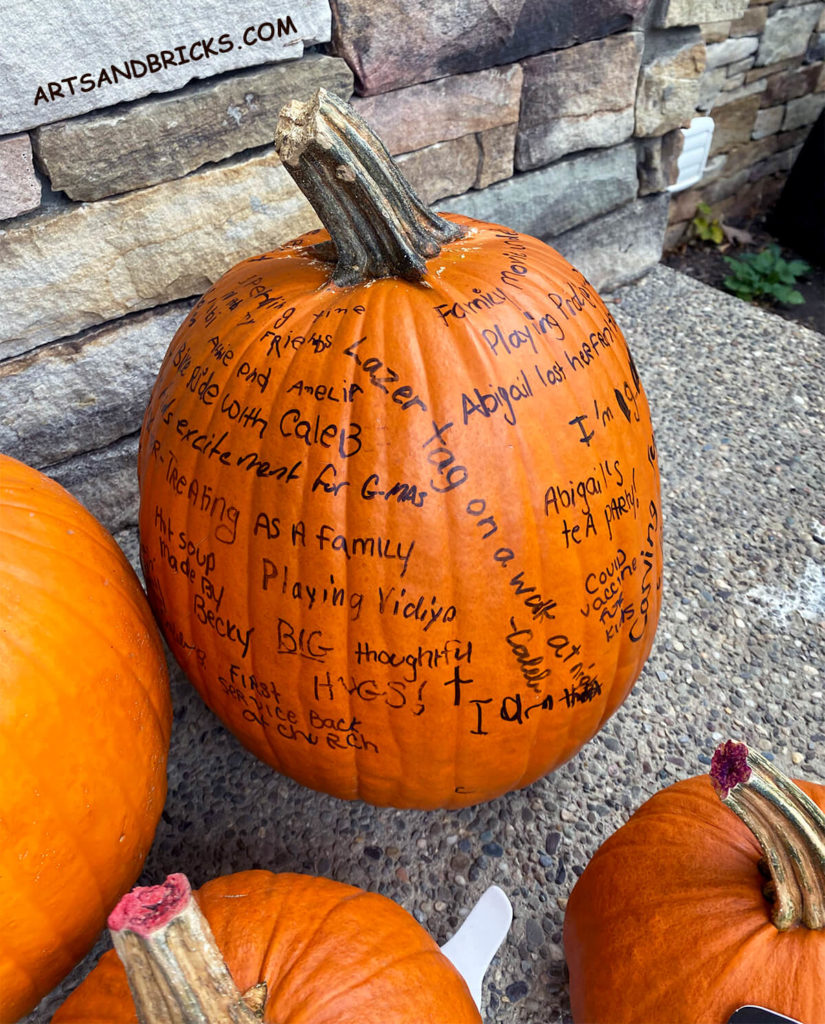 We hope this round-up of ideas for pumpkin decorating with kids sparked an idea or two for your family. Happy Fall!
You may also enjoy our LEGO Jack-o-Lantern build, favorite LEGO Halloween builds, Which Animal is Fake Halloween guessing game, and other Halloween/Fall posts.