Arts and Bricks creator, Kelly Barkhurst, shares a digital collage technique that combines photographs and children's artwork, showing our world through our children's eyes!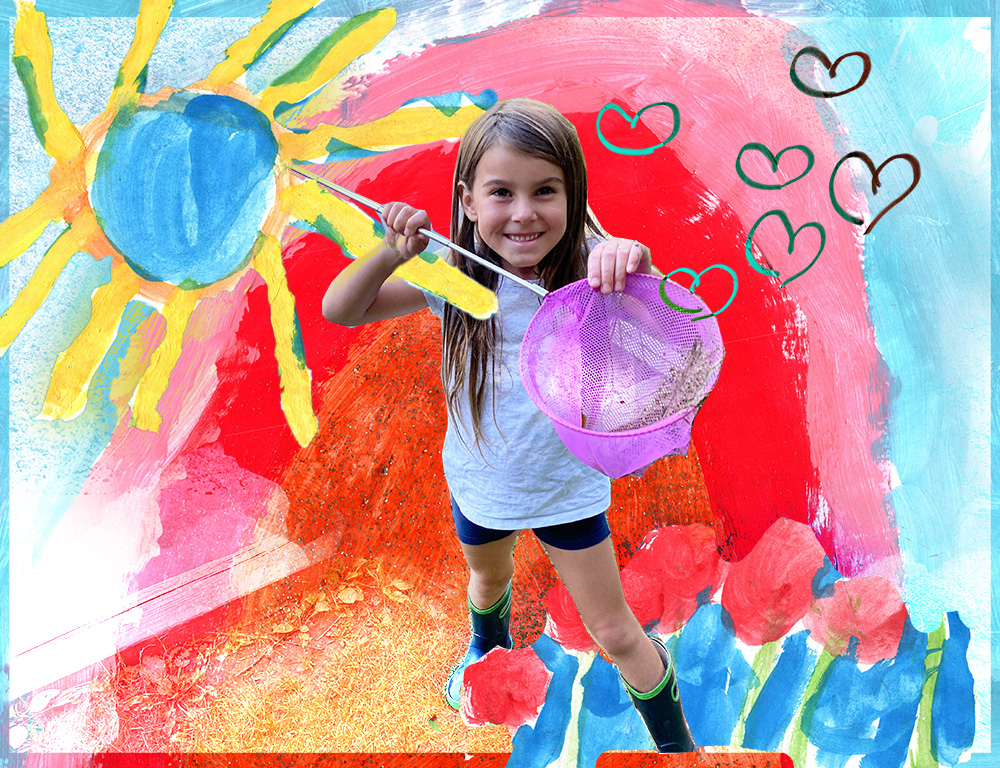 Did you know? As a graphic designer and web developer, I always collect visual and code inspiration and often share and write about my inspirations and day-to-day professional career on DesignertoFullstack.com.
Recently, I found a favorite Adobe Photoshop full-screen advertisement for the "The World is Your Canvas" campaign. This specific advertisement encourages user interaction by having a slider reveal an artist's creative world.
The Adobe advertisement concept inspired me to display the world through children's eyes, too.
Below are examples of my images combined using JetPack's Image Compare Block to create a similar concept using a child's photograph and artwork.
Advertisement - Keep Scrolling
Below: Seeing the world through our children's eyes. An evening at the pond collecting newts is more than just a beautiful afternoon — it's full of joy and little girl rainbows!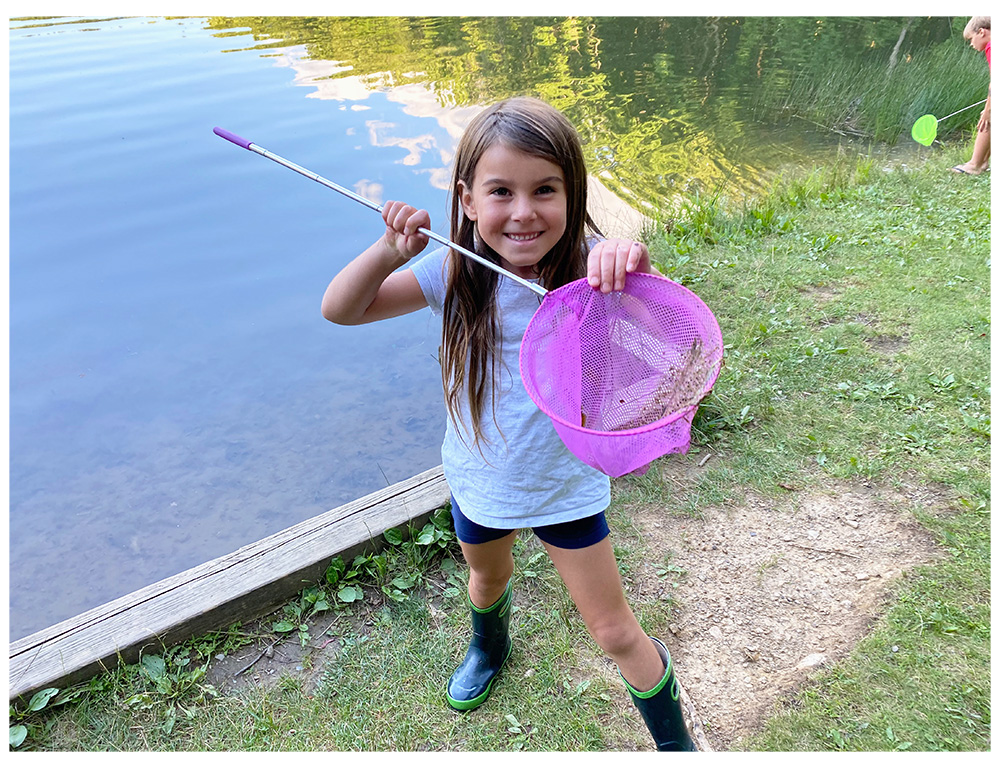 Below: For this design, I collaged multiple elements from this joyful child's painted artwork!
I hope you love these artistic experiments as much as I do! Check out the Arts and Bricks shop for personalized gifts for the little artists in your life!