This simple afternoon-sun activity requires only two craft supplies: a white crayon and a piece of black paper, plus toys!
We started by collecting all the toys we thought would make a great shadow. This was A LOT, so we eventually simplified to just animals! Our favorites were the tiger and large dinosaur!
Next, trace your favorite animal. When you're done tracing, go back and add details like stripes, spots or teeth. Make sure to create an environment, too. Our tiger is stalking prey in the grasslands.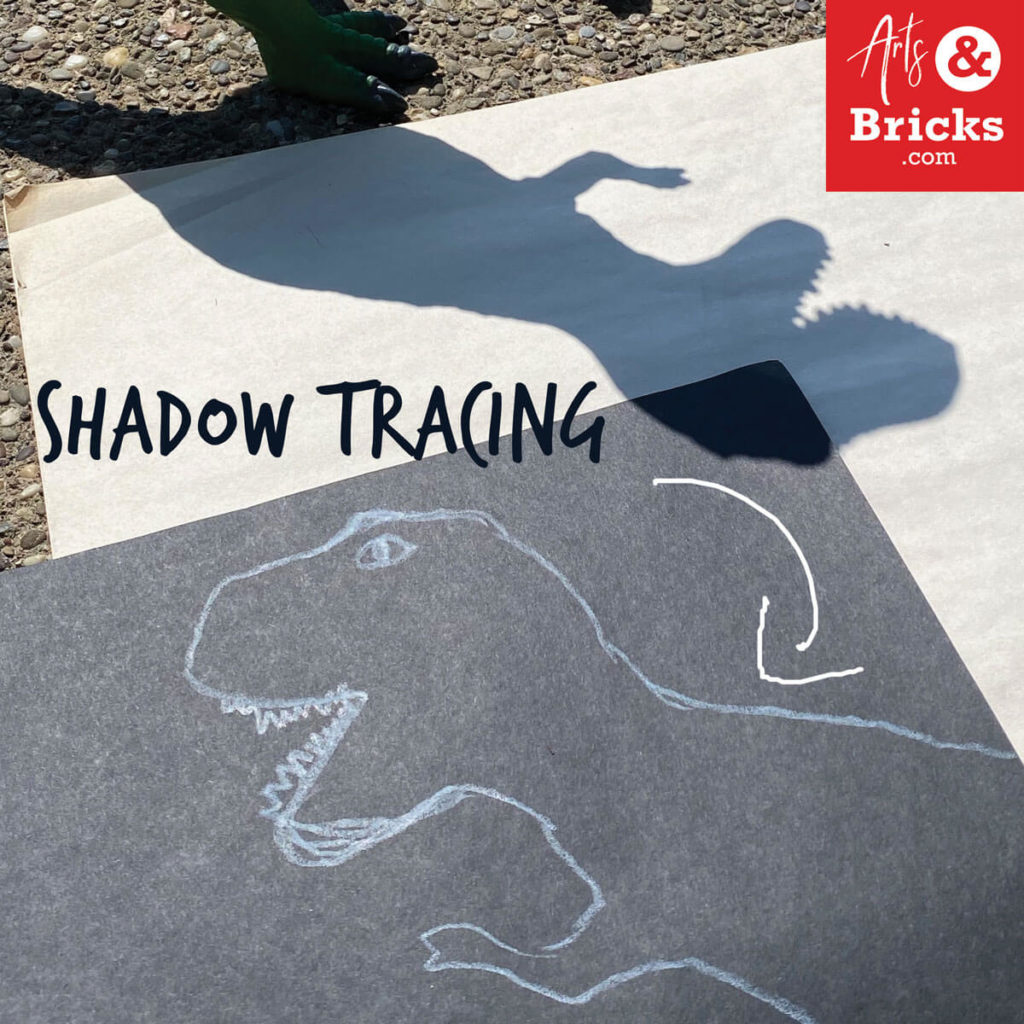 Timing makes all the difference in this activity. A clear day, obviously, is best. My kids had little patience for clouds. Also, the late afternoon sun creates the best shadows. Although, our youngest still just enjoyed tracing around her toys as she didn't care much about the shadow part.
Tip: Trace from the opposite side, or you'll cover the shadow. Sounds obvious, but the kids needed to be reminded of this a few times.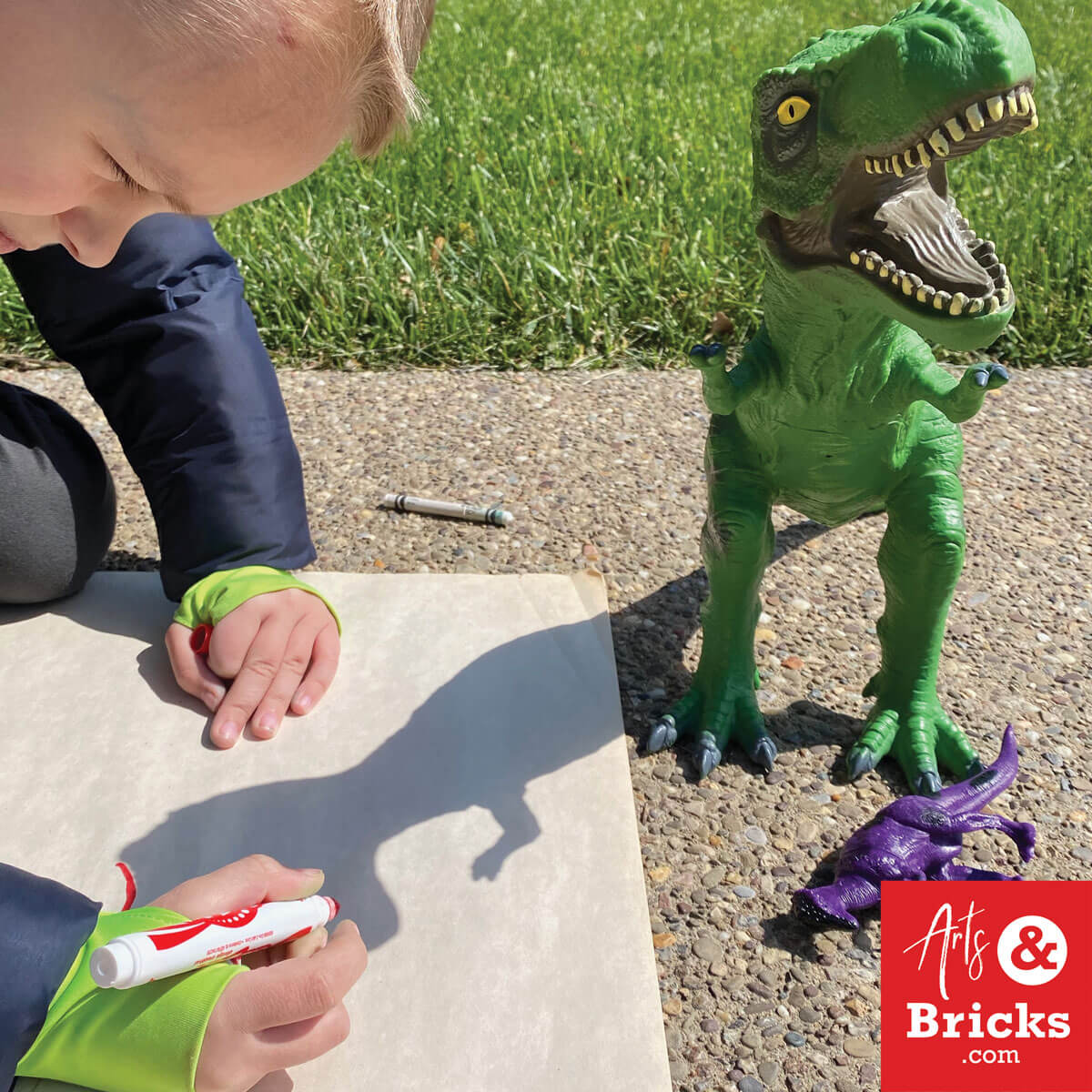 Change it up: Although we love the dramatic look of white crayon on black paper, try tracing with colorful markers or crayons on a large sheet of white paper, too. Scale (size) and color add variety!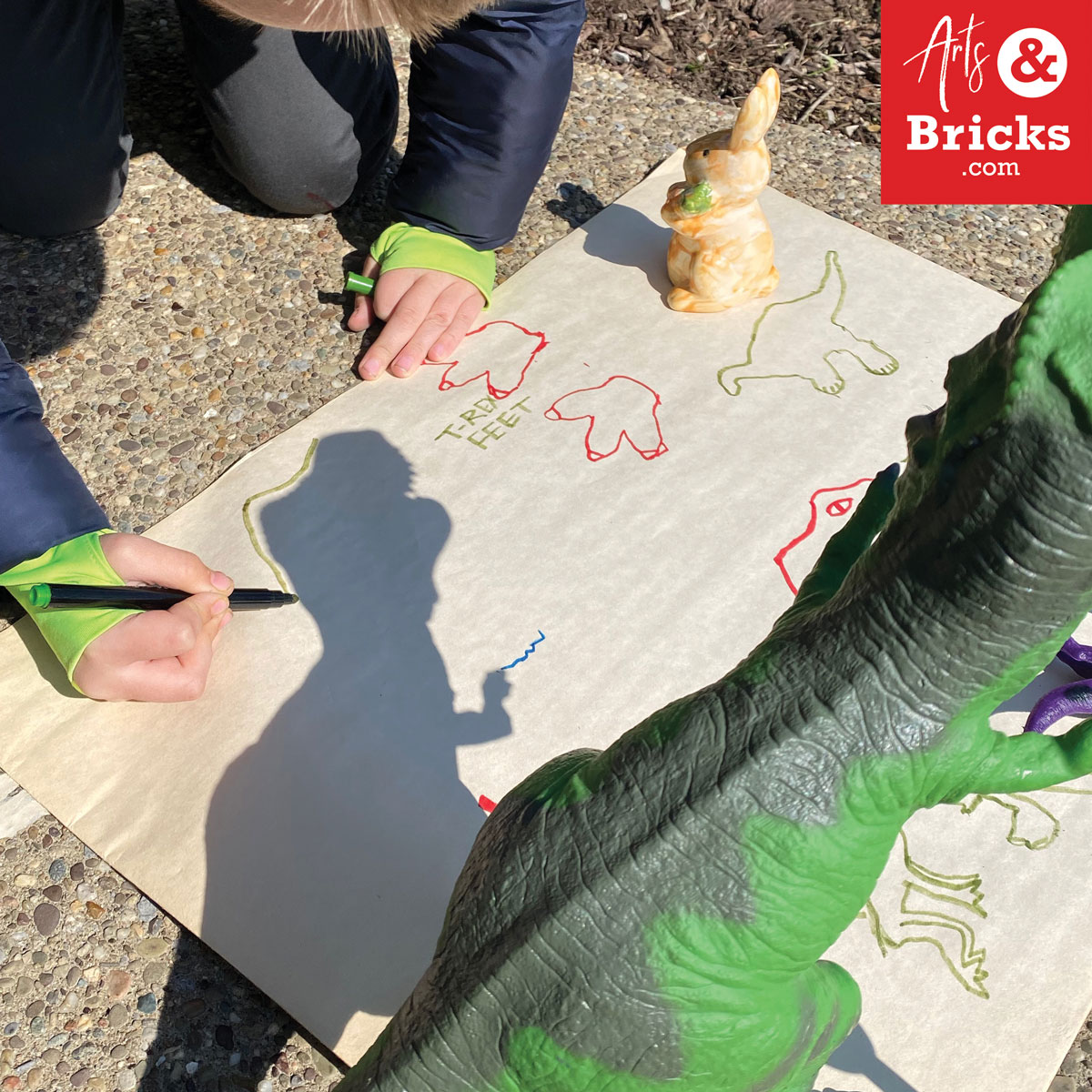 Want to save this for later?
Pin an image and don't forget to follow us on Pinterest.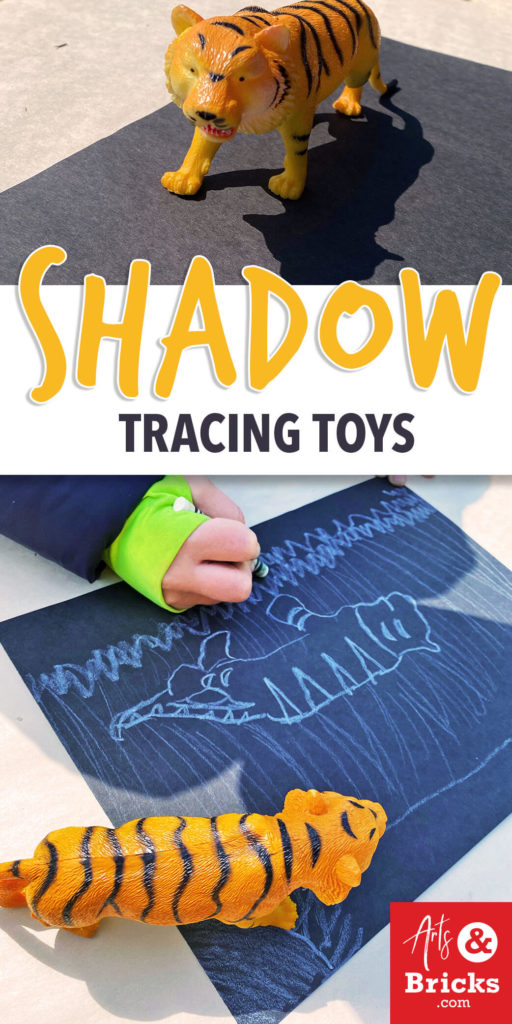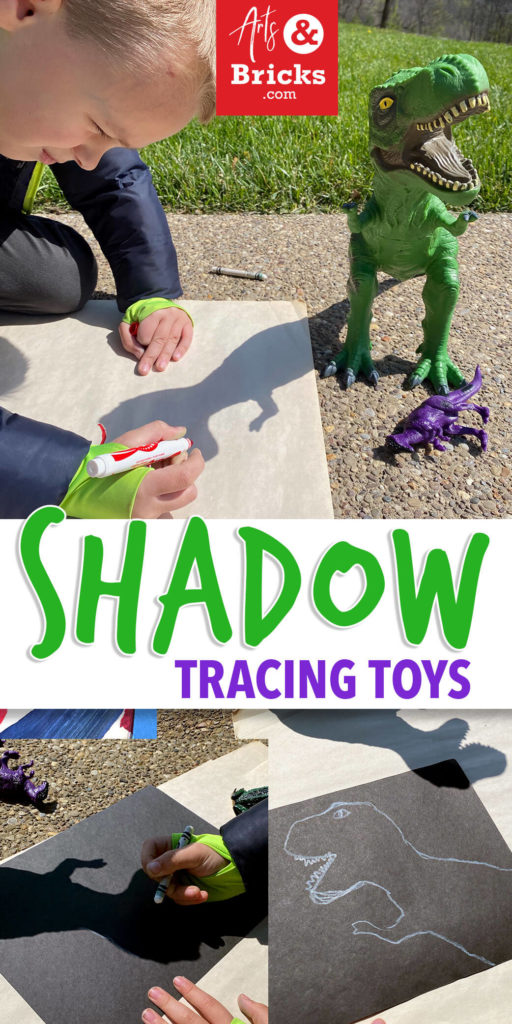 Did you know?
At Arts & Bricks, our featured product is producing wall decals made from your child's drawings or brick-built creations! Enter to Win $100 to our shop or explore our wall decals.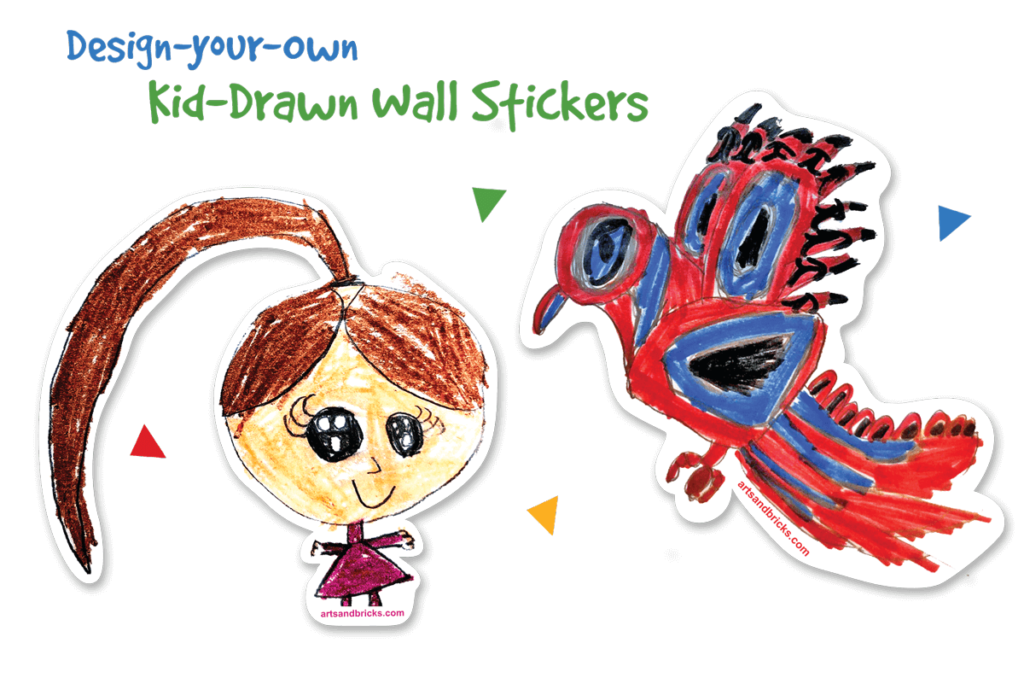 You may also like