LEGO Vehicle MOCs (My Own Creations)
Designed by an eight-year-old, this Dr. Seuss-inspired vehicle rolls up its scooper. See more and read about the details in our Dig-O-Matic LEGO MOC post.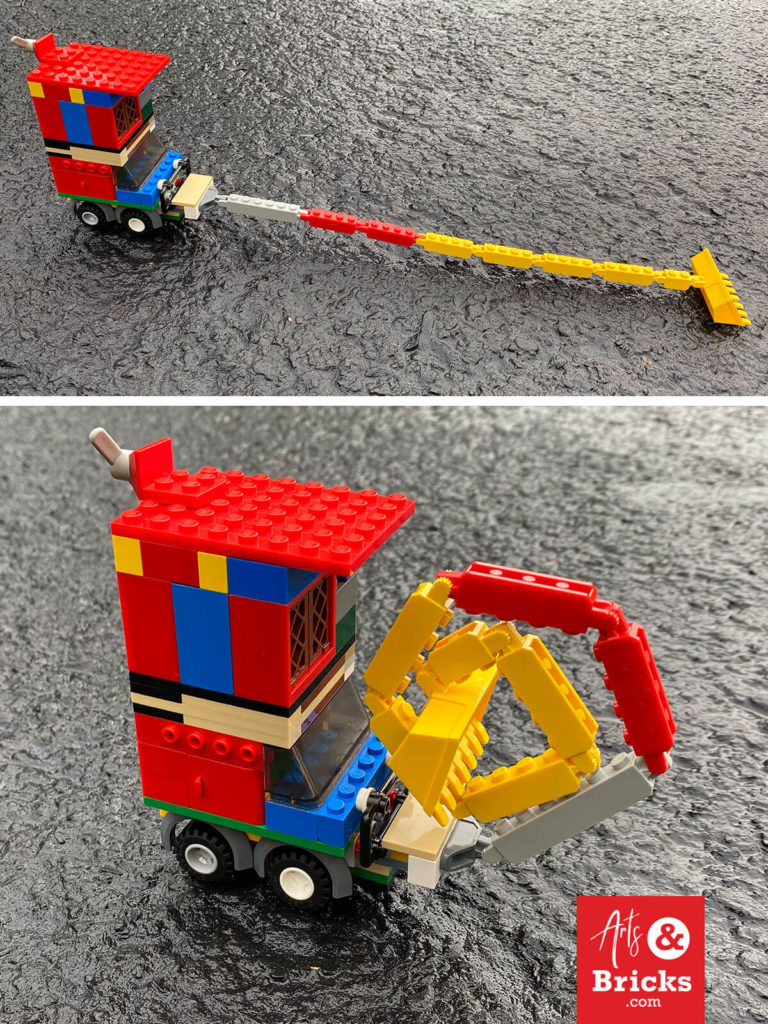 The Flying Dirt Bike with Dandelion
This adventurous LEGO MOC is built by a 6-year-old and carries a dandelion! This Spring and Summer, add Flower Power to your child's LEGO MOCs by attaching flowers with LEGO brick hooks. Precious! 🌼 🌸 🌷 (Love dandelions? Our dandelion playdough is a hit!)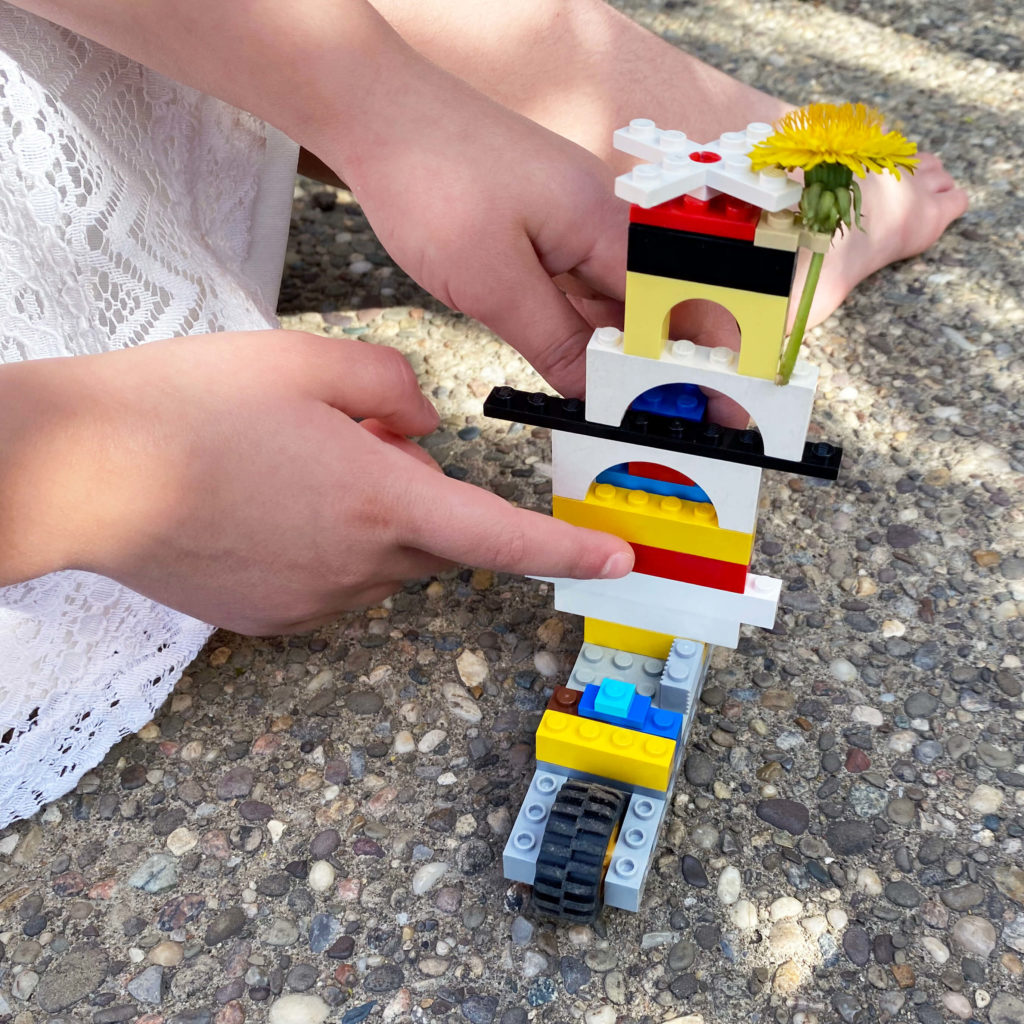 ---
PS. This post is not sponsored. We're a LEGO brick-loving family who posts about our favorite builds. Some of the links in this post are affiliate links and if you go through them to make a purchase we will earn a commission. Keep in mind that we link to these companies and their products because of their quality and not because of the commission we receive from your purchases. The decision is yours, and whether or not you decide to buy something is completely up to you.