Growing crystals is both a childhood right of passage and STEM activity extraordinaire!
Here are the results of our crystal growing experiments.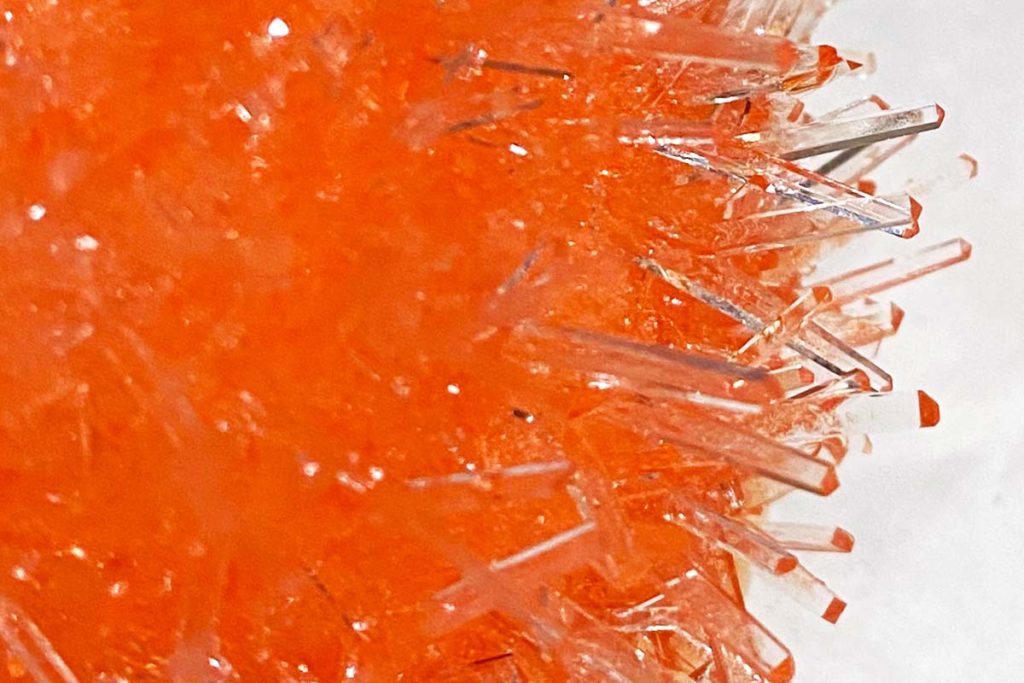 This kid's crystal growing kit reminds me of Chia Pets; imagine a Chia Pet and then swap grass for crystals. The hedgehog is a plastic figurine measuring 3.25 x 2 x 1.5 inches. A gypsum base is attached to the hedgehog figurine and dropped into a boiling temperature crystal growing solution. In a day or two, your hedgehog grows long, sturdy gypsum crystal spikes. Choose from 5 color combinations: blue, green, orange, pink, or red.
As a parent, I appreciate that this crystal growing kit has clear instructions, and the crystals are finished growing within two days.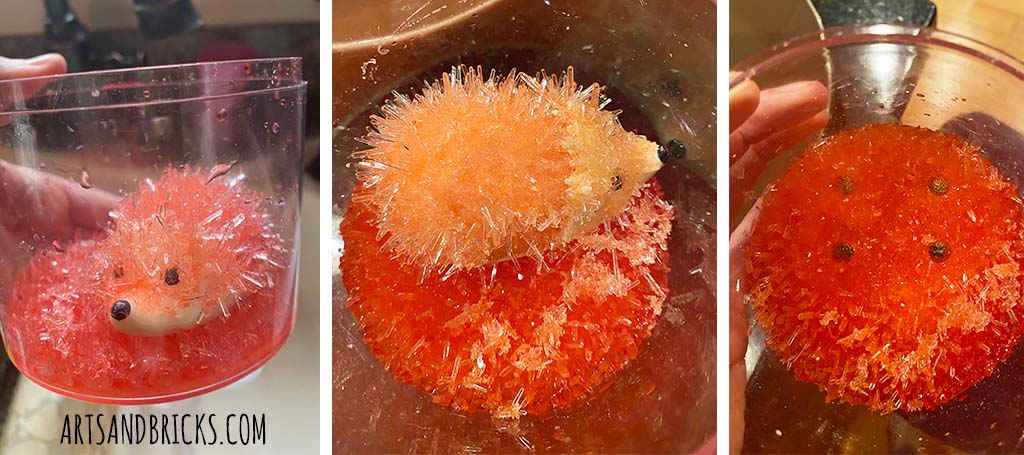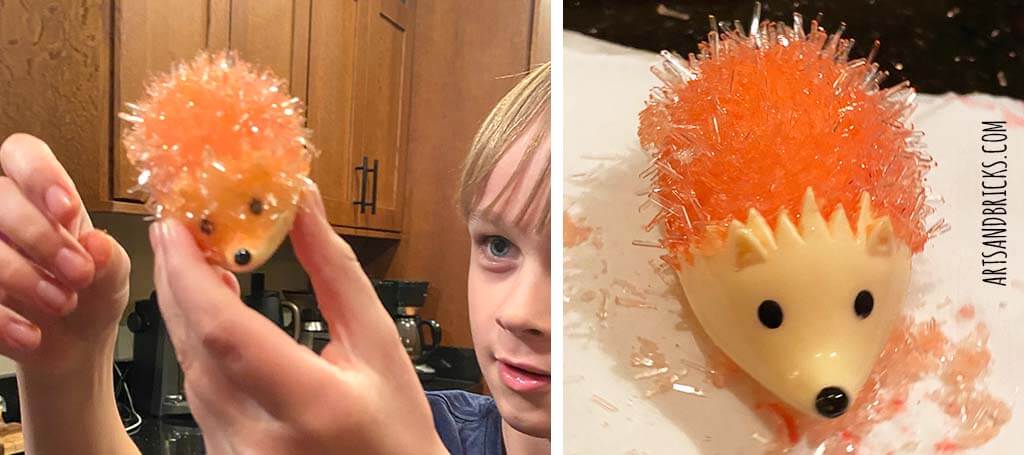 The MindWare Crystal Hedgehog kit was a successful cute crystal growing experience for our nine-year-old. We've tried growing salt crystals on our own, and they failed. This crystal-growing experience was a bit more exciting, primarily because we could already see crystals forming successfully after one night!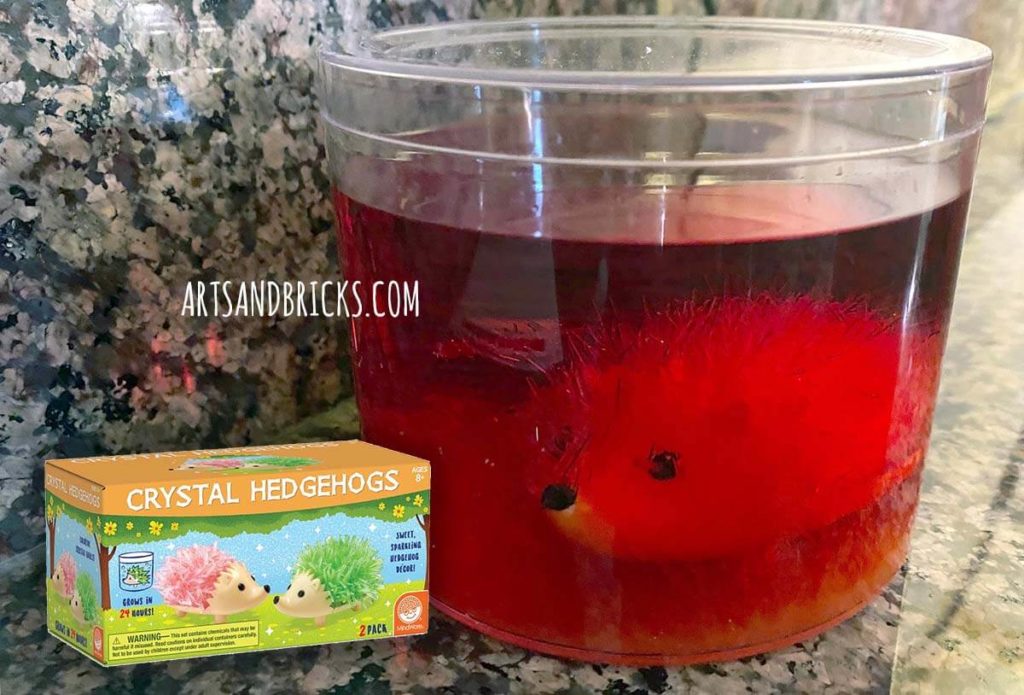 Advertisement - Keep Scrolling
The hedgehog crystal growing kit was a Christmas gift from grandma. We're impressed! Growing crystals on cute little hedgehog figurines mean you have a reason and an aesthetically-pleasing way to display this science experiment in your home!
We learned a few tips while making our second hedgehog.
The temperature of the water truly matters. Use water that is boiling andshowing bubbles rather than just hot or warm water. The use of hotter water created better, larger crystals faster on our second hedgehog. Note: water directly out of the Keurig is not hot enough to fully dissolve the powder.
Secondly, make sure that all the powder is dissolved. If there's any leftover powder in the solution, we found that putting the container into the microwave to heat the water up again and then stirring again helped. When the powder is fully dissolved that means you're working with a fully saturated solution.
Make sure your hedgehog is either perfectly centered or perhaps has its nose touching the edge of the dish. Our second hedgehog's backside attached to the dish and couldn't grow crystals on the back very well.
My son's only complaint is that the red crystals are light, almost translucent, instead of the opaque red he imagined. Other than that, five stars!
The intent of this kit is focused on education. As a parent, I appreciate that this 4M crystal growing kit's booklet includes bonus facts about crystals and defines scientific terms in the instructions.