4th of July Kid Craft
Puffy Paint art projects are especially great for preschool and elementary-aged children because this type of craft only requires FIVE Supplies (shaving cream, white school glue, paper, paintbrushes, and paint) and provides endless possibilities!
Perfect for the 4th of July, choose bright paint colors and whip up your own patriotic puffy paint. For high-contrast, we painted our fireworks on black construction paper and we found that construction paper is plenty thick enough for this paint (card stock is not needed).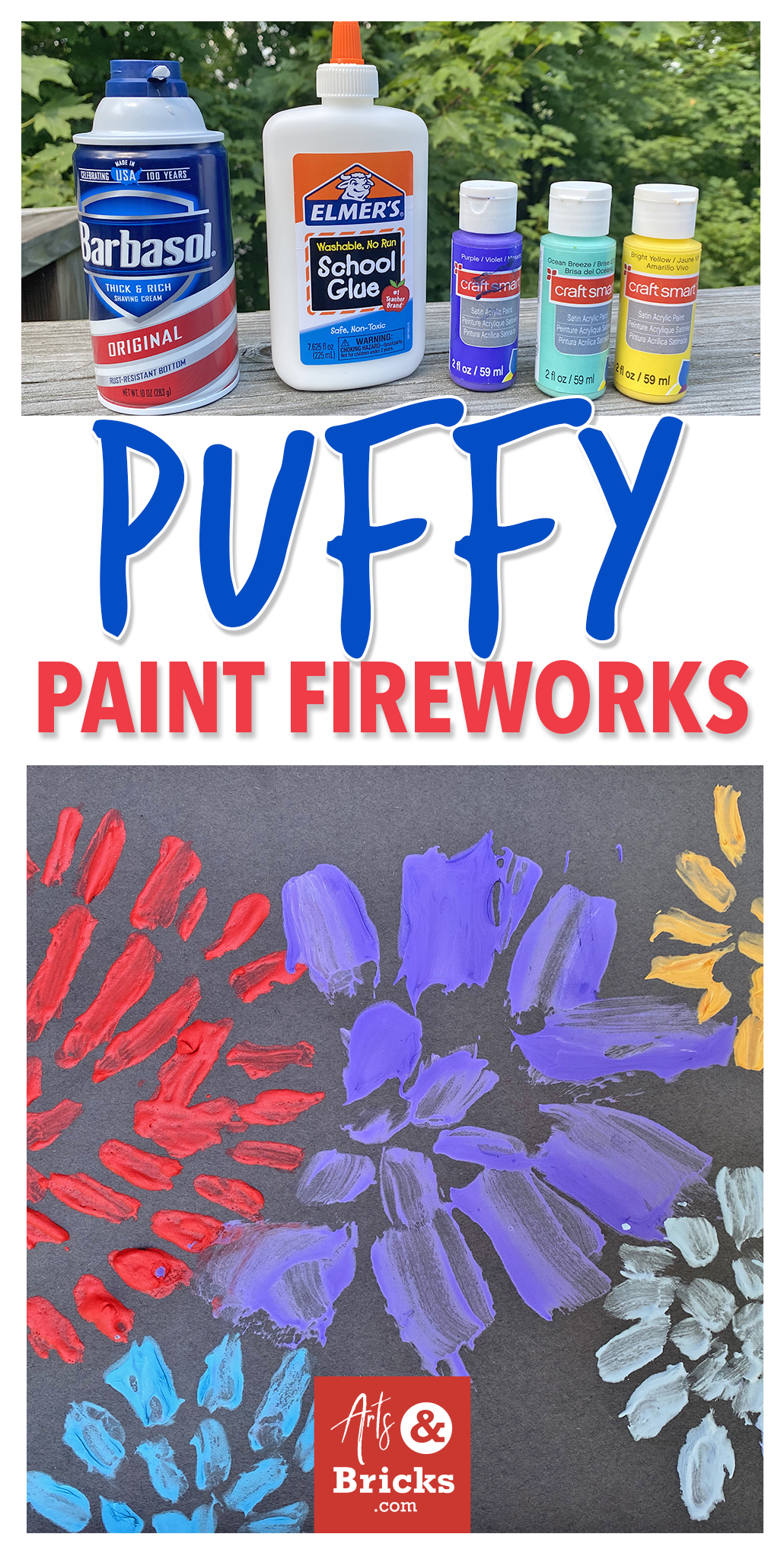 How to Make Puffy Paint
We recommend using Barbasol Original shaving cream and Elmer's white school glue. BONUS: My elementary-aged children really enjoyed shaking the shaving cream and squirting it into the bowls and onto our paint trays.
We mixed acrylic paint into our shaving cream and glue mixtures with paintbrushes. Some mixtures were in glass bowls and some were on foam trays. We added enough glue that the peaks were stiff. We read suggestions to use equal parts shaving cream and glue; our paint mixtures definitely had more shaving cream than glue. We think a 2:1 shaving cream to glue ratio is plenty and ours honestly had even less glue. Our suggestion: just eyeball it!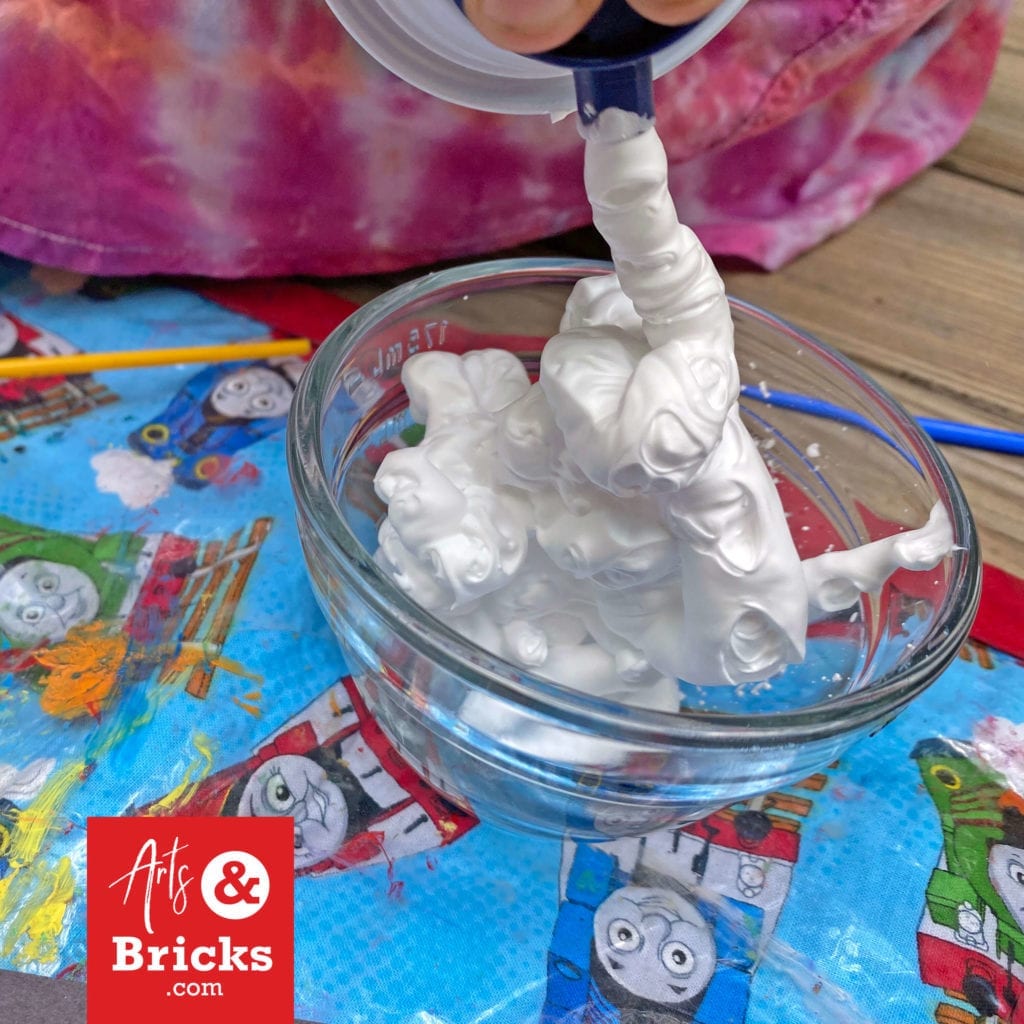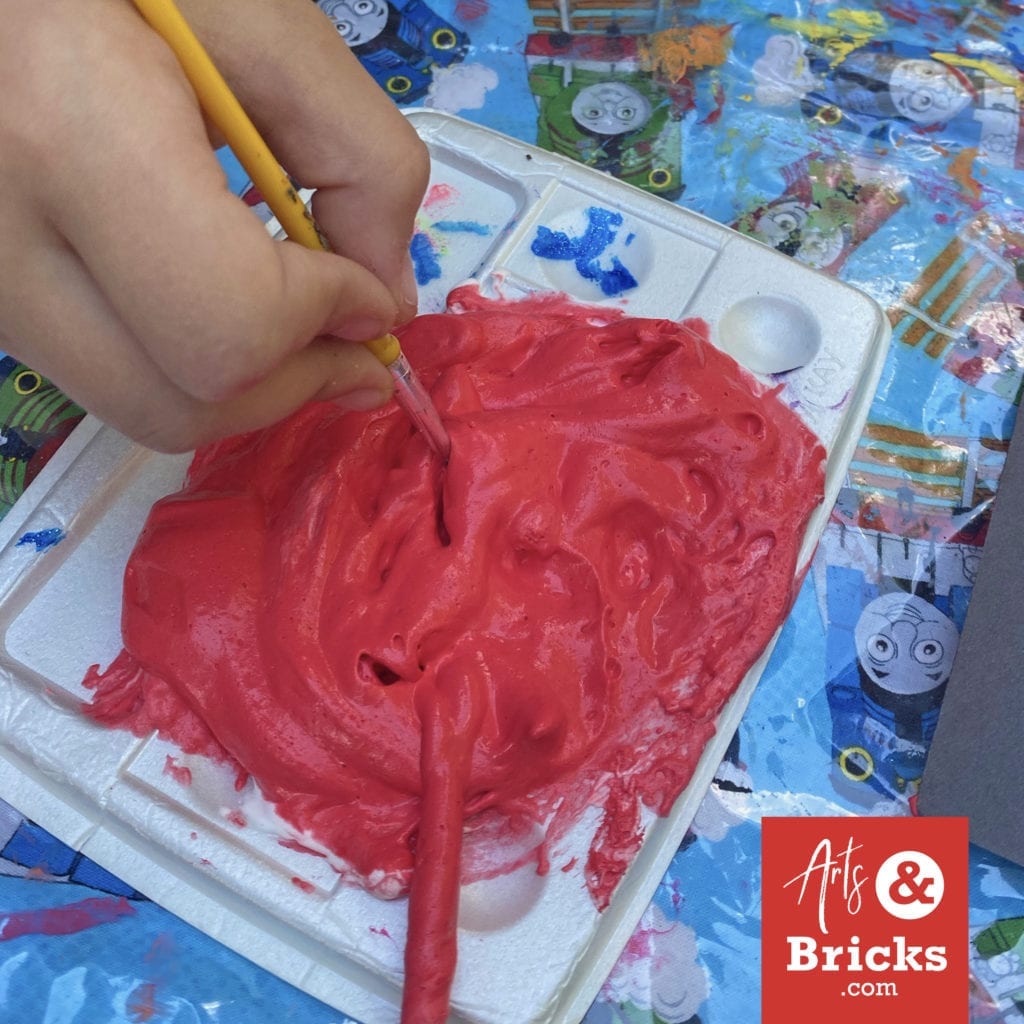 It takes some trial and error, but you can paint with the puffy paint mixtures thinly (more like traditional paint) or sort of glob the paint on keeping the thickness of the puffy paint. Our projects had a combination of both brushstrokes. We found that LARGER brushes allowed for thicker puffy paint strokes.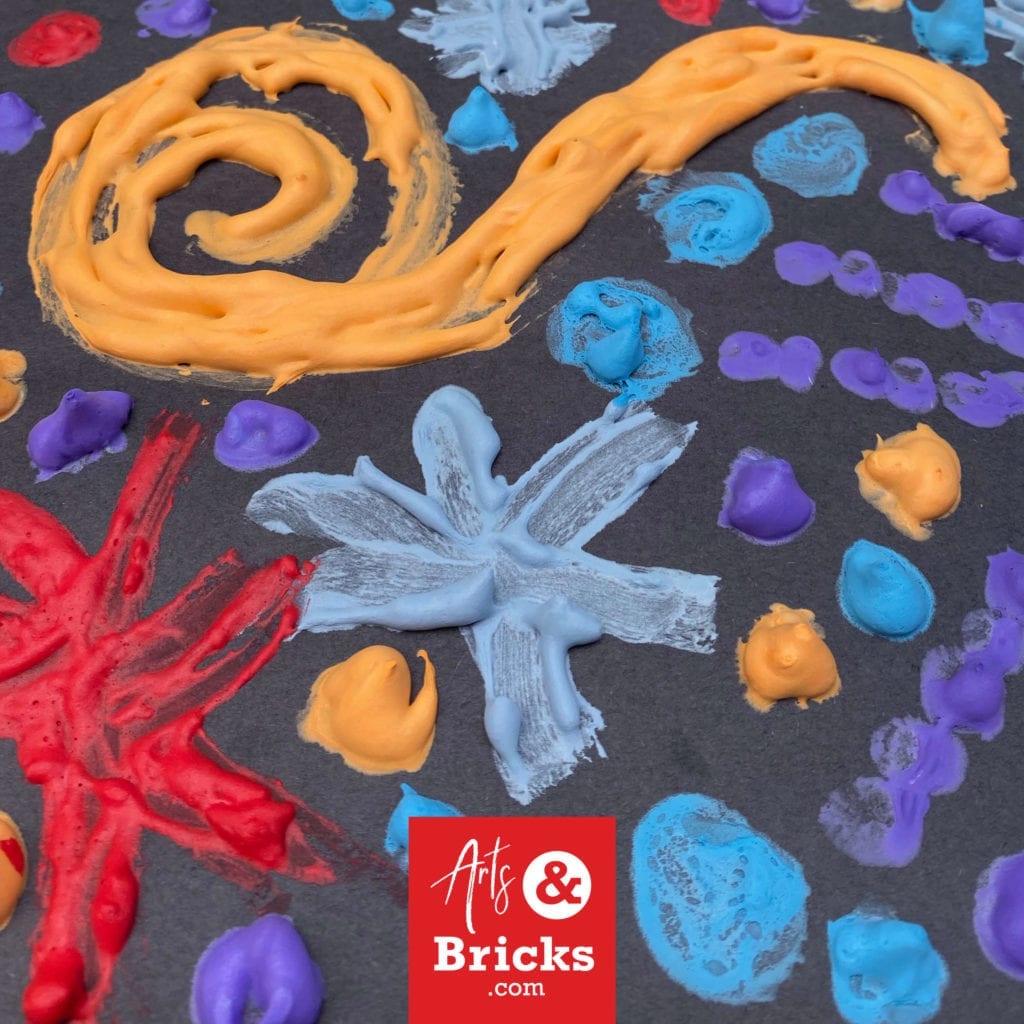 Advertisement - Keep Scrolling
To make a firework, use small brush strokes in a radial design. Repeat in a variety of bright colors.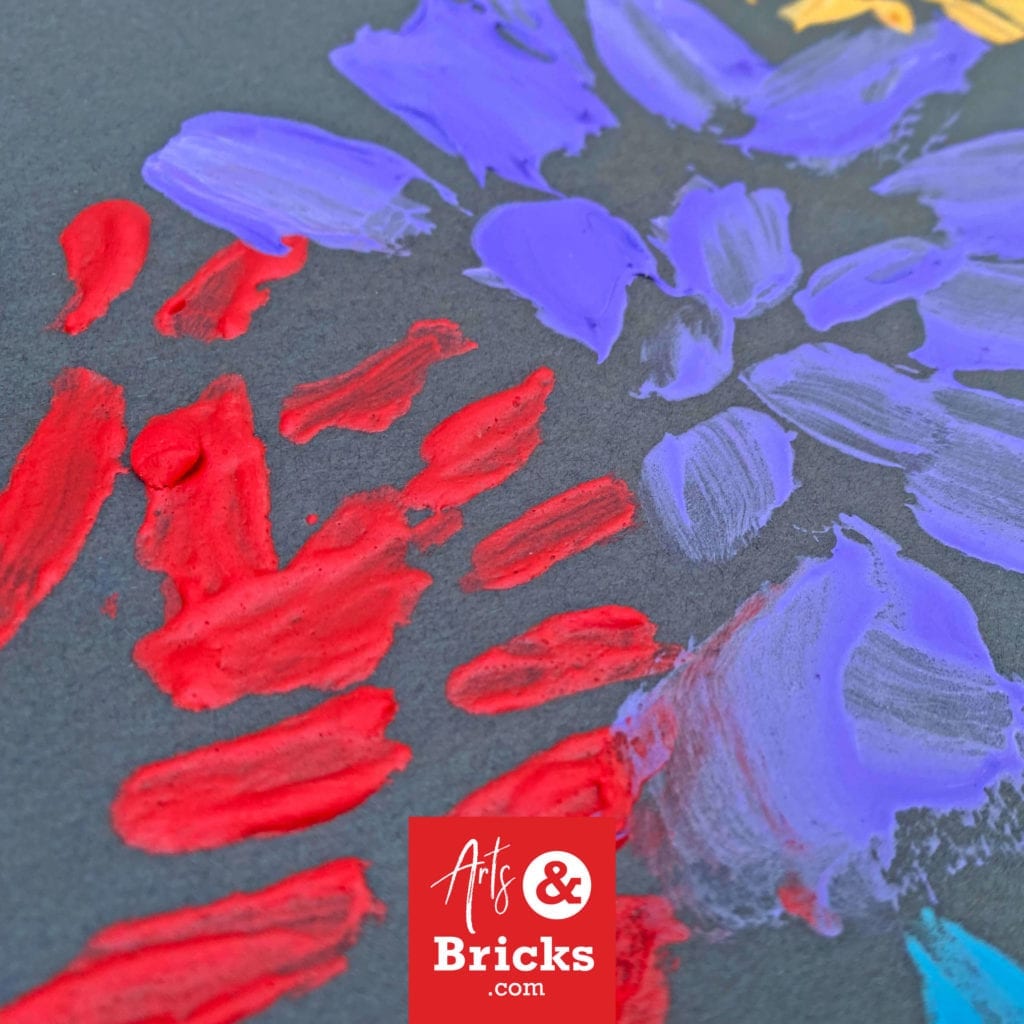 Switch up the thickness of your paintbrushes to create various stroke widths for your puffy paint fireworks.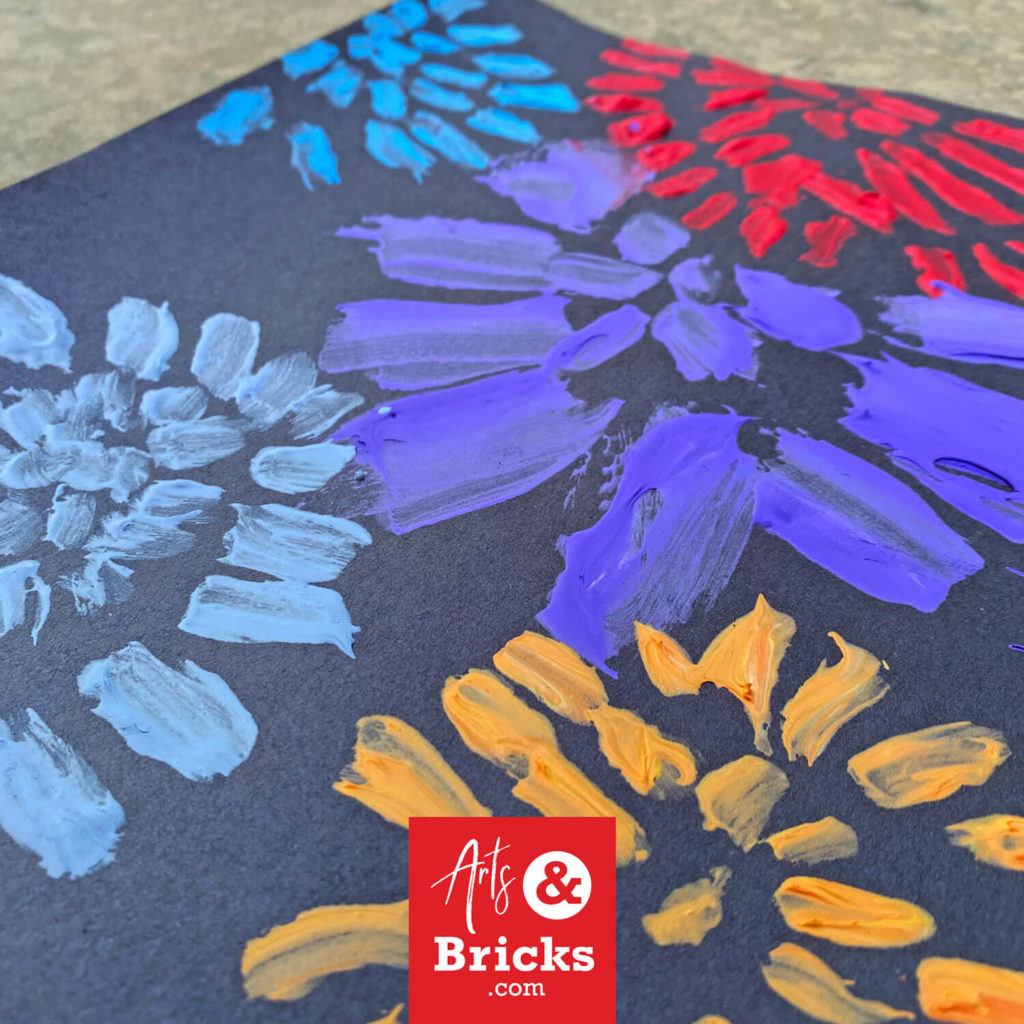 We hope you have as much as fun as we did painting fireworks (and more) with puffy paint.
One of our children said before bed, "Mama, can we please make puffy paint again, tomorrow? It's my favorite paint eeeevvvveeeerrrr and I just want to do it again, forrrrevvvveeeeer!"
PIN IT: Save for later on Pinterest
If you try this craft, please share your masterpieces on Pinterest! We love seeing your pictures!