Art is a Great Way to Express Yourself
As an artist and designer, I believe art is a great way to express yourself, including day-to-day feelings. This is one of the reasons I've loved my daughter's first-grade daily Reflections pages, where she draws and writes how she is feeling each day. She completes these at school, and they are sent home. I genuinely enjoy seeing where she's at emotionally each day, and it helps us connect and have something to talk about.
Use this "I am feeling" Concept at Home
For parents, this concept of an "I am feeling" drawing feels like a powerful at-home daily drawing tool. If daily feels overwhelming, perhaps initiate this art exercise every few days or even once a week. You may even want to create an "I am feeling" journal where your child can self-initiate a drawing based on how they feel that day!
To help get you started, we've created a FREE Printable!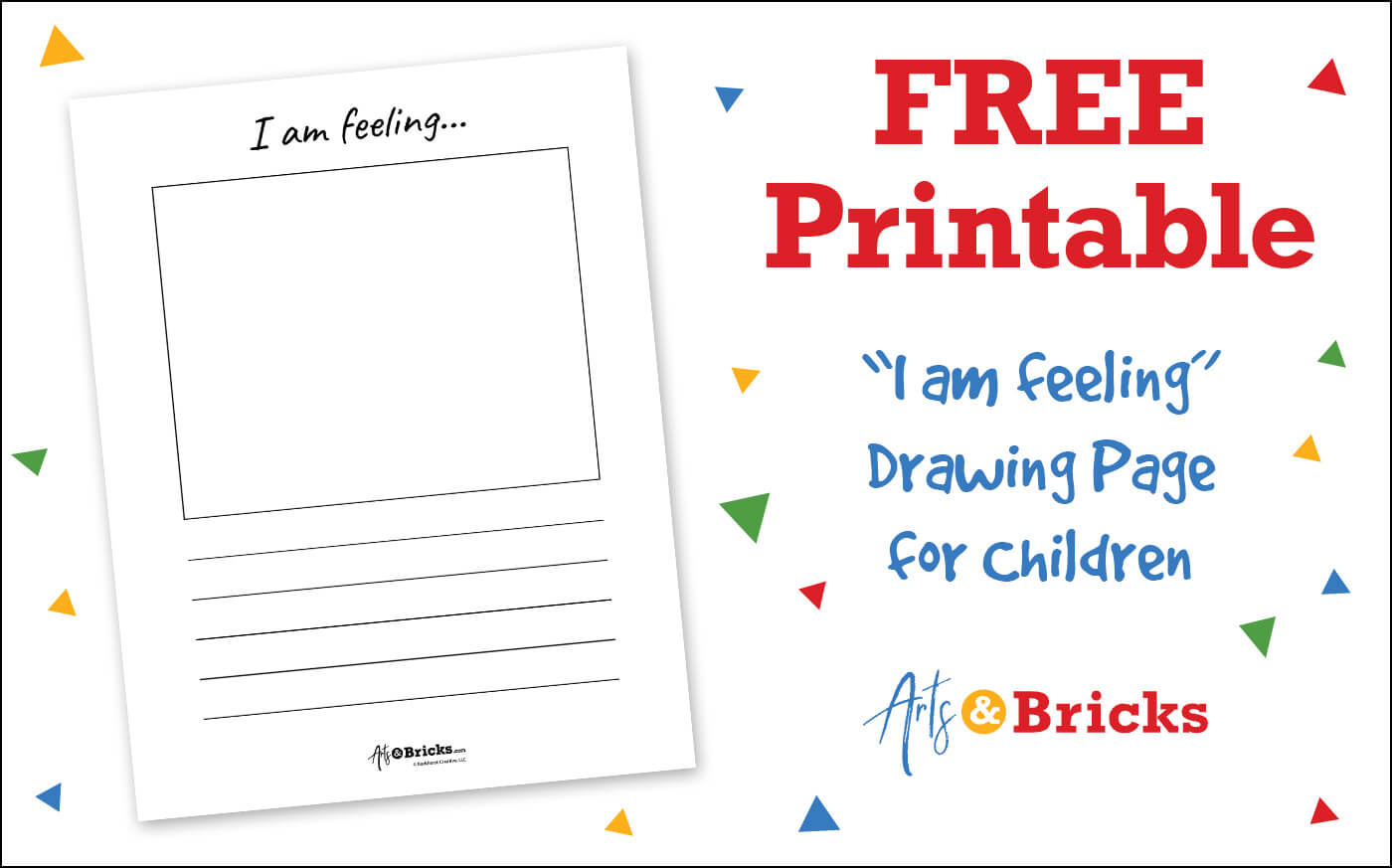 Setting a Precedence
Now, several years later, my daughter still uses drawings to express her emotions. When she gets angry or sad, I often find drawings left on my desk or a table for me to see. They often show her broken heart and our family members with different emotional faces. She may show mommy and daddy with mad faces and herself crying with short sentences that express how she feels. When she's really happy, we find I love you notes left around the home.
Children's Reflection Drawings: How am I feeling?
Here are a few examples of my daughter's first-grade "I am feeling…" drawings. Seeing them collected here brings me such joy! (Here are gratitude and joy activities for families) Plus, they've helped initiate many meaningful conversations between my daughter and me!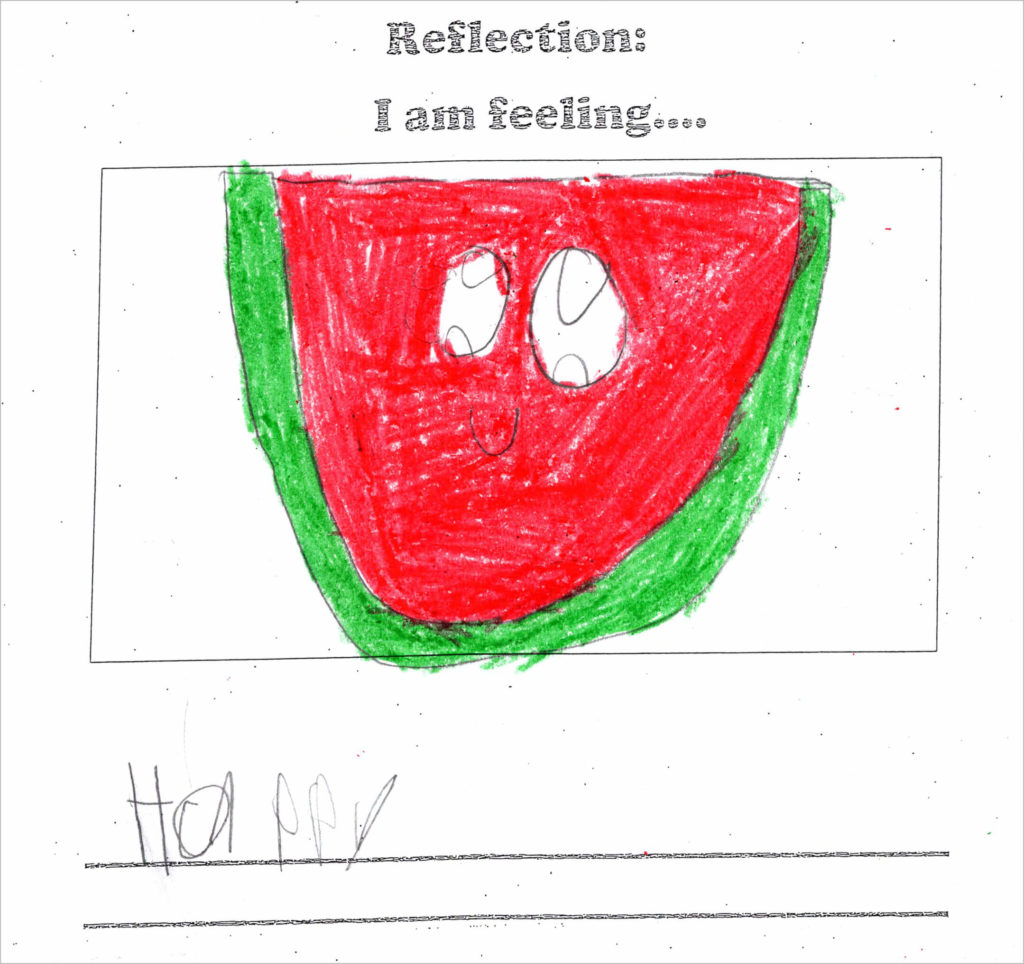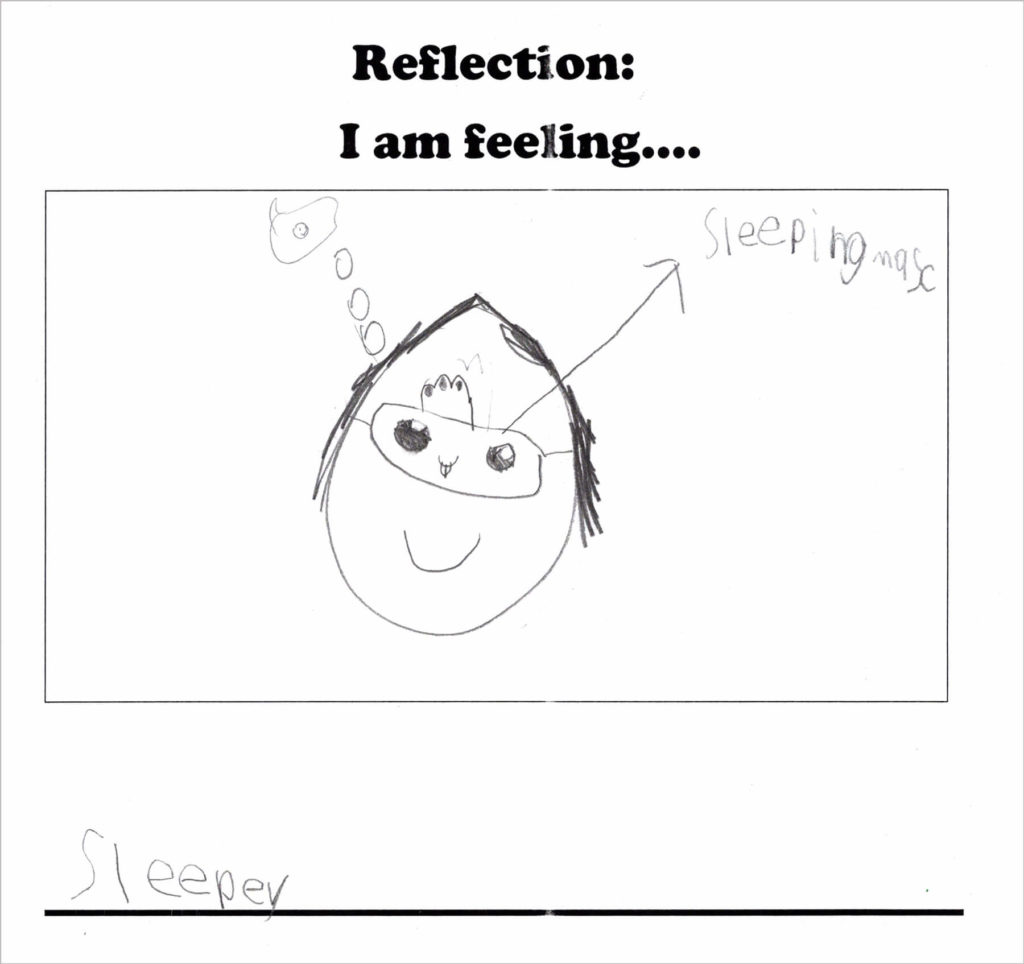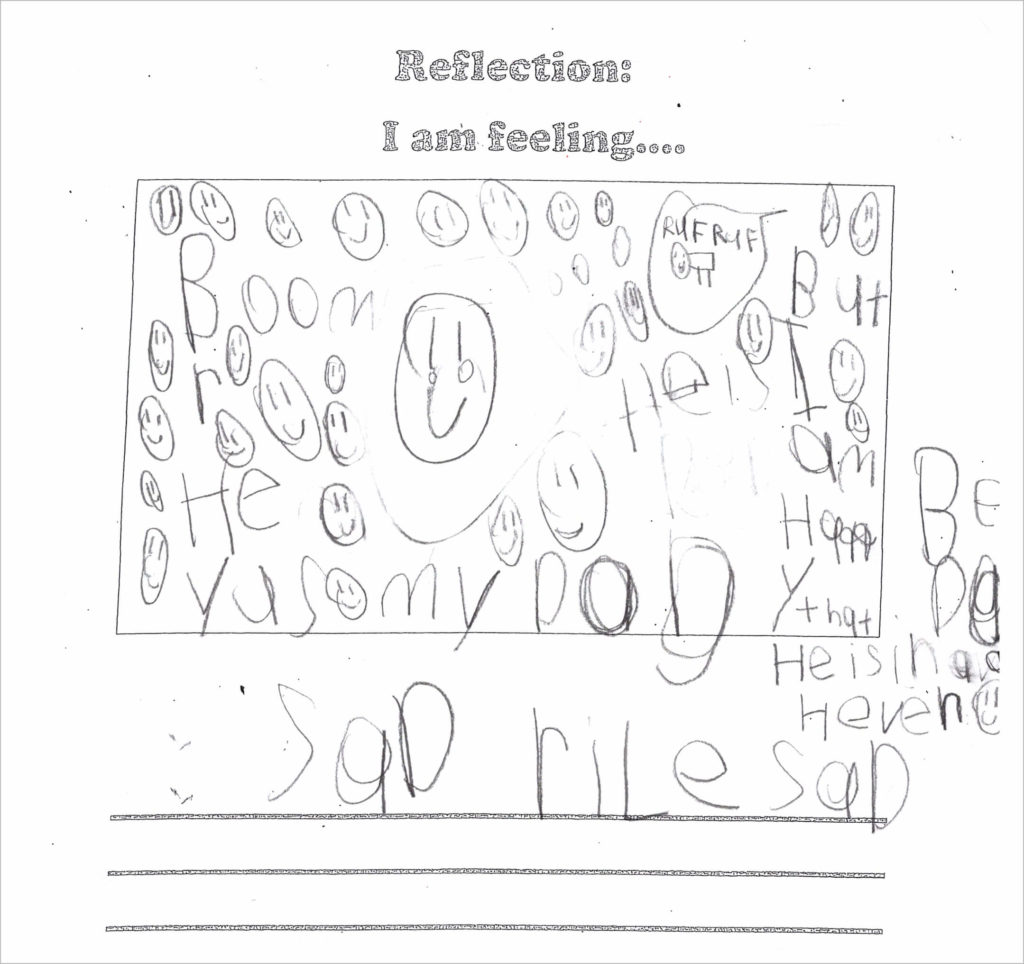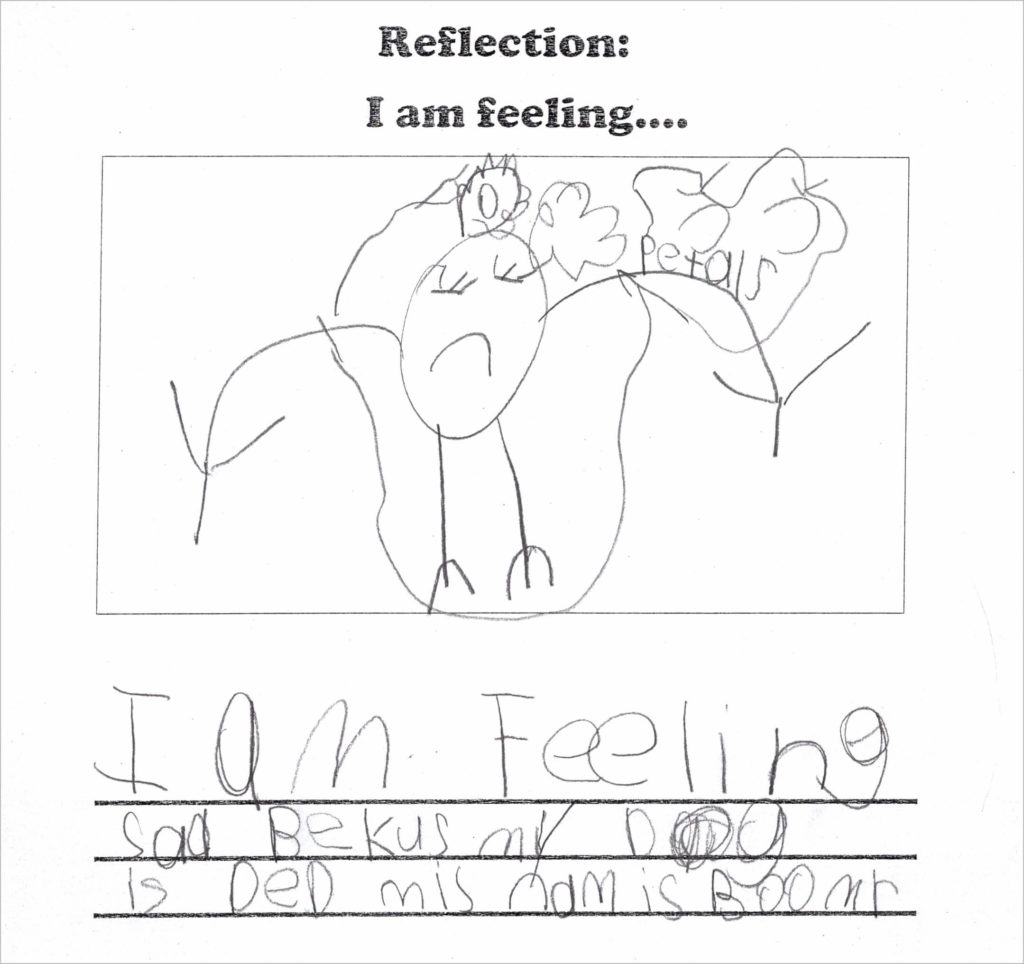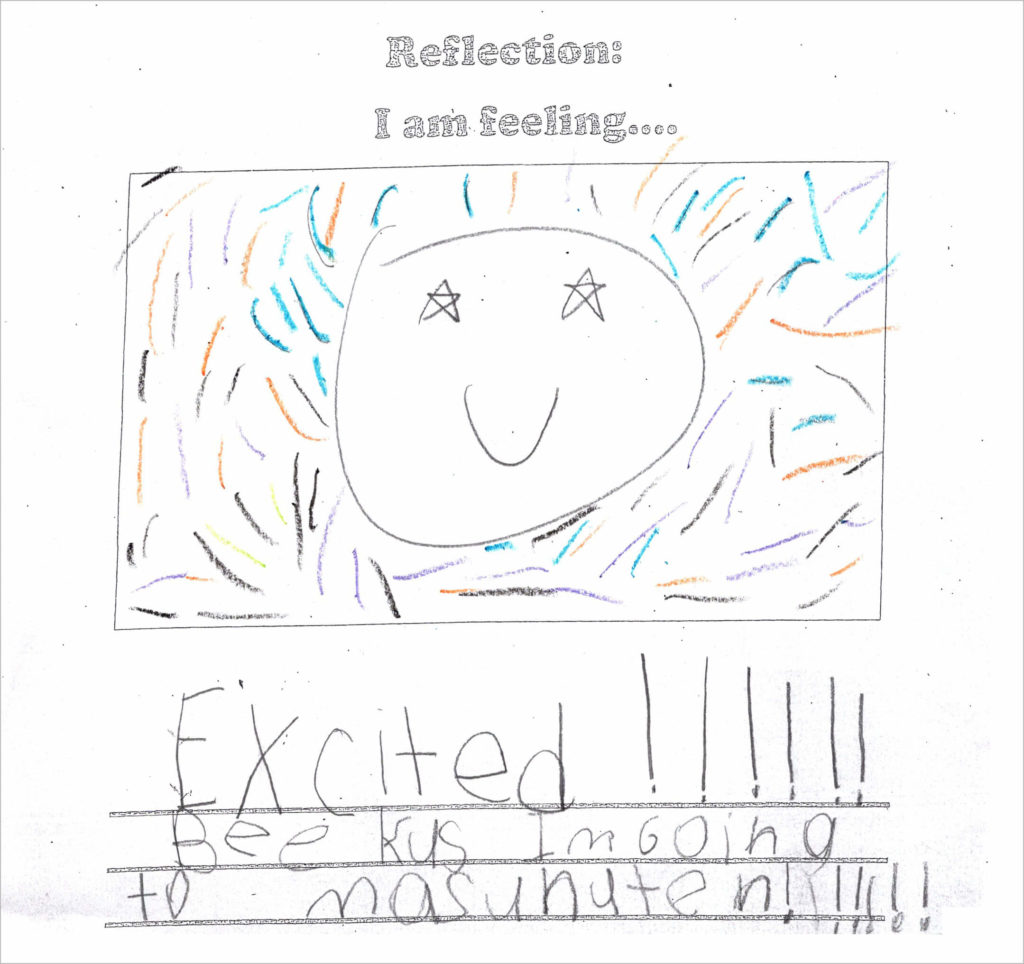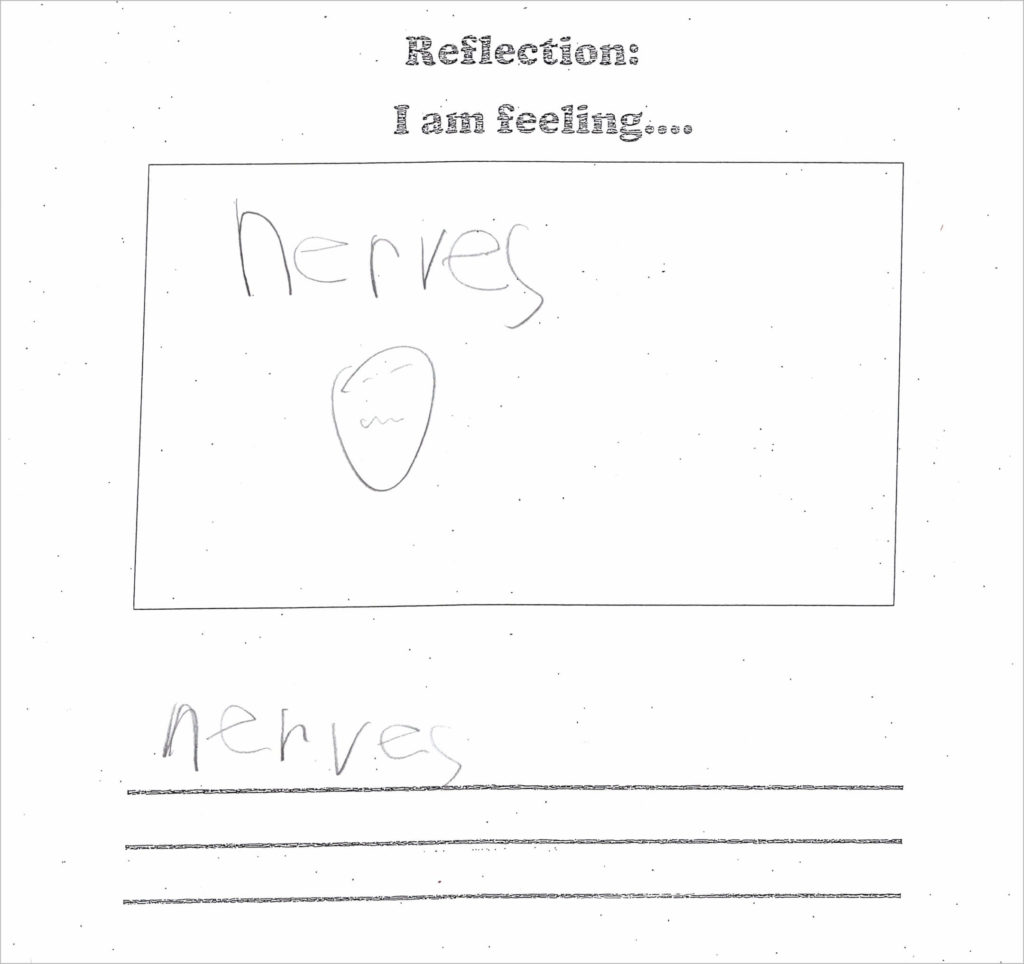 Have your kids draw on "I am feeling…" pages, too.
Advertisement - Keep Scrolling
Share this activity with your kids, students, friends, and families. We've made it easy; you can click to download our FREE printable.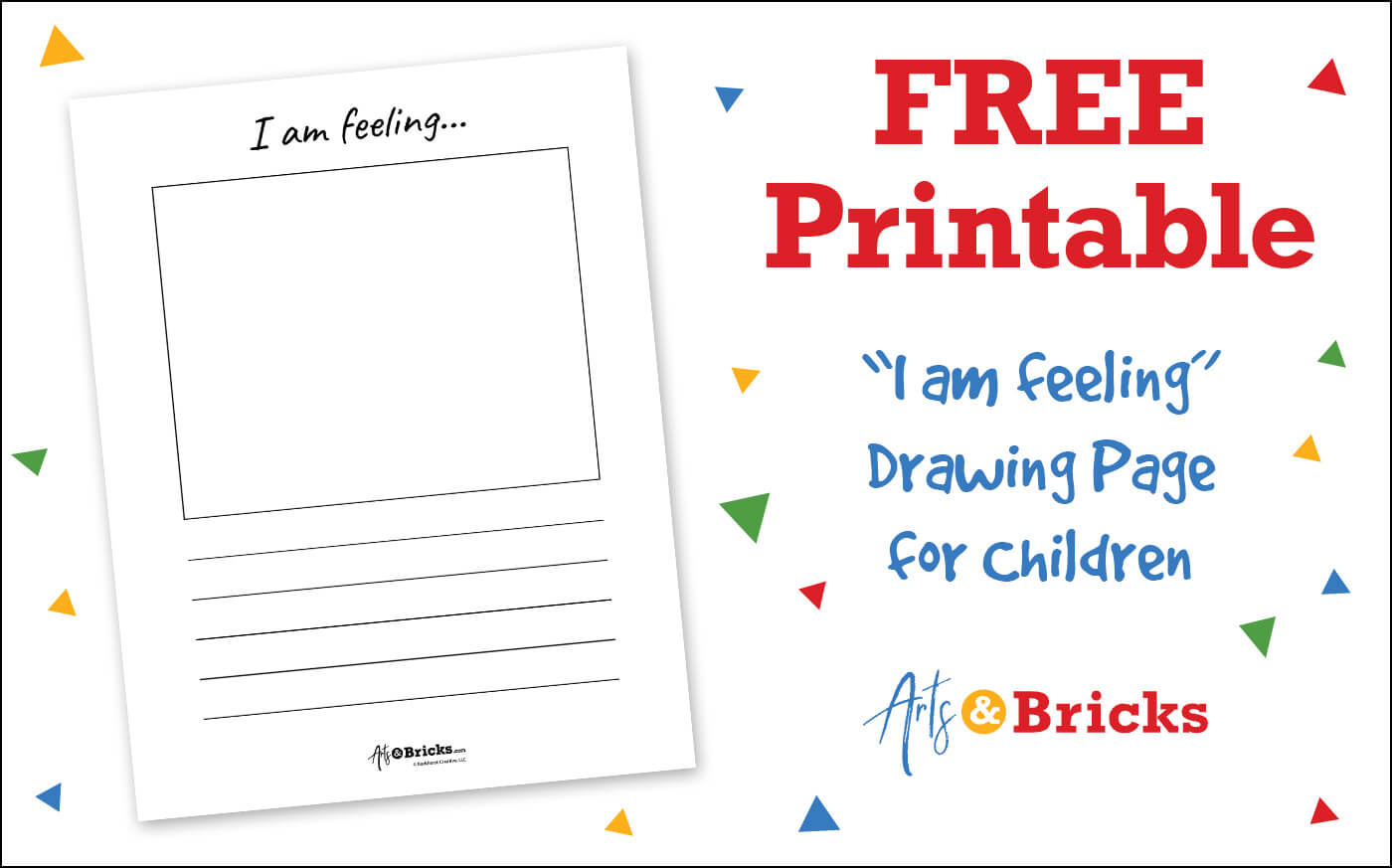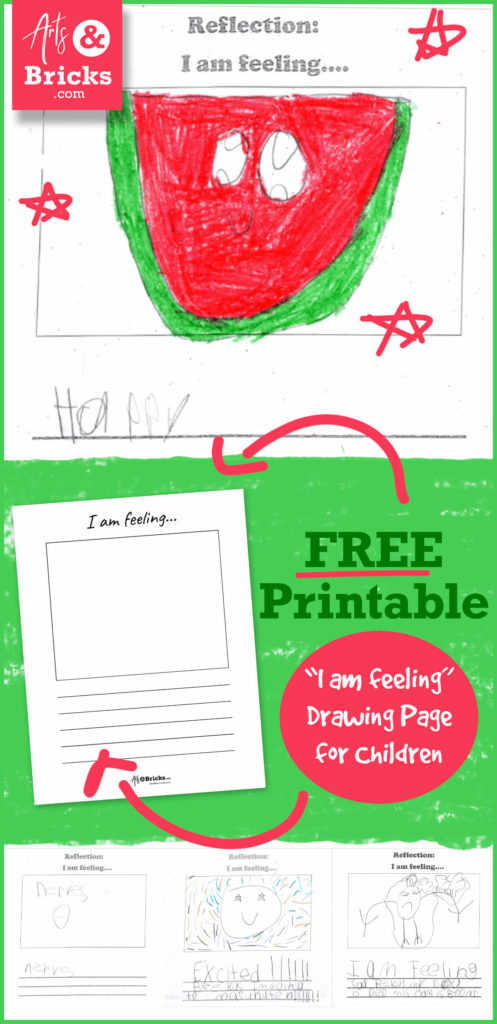 Another option
If you're familiar with the Arts and Bricks brand, you already know that we LOVE art and LEGO bricks. So, for all you LEGO-loving families out there, you may also enjoy, And Next Come's L Free Printable for How Do I Feel Today using a LEGO Minifigure.