This year I was in charge of games for my fifth-grade child's classroom holiday party. The plastic wrap candy ball was the hit game of the party. Here's how I made the saran ball and how we played the game.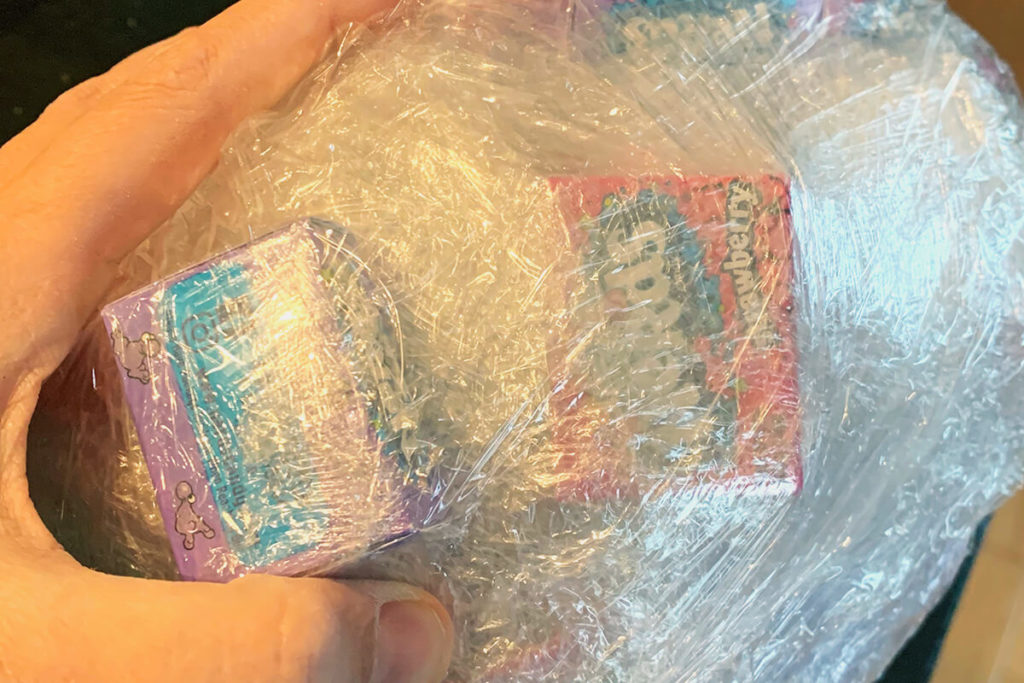 You're a good "wrapper"
I used one box of plastic wrap, the cheapest I could find, and the game turned out great. We used a bag of assorted Hershey candy bars, a bag of Dum Dums, and a bag of boxed nerds for the treats. This seemed to be the right amount of candy for his classroom of eleven students.
As I wrapped, I changed the plastic wrap's direction and added clear packing tape to slow the unwrapping process and add difficulty.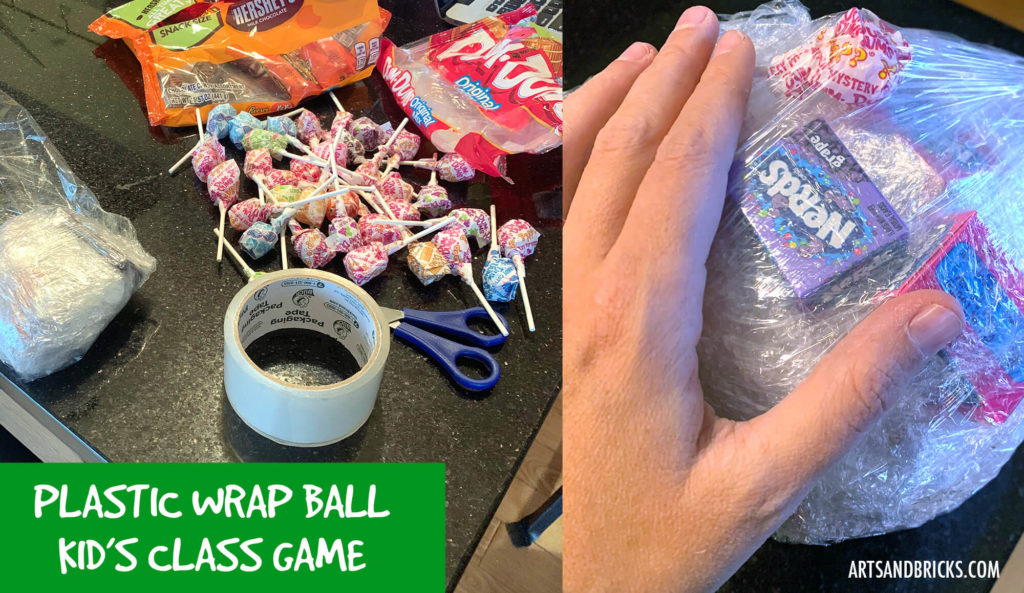 Other things to add to your plastic wrap candy and prize ball
I found a blog that mentioned making this game festive by putting a jingle bell in the center of the ball; of course, with all the layers, you couldn't hear the jingle bell or see it. So, although adding a jingle bell may add festiveness, you can probably skip it.
Advertisement - Keep Scrolling
Also, as suggested on some posts, I found that you do not need to place a ball or roll of toilet paper in the center of your plastic wrap candy ball. Just starting with a piece of candy in the center is enough.
You may find that adding other little goodies and toys is a fun addition. For older kids and adults, including cash or gift cards adds excitement. Whoopie cushions also seem to be a big hit with elementary and middle-school-age boys!
Saran Wrap Ball Gameplay
You will need the wrapped saran ball and two dice to play this game.
In the classroom, we sat on the floor in a circle. There are two important rules:
Each student must always keep the saran wrap ball on the floor. If you let students lift the ball off the ground, they can shake it so it will quickly mostly unroll itself. Players can simply try to unroll the plastic wrap or rip through the layers with their fingers and nails. Add pieces of tape to make the unwrapping a bit extra challenging.
Two players are playing at the same time. There is a dice roller and an unwrapper. The unwrapper starts unwrapping at the same time that the dice roller starts rolling two dice. The dice roller rolls quickly until doubles are rolled. When doubles are rolled, gameplay stops and roles rotate clockwise. The unwrapper stops immediately, and the plastic wrap ball is passed to the next unwrapper. Any candy or goodies that fell out while the unwrapper was unwrapping is now theirs. Next, the unwrapper starts rolling the dice until another pair of doubles is rolled. Keep repeating this rotating gameplay until the plastic ball is fully unwrapped.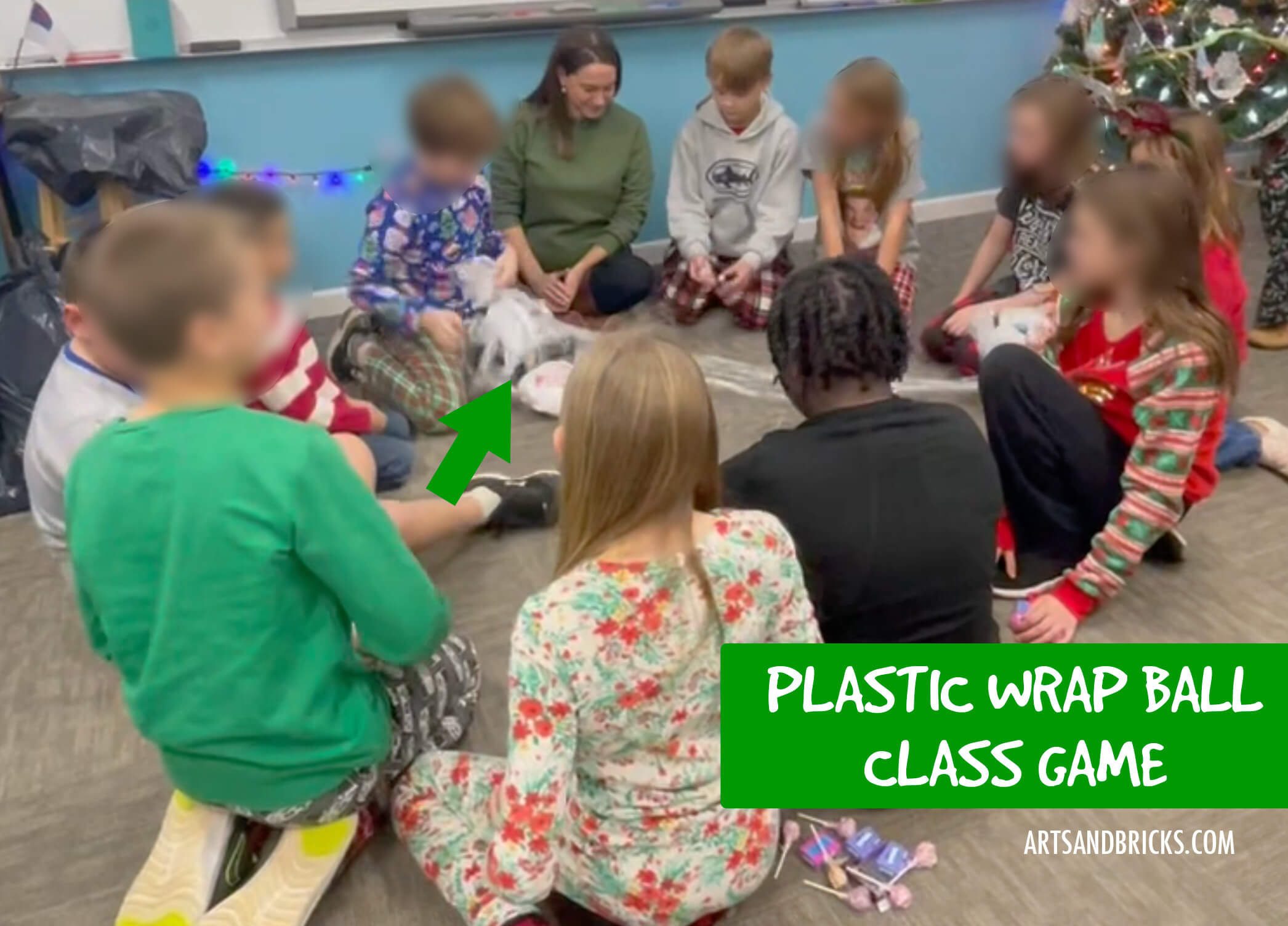 That's a wrap!
This is such a fun game for kids and adults alike. There's lots of engagement, and it's easy to make and teach the rules, too!
Perfect for family gatherings, birthday parties, team or club gatherings, and especially class parties, a plastic saran wrap ball game will not disappoint!
Consider this classroom game for Valentine's Parties, Halloween Parties, Christmas Parties, Holiday Parties, Birthday parties, and more.
Save this Saran Wrap Party Game to Pinterest
I hope you've enjoyed this plastic wrap game tutorial. Have fun!